Zion National Park with an Infant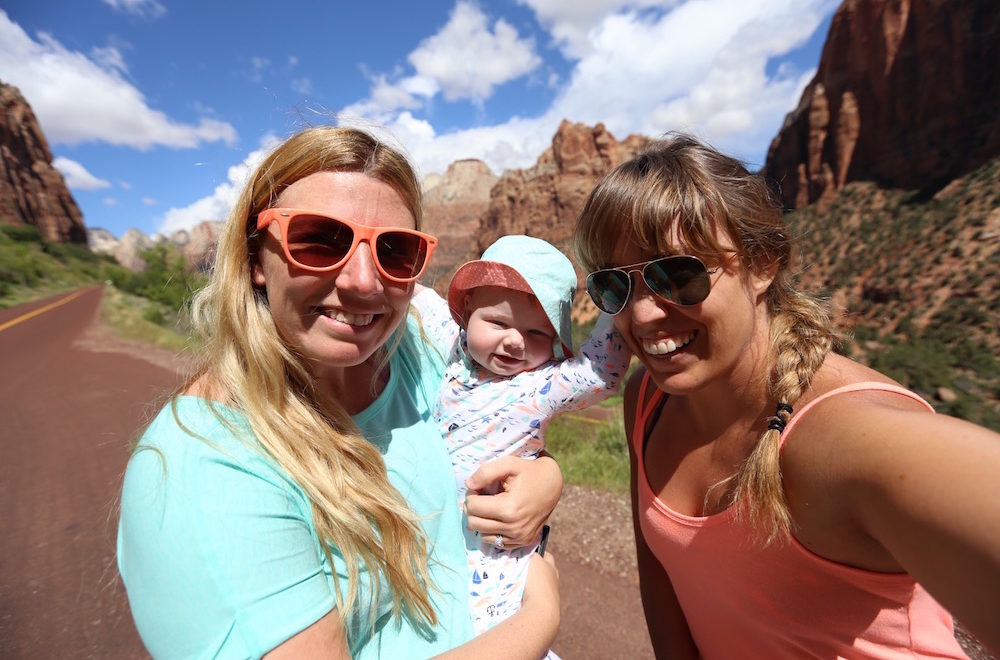 #KidAugustine's first trip to Zion National Park was when she was 5 months old. She hadn't really started crawling yet- more like twisting and scooting- and was pretty comfortable and at ease in a baby carrier. It was mid-May and the weather was not too hot and not too cold, perfect hiking conditions for Zion. With a quick zip of a hoodie and snap of a baby carrier, #KidAugustine and I were ready for a weekend of hiking, kayaking, animal watching and beer drinking (well, for me at least).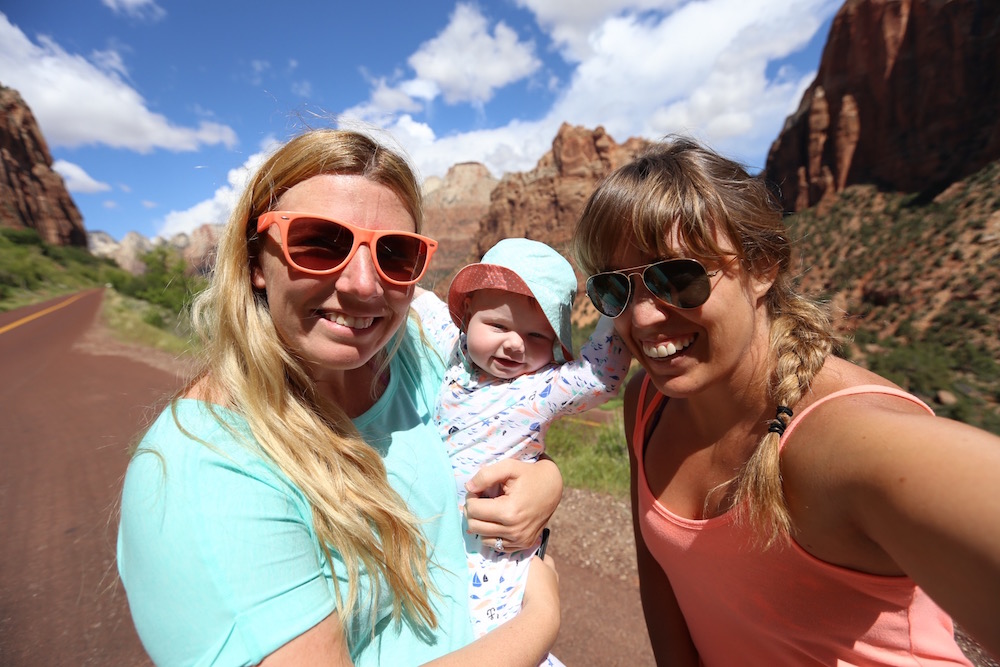 The main city near Zion National Park is one of our favorite getaways, St. George. Within an hour drive in almost any direction you have another amazing state park (4 in the St. George area) that all rival the national park in their own unique way. You can choose to get a hotel near St. George proper, where you'll have access to more restaurants and activities or can stay closer to the national park, where your options are a bit more limited.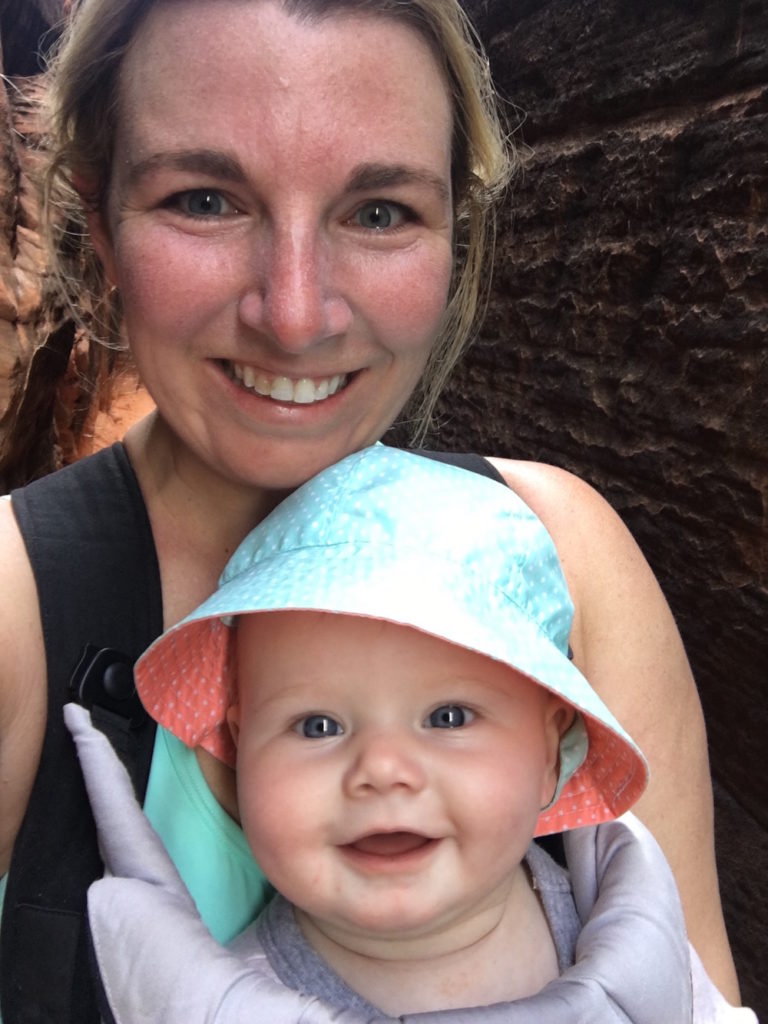 Our goal was to hike a different area each day, with the option of multiple hikes if weather was nice. Staying in Hurricane allowed us to have the best of both worlds; An easy 15-minute drive to St. George and only 45 to the main park entrance. We stayed in a condo that had three bedrooms, 3 bathrooms, a BBQ grill and a hot tub/pool. While the weather wasn't quite warm enough for the pool, the fire place and BBQ were really nice in the late afternoons when we just wanted to relax on the patio and stare out at the deep red mountains. The extra room in the condo, compared to a hotel, was really perfect for Augustine to just relax, roll around and have space for everyone.
While your travel day might look a little different if you have a baby who doesn't like the carrier, ours was pretty much like this:
wake up and get something to eat
head out to a trail and hike (Augustine usually slept on me in the baby carrier)
drive in for lunch, relax a bit
head out to a state park or different trail
snap photos of the sunset
drive back to the condo for a firepit dinner and smores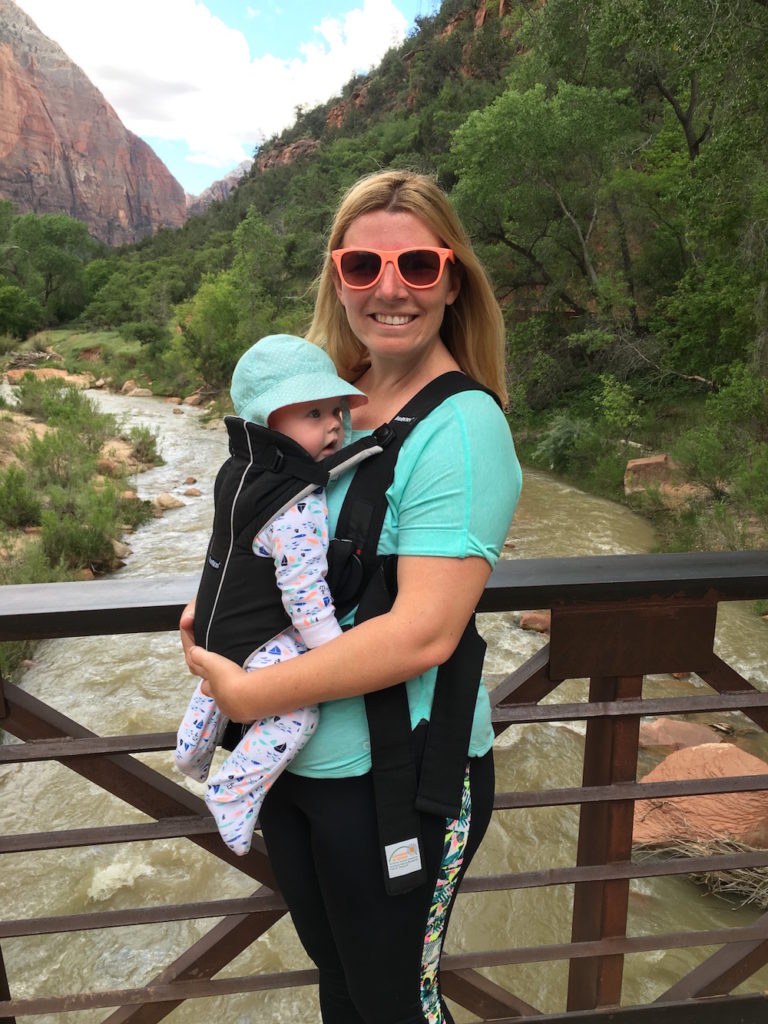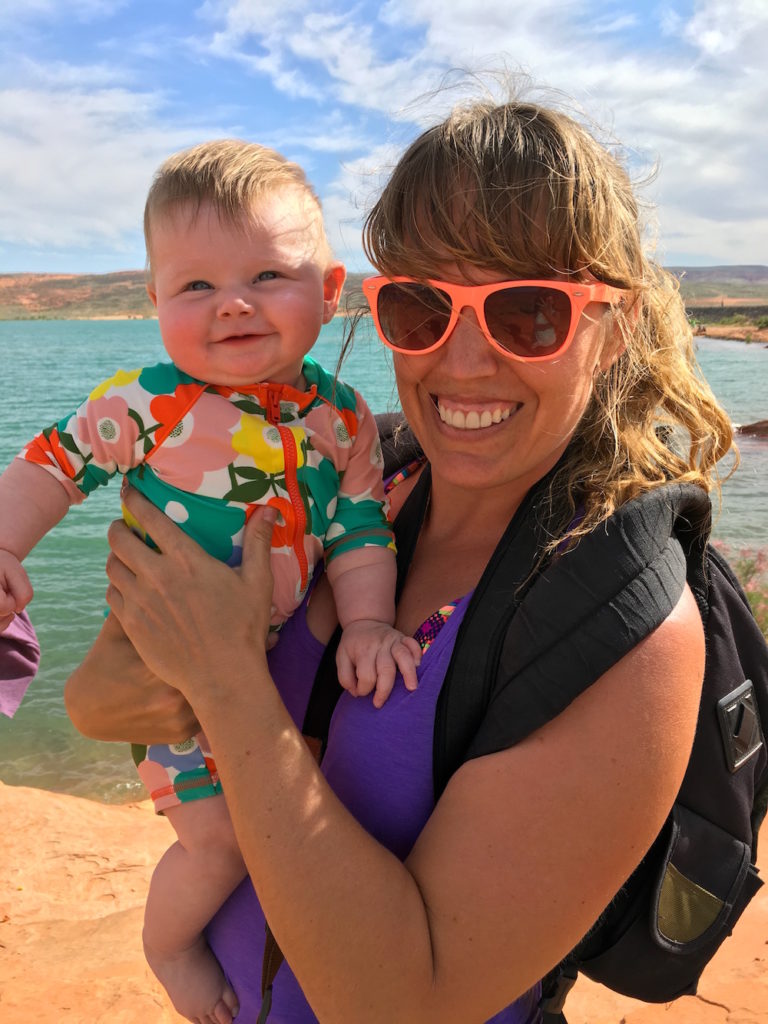 We aren't really the type of rest… which we are trying to get better at, so our travel days are pretty packed. Augustine was still so young that she slept all the time and it was totally fine. Road trip- she slept. Hike- she slept. Dinner- she slept. She really liked sleeping.
As you can tell, all that sleeping makes for one really happy and rested baby. Look at that smile!
If you're like us and want to get the most out of your trip, here are a few things to consider and tips we learned along the way:
Bring baby pouches, as they are small and are a great snack for anyone (even your 175 pound husband)
Pack a bottle and extra water in your backpack for the baby (oh, and diapers and some wipes!)
Don't forget sunscreen and a hat for everyone
Take more rest breaks (better for photos)
Don't be afraid to go on a hike, just be prepared
Know when you need to turn back
Show your baby the different things on the hike- let them touch the rock walls or dip their toes in the stream. These are all new experiences for them.
Take a break half way through the hike (or more often) and take the baby out of the carrier so they can wiggle around
Visiting in Spring or late Fall offer mid temperatures with fewer people in the park
Travel with a friend(s) who love your child and don't mind holding her for a few minutes
Have you been to Zion National Park with a baby? Let us know your tips in the comments or on Facebook! (ps- are we friends on Instagram?
We visited Zion National Park with Travel Mindset & iExplore through a partnership with Visit St. George. All opinions are our own and we've visited the area multiple times before and since (Bob even planned a bachelor party at the exact condo we mention here and hiked the Narrows with a bunch of dudes).
a879ab8093d777948137a9b7aa653cc1e809bf369d1e1d6abb
a879ab8093d777948137a9b7aa653cc1e809bf369d1e1d6abb