Wyoming Road Trip: Day 3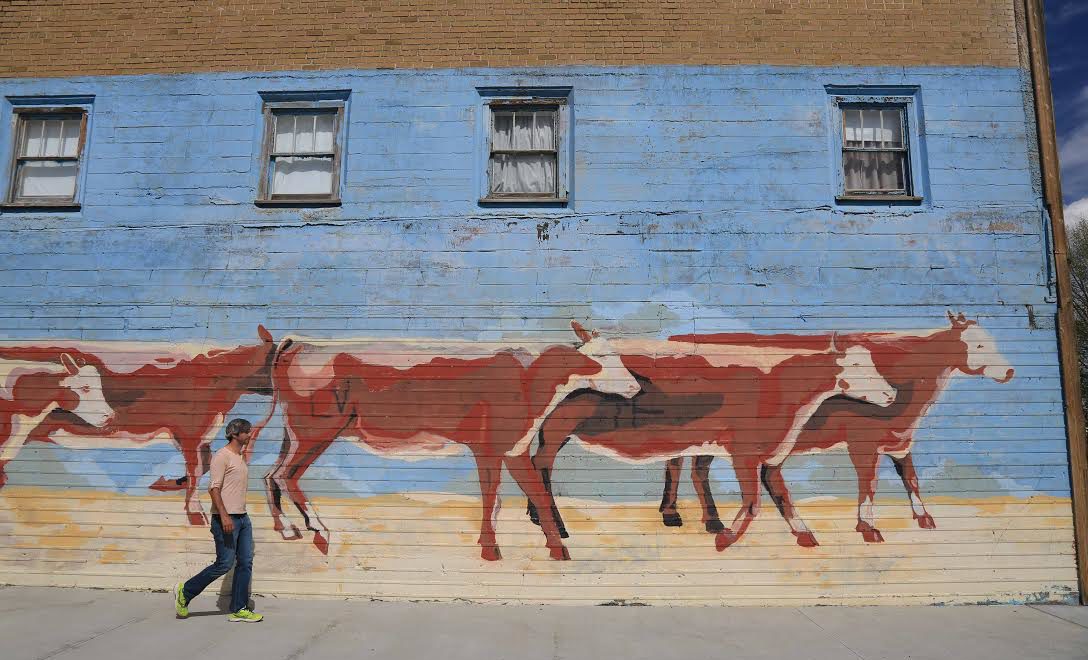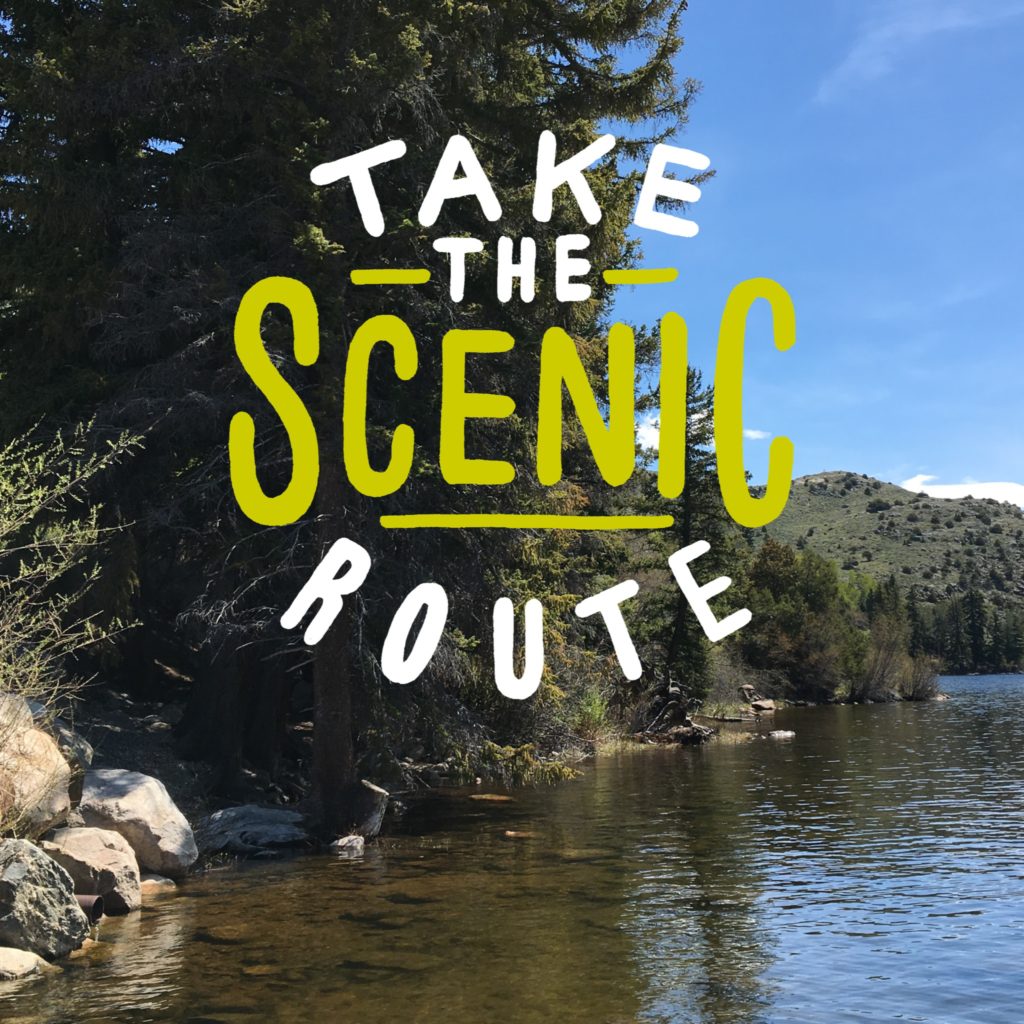 Read Day 1 and Day 2 of our epic Wyoming Road Trip Itinerary. 
Day three and we're totally loving our Wyoming road trip. From golden sunsets to wild horses, each day starts and ends with incredible adventures that are quickly making us fall in love with Southwest Wyoming.
***
Our day started with a quick breakfast at Heart and Soul Bakery before heading up to Fremont Lake and Half Moon Lake. About 20 minutes from Pinedale, we slowly climbed into the mountains before stopping at our first adventure of the day.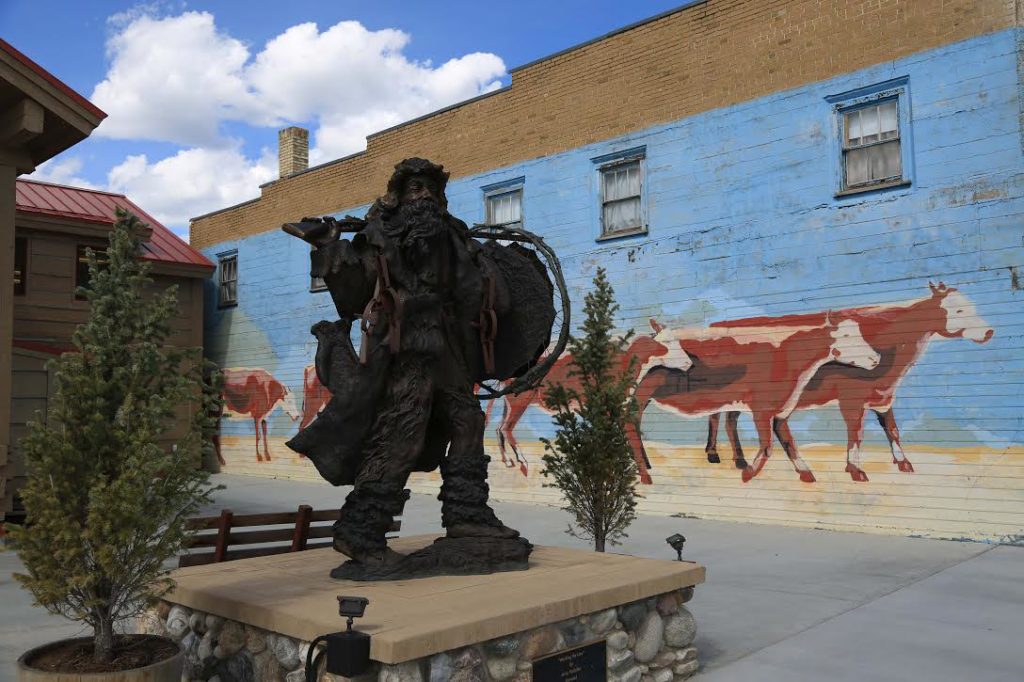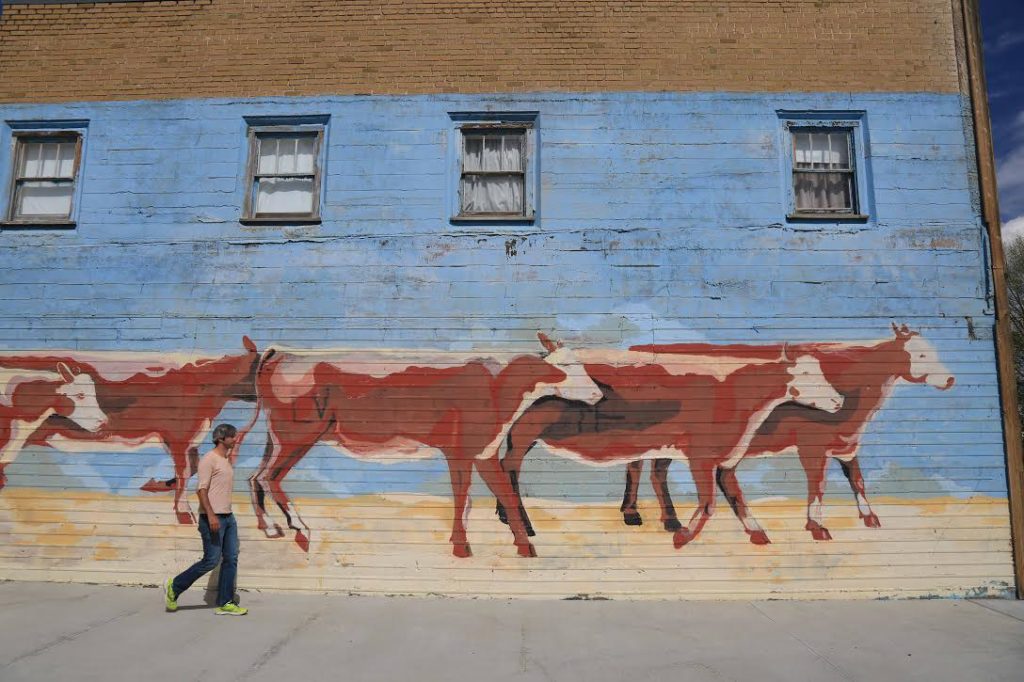 We parked near Half Moon Lake Lodge and embarked on a two-hour hike around a portion of the lake. With Augustine strapped to Jade, we hiked and climbed up to a look out spot where we could see most of the lake. We brought a small blanket that we spread out over the rocks, popped open a big bottle of water and enjoyed the fruits of our labor. The view gave us all heart eyes!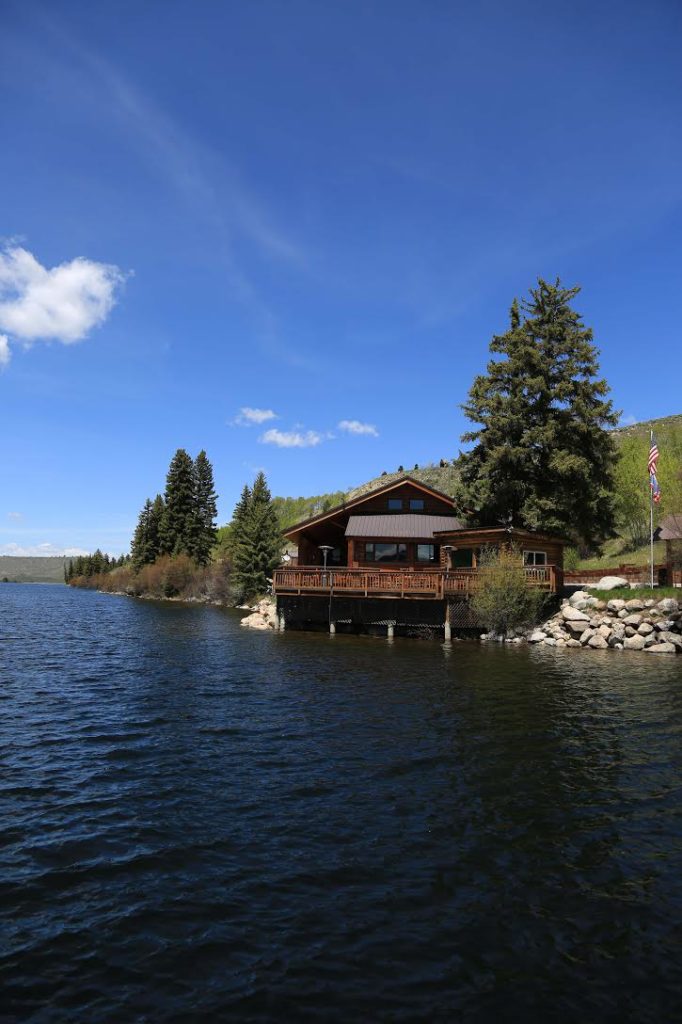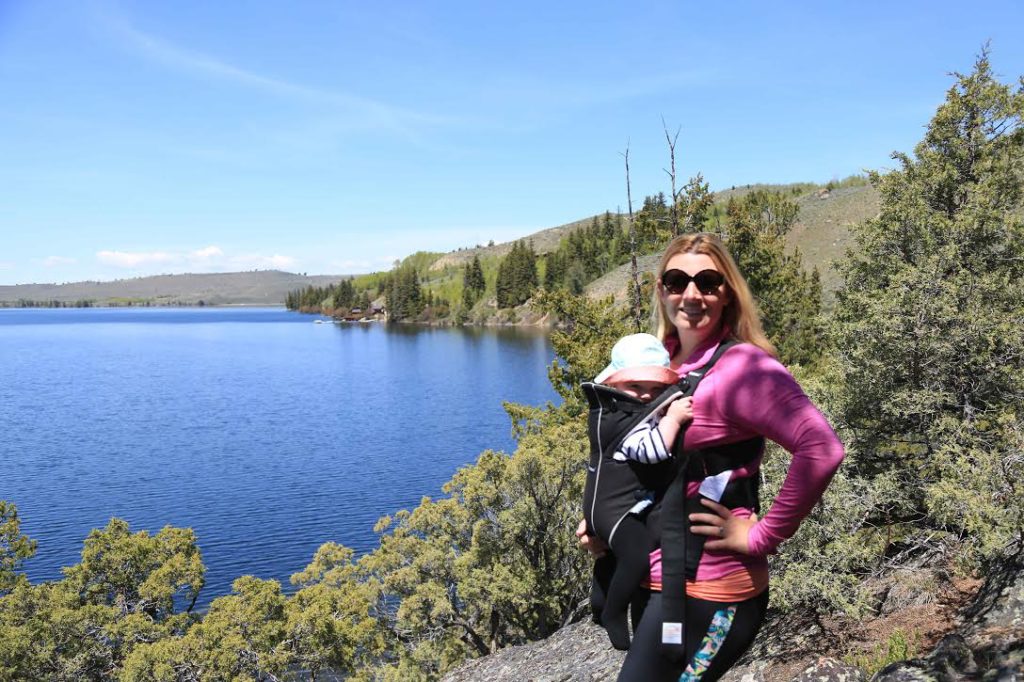 The hike had both flat and steep parts, including rocky areas where we were almost climbing up to get to the top. Tip: if you aren't an experienced hiker, you might want to stick to the flatter parts closer to the shore.
The lake buzzes in the summer with pontoon boats, paddle boards, and kayaks, and fishermen love flying their poles into the lake from the shore. The Lodge rents pontoon boats and paddle boards, so you can definitely experience the lake in multiple ways. Tip: lather up on sunscreen because the mountain sun is bright and powerful. We'd suggest wearing a hat, too!
Continuing up the mountain, we passed White Pine Ski Resort and saw our June snow – we even made a tiny little snowman. There aren't too many places where you can build a snowman on the same day you take a dip in the lake!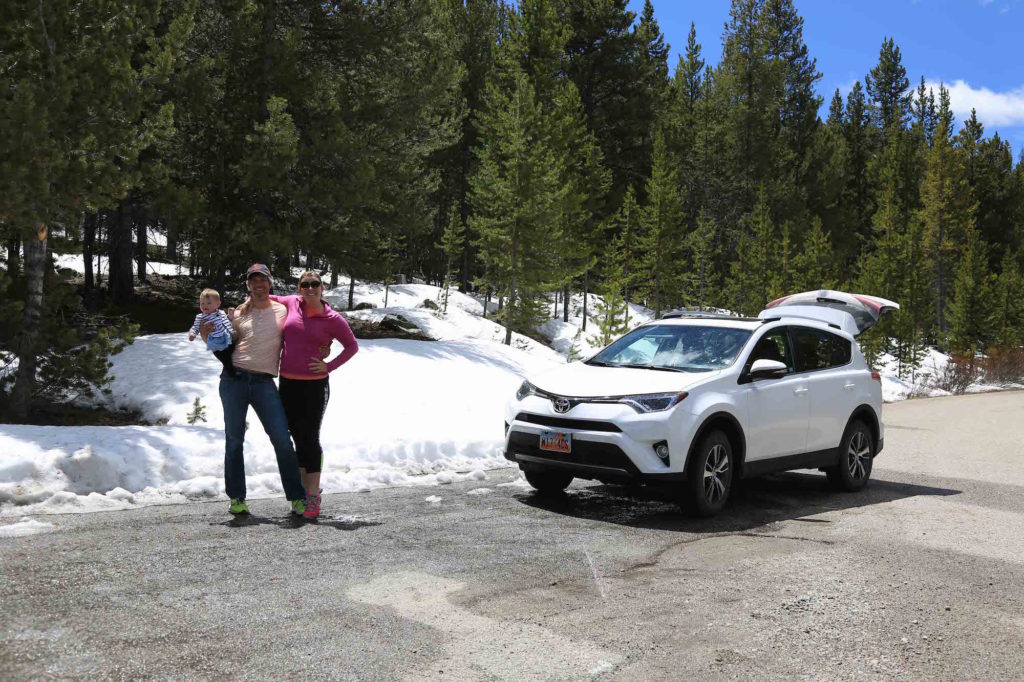 After hiking and watching our snowman start to melt, we were starving, so we headed back into Pinedale for some grub before an afternoon visit to the Museum of the Mountain Man.
Since we love trying the local tacos in every city we visit, we had lunch at Los Cabos Pinedale. This quaint restaurant was the perfect low-key lunch stop. We shared the tacos and fajitas, and highly recommend their salsa.
Our afternoon was spent at the Museum of the Mountain Man, learning about the rugged men who called this area home during the fur trade. This was probably one of the most surprising and enjoyable experiences of the entire trip. I always love learning about the history of cities and towns we visit before embarking on each trip, and this museum allowed us to really get an up close and personal view of what life was like during this time in history. It also pieced together some of the other trips we've been on in recent years (like our Mt. Hood and Oregon trip and our Montana summer getaway). When you're able to see how all these different areas and time periods relate to each other, it really makes your whole experience that much richer. We highly suggest a visit to this museum if you're traveling through this area. Tip: on the bottom level there is a great section for kids, complete with costumes and props. Even though Kid Augustine is still pretty young, she still enjoyed crawling around and playing in that area.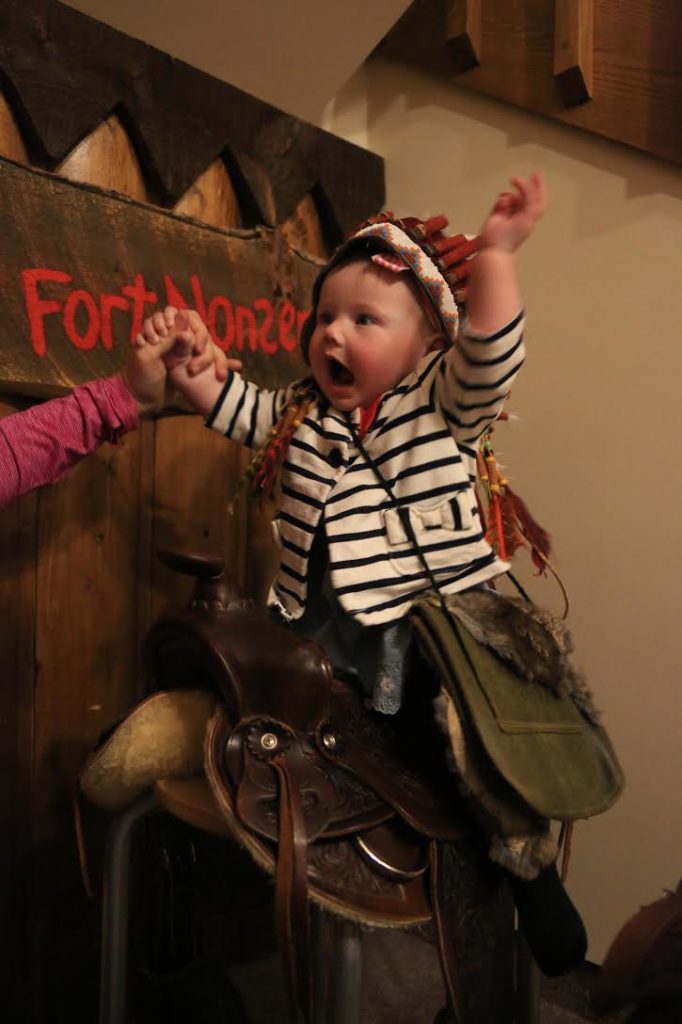 After the visit, we got back in the car and embarked on the next leg of our trip. Stay tuned for day four of our Wyoming Road Trip and start planning your own now!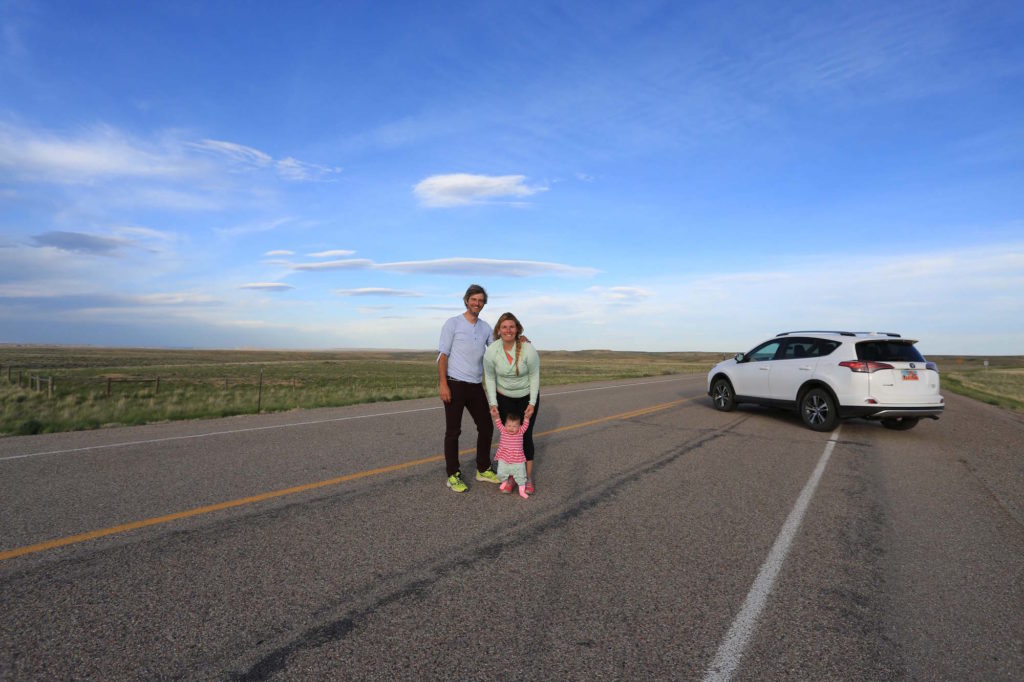 Our trip was sponsored by iExplore and Travel Mindset.