Who says Los Angeles doesn't have culture?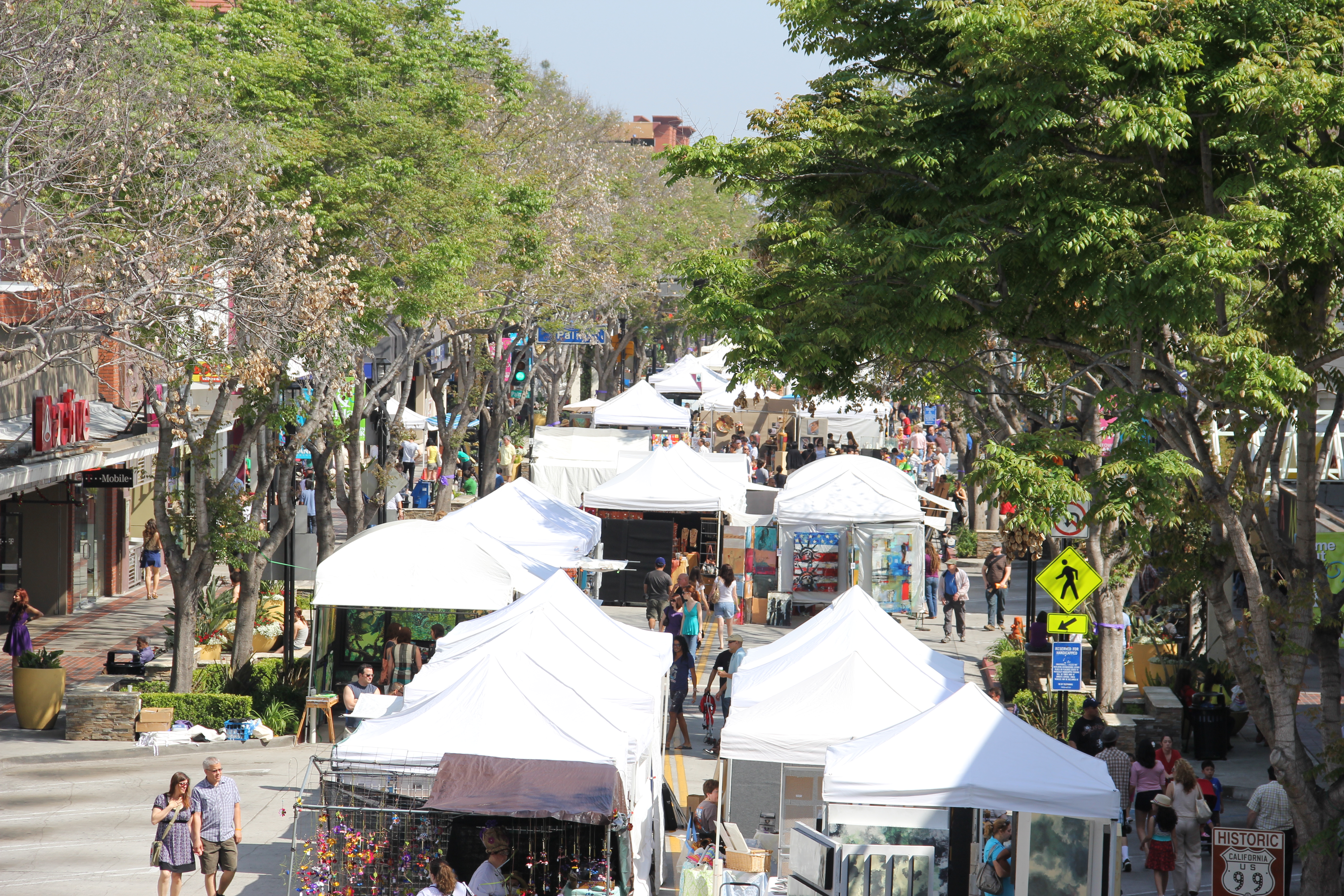 A lot of people- that's who!  And I get it- Compared to other big cities in the world, even in the US, it's hard to navigate this extremely large city that's main focus is on the entertainment industry. At first glance, and if you are in the wrong neighborhood, L.A. can come off dry, dirty and washed up. With only marginal public transportation and its massive scale, it's hard to get from one great area to another making it almost impossible for tourists to find the charming, quirky and lovable sides of this Southern California city.  (I've been searching these LA spots out weekly on our Travel your own City series and through my Travel Style Challenge.)
This past weekend though, I went to two different festivals in two very different areas in search of local culture and a true essence of L.A.  I discovered delicious food and radiant art made by locals who use L.A. as inspiration for their daily passions.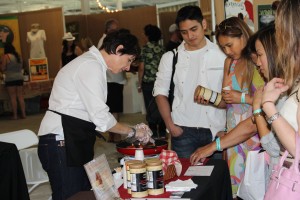 First Up:
The first festival was Artisanal L.A. in Santa Monica at the new-ish Santa Monica Place, an outdoor mall just two blocks from the Pier. It was the perfect sunny SoCal day.
What is it?
"A weekend long community event celebrating the city's finest local, sustainable and handmade edibles and the incredible folks behind them."  This is their third event.
Why go?
Try samples from some of the best bakeries, local wines, coffee, liquor and beer from breweries around town, sit in on one of the panel discussion, and get a preview of what foods The Market (a new permanent farmer's market) will feature.
I was really impressed by all the local vendors, most of which will ship their goods all throughout the city (some nationwide). I didn't try one bad thing the entire day- seriously- everything was so fresh, new flavors that I hadn't tried before or classics that tasted like something my grandmother might make in my kitchen at home. I also enjoyed meeting the cooks and bakers and talking to them about how the community has enhanced their cooking and how they add more flavors or try new ingredients because of living in L.A.
Some of my favorite foods: Cast Iron Gourmet– delicious bacon treats and fat, The Cookie Guru– the best chocolate chip cookie I've ever tasted, I Heart Pies (small pies made to order), Plush Puffs Gourmet Marshmallows– perfect for super special smores or hot chocolate, Crust: Classic and seasonal pies and tarts, Cookie Casa (home of the famous Brownie Crack Cupcakes), Bangers & Smashed (gourmet mashed potatoes).
How much?
I bought my ticket online two days before the show for $10 bucks- which included tons of samples (seriously I was in a huge food coma when I left). If you buy at the door it's $15. The next show will be in the Fall and to find out more contact www.artisanalLA.com to get on their mailing list or follow them on Twitter @artisanalLA.
Final Verdict:
I'd highly suggest checking this out in the Fall. The food was great and I felt more connected to my city and the food being made here.  Also, I can't wait to check out The Market opening next month.
Here's a few shots from the show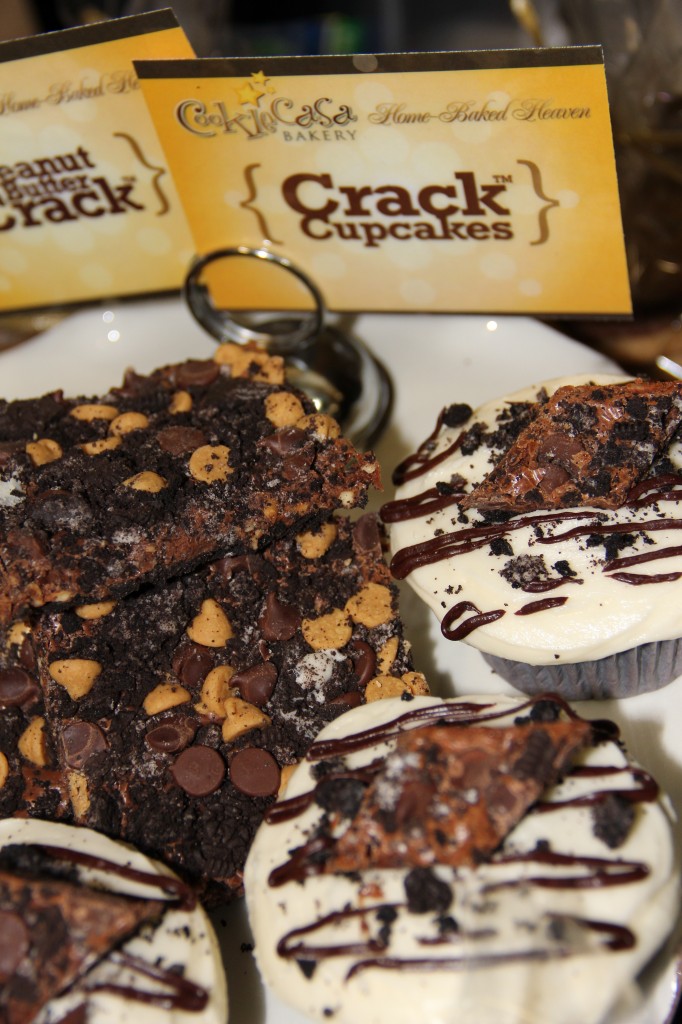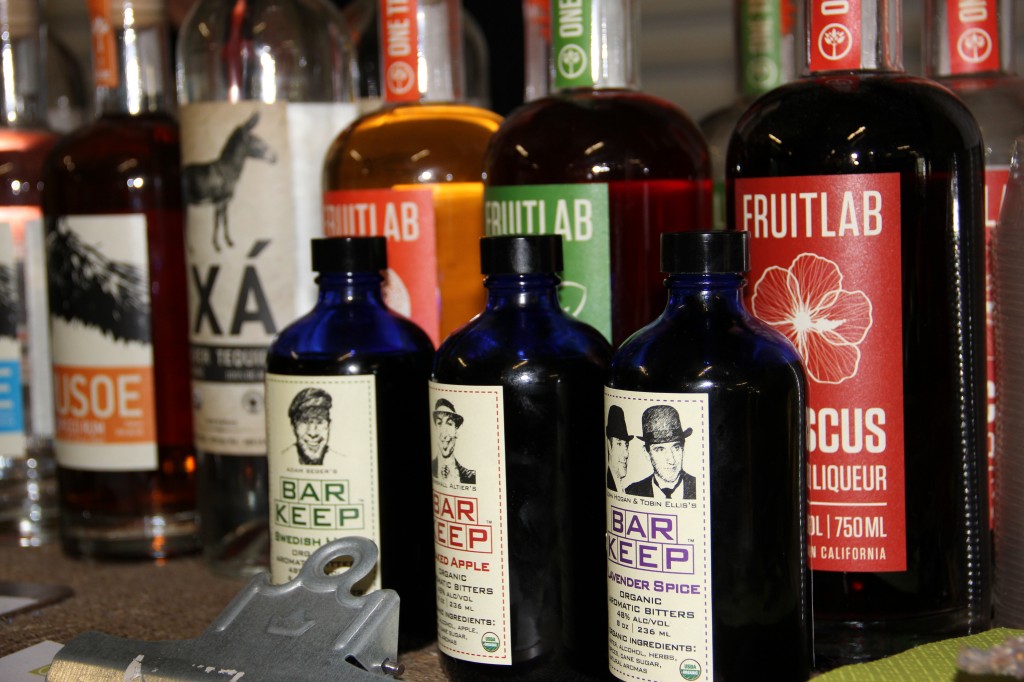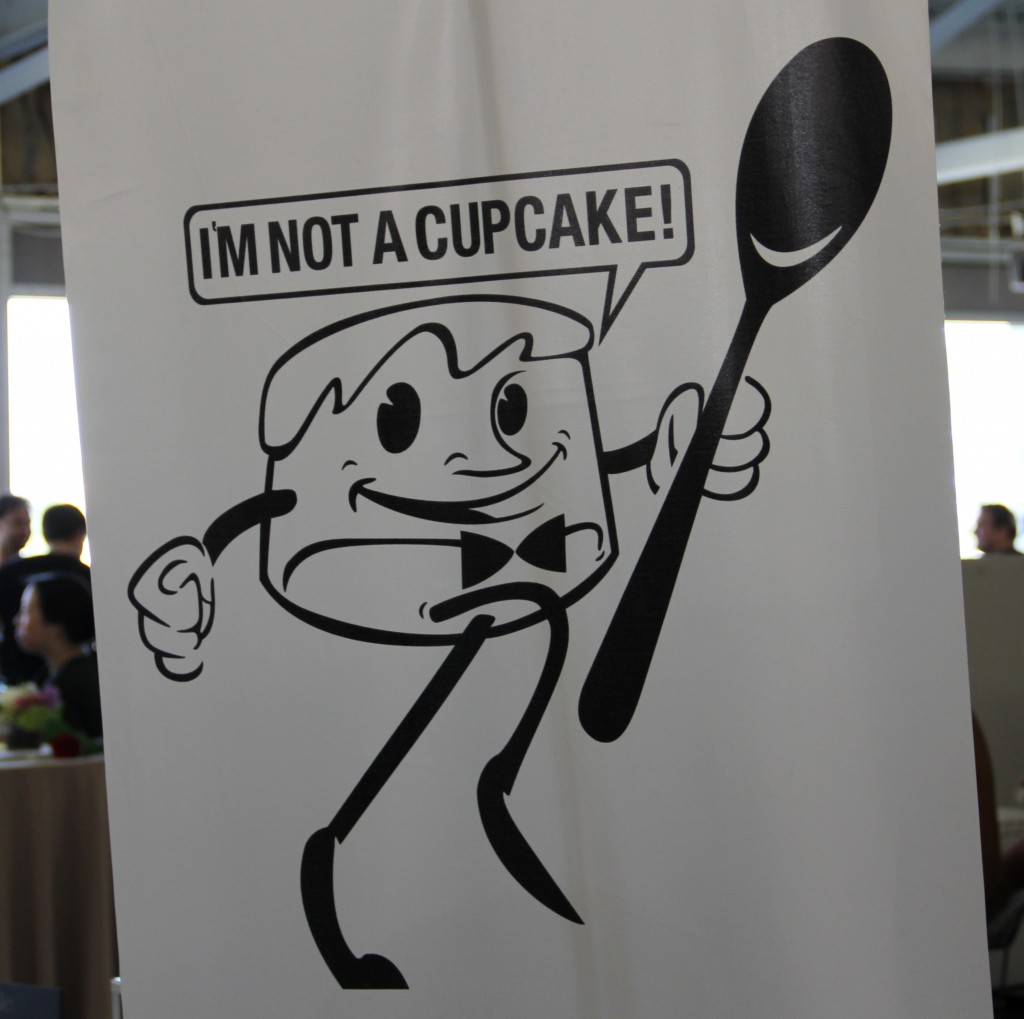 Next Stop:
The second show was The Downtown Burbank ARTS Festival, in Burbank California. This festival brings over 30,000 art patrons to the small Downtown Burbank area. We arrived around 3 in the afternoon and it seemed like the crowds had already gone home, which made it really enjoyable to walk around.
What is it?
"100 outstanding artists with paintings, sculpture, ceramics, jewelry, fiber art, fine glass, woodwork, mixed-media, photography and more"
There are also two stages with local musician performances throughout the weekend, arts and crafts for kids and some street chalk art.
Why go?
Art lovers and neighborhood locals with children will really enjoy this festival. I was surprised by how many arts and crafts there were for kids, it actually made me wish I was a kid so I could do spin-art or create sand art in a bottle.
Also, for adults, there were tons of different types of art, from cute windmills to blown glass to mixed media installations, trying to peak many different art lovers.
How much?
FREE! The bi-annual festival is held every November and April and can you find out more at Downtown-Burbank.
Final Verdict:
Why not go? If you are in Burbank or the Valley, it's easy to get to and makes for a fun afternoon. If you live west of Fairfax, I'd suggest checking out art festivals in your area, as I know some of these vendors sell there too.
A few photos from the event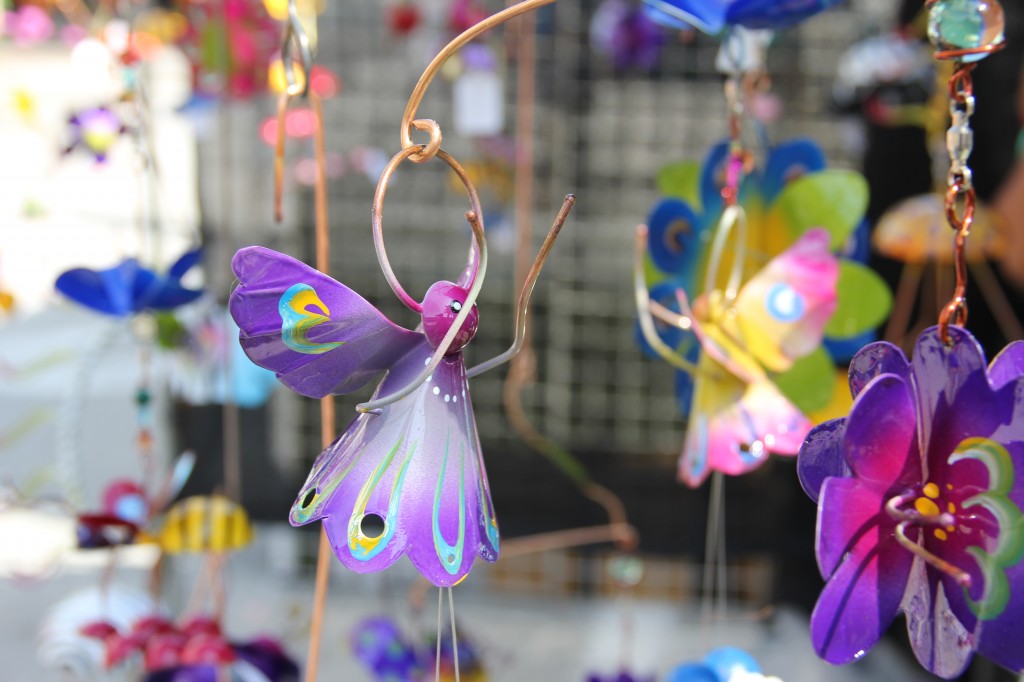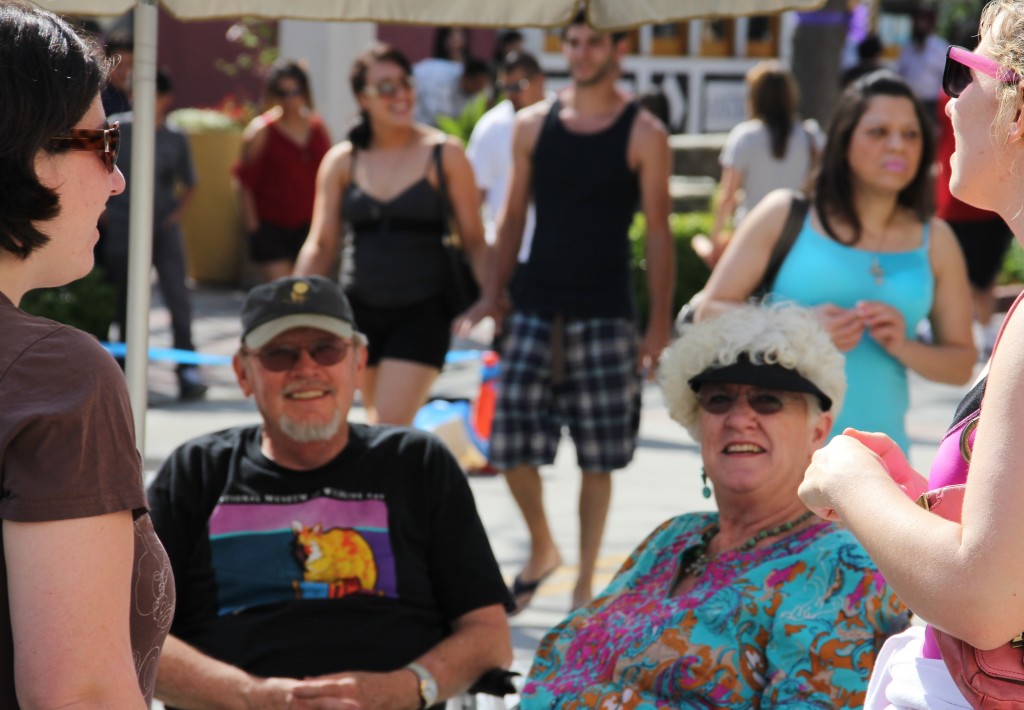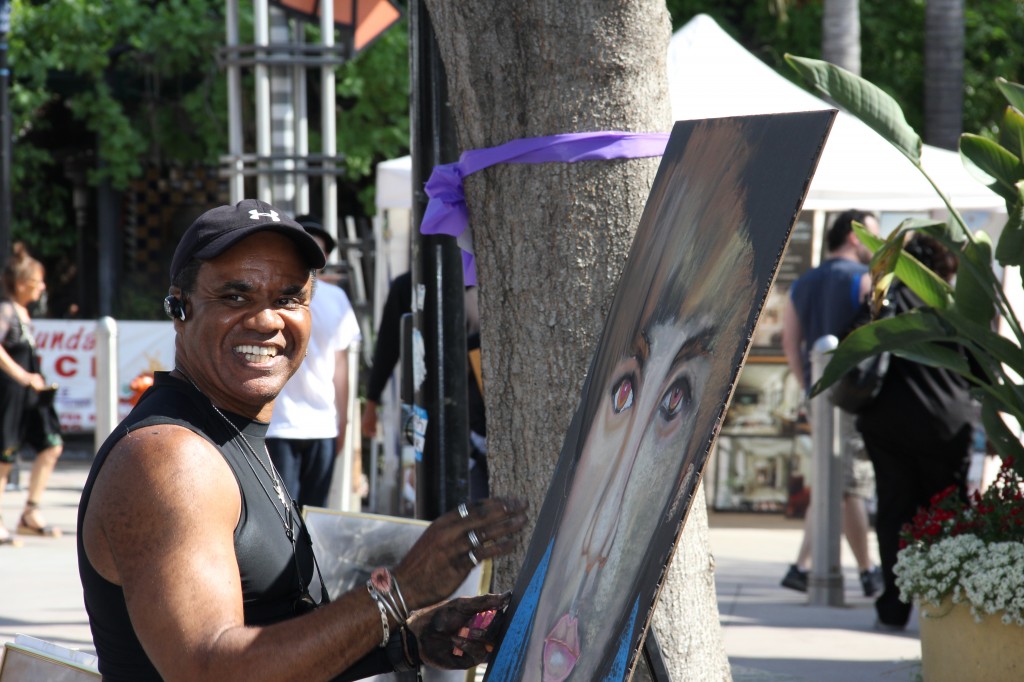 Other festivals that might peak your interest–
These are just two of the festivals that happen in LA, but the city is full of festivals from the yearly beer fest to the Grilled Cheese Festival.   Here are some links to other events and festivals that are worth checking out if you are in LA: 2011 Local Wine Events, LA Street Food Fest, See California Events, West Coast Arts Fair Calendar.
Many people might think Los Angeles doesn't have culture, but if you spend some time wandering amongst the local made creations, you'll soon realize that this city is actually teeming with talent and passion.  If you live in L.A., have you been to one of these festivals? If not, do you like local food and art festivals?