Where to Eat & Drink in Venice
This weekend one of our very best friends came to visit Los Angeles after recently moving to NYC. We wanted to show him the absolute best time, taking him to parts of the city he misses when in the big apple.  The Westside, as we so lovingly call it (as does everyone else in LA), never gets as much love as it deserves from us and any opportunity to relax beachside, we take it.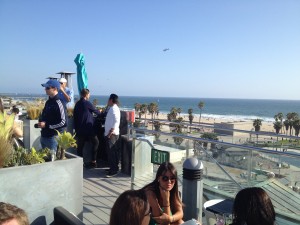 We started the afternoon at Erwin Hotel's rooftop bar, located on Pacific Ave and overlooking Venice beach and the boardwalk. Even though we live in Los Angeles, this bar is exactly what I picture when I think cool LA bar. The ocean breeze , perfect sunshine, people watching on the boardwalk and delicious food and drinks. If you get a little chilly- which is likly to happen, even on a beautiful sunshine-filled day, they have warm blankets for that. We ordered a few beers, strawberry fruity drinks and hot toddys'. Even though I felt like it was pretty warm, Bob was somehow freezing and needed a hot drink (with alcohol) and wrapped himself in one of the blankets.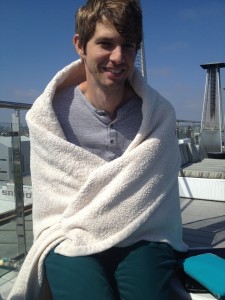 Tips for Erwin's Hotel Bar:
It's great for a small group of friends or a romantic date.
Order the tacos- only $4.
If you plan on arriving around sunset- get a reservation.
Our next stop was the super cute and family loved Italian restaurant, C&O Trattoria by the Venice pier and canals. I've been coming here for years and always bring new friends and family whenever they are in town. I love the outdoor seating, bottomless garlic knots, fun music and honor system on bottles of wine. This place is great for large groups and family style eating as the portions are huge and atmosphere accomidates being loud and friendly. We always order way too much food and end up taking half of it home.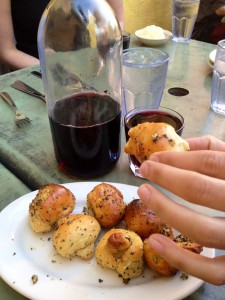 Tips for C & O:
Enjoy an early dinner in the summer so you can walk on the boardwalk around sunset.
don't eat too much garlic knots or you will be too full for your main course
sit outside
explore the Venice canals after lunch
We ended up having a fantastic day on the Westside- which always makes you forget how horrible the traffic is in LA and remember why you live in this beautiful city. If you have a few days in Los Angeles, definitely set out to explore Venice for the afternoon. You'll be surprised by the crazy boardwalk, beautiful beach and pink sunset.
Other awesome places to explore in Venice:
Wolf in Sheep's Clothing– Located on super hipster and always trendy Abbot Kinney Blvd, Wolf in Sheep's Clothing is perfect for tapas and sharing with groups. Try the pork belly, smoked trout and save room for dessert!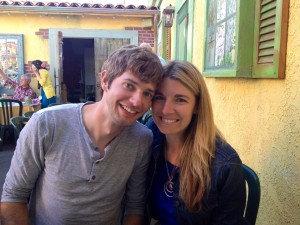 Oscar's Cerveteca–  Great casual spot with outdoor seating. Order the fish tacos (yum) or chipotle beer shrimp (are you kidding me?!) and have a Mexican coffee for dessert.
Wurstkuche Venice: If you like sausages and beer, this is the place for you. They have a huge selection of sausages- normal ones like chicken and apple all the way to alligator and rabbit. I'd suggest also adding on the grilled onions and peppers and ordering a side of fries with spicy ketchup.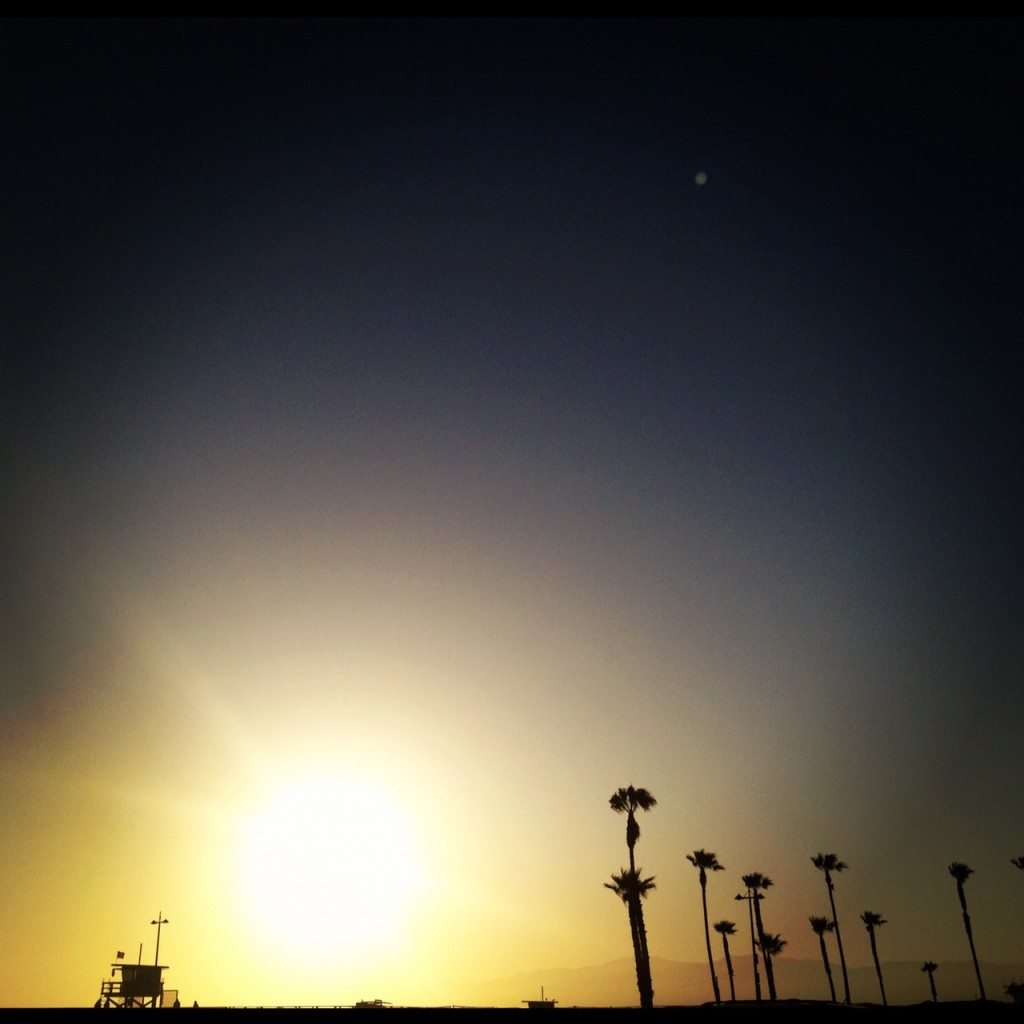 Do you love Venice- what places would you add to the list?