When Dreams Come Brew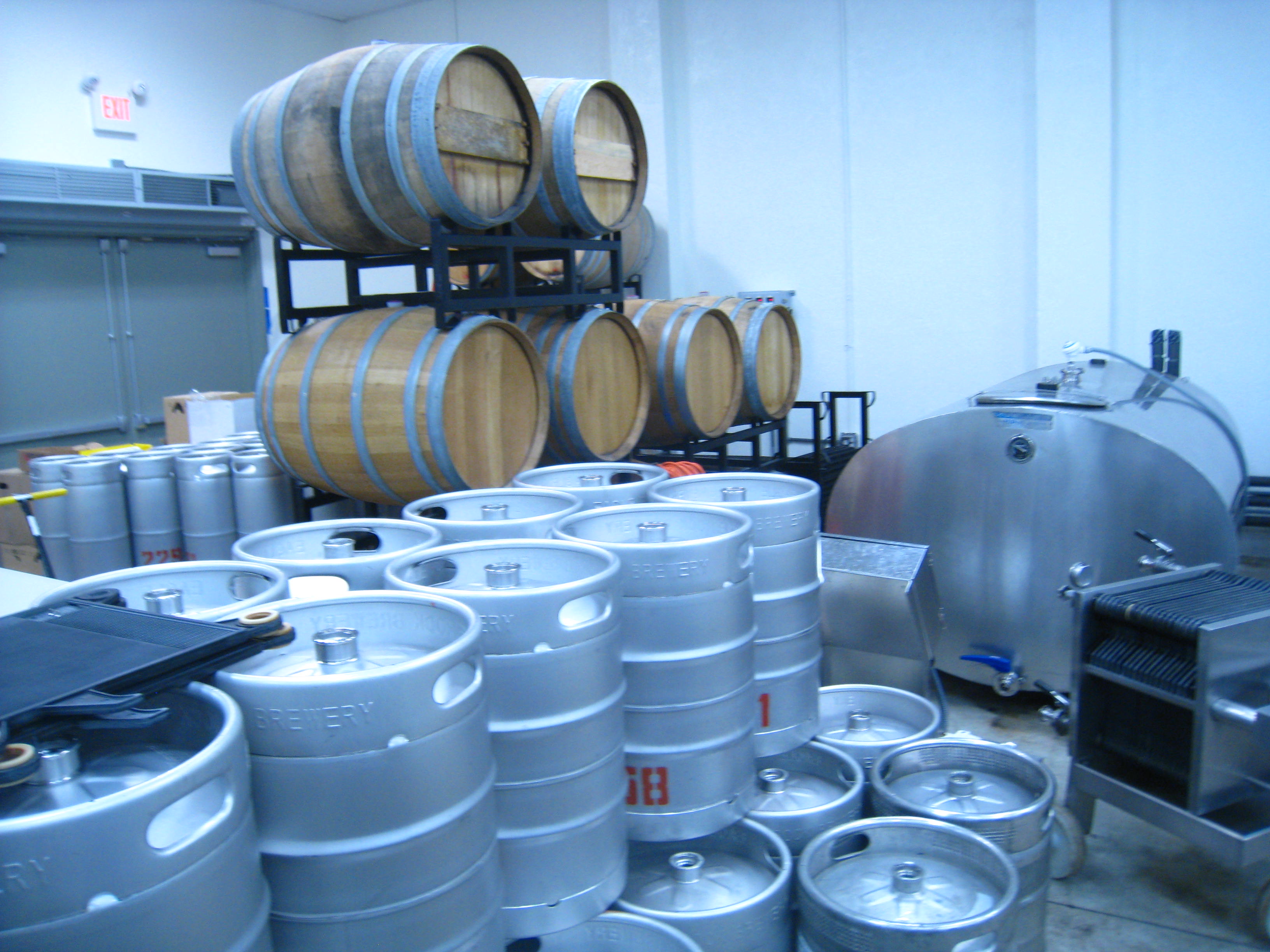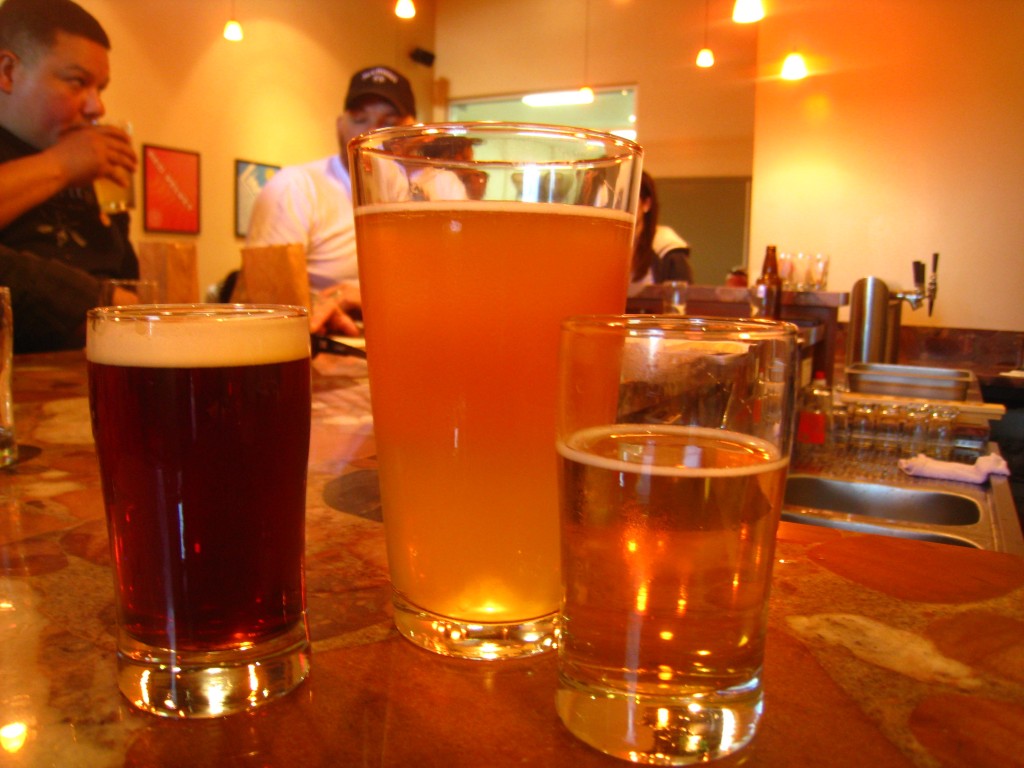 After six years of home brewing and dreaming, Jeremy Raub and his Dad decided to open up shop in Eagle Rock, California. Now, it's warm, modern, industrial (if all of those things can co-exist), and feels like your neighborhood hang out all in one.  However, during the tour Jeremy told us it wasn't exactly an easy process.  Eventually after securing the final permits, they still don't have the necessary one for a sign out front, but, that kind of adds to the fun of the place.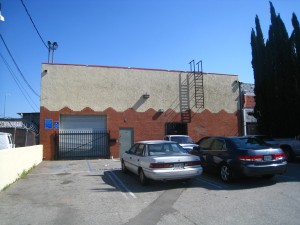 We had heard rave reviews from Rebecca (@purplekat99) for months and this past Sunday decided to finally check it out for ourselves. We called some of our friends who live in the area and all meet up around 3:30. We arrived last, thankfully, because as we pulled down the dead end road, we didn't exactly know if we were in the right place. A couple text messages later confirmed that we were in fact "there" and we parked. Walking up to the brick building, we were both a little skeptical. What did we convince our friends to go to? Once inside though, our reactions and impressions totally changed.
There were probably twenty people sitting around tables, playing board games, chatting up the bartender and snacking on peanuts. It wasn't loud, but it was friendly.  It was easy to spot our friends and after a quick look at the menu, we all ordered our first beers. A few people got a flight so they could try several different types and at only 7 bucks for 4 (5 oz each) that was a great deal.
I decided to try Manifesto, their Belgian style Witbier, described as "sunshine in a glass", because it was hot and I wanted something really refreshing. It was smooth, citrus-y and easy to drink. Bob picked Revolution, an American pale ale with tropical fruit flavors, self described as "endless West-coast summer".
They also have two English style black milds, with lower alcohol content but rich with flavors, and a few guest taps. Prices are pretty cheap- $2 tasters, $5 pints or a Growler fill (which you can take home) for only $12.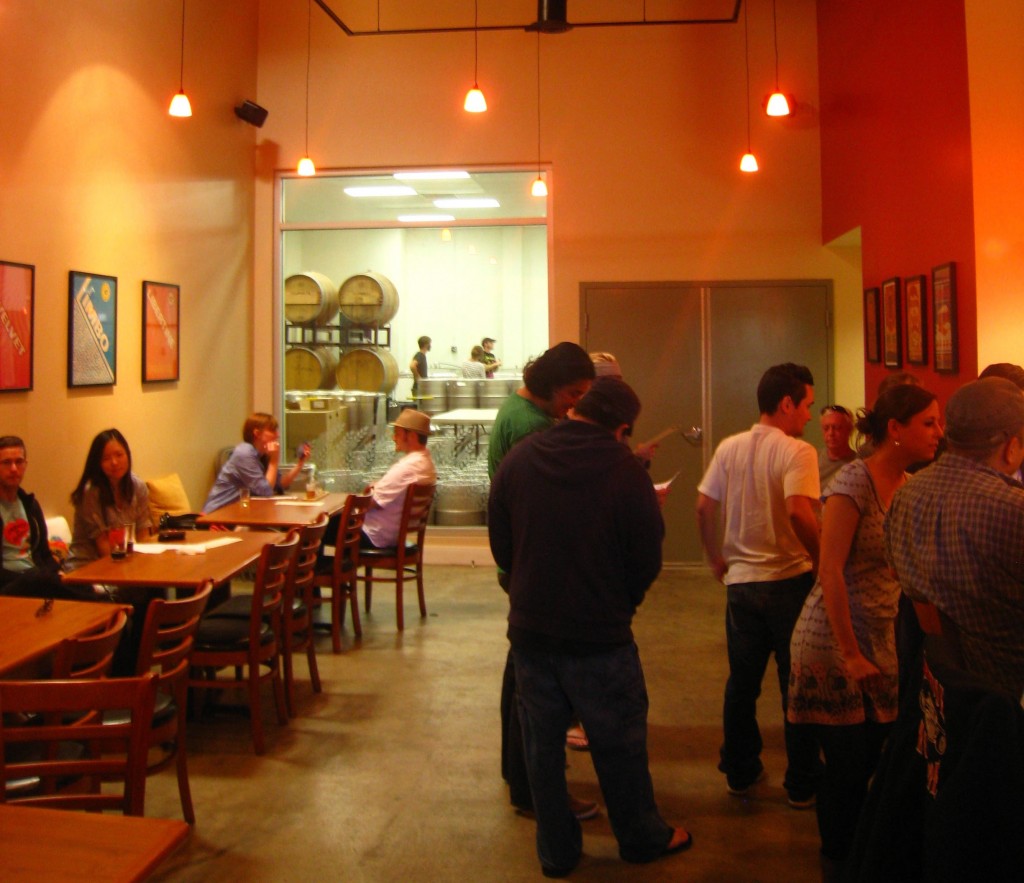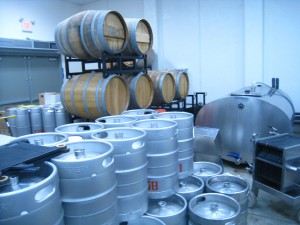 After we had our first beer, we decided to join the 4:30 tour around the distillery.  This is a small operation, and unlike many other brewery tours, you can see the whole process from start to finish basically standing in one place.  One of the most interesting peculiarities of the Eagle Rock Brewery was their use of horizontal brewing tanks (old dairy tanks) instead of the traditional vertical tanks.  These were cheaper at the time, and forced the brewers to be a bit more creative with their process.
Since it is such a small brewery, Jeremy and his Dad have lots of room to experiment, and they periodically offer limited brew flavors such as Red Velvet.  However, what was I want to try the most is the beer they are currently brewing in old wine barrels.  Jeremy described the process as a more ancient form of brewing that creates a bitter beer, which is perfect for a summer evening.  They plan on opening them over the next few months, so check their site to see if they have any events listed.
All in all, Eagle Rock Brewery made a great afternoon.  It's trendy without feeling forced and it's hidden enough that visiting feels like going into the clubhouse as a kid, except this clubhouse gets you tipsy and girls are allowed.