Pool Day Look (Travel Packing Guide)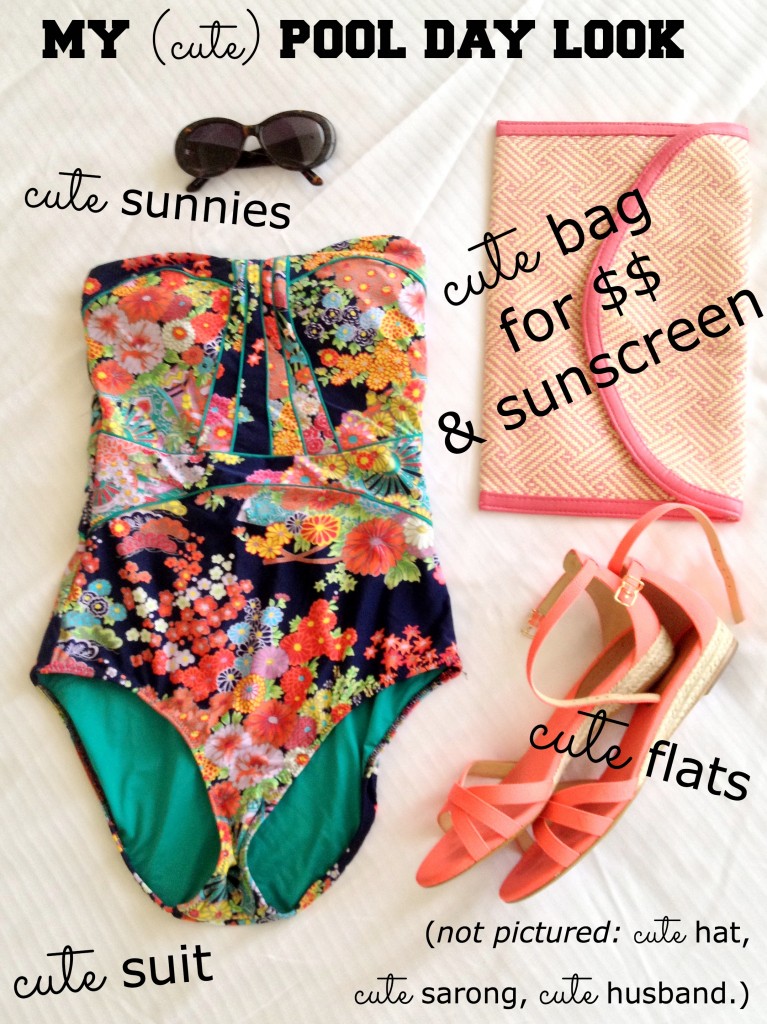 After our weekend in Downtown LA and needing a fun pool look that would get me from the hotel room to the pool deck, I put together a little outfit perfect for long summer days.
Recreate the look:
When packing, I try to always stay in the same color family. As you see here, all the accessories have coral/pink in them, making it easy to mix and match with other wardrobe staples (like white cut offs or a chambray shirt.) And, of course, everything should be cute.
What's your (cute) pool look?
Ps. There's still time to enter the 30K Starwood points giveaway!