What To Do In Puerto Rico with Video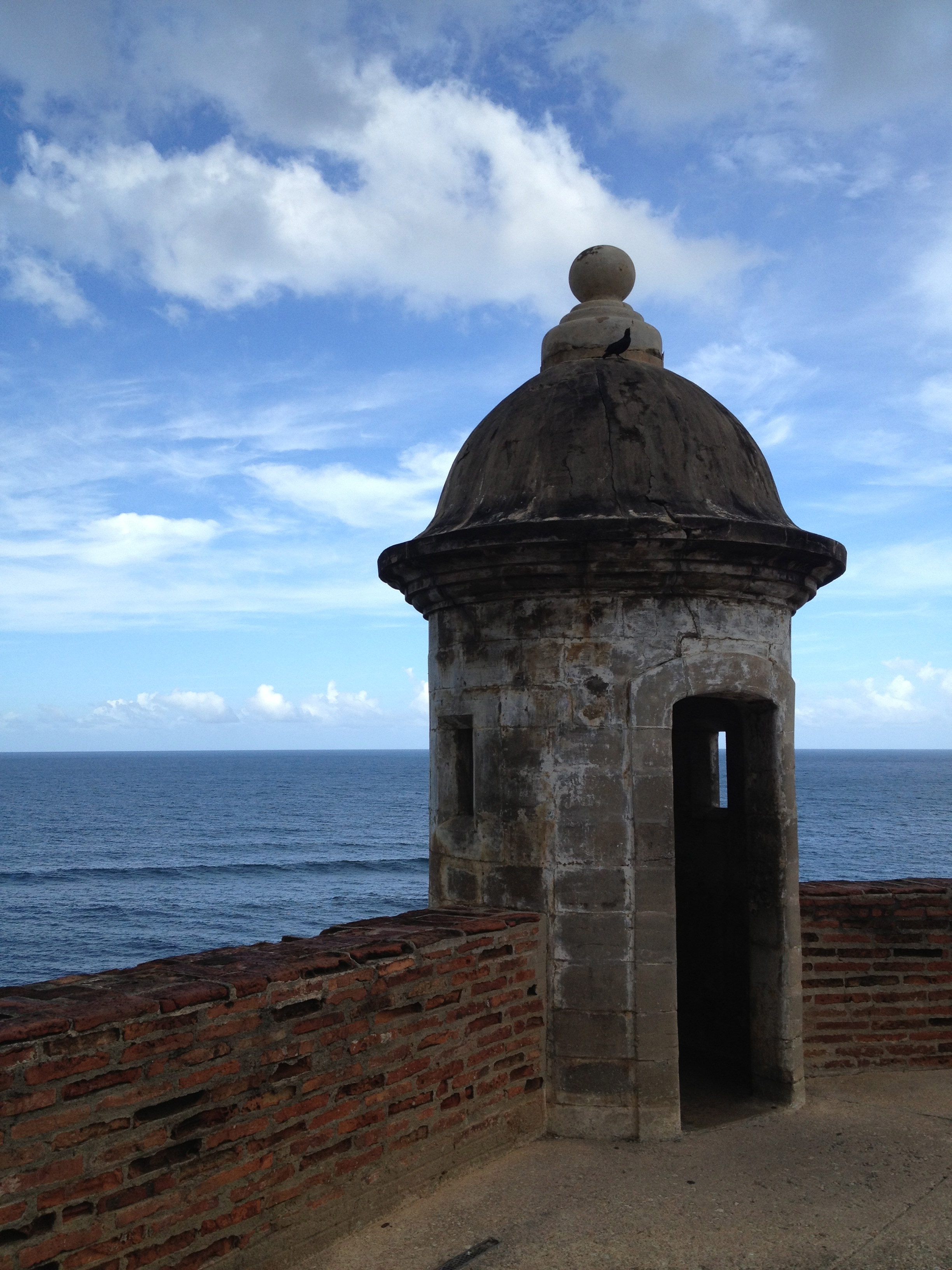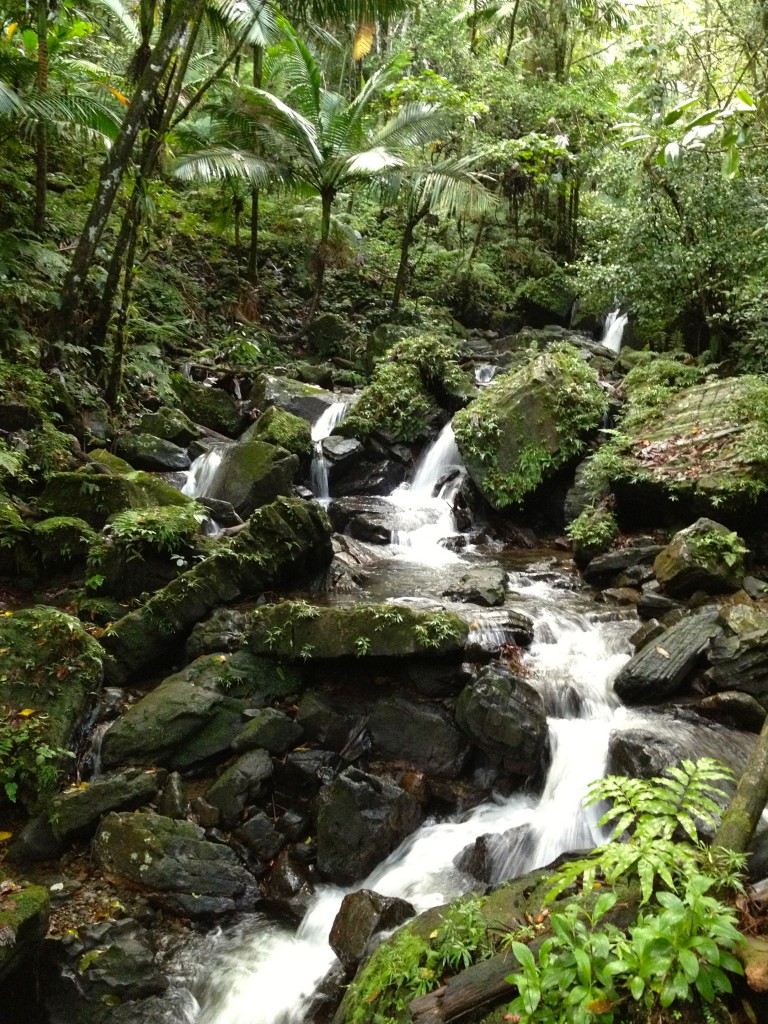 Puerto Rico has a lot going for it, especially if you are from the US.  With a mix of island and city, rare natural wonders, great beaches, and a vibrant people, this island is great for both beginning and advanced travelers.  No matter what category you fall into, here are a few places that anyone traveling to the island should definitely fit into their schedule.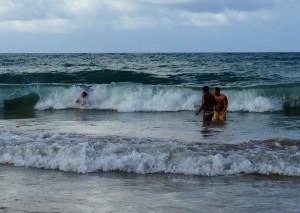 Cueva La Ventana – This easy hike leads visitors down into a spacious but short (essentially only two chamber) cave, ending in an amazing view of the valley below.  Of all the sites I've seen, this one is one of the most spectacular, the cool dampness of the cave at your back with the bright, vivid valley open before you.  It would be impossible to be blaze about this view.  Also, something that was really cool to me was the smattering of bats clinging to the ceiling, the first chamber of the cave is pitch black and suddenly the shrieks of a bat pod creep into your ears.  If you are interested in doing this hike, you absolutely must bring a flashlight.  For more information, check out this the Puerto Rico Day Trips Guide.  (There are people there now that charge $5 to do the hike).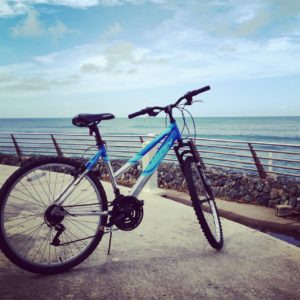 Bioluminescent Bay – The water is illuminated with the glow of micro-organisms that naturally live here.  This occurrence that was originally believed to be the work of the devil is now an incredibly unique site, treating visitors to something rarely seen in nature.  There are two different places to experience this phenomena in Puerto Rico, but to see the glow, you must go on a tour.  Make sure to book early to reserve a spot.
Living Old San Juan – Parties, kites, and plants growing out of buildings – it's easy to compartmentalized a trip to Old San Juan as almost a chore (sure the forts are great, but for me these types of sites can sometimes take on the feel of death and taxes, something I can't get out of doing since I'm there.)  Old San Juan is too full of vitality to fall into this category.  Some pointers:
Don't miss Sunday's on the lawn in front of Castillo San Felipe del Morro it's a picnic-ers paradise.  Even if you don't want to picnic, there are people flying kites every week, and this also is a great relaxing place to stroll.
Follow the music.  There is an excitement for life that is palpable in Old San Juan in a way that I haven't found in the US; there are street performers, not begging for change but full bands playing for fun, there are celebration parties open to all, there was a guy with a bedazzled boombox on his bike. Let your guard down and step out of your comfort zone.  Everyone is inviting you to celebrate.
Photographers Paradise.  Old San Juan is a mix of new buildings, historic sites, and structures fallen into disrepair.  This conflagration of architecture and time makes for strikingly contrasting scenes.  Whether you are a pro or a point-and-shoot champion, strolling through the cobblestone streets for twenty minutes will excite your artistic side.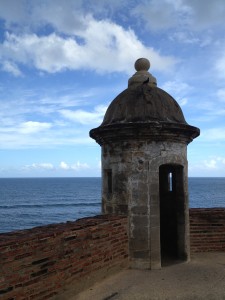 El Yunque – Not just for hiking or sighting seeing, go to the rainforest to get wet.  While this is the only rainforest in the US National Park system, what makes it even more 'must-y' for a must-see is that there are a few waterfall pools that you can swim in – I'm always on the side of getting involved more than watching.  This is a very popular spot to come a cool off, even if some of the hikes to the pools are 20+ minutes, so consider driving further into the rainforest to be more alone or hike in on an earlier one to splash around with a few new people.  We hiked into the first pool because we had to walk into the rainforest, read more about that story.
If you have more questions about Puerto Rico and San Juan, please leave a comment. Have you been? What other activities would you suggest to travelers?