We're getting married at The Fountain of Youth
We decided to get married at….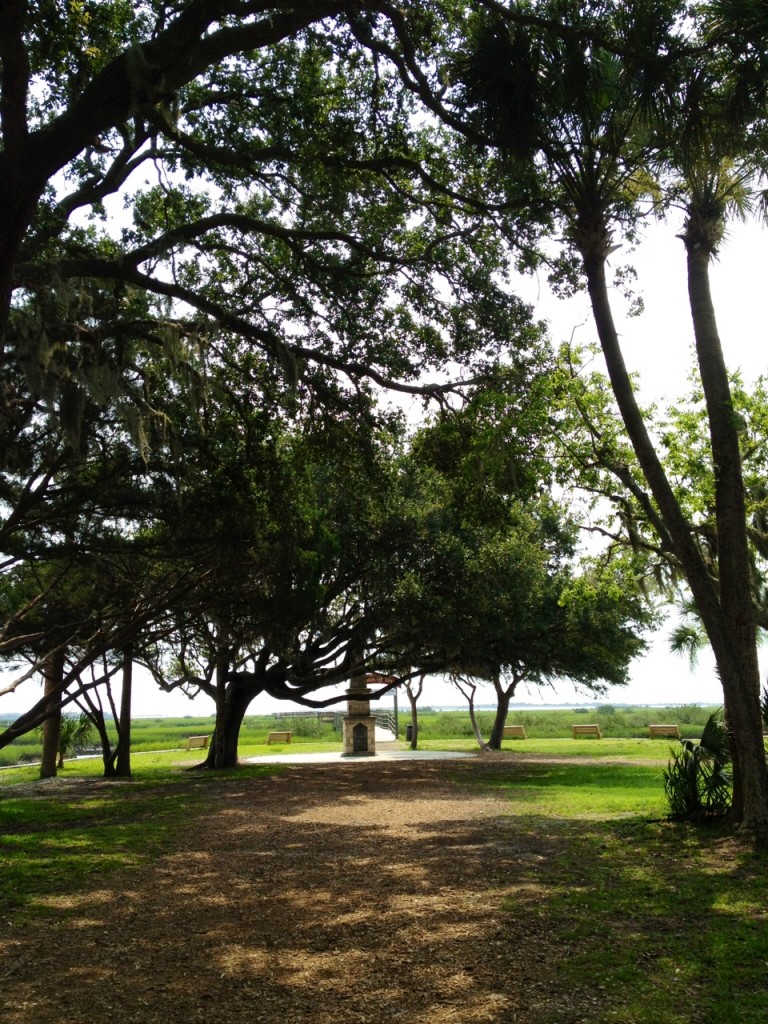 The Fountain of Youth
in St. Augustine Florida!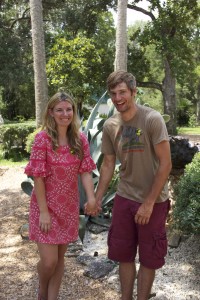 After visiting a few places around the area, we decided that the 15 acre, water front property of The Fountain of Youth was the perfect place for us to get married. It fits all my requirements of a wedding venue- we can get married outside (fingers crossed for no rain), we can say 'I do' under a tree (weird fantasy), and it's on the water. There is plenty of space for everyone and we can have the ceremony and reception at the same place. We can also bring our vendors for food and we can buy our own alcohol.
There are also a few things that make it even more unique. It has dozens of peacocks freely roaming the property (so this fills Bob's requirement for animals!), they can shoot off a cannon after you say 'I do'- which pretty much sold Bob completely on the idea of having it here… actually I'm not sure he even heard anything else after, "a guy can dress up like a pirate, Ponce de Leon or a solider and shoot off the cannon…"! Oh, and they leave the actual fountain open in case any guests want to try the infamous fountain of youth water. Although, I can tell you from experience that it pretty much taste like luke warm sulfur water! We might need to have a margarita machine waiting outside to wash the so-called anti-aging water down!
Here are a few photos from around the Fountain of Youth: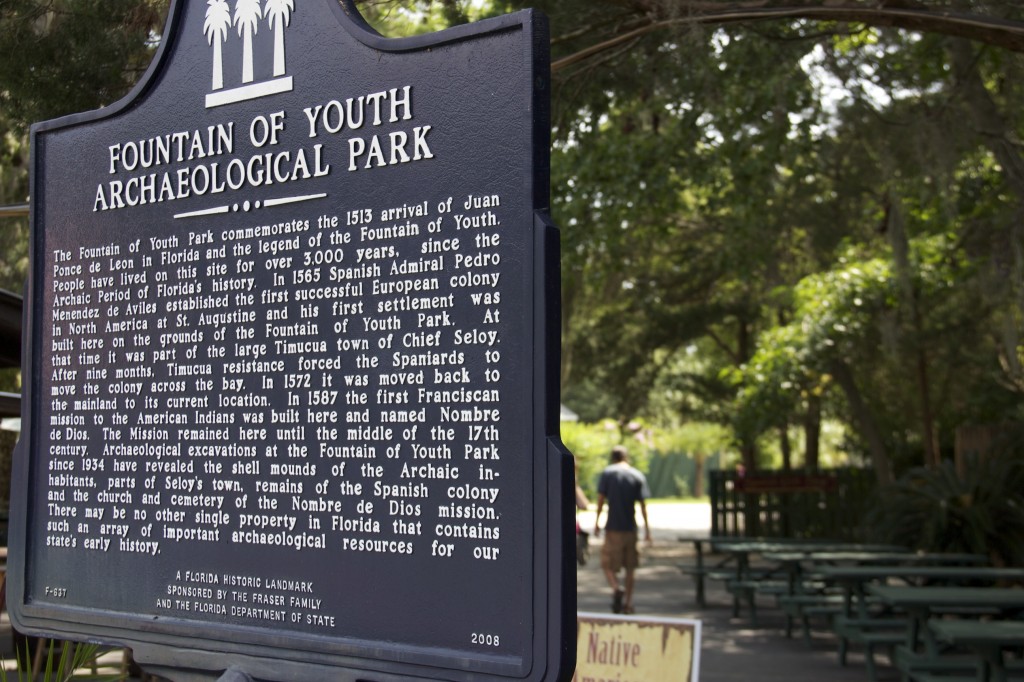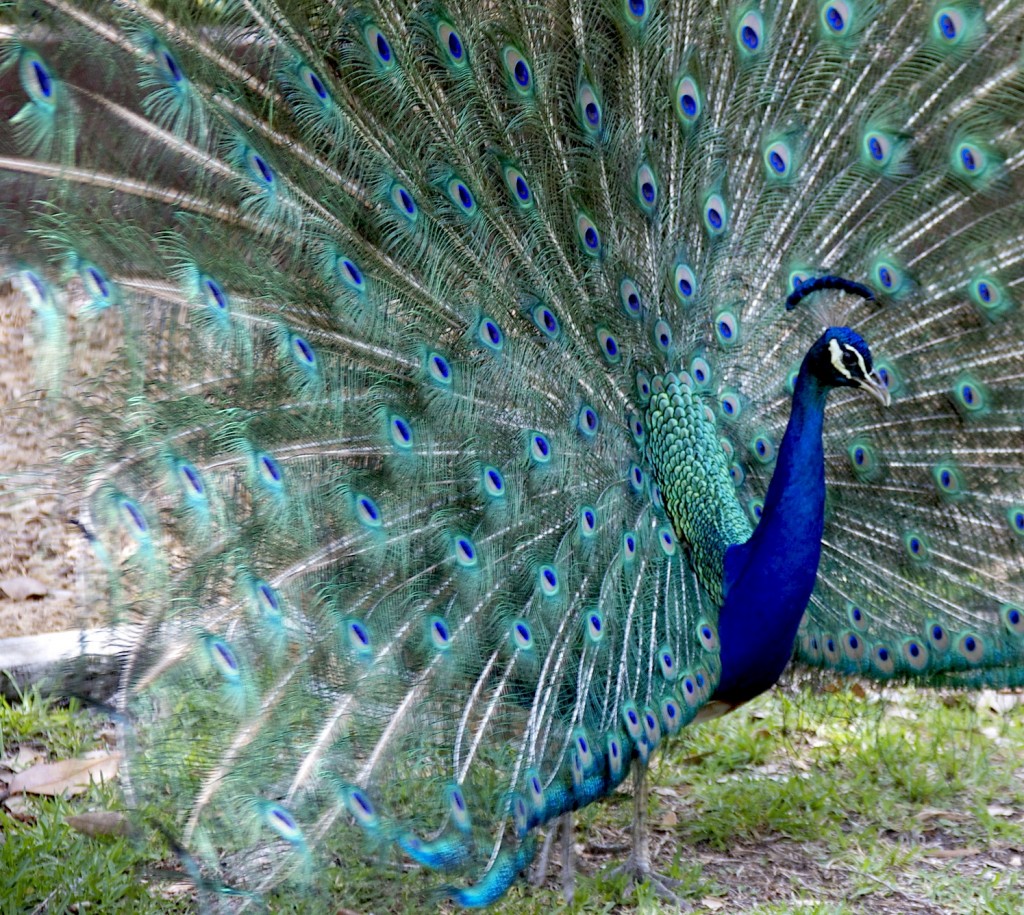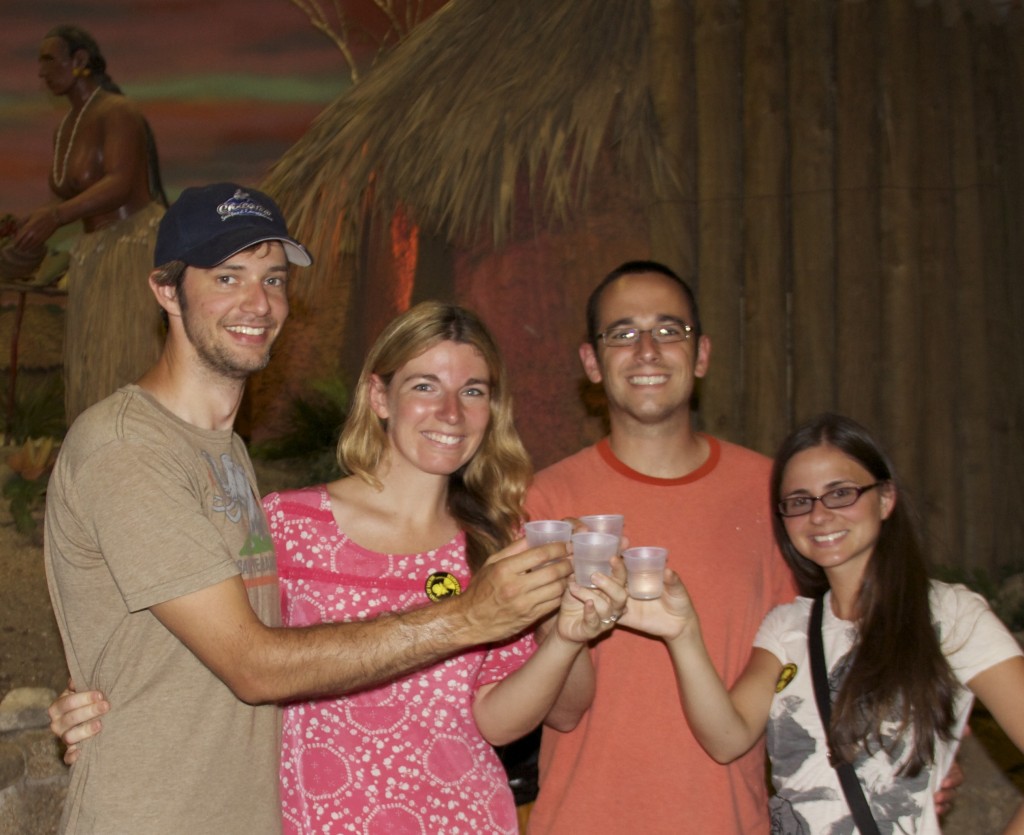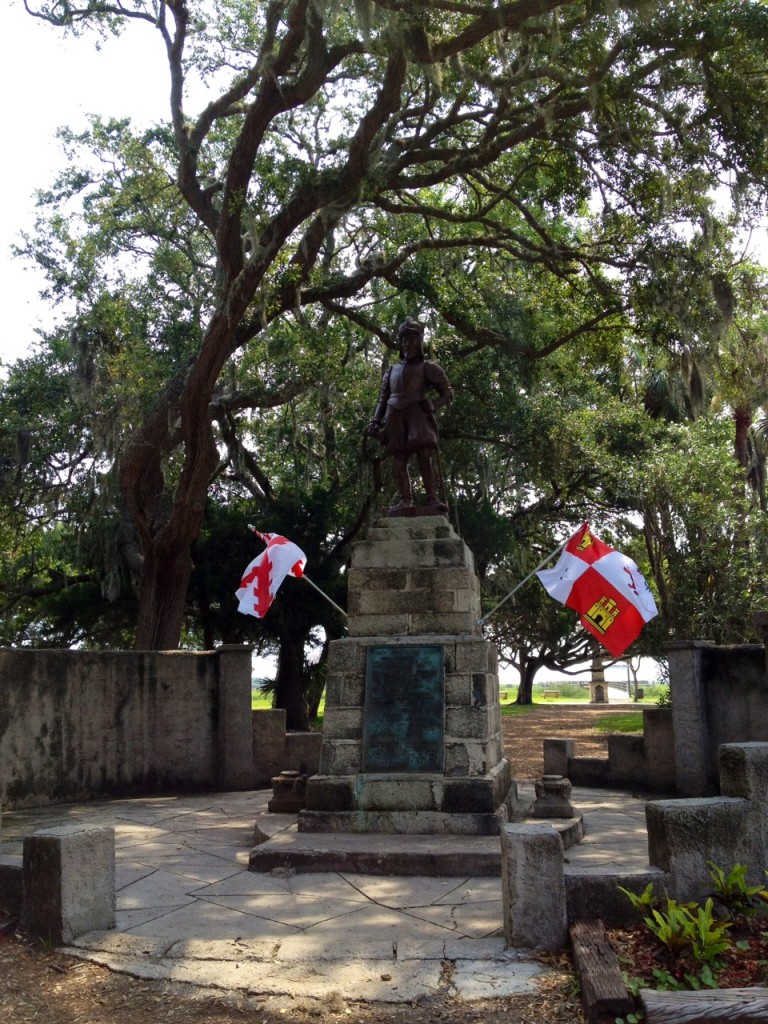 When we told our friends that we decided on a place and it turned out to be a tourist attraction they all had the same reaction, of course it is! I didn't choose the Fountain of Youth because of its connection with traveling and we are travel bloggers, but it just sort of worked out that way. After stressing about finding the perfect place, it just happened upon us. Now that I know we are getting married there, my imagination is going crazy with how the day will unfold and I can't wait. I wish we were getting married tomorrow next month! (I would have way too much to do before tomorrow!)
So, that is the big news- what do you think? Where did you get married or where would you want to get married? Would you combine your love for travel into your venue?