Waterton Lakes National Park: Alberta's Secret Oasis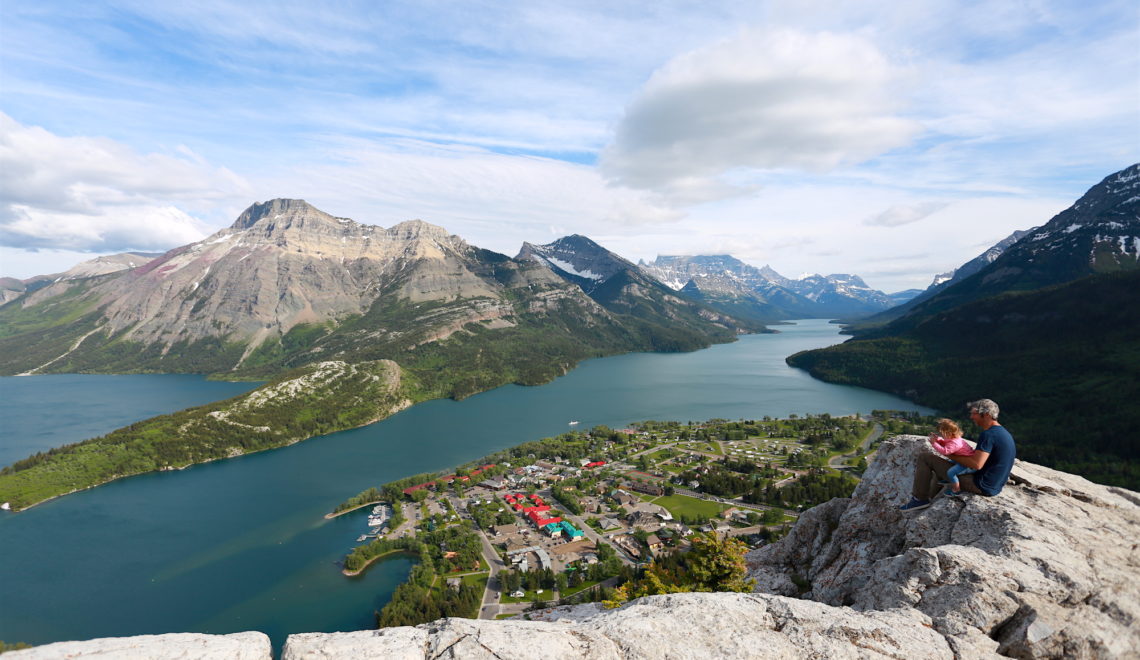 If you do a quick Google search for must visit spots in Alberta, Banff, Lake Louise and Canmore get all the attention. And I get it. Banff is conveniently located about an hour from Calgary, making it an easy weekend getaway or long day trip from the city.
BUT a bit further south is one of the most beautiful national parks, Waterton Lakes, that I've ever seen. You have the gorgeous alpine lakes (just like in Banff), incredible day hikes to waterfalls (just like in Banff), and awesome wildlife sightings (just like in Banff). The one thing you don't have are the crowds; It's a bit out of the way so fewer people visit. (Calgary is about two and a half hours away) But, it definitely should be on your bucket list. Because… this: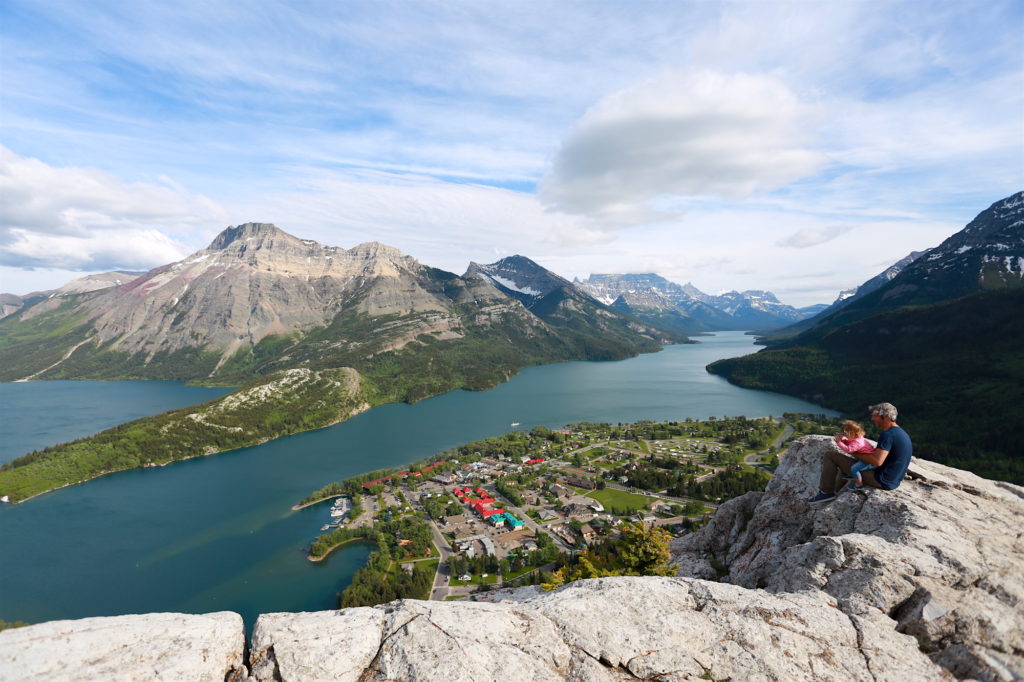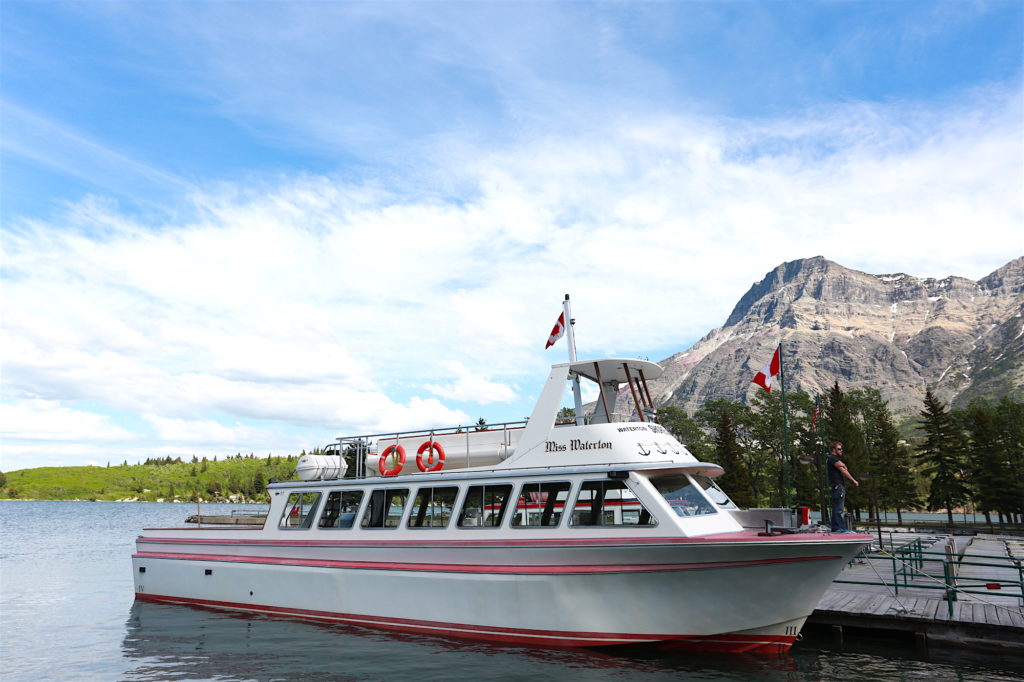 Located right across the border from the US and the super popular Glacier National Park is Waterton Lakes. In fact, you can actually take a boat ride from Waterton to Glacier (or drive on through). Several of the hikes criss-cross the two countries. It is raw, it is spectacular in its beauty, and it's begging to be explored.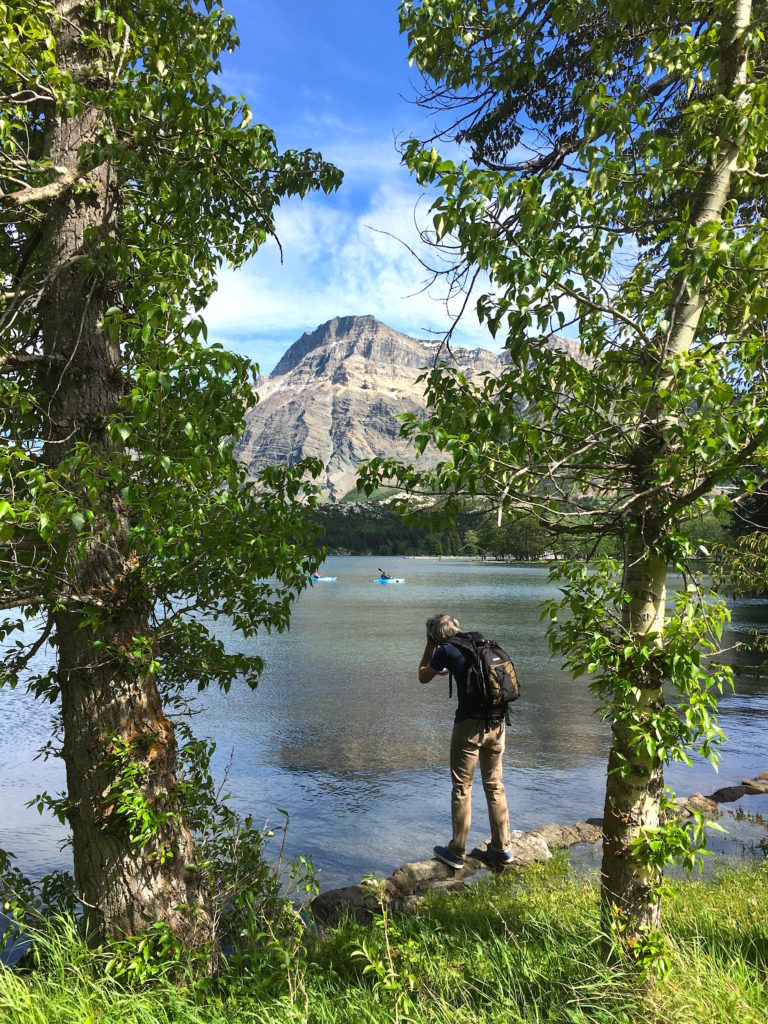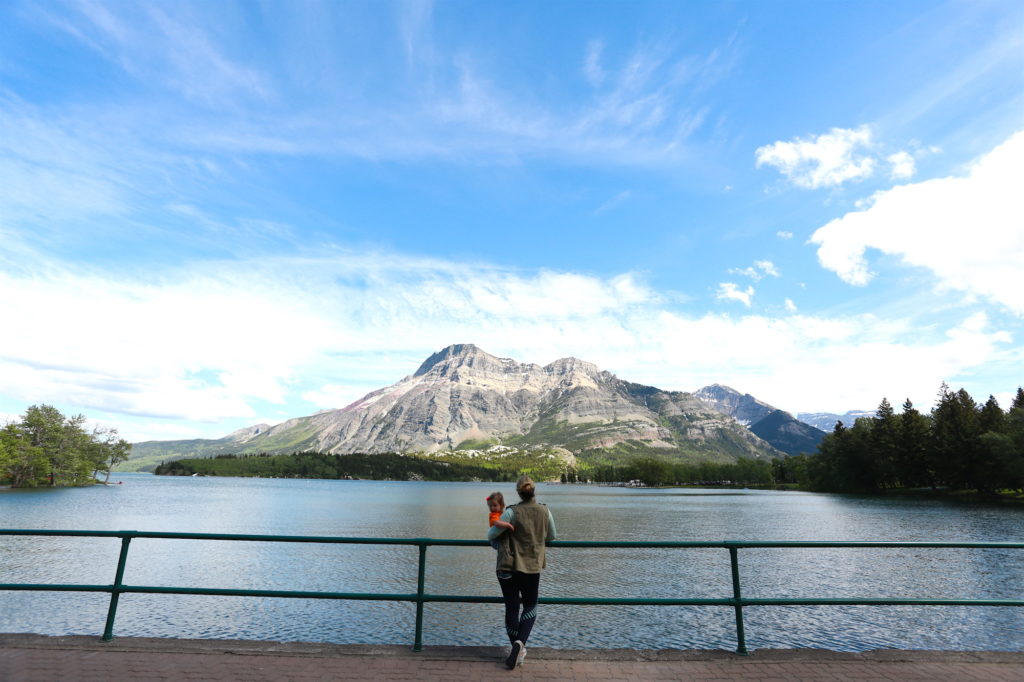 We arrived around lunch on Day 5 of our Canada by Design road trip and after checking into our hotel, we hit the ground running to explore the area. Our first adventure: hiking Bear Hump to see the signature view point. And oh man, she is a beaut!
Everyone was in awe.
While the name might suggest we'd see a bear, we actually saw a Big Horned Sheep right along the trail. He was huge and while he was very curious about us, he stayed a few feet off the trail and that made me very happy. I love seeing animals in their natural habitat, with a little barrier between them and my daughter. 🙂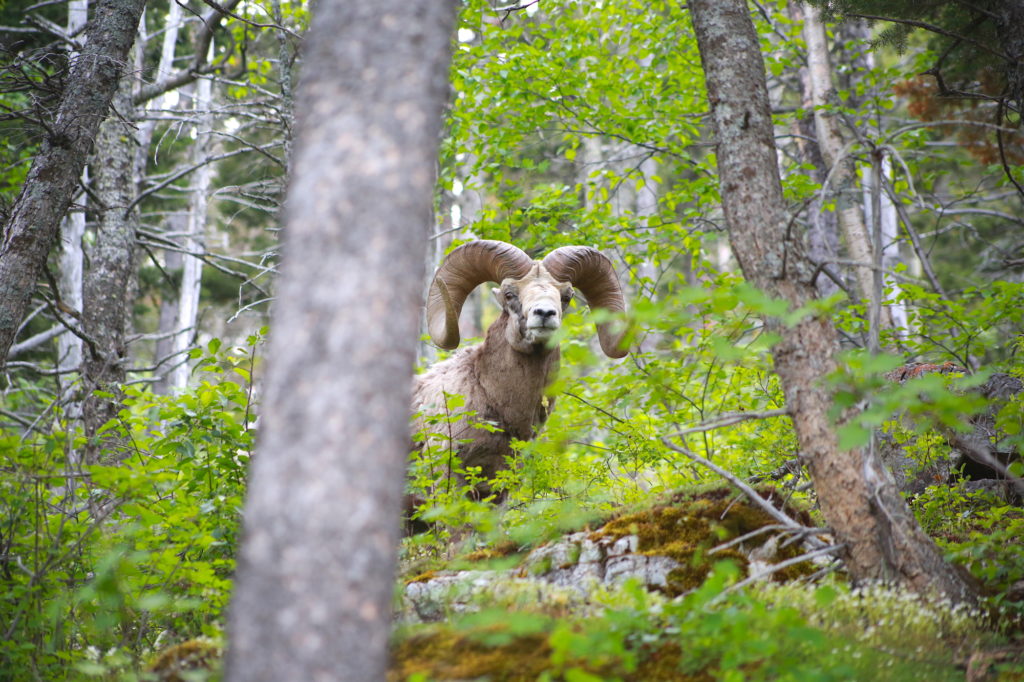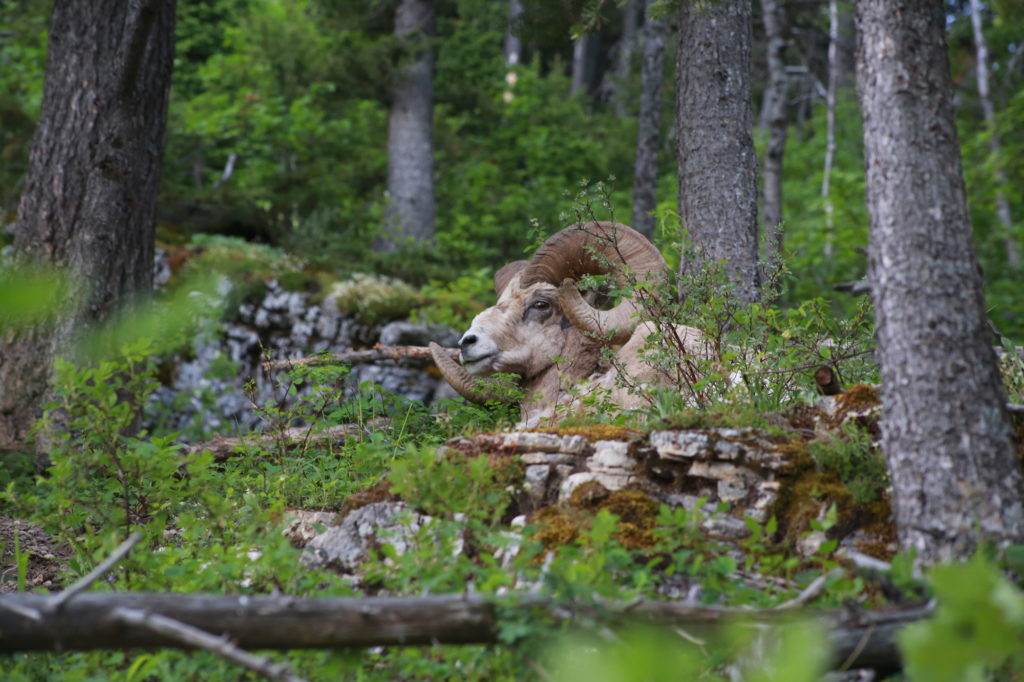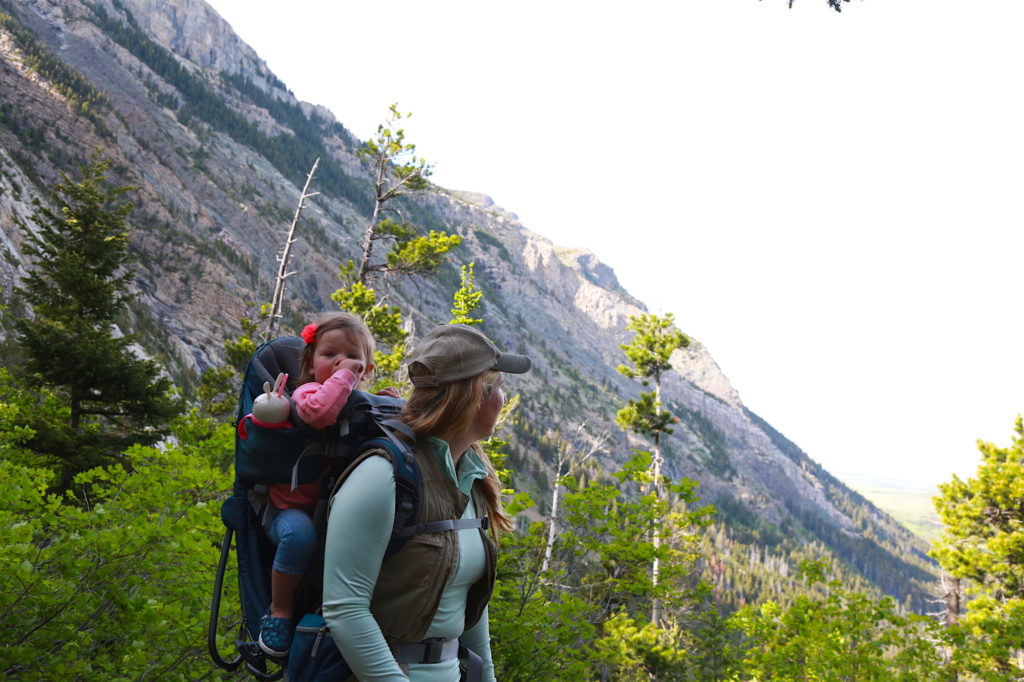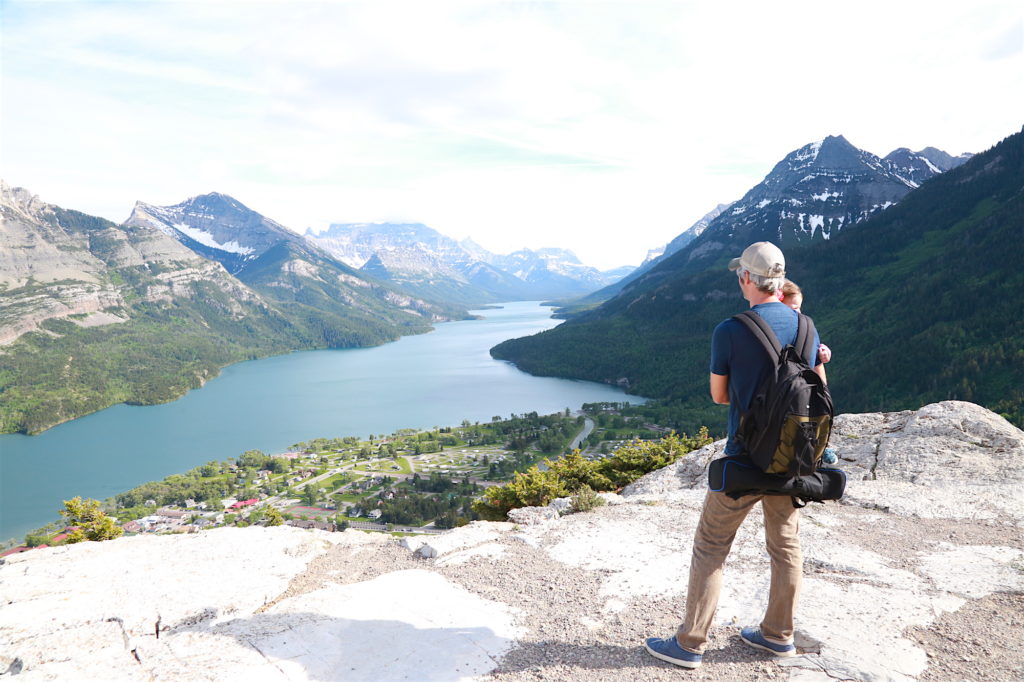 The view from the top was jaw dropping, silence inducing and truly one of those awe inspiring moments. The colorful little buildings below looked like sprinkles on a cake, the lake looked like smooth frosting, and the mountains and views went on for miles. (I couldn't figure out how to make the dessert metaphor continue…)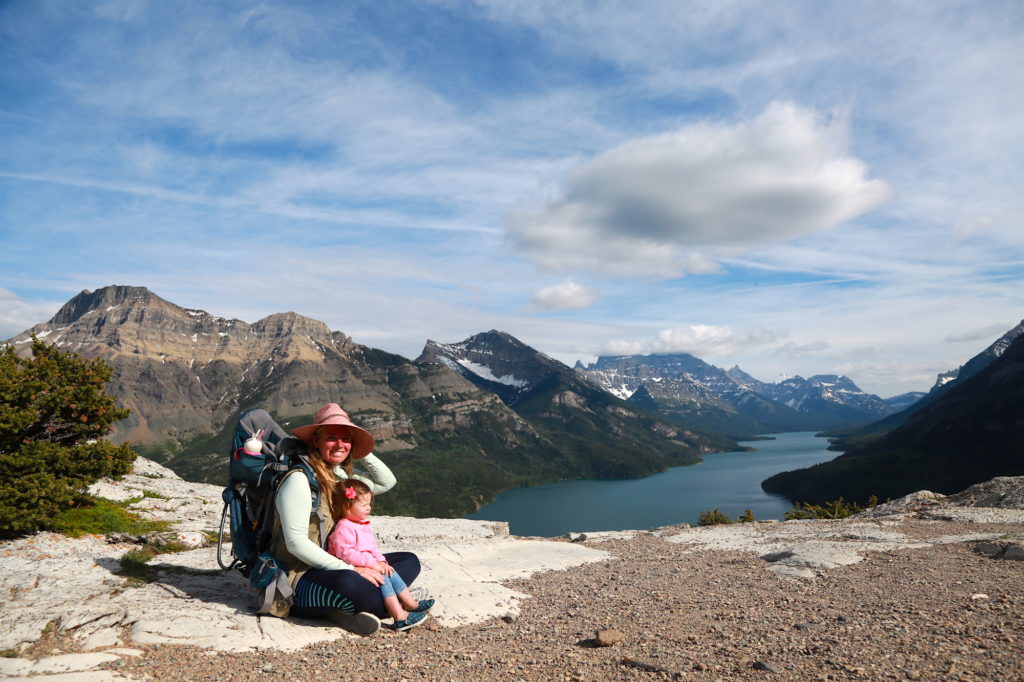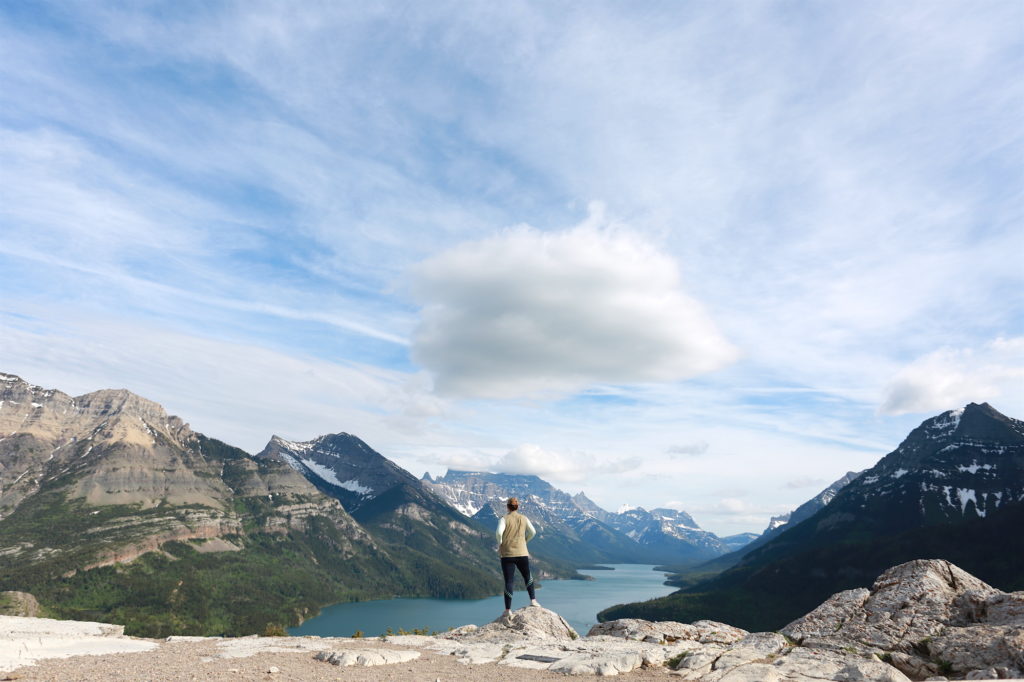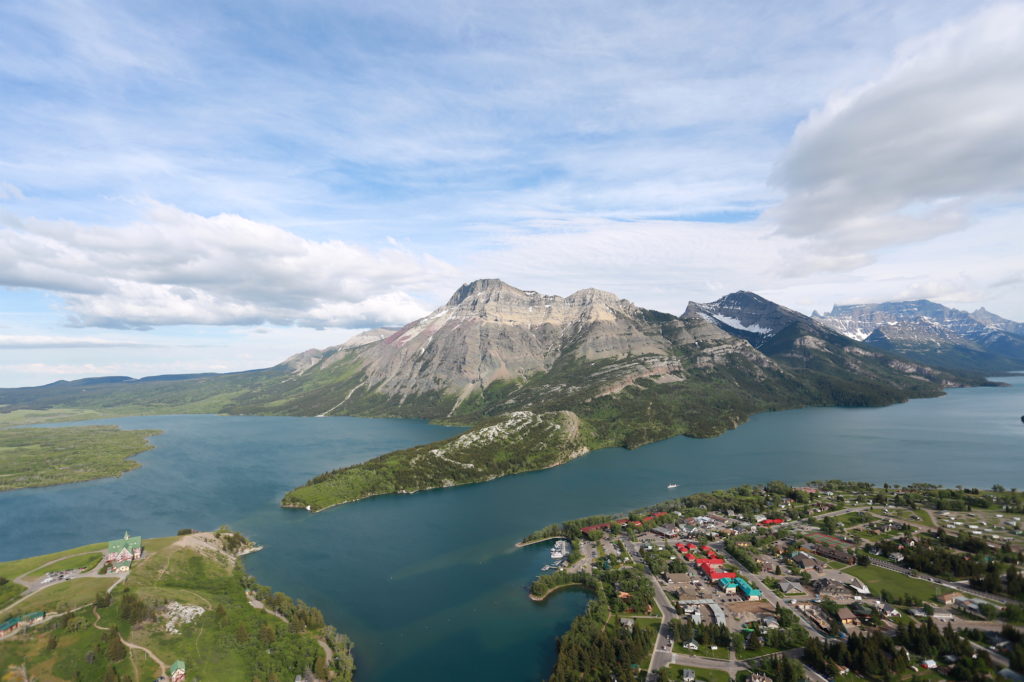 I mean… seriously. Have you ever seen something so beautiful?! We were in love at first sight.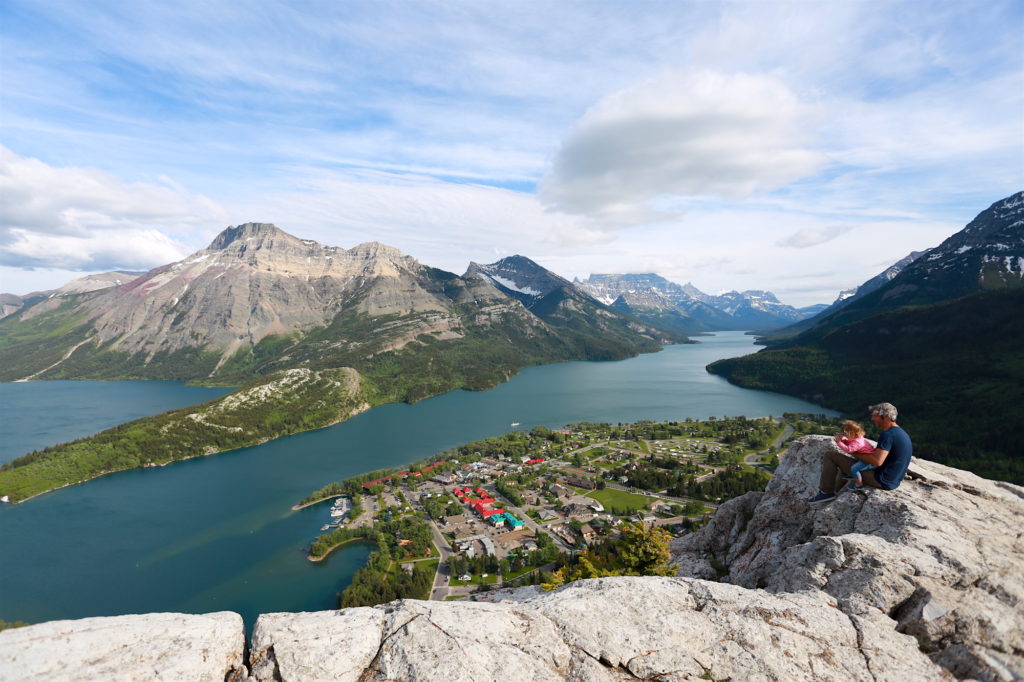 We retraced our tracks down the mountain and back to our hotel to shower and get ready for dinner. The following days agenda: waterfall hike, kayak or paddle board trip and a dip in the lake. Day five of our road trip was one for the memory books. Stay tuned!