Twin Falls Maui: Exploring the Road to Hana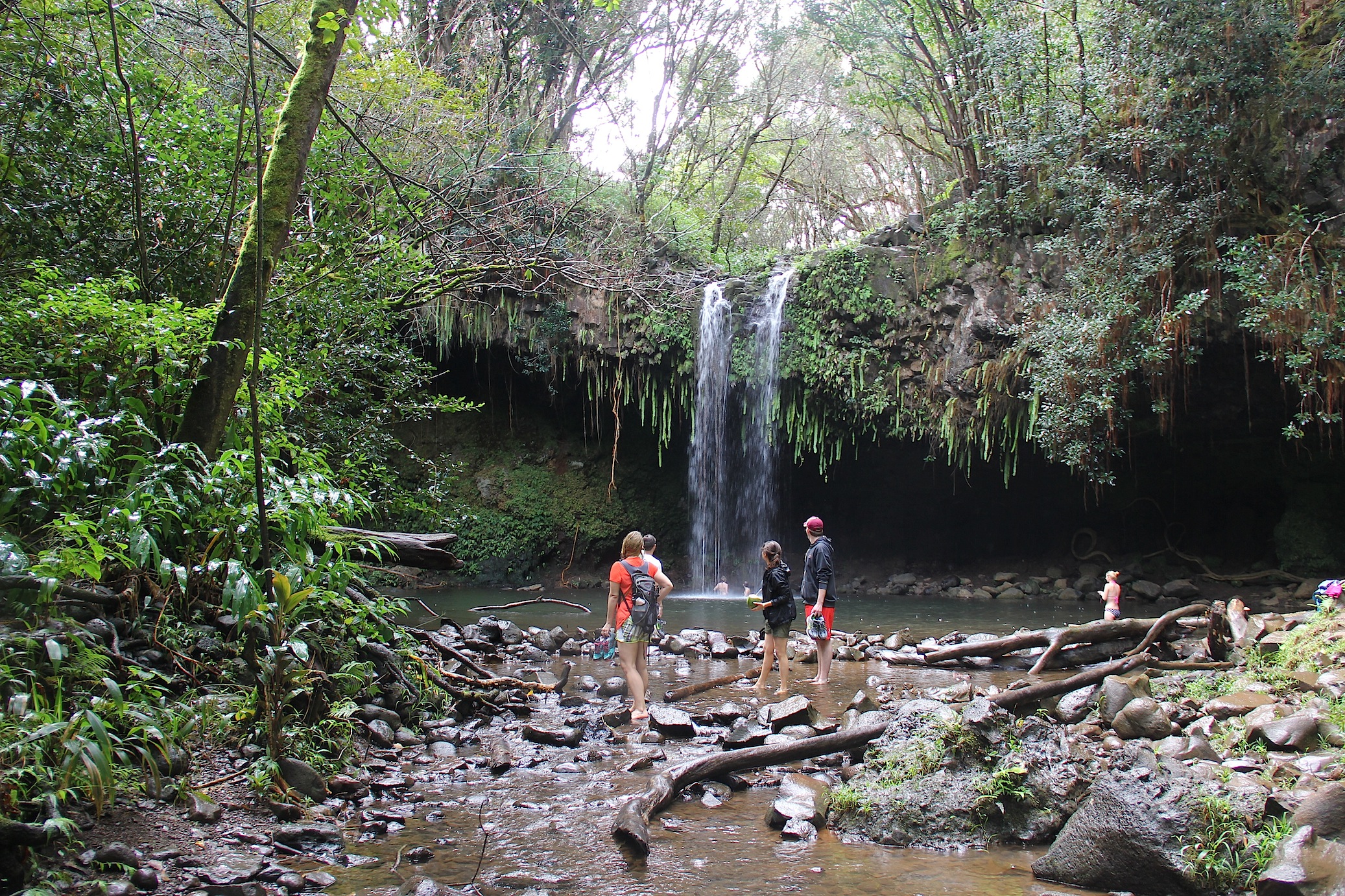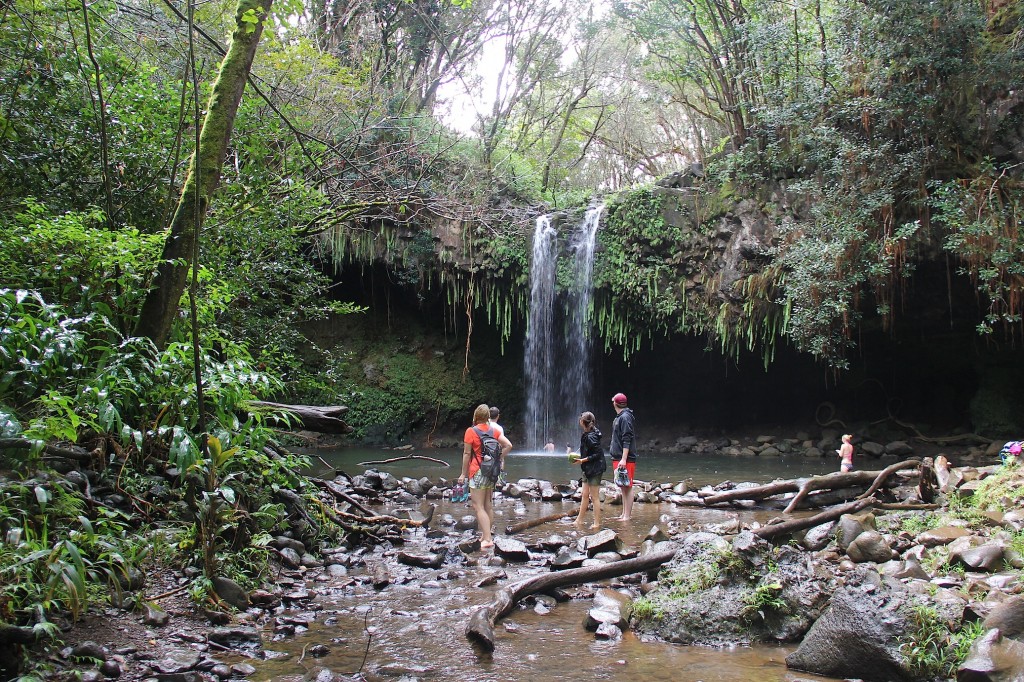 I love road trips. Which, for someone who gets super car sick, this is a weird thing. But make me the driver or let me sit shotgun and I'm good to go.
GPS APP Tour the Road to Hana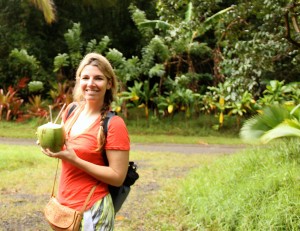 When we decided that we were going to drive the Road to Hana on our recent Maui trip, I researched a few different sites to find all the hidden secrets and must do stops. Then when we arrived in Maui, another guest recommended the GyPSy Guide, a GPS powered iPhone App guide for the Road to Hana, that actually told us short facts and stories about the island as we were driving, plus told us when to pull off and see some of the sights. This was great… and well, not so great. As with anything, when you have a guide (we named him Bruce) you sometimes feel restricted to do all the things on a traditional tour. Even though we knew we didn't have to listen to Bruce, we felt like we didn't want to disappoint him or not take his advice. (Yes, we got strangely attached to Bruce throughout the day- but listening to anything for 12 solid hours might do that to a person!)
Going Against Bruce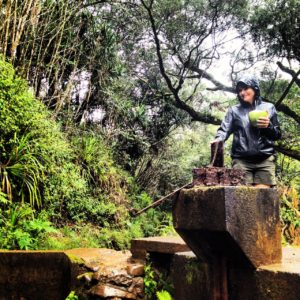 As with any long road trip (The Great Ocean Road and Highway 1 to Big Sur both come to mind), you start off the day bright-eyed and energetic. After an hour driving from our hotel to the start of Hana Highway, we were ready to get out of the car and explore. Even though Bruce didn't say that Twin Falls was a must do, we still parked the car and set out for an adventure. (Very detailed directions and tips for Twin Falls on the Road to Hana)
We parked the car, took all of our valuables, and started walking on the trail. Within seconds it started a more-than-sprinkle rain shower that was more hilarious than anything else. Then we came to a fork in the road and decided to keep going straight. Because of the rain, there were no footprints or signs or anything marking the right path so we just picked one.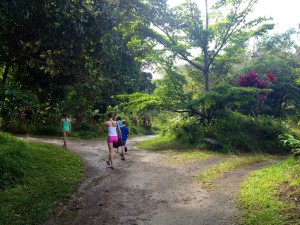 Well, about ten minutes into the walk, which seemed like 30, and a narrowing path and high water in the creek, we decided that this probably wasn't the way to the waterfall. So, we turned around and headed back to the fork. Noticing this time that one of the other directions looked more like a driveway, we decided to take the last available path.
Adventures in Maui
Walking up to the waterfall, I once again was hit with that "I'm an Adventurer" feeling that I get every time I travel. I even obnoxiously said- out loud- THIS IS WHY I LOVE TRAVEL. I'm such a geek.
The waterfall wasn't too heavy, but it was isolated and felt like we were the only people in the world who had discovered it. (You know how I love those types of places) The water wasn't cold and wasn't really warm, either. It was just pleasant. We all took off our shoes to get a closer view, allowing our feet to feel the water glide over them and get more connected to Maui. It was peaceful. It was our first big moment with Maui… and I could tell I was falling in love.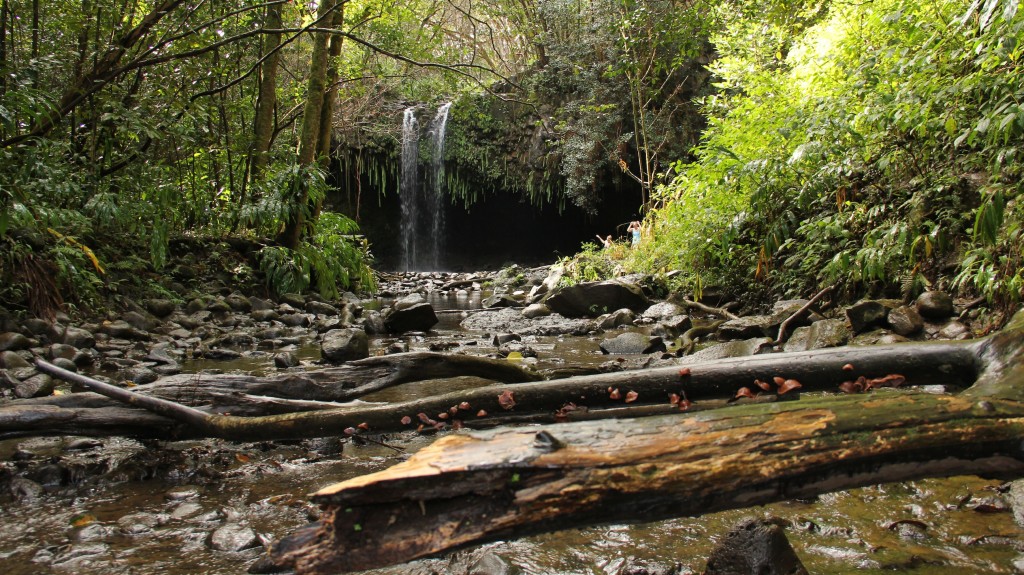 Have you been to Maui? Did you drive the Road to Hana? Please tell me about your adventures!