Weekend Trip to South Lake Tahoe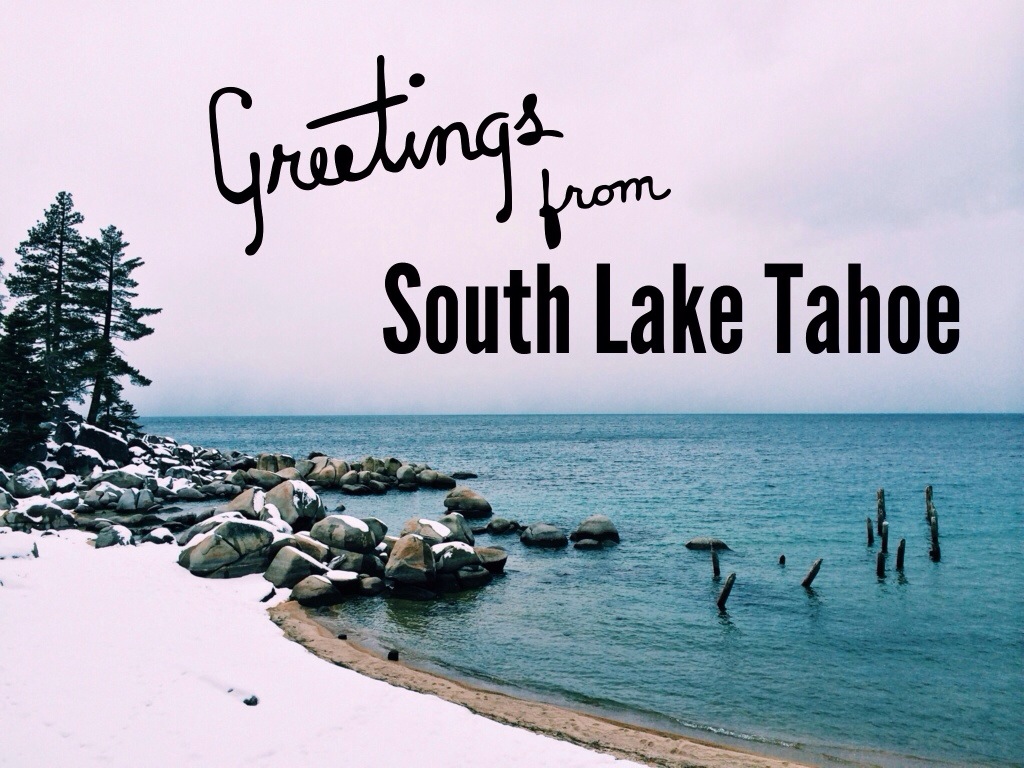 "The water is clearer than the air, and the air is the air that angels breathe." – Mark Twain
Weekend Getaway to Lake Tahoe
As early as 1870, Lake Tahoe was known as a resort destination. By 1920, the area was gaining steam as a popular winter ski destination, and a regular yearly getaway for every vacationer in California. After living in LA for nearly 8 years, Lake Tahoe was one of those destinations that Bob and I had always wanted to visit yet somehow we never made it there.
That all changed this year when our friend and fellow travel lover, Spencer, convinced us to join him and a few other travel friends (Trish and Nate) for a weekend getaway to South Lake Tahoe. We rented a cabin, bought chains for our tires, found a dog friendly boarding spot on the lake and packed all our winter gear up for 4 days up north. We were so excited. Ski slopes, here we come!
Unfortunately, the weather had it's own plans. That first weekend in February turned out to be the biggest snow storm of the season- with 70mph winds causing all the slopes to be closed. With our ski plans up in the air, we still found adventures around the lake, treated Trish to her first ever Taco Bell experience (what?!), and watched hours of Olympic coverage on TV while the boys played endless games of pool. The overall theme for the weekend was "creating adventures for yourself" even when you can't experience the adventures you originally planned.
Such a great weekend away that the gang is all planning another trip together to Cabo this summer!
Here are a few photos from our trip: