All Hotels Are Not Equal.
It hasn't been that long since Bob and I last stayed in a hostel and it's not that we are above that now, but we are getting to the point where we want and need more out of our hotel.  With as much traveling as we do, I've started to pay more and more attention to what our hotel not only looks like but what ammenties come with the room price. Is breakfast included, free WiFi, can we bring the dogs, are the beds super comfy, the shower height (Bob is 6'1), noise levels, a good bar,… and so on.
When we were in Palm Springs I noticed that each hotel had a completely different vibe from the next and since you spend so much time at your hotel- whether by the pool or the bar- I think it's worth checking out the different styles to find the perfect hotel for your vacation.
 Here are 3 awesome hotels for partiers, luxury seekers and design lovers:
ACE HOTEL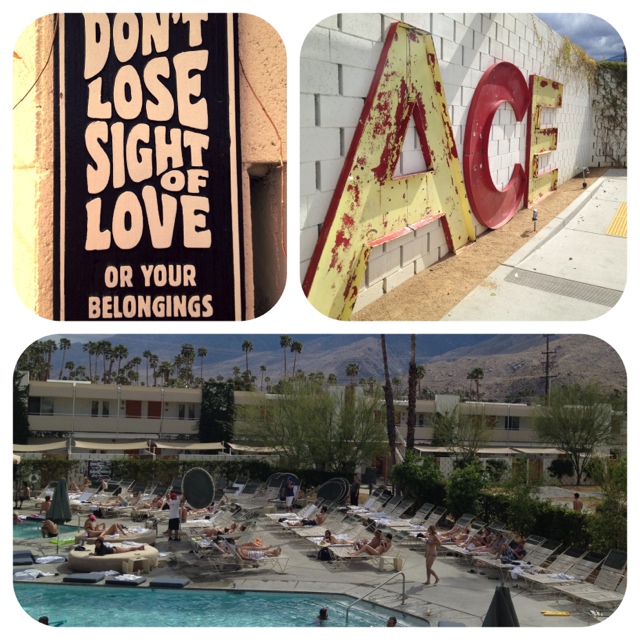 Ace Hotel is pretty popular with young, party happy twenty somethings that want to bring their cute little pup to the desert all while drinking a cold beer and playing pool volleyball. There is a sweet BBQ grilling out all day by the pool and the place has a dog park. Seriously- this place loves dogs, which makes me love them. There were even water bowls and refilling stations set up around the pool so your four-legged friend doesn't overheat in the desert sun! Check out their site and Twitter for daily deals- this place is super budget friendly but it doesn't feel budget at all.
Parker Palm Springs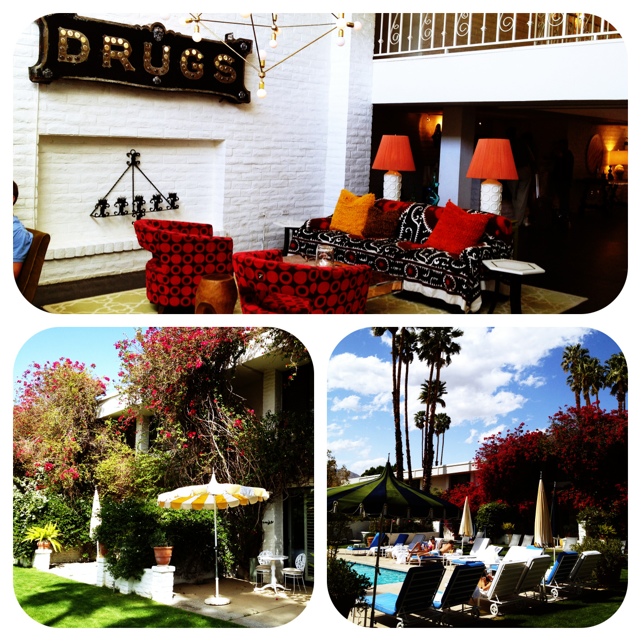 Parker Palm Springs is nothing short of luxury at its finest. The guest rooms feel more like private villas and the small number of guests by the pool makes you feel like a A-Lister who rented out the entire place for themselves. The grounds are beautiful, well maintained and as you walk through the garden oasis, you are left intoxicated with honeysuckle and birds singing. This place is a the perfect amount of hip/trendy/now with fabulous details, quirky design and all out luxury. This is a place to spoil yourself- so upgrade your room, get a massage and have a drink at the cool bar. You are worth it.
The Saguaro Palm Springs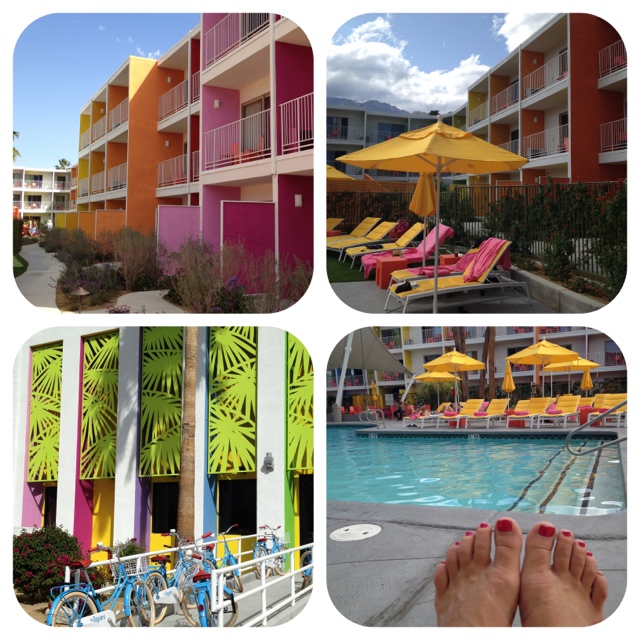 The Saguaro made the blog rounds with its super cute and fun remodel earlier this year. And fun it is. The rainbow rooms and bright-colored lounge chairs, towels, drink umbrellas and bikes, all make it very hard not to be happy while you stay here. No matter how you enjoy the property- lounging by the pool or taking one of the bikes around Palm Springs, this place is there for you to enjoy. And while this place used to be a standard Holiday Inn, the physical upgrades haven't inflated the prices. Reasonable rates all year-long.
Which one is calling you for a desert getaway? I am thinking of having my bachelorette party in Palm Springs and am seriously considering the Parker Palm Springs as my must stay place. Rest, serenity and glamour. Can't wait!