Tips for the Perfect Outdoor Movie Night at Cinespia in LA
August 19, 2014
by Jade Broadus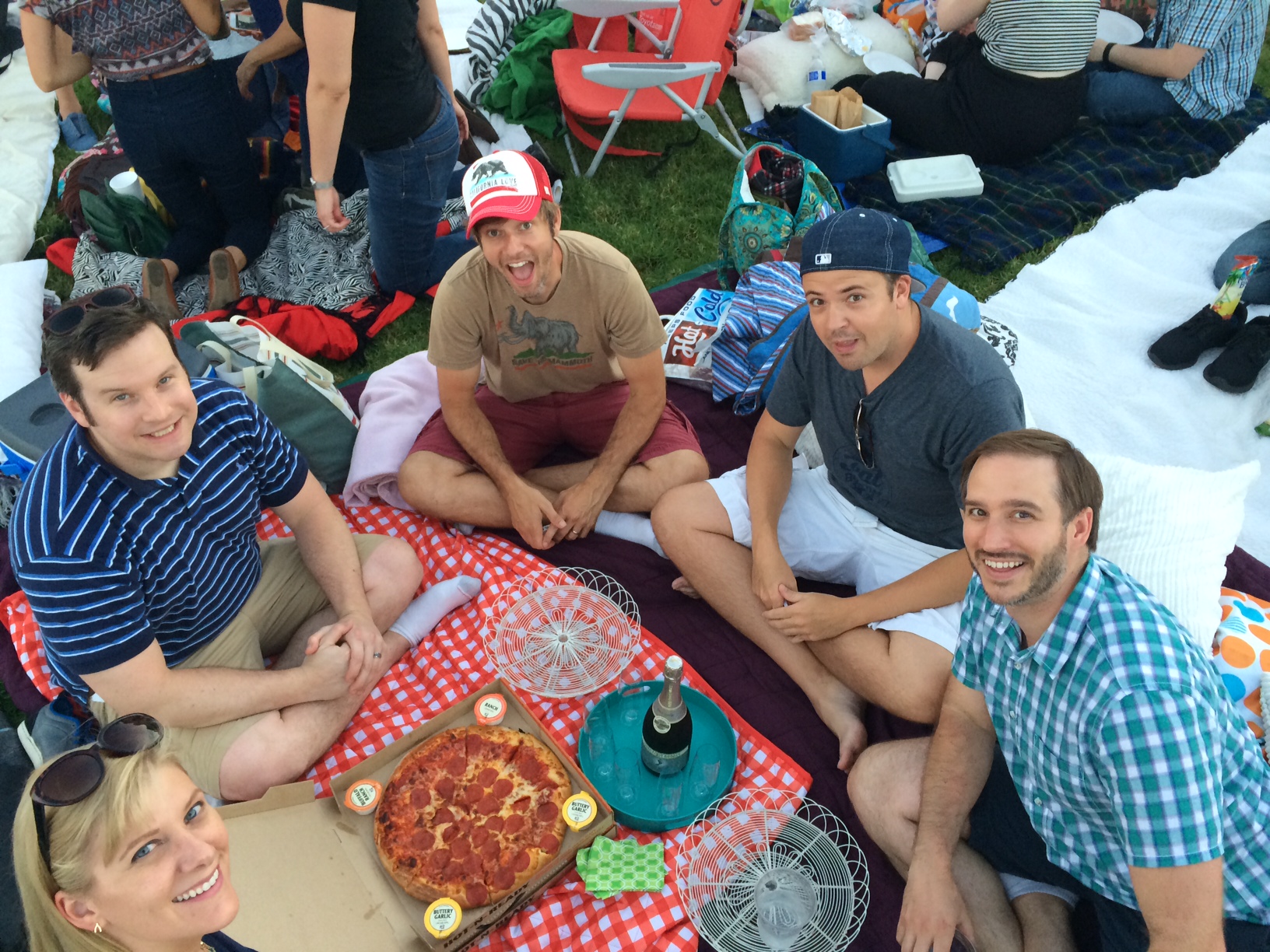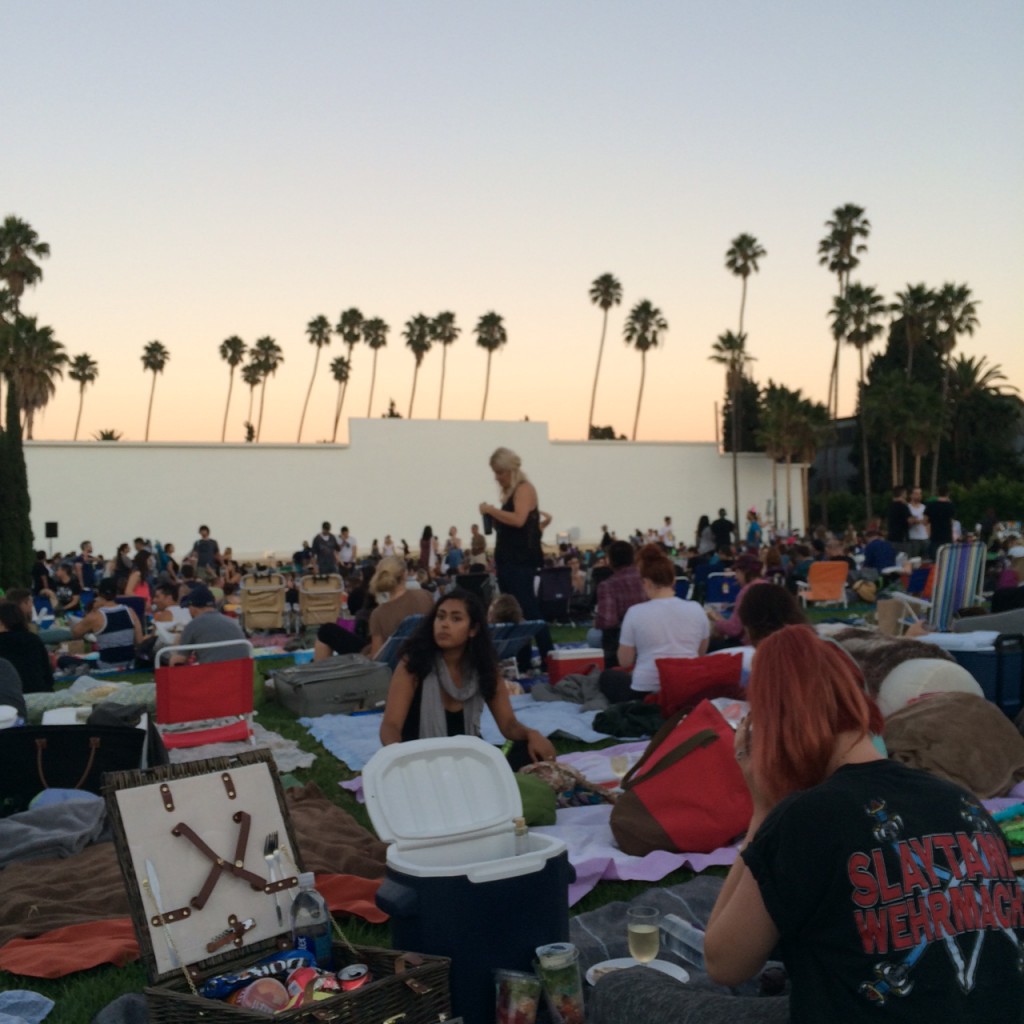 Tips for the perfect movie night in Cinespia:
One of my favorite Los Angeles summer events is the weekly movie nights at Hollywood Forever Cemetery. With your closest friends, wine, food and tons of blankets, it's truly a LA night to remember. Here are a few tips that will make your movie night extra special.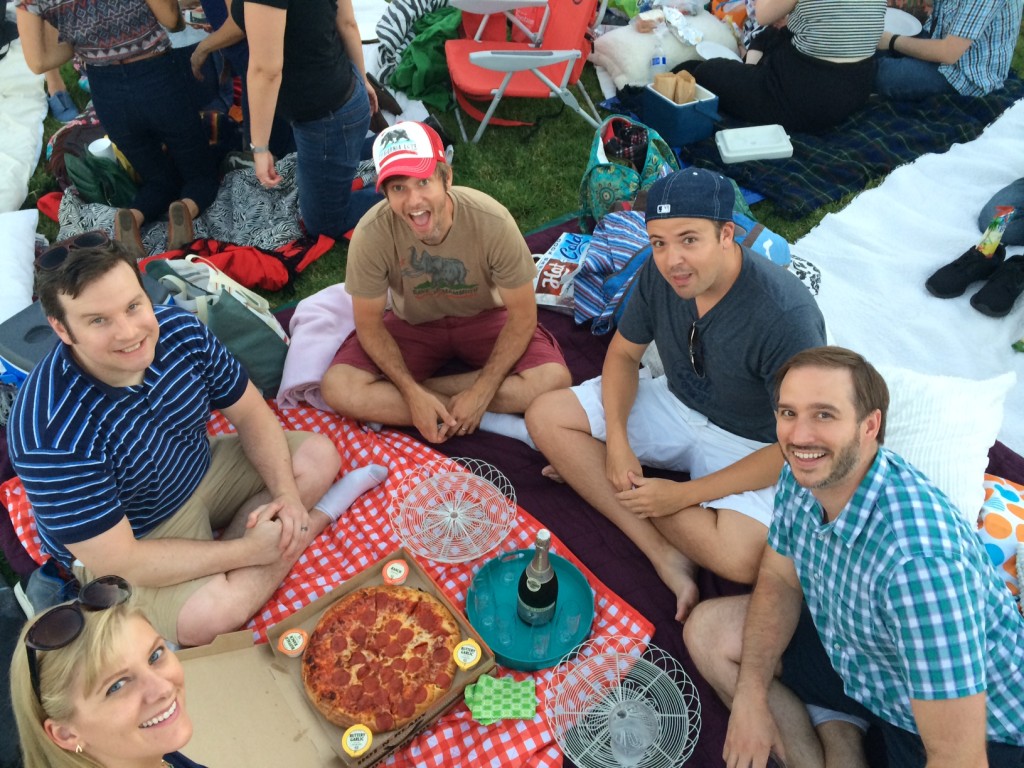 – First of all, buy your tickets in advance. Years ago when we first started going to the Cinespia movies, we could just show up and buy tickets at the door. But now that Thrillist and Buzzfeed have written about the event, the movies sell out weeks in advance.
– plan out your menu. Depending on the movie, select a theme and coordinate all the food and beverages around that theme.
– bring plenty to drink. Champagne, sangria, wine, or beer, it doesn't matter what you love to drink, just bring plenty of it. Oh, and don't forget the non-alcoholic drinks too. We think one big bottle of water each is good.
– pack lots of blankets and pillows. Bring a tarp (you can get one from HomeDepot for under $10) and then a few blankets to lay on top and for crawling under when the sun goes down. Even if it's 100 degrees during the day, the second the sun goes down the cemetery gets super cold.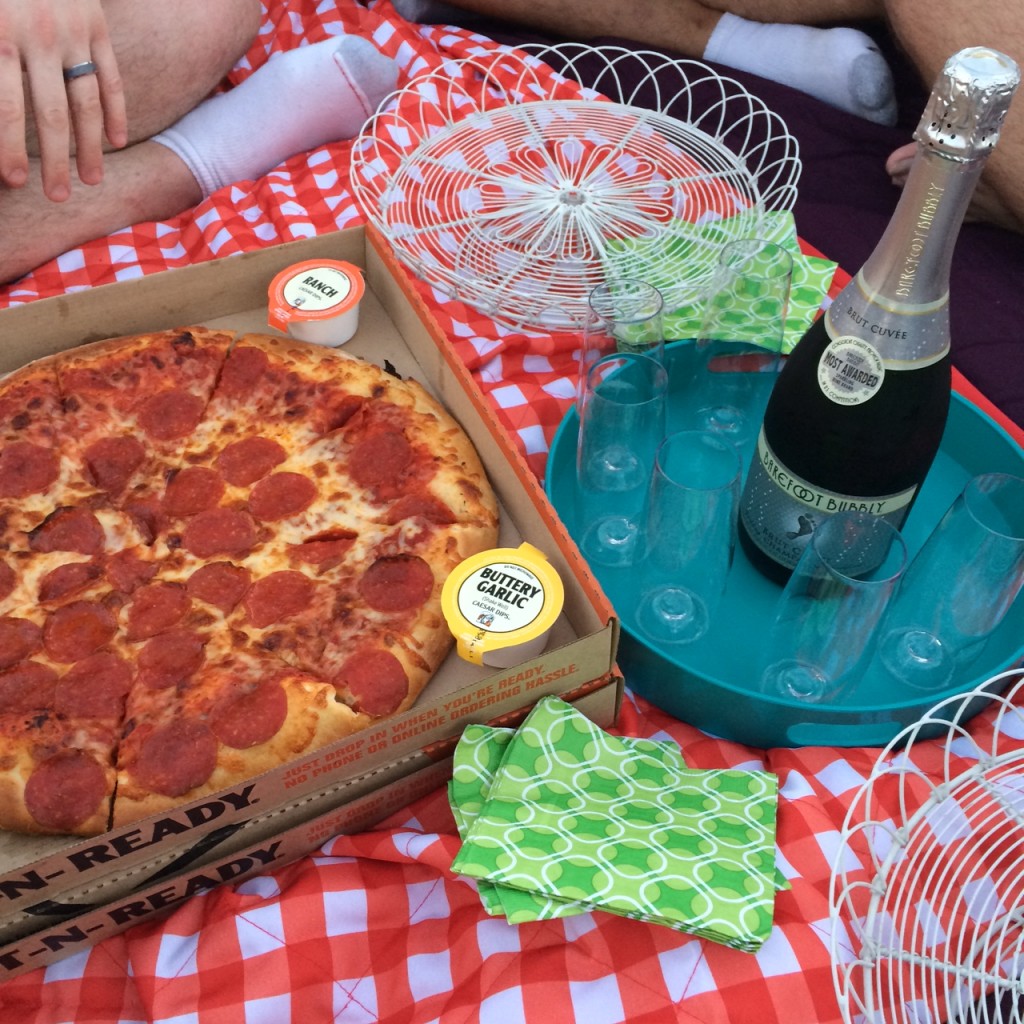 – bring your camera (or your iPhone). take lots and lots of pictures. The rows of palm trees against the pink sky make for the best photos.
– arrive early for a good parking spot. UberX is great- we use it all the time- but don't count on a cheap fare after the movie gets out. We saw prices 3 times the normal rate on Saturday night.
– it's best for groups. While I think the movies could make a good date night, it's definitely more fun with more people. We love groups of 6 or 8.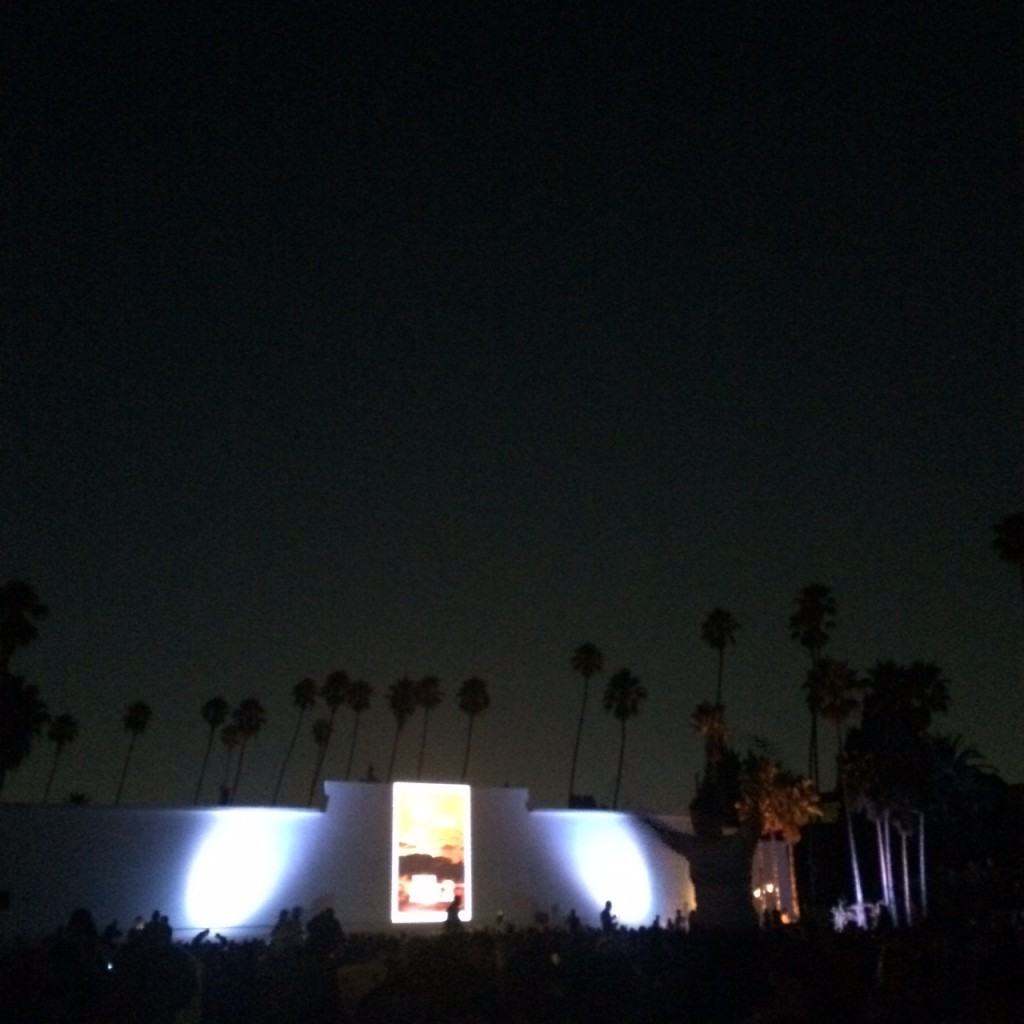 There are still a few weeks of summer and movies in the cemetery left- get out there and buy your tickets now!