The Outdoor Oasis of Ontario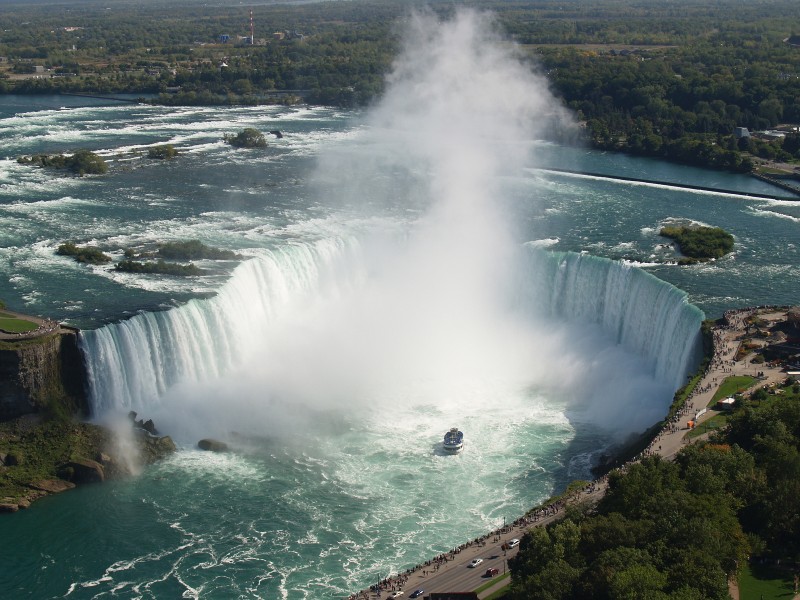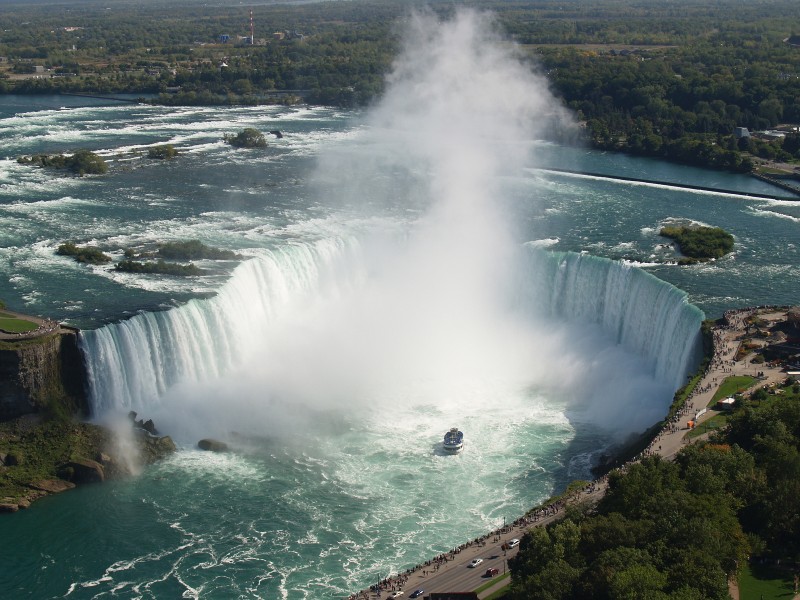 "You still need to come visit me in Toronto!" my good friend reminded me on a daily basis. It wasn't that I didn't want to go to my neighboring country; I just couldn't find the time to go for a week or so. Somewhere between work and school I managed to pop over to the province of Ontario for a quick visit.
And now I see why she was so desperate to get me there.
Ontario may be one of the most underrated places I've ever been to. It isn't just home to Toronto, but also Niagara Falls, Ottawa (Canada's capital), the Great Lakes, the best camping grounds and most beautiful hikes. Mother Nature created a gorgeous outdoor oasis that makes you truly appreciate the beauty of untouched nature. In Northern Ontario, there are some of the largest tracts of boreal forests in the world. Or in Eastern Ontario, you can find Algonquin Provincial Park, where you can do everything from backpacking to hunting and trapping.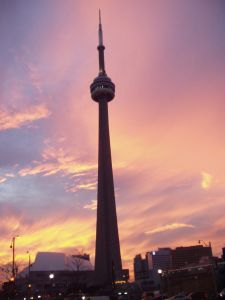 Ontario is a huge province with so much to see! It was such a tough choice deciding what to do and where to go. After some indecision, the main focus of my stay was the greater area of Toronto and Niagara Falls. But if you do go to Ontario, you should definitely walk away with these pictures:
5 Sensational Snapshots:
Wearing a yellow poncho next to Niagara Falls
On the top of the CN Tower
Overlooking the rugged shores of Georgian Bay in Rainbow Country
Aboriginal rock carvings in the forest northeast of Peterborough
Among the flowers in the Royal Botanical Gardens
My friend was really excited to take me to Toronto Island. Just a quick and cheap ferry ride away, Toronto Island is a mini glimpse of everything Ontario has to offer. We took a bike tour around the island using Sights on Bikes, where for $40 you can get the ferry ride, a two-hour island tour and chances to explore other distinctive sights like the Gibraltar Lighthouse. This is something you should definitely visit now.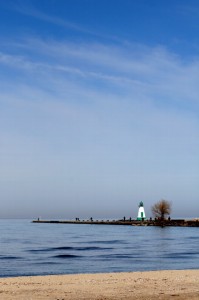 Toronto also has a huge nightlife located in the aptly named Entertainment District. In this district you can find everything from nightclubs to pubs to music venues. There is no reason to spend too much money on Toronto's nightlife. If you do a little bit of research, you can certainly find some great deals for cheap beer and drinks or even free local music! My friend and I accidentally crashed an art gallery opening in Parkdale on a Saturday afternoon…we were greeted with free wine, cheese and fruit – oh, and a great exhibition!
But there is one thing you absolutely cannot miss. Niagara Falls. Even though it isn't one of the Seven Wonders of the World, they should definitely make an exception. It's huge and absolutely gorgeous! And only two hours away so there's no excuse to not go. One thing I recommend also seeing is the Wine Country, which is in the area just outside the falls. You can even do a bike tour in between the wineries! If you don't want to rent a car or have anyone to drive you, there are day trips available to Niagara Falls from around $140.
And the best part is there is still so much more to see!! Well, I guess I'll definitely have to make it back.
Have you ever been to Ontario? Do you have any other great places to go?
This is a Sponsored post.  The information and story included have been posted here on Vagabond3 as part of  a post partnership program and the links included in the post are sponsored links.
About the Author: Cassie Jasso- Cassie is an eager American traveler/ writer with a passion for understanding new cultures. She loves not taking the beaten path and sharing her experiences with others!