Tattoos, Table Games, & Tomorrows: Puerto Vallarta Day 7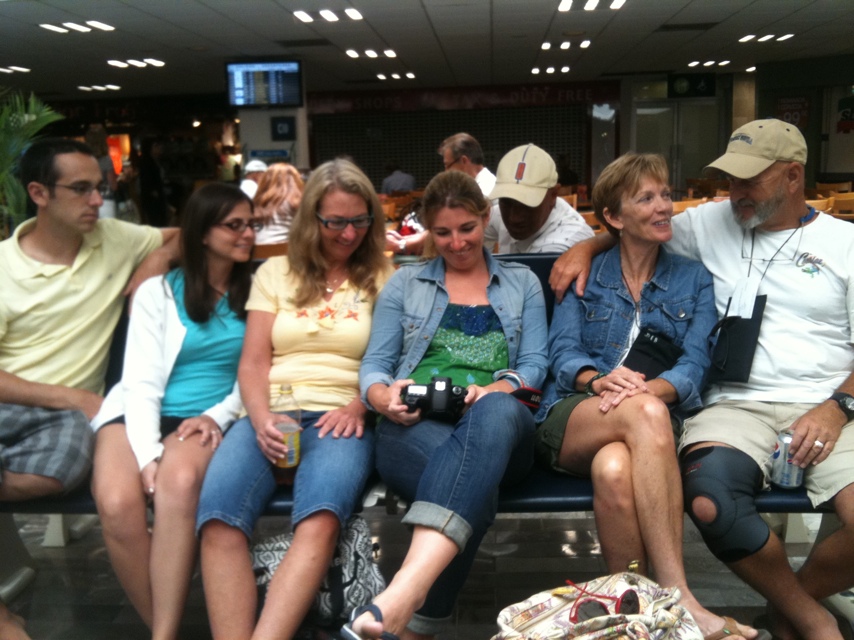 The last day of our All-Inclusive vacation and Jade went on a huge stand-up paddleboarding trip. For being scared to stay out too long a few days ago, Jade really did a great job overcoming her fear and charging out into the ocean.
Meanwhile, I wiped out on some rocks and got what JD called a Costa Rican tattoo on my arm.
To recoup from my fall, we played some bananagrams (which is the best travel game, if not the best game) and kicked back some Piña Colatas. Stefan learned that the Palladium's drinks are even better when you ask them to add a rum floater.
For the big finale, The Palladium threw a beach BBQ, and with all the ribs and steak we could eat, there was no way we could turn it down. It was a nice end to a great week.
The next morning was hectic. Jade and I managed a last walk on the beach (by way of the zoo) and then it was all go go go to the airport. I have to admit that loosing the silver bracelet was a shock. They don't even let you keep it as a memory. I hope we make it back some day, if not to The Palladium then to another all-inclusive resort, there something awesome about endless free steak and cervezas.