Sunsets over Guana River, Florida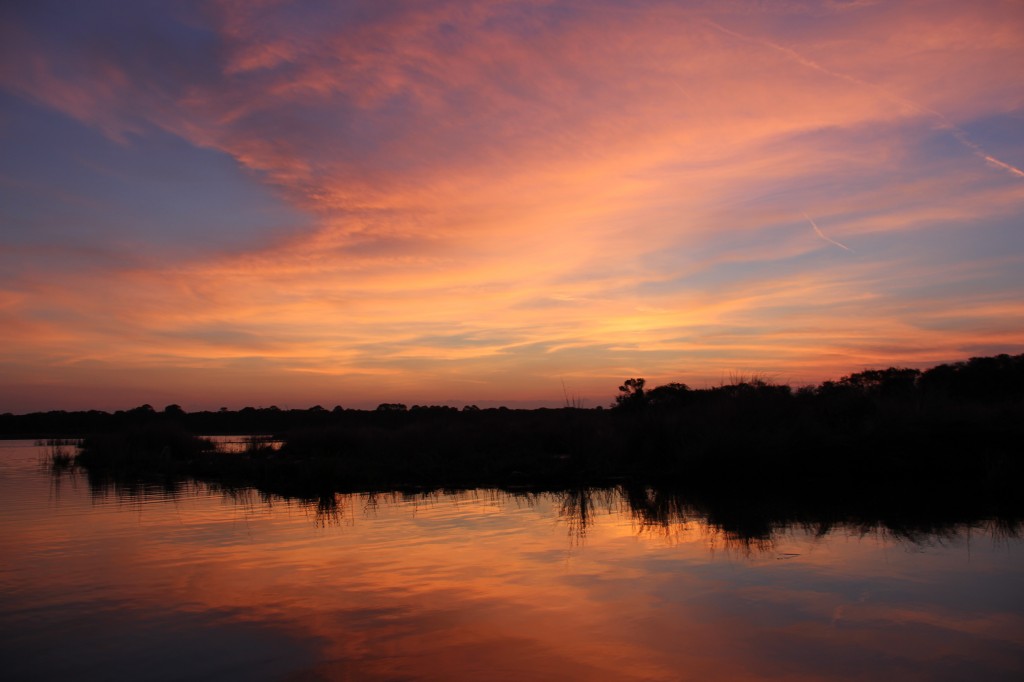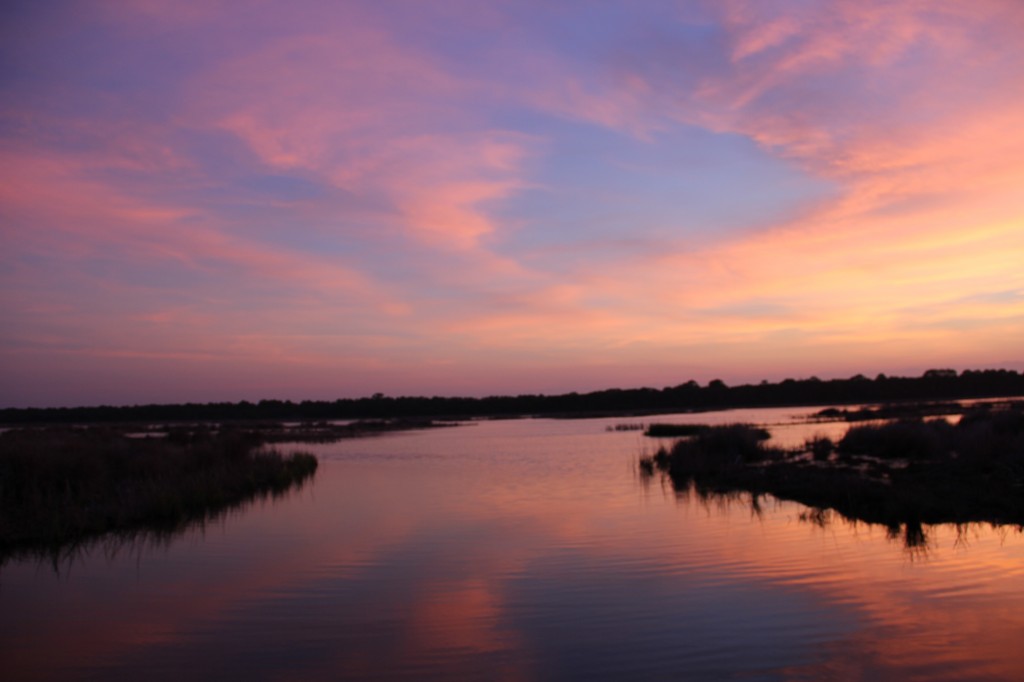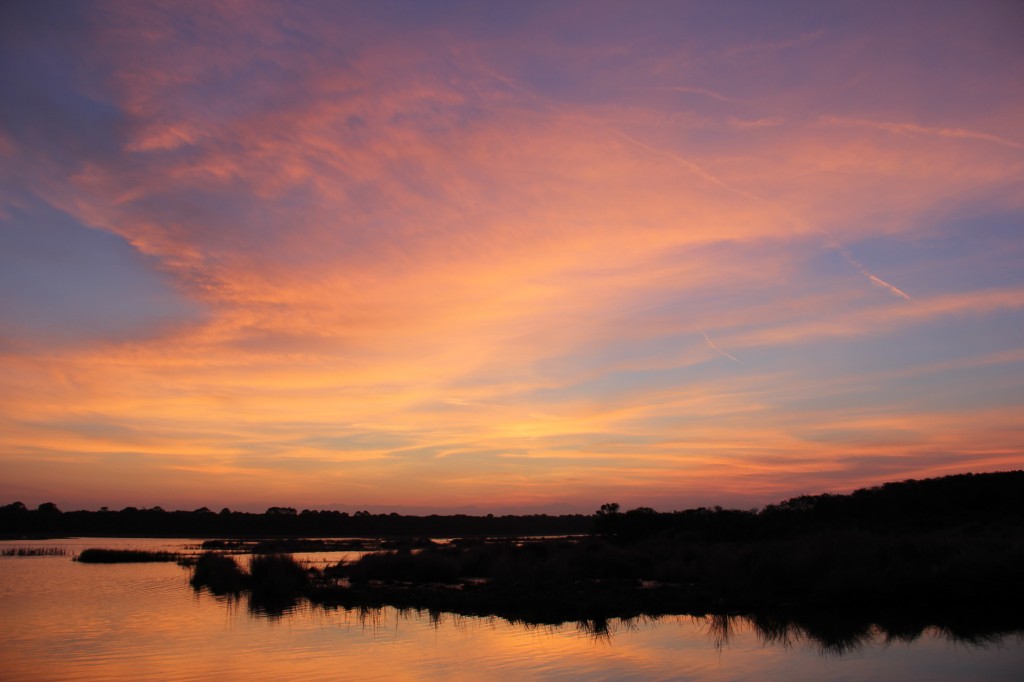 Driving to St. Augustine from Jacksonville Beach one night, I pulled off A1A into an area called Guana River.  The sun had just set creating gold illuminated rays through the darken blue sky.  As we watched the sky get darker, the colors starting fading into soft pinks and purples and it cast a beautiful reflection on the water. It was such a fantastic cap to my wonderful trip to St. Augustine.
Once a Florida State Park, Guana is now a National Estuarine Research Reserve.  The area is home to several endangered animals including the Right Whale, manatees and the Anastasia Island beach mouse.  The marshland and ocean are also home to sea turtles, alligators, snakes, river otters and, on occasion, you can also spot a Florida Panther or a bald eagle. During the day the area is filled with hikers and kayaks and is perfect for a half day excursion.