Sunset Sunday: Oak Glen, Ca Apple Orchard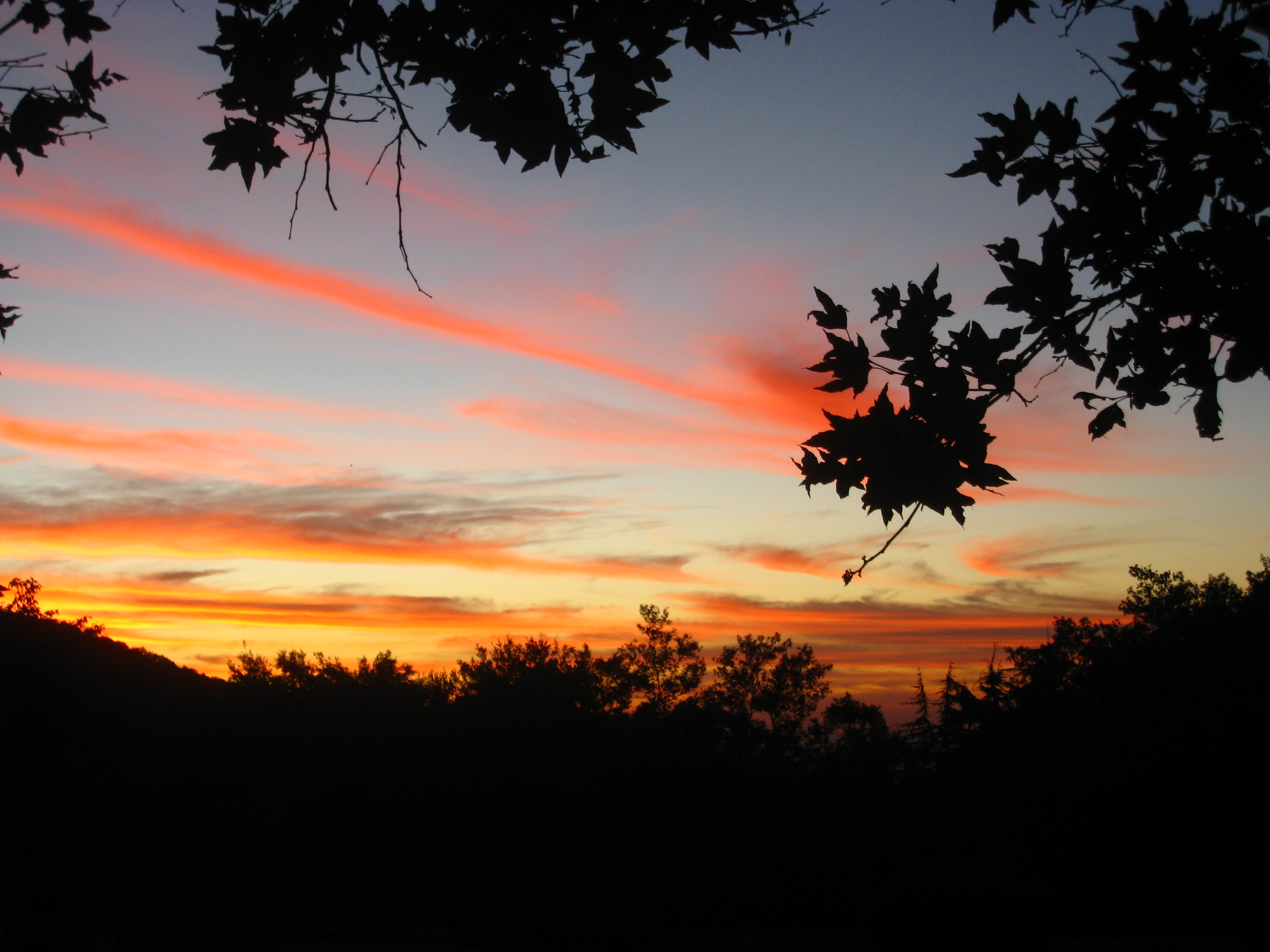 Just outside of Los Angeles is the Apple Orchard filled town of Oak Glen.  We spent the whole day here sampling different apple products, strolling through orchards, and, more importantly, discovering the beauty of the apple burrito.  For a full look at our day, check out  Fun with Apples: A Day in Oak Glen.
After a long day of exploring, we sat down with a apple crumb pie and look out over valley below as the sun set.  We had no idea how beautiful this view could be.