Life Update & Love for Starwood Preferred Guest Services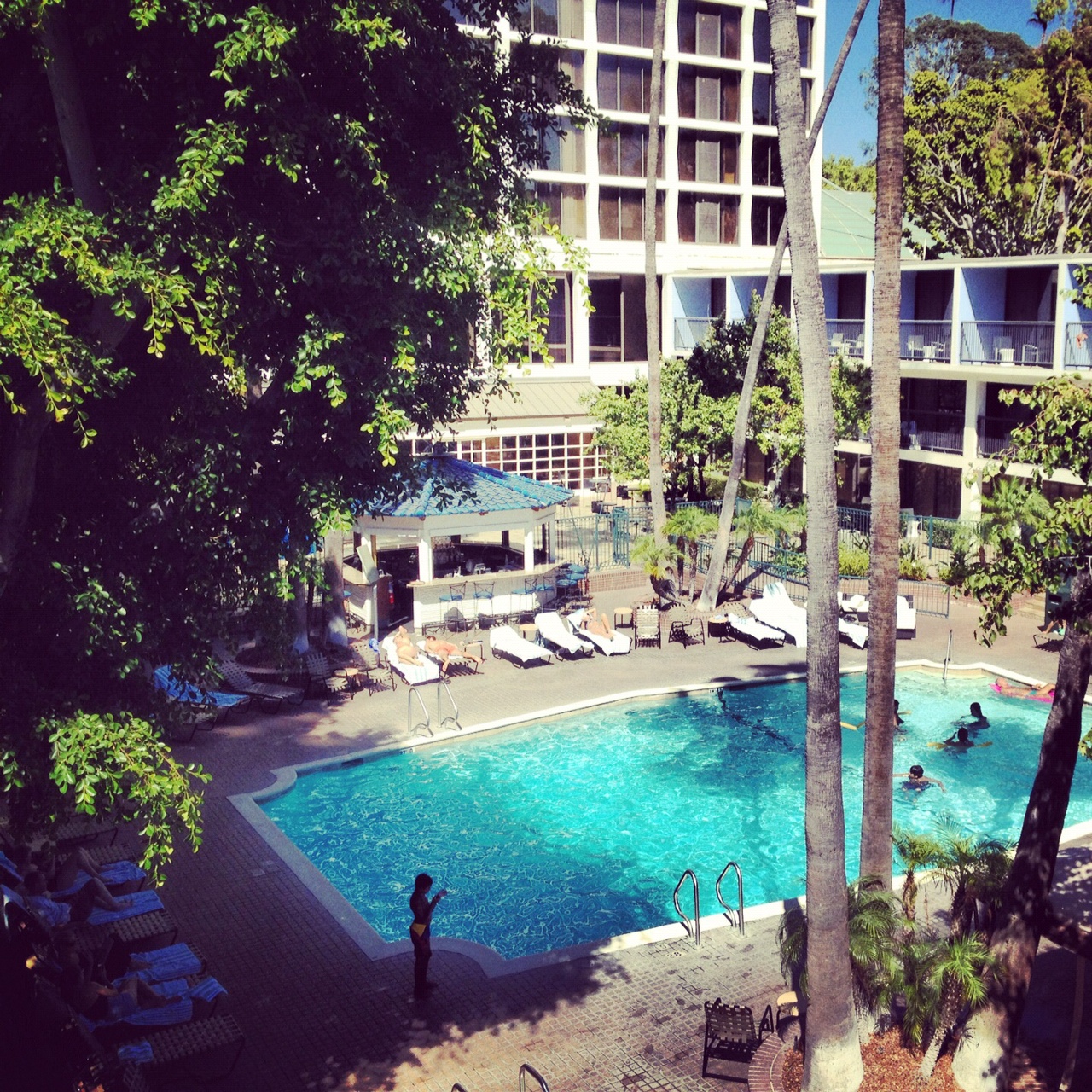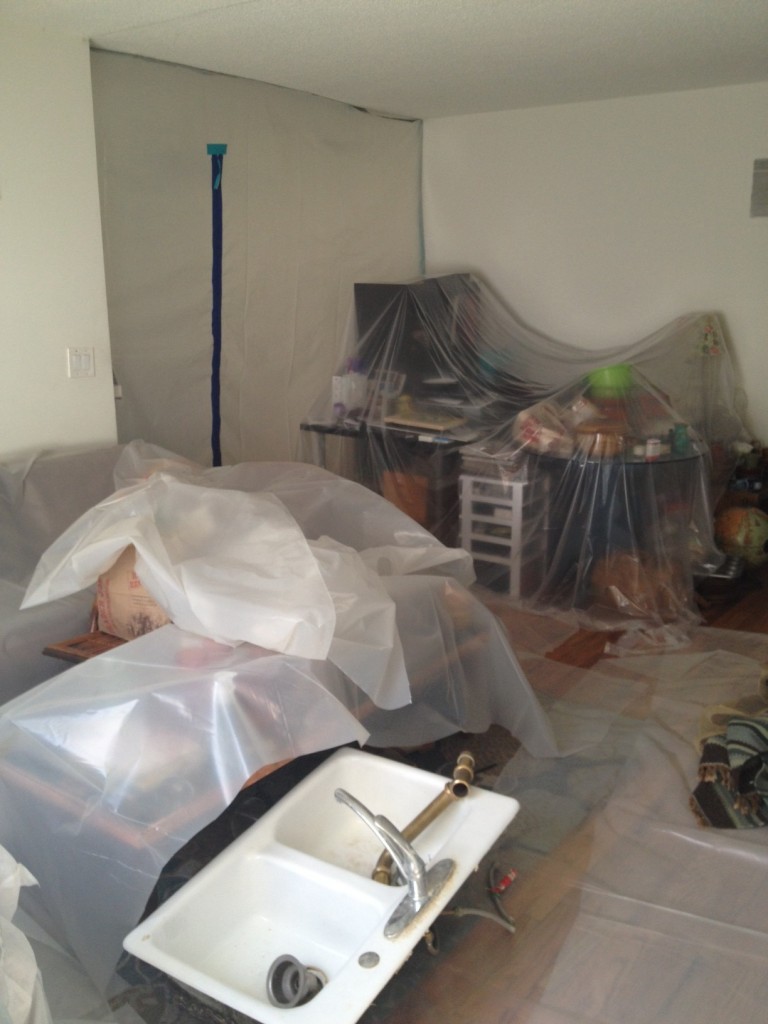 Last week, Bob and I were unexpectedly evacuated from our apartment because of a severe mold problem. They removed the entire kitchen (walls, cabinets, flooring) and sectioned off what used to be our dining room and kitchen from the rest of our apartment. Men then proceeded to put on hazmat suits and masks and walk into the protected area to test for toxins in the air.  Guess what: Toxic chemicals were found and we aren't allowed back in until the issue has been resolved.
Needless to say, Bob and I have been living out of a different hotel room each night for the last seven days. Believe me, this is not the exciting travel experience you might think it could be.
The first night we stayed in an upscale boutique hotel on the Sunset Strip. I was excited because they upgraded us to a suite on the top floor. I won't name the hotel because it was awful- strip pole, weird mirrors and lighting, old square cheese under the TV and no batteries in the tv remote. Oh, and the bathroom smelled like mold. Could we not escape it?! The next place was a super scaled down economy hotel that offered a small kitchen. Since it was extremely last-minute, they only had smoking rooms available. (Why do smoking rooms still exist?!- Gross!)
Our next hotel was at a Starwood Preferred hotel. Thank the hotel gods, because this one is amazing.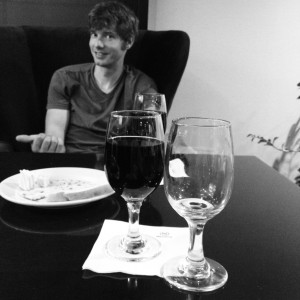 We checked into the Sheraton Universal and immediately felt like a valued and appreciated customer. When they put in our Starwood Preferred Guest number, they quickly upgraded our room, told us about a wine and cheese appetizer happening from 6-8pm and free breakfast in the lounge. Seriously, after the moldy bathroom and the smoking room, I felt like William and Kate checking into a hotel (sans naked picture fiasco!).
We enjoyed a beautiful pet friendly room (at no additional cost) with free wifi and treated ourselves to wine and cheese and the free breakfast. For once in this traumatic situation, we have actually enjoyed being out of our apartment. And it has me thinking, why aren't all hotels like this? Why charge for WiFi? Why charge a pet fee? Why not have a short happy hour to make guest feel important and special? The small price the hotel spends on the wine and cheese could not be that much considering what the guest get out of it and how the guest feels when they leave.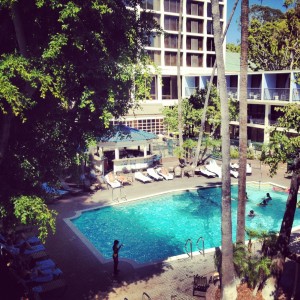 Before this experience I usually booked my hotels based on price and location. However, I'm now a changed person. After being treated so well and experiencing such exceptional service, I feel a loyalty building for Starwood properties. (Oh, and you don't have to pay to become a member.- bonus points.)
While this is NOT a sponsored post, I would encourage you to book your next hotel stay with them using your Starwood Preferred Guest number. (Sign up before going or sign up at booking) The hotel was priced similarly to other hotels in the area but the no pet fee and free wifi won me over. I didn't even know about the happy hour or free breakfast until we checked into the hotel.
Have you stayed with Starwood before? Have you ever dealt with a mold problem?