Southern Charm in Historic Franklin Tennessee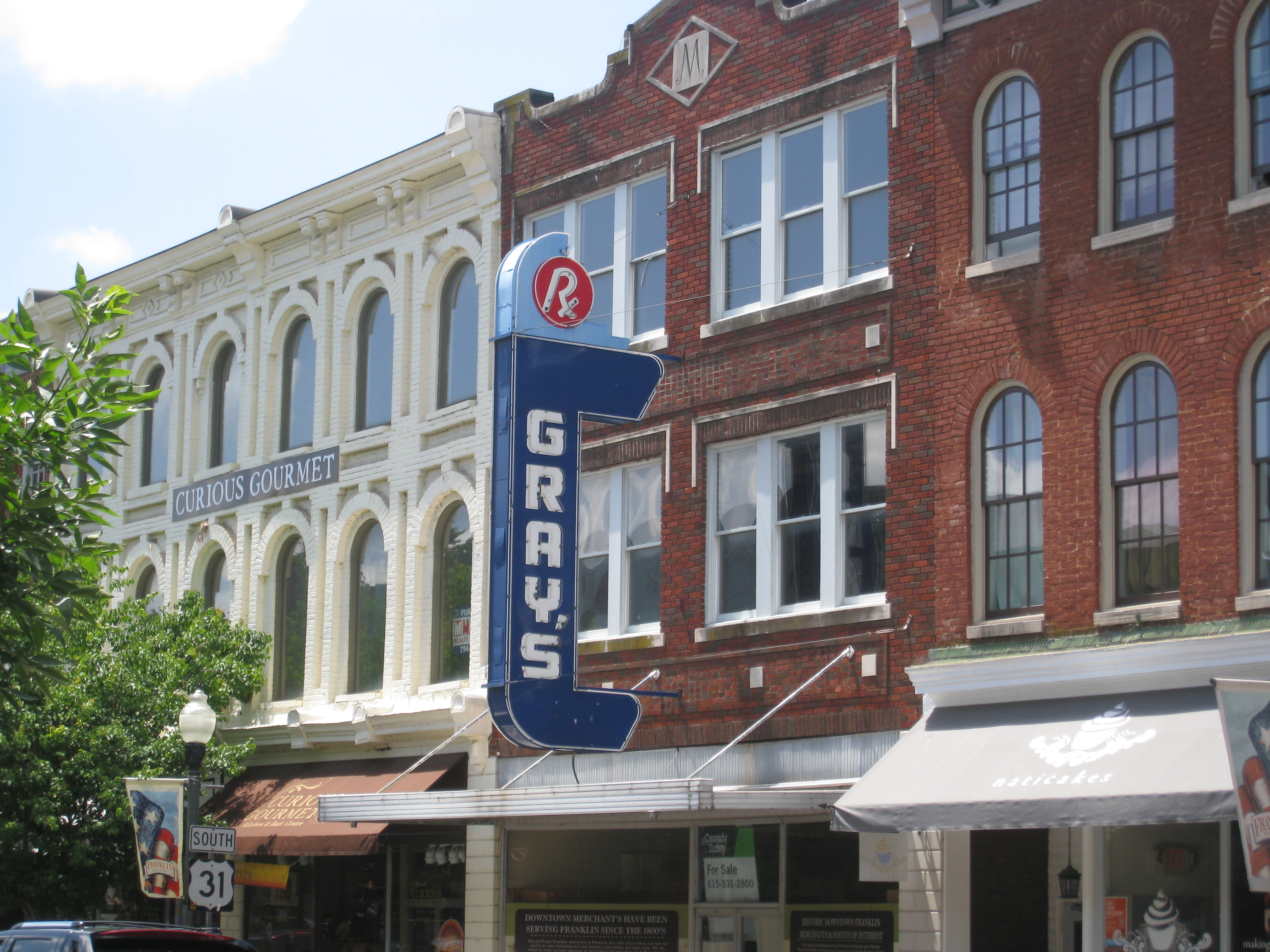 Before I developed a movie taste of my own (before I saw my first 007 movie), my Mom had me watching AMC.  Whenever there were chores to be done inside or lightning outside, the TV set became a window into a different world; high plains, big cities, or cruise ships of either romance or murder, all of which I have seen as an adult.  There was one more ever present setting to these movies, one I haven't been able to see much of as an adult and didn't notice I was seeing as a child, American small towns.  These places where there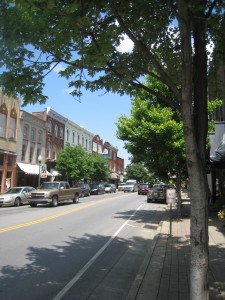 appeared to be an ease of life.  Pretty much everyone knew everybody else, and except for the town gossip, life was steady; not easy but not hard, days passing in a consistent gate.  The problems in the movie usually arose by something going against, not the moral fiber of the lead actor, but the collective morality of the entire town.  The bandits rode into town, and the town had to restore order.
These type of small towns still exist, but it's hard to find them.  As the world turns global, many of these once idyllic settings have collapsed into one large shopping center or, if the community has stayed independent, the people who continue to live there have  had to make sacrifices.  Historic Franklin Tennessee however has managed to keep it's small town roots, independent of major global intrusion, and, while life here might not be easy, the residents have been able to maintain the town's community spirt as well as a relaxed lifestyle that brings people back again and again to shop, listen to bluegrass, or simply sit on a bench and enjoy some ice cream.
Being only 30 minutes outside of Nashville, Franklin makes a great day trip for travelers and tourists looking for a change of pace from the city.  The streets here are lined with boutiques, restaurants, and the arts (everything from paintings to music), the vast majority of which are unique to the area and/or sell local products.  In fact, the closest thing Historic Franklin Tennessee has to a strip mall is a restored bedding factory, aptly named The Factory, which houses local artisans and shopkeepers with everything from live theatre to home decor.  Visitors can mozie down the sidewalks here, and see the area in a couple of hours, or stay to take in dinner and a show at either of the regional theaters.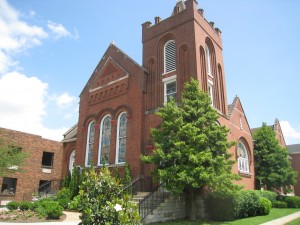 Talking to any of the shop owners here, you'll find that this place is deeply rooted in the community.  In fact, one of my favorite examples of this is the Williamson County Museum, a quick historical stop and totally worth it if you ask for a tour.  When we went, we were escorted around by a man who had grown up in Franklin and had donated several of the items on display.  Not only did we get a brief look over the growth of the town, but we got an insiders perspective on how the people here had adjusted to the ever-growing world.
Franklin Tennessee  has gone to great lengths to preserve it's cozy Southern charm. Stroll through the streets, stop in at the historical monuments and tours, or take in a regional theater show, this town blends the new into a traditional Southern environment.  There aren't many places like Historic Franklin Tennessee left in America, and, being so accessible to Nashville, it is a must on any trip to the area.  Make sure to look out for special events on their website.  Throughout the year Franklin hosts a number of musical and artistic festivals as well as being home to the Dickens Festival in December where the characters come alive in the streets like Disneyland.
This video is part of Vagabond's Documenting on the Go travel series, videos shot, edited, and uploaded from mobile devices Live while traveling.