Southern Alberta Road Trip with Canada By Design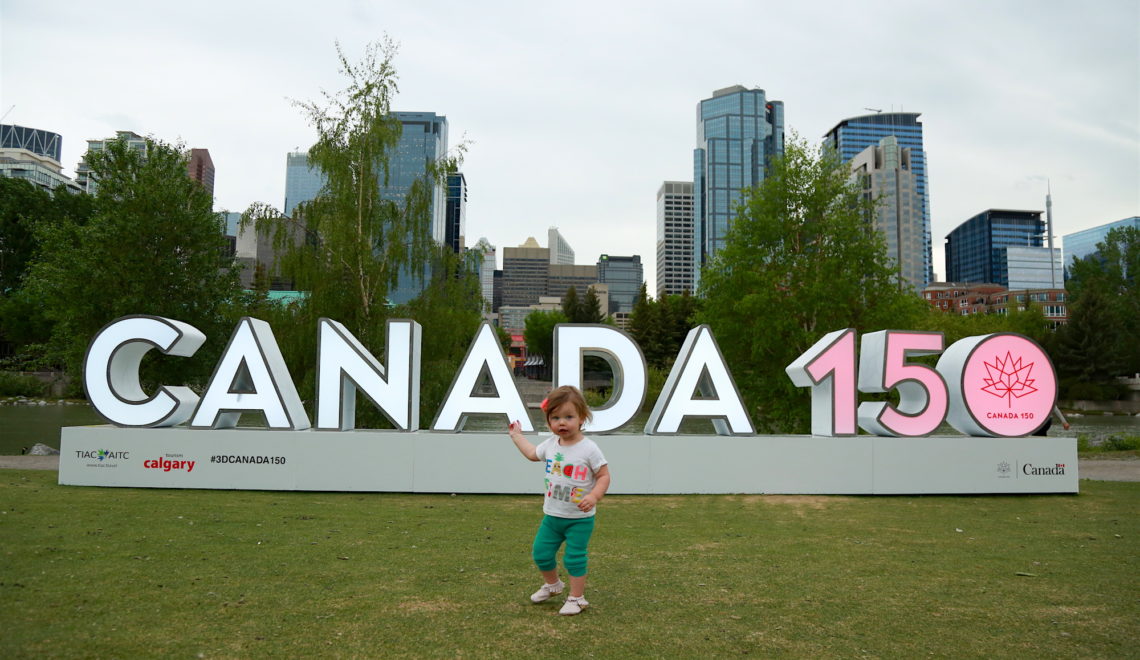 a879ab8093d777948137a9b7aa653cc1e809bf369d1e1d6abb
Alberta has been on our bucket list for a few years. The idea of a week-long road trip hitting all our Pinterest saved spots was the ideal situation.
Just as Bob and I were discussing our summer plans, we were contacted by Canada By Design to let them assist in creating the perfect Southern Alberta road trip itinerary. And within days we had a fully mapped out trip, including both bucket list places and stops that we had never heard about before, the result of which was the perfect itinerary, both relaxed and busy, in the mountains and prairie, city and countryside.
At first I was going to share the entire trip in one post but looking through the 5420 photos, I think it would be a disservice to only share a few photos from each spot. So… I'm going to break it up by stop. Grab the popcorn and champagne. 🙂
First of all, and one of the most common questions I received on my Instagram Stories, was how does a road trip with Canada by Design work? Do you tell them what you want to see, do they give you an itinerary in an email, what do you pay for, what do they pay for, etc. Canada by Design offers many different types of trips, from self-driving tours (where they have local experts plan the itineraries) to train tours to even tours organized by what type of wild animal you'd like to see. We opted for a self-driving tour, that way they organize the nitty gritty details and have sought out local advice when planning while we get to enjoy the ride at our own pace.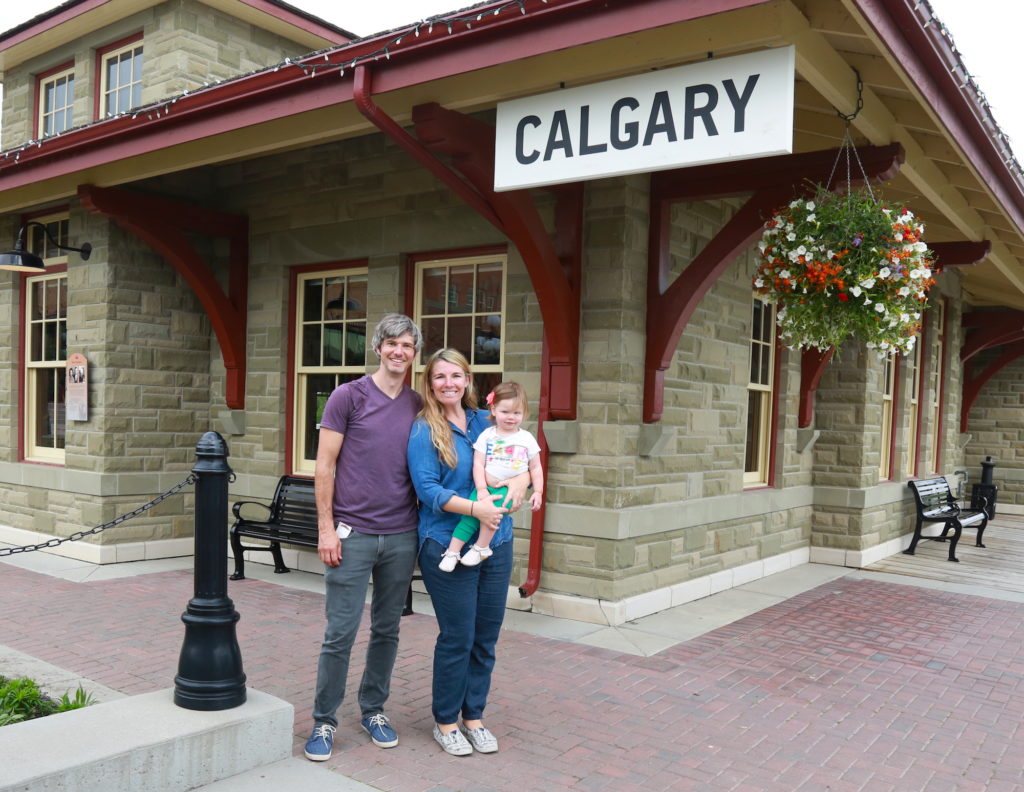 Day 1: Calgary
We arrived in Calgary around 2pm and went straight to the rental car counter. With our Canada By Design package, the car rental, hotels, each days stop and a few attractions were all planned out in advance. I loved that I didn't need to worry about booking a car, researching hotels, etc. This was our first time in Calgary and with the directions provided by Canada by Design and our iPhones (I just upgraded to US, Canada and Mexico coverage which was a life savor for being connected on the go and the price was cheaper than my current rate!) we easily drove to Heritage Park for our first stop of the trip.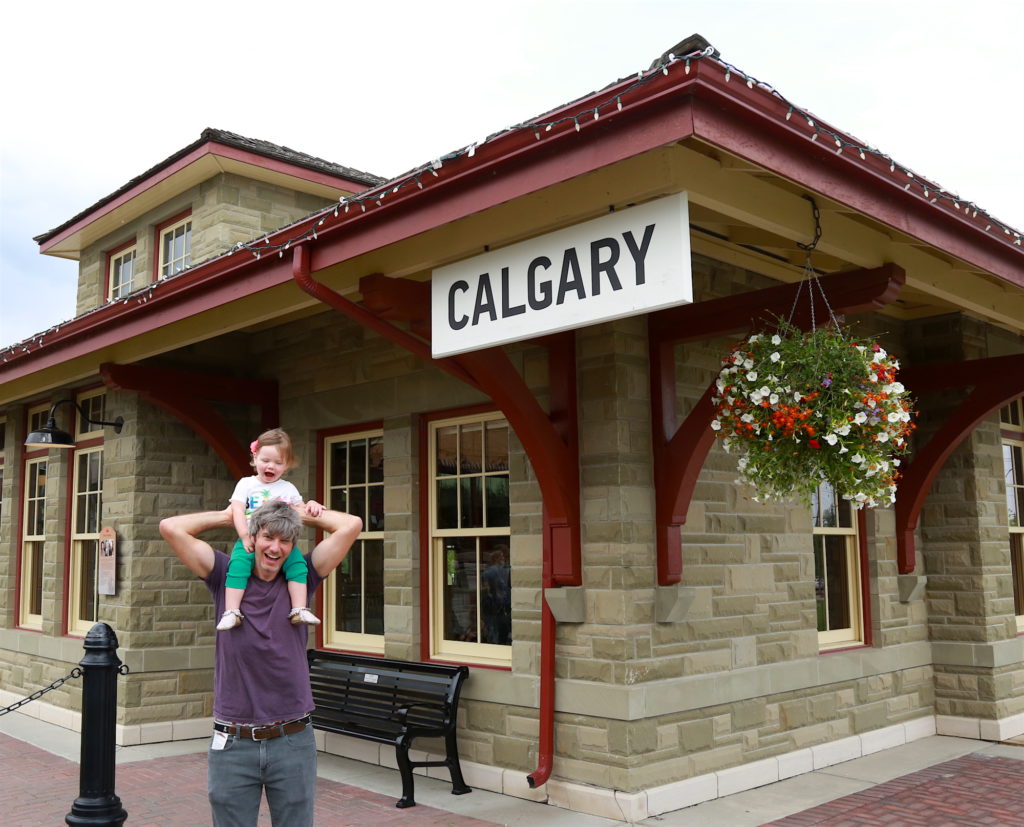 Heritage Park was made for families. Described as Canada's 'largest living history museum', the mainly outdoor attraction is perfect for letting the kids run wild through the fields and stopping at attractions as you walk around the park. No need to worry about noise levels or spilling food, it's just a totally cool attraction.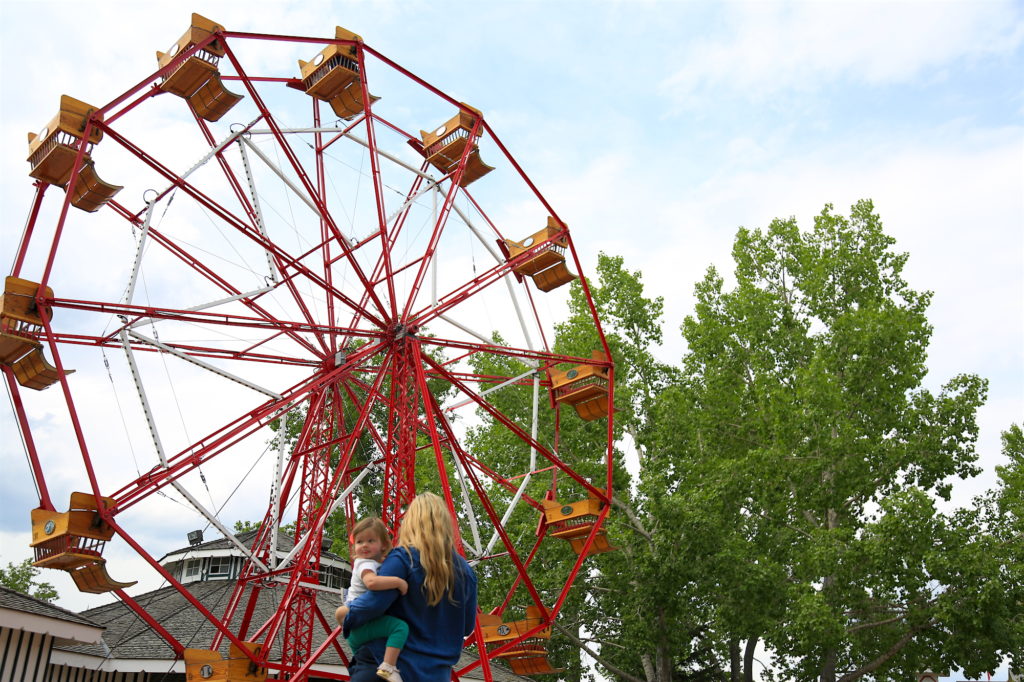 Kid Augustine was so ecstatic to walk the entire length of the park herself and then of course all the rides and games were the highlight for her. She could have gone around and around on the carousel hundreds of times and it wouldn't have been enough for her.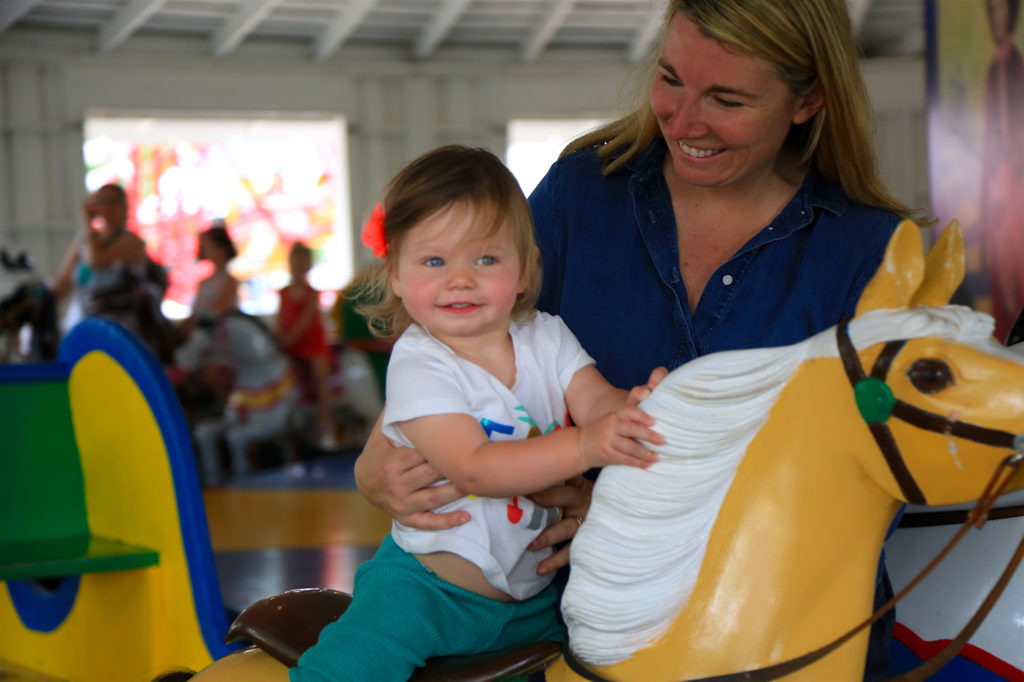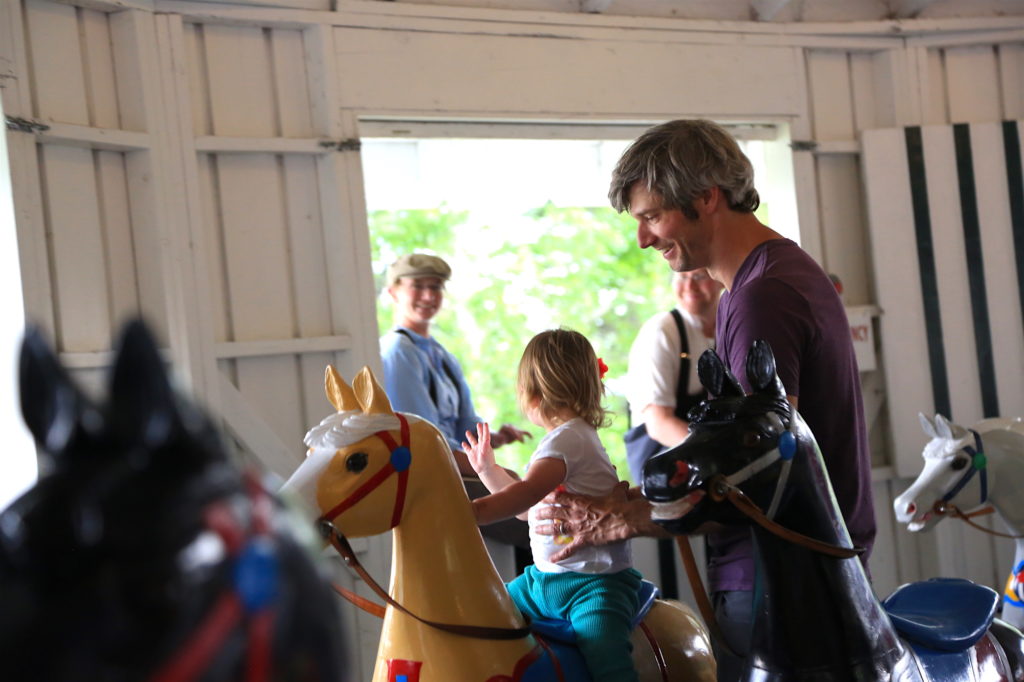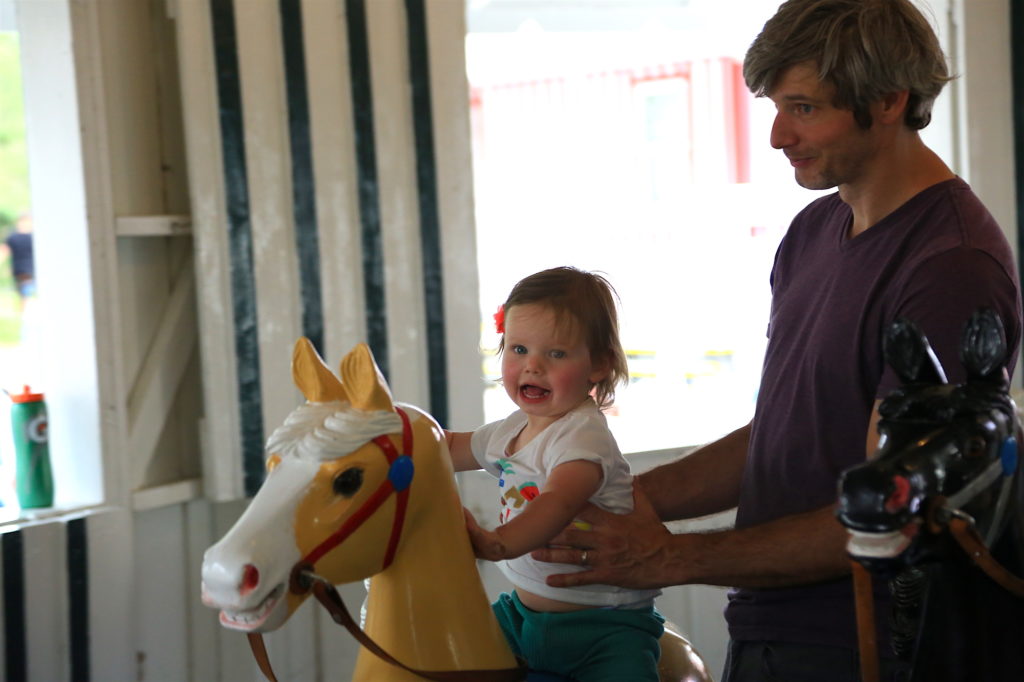 While she's still a little young to fully enjoy the historical parts of the park, Bob and I loved the train ride through the fur trade era, to farm life and beyond. It was a really fun way to spend the afternoon and learn a little more about Calgary and Canada's history.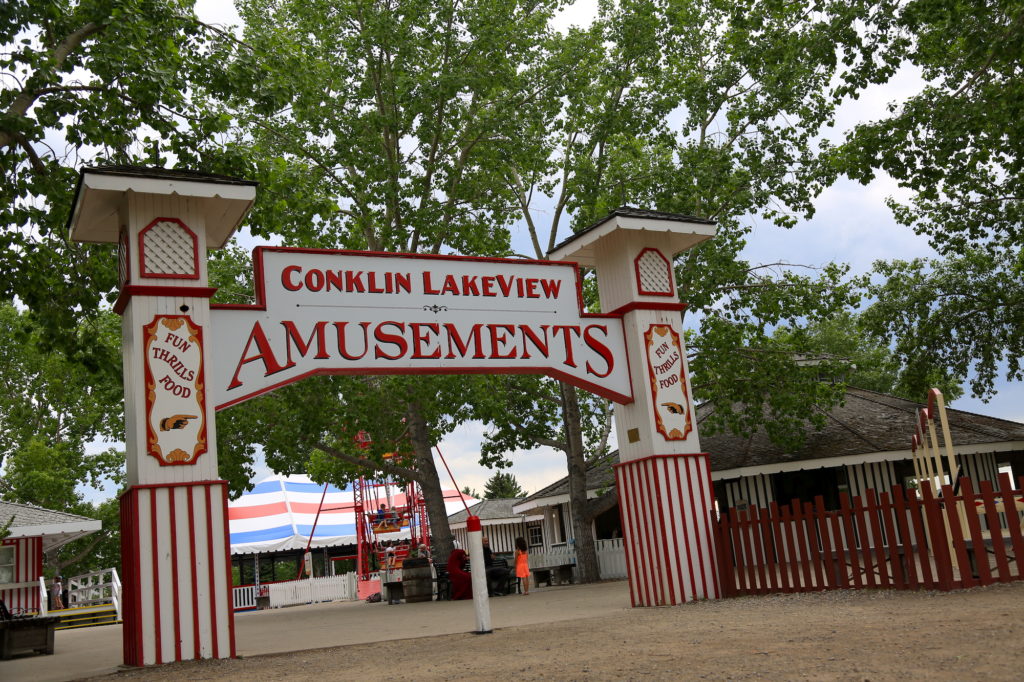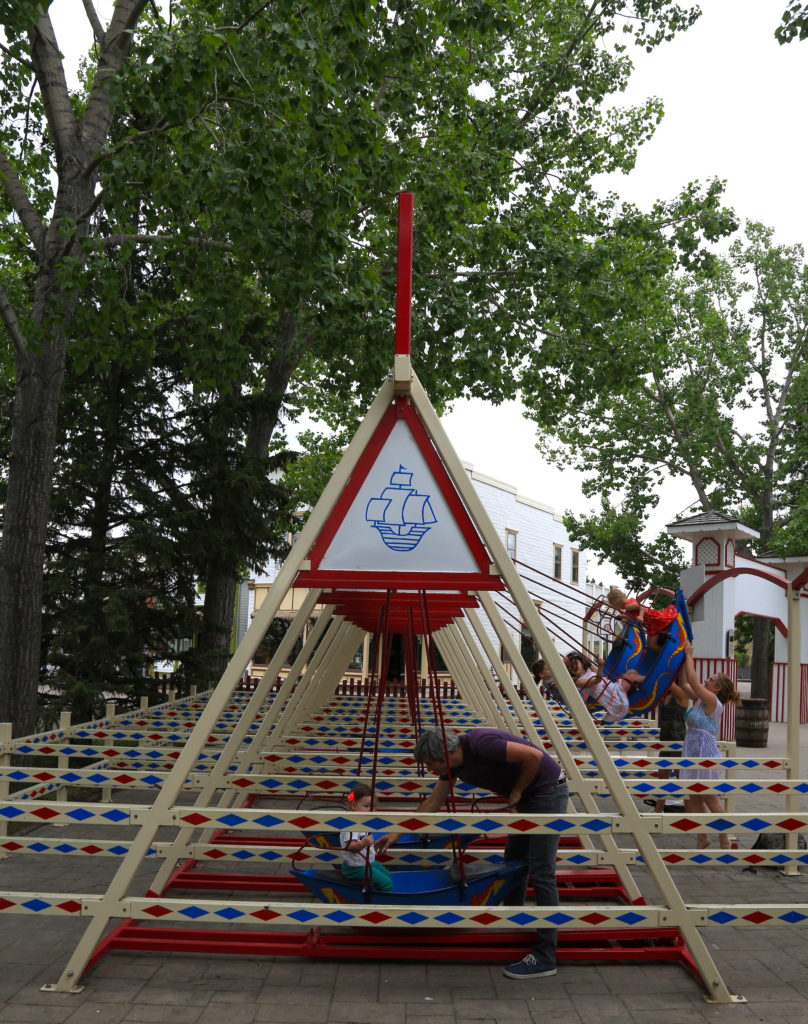 As a snack, we stopped by the old fashioned ice cream parlor and instead of just getting one cone for each of us, as practical people would do, we decided to try all the flavors and get 6 mini-cones. And that was definitely the way to go. Who knew we'd love cotton candy and mint chocolate chip so much?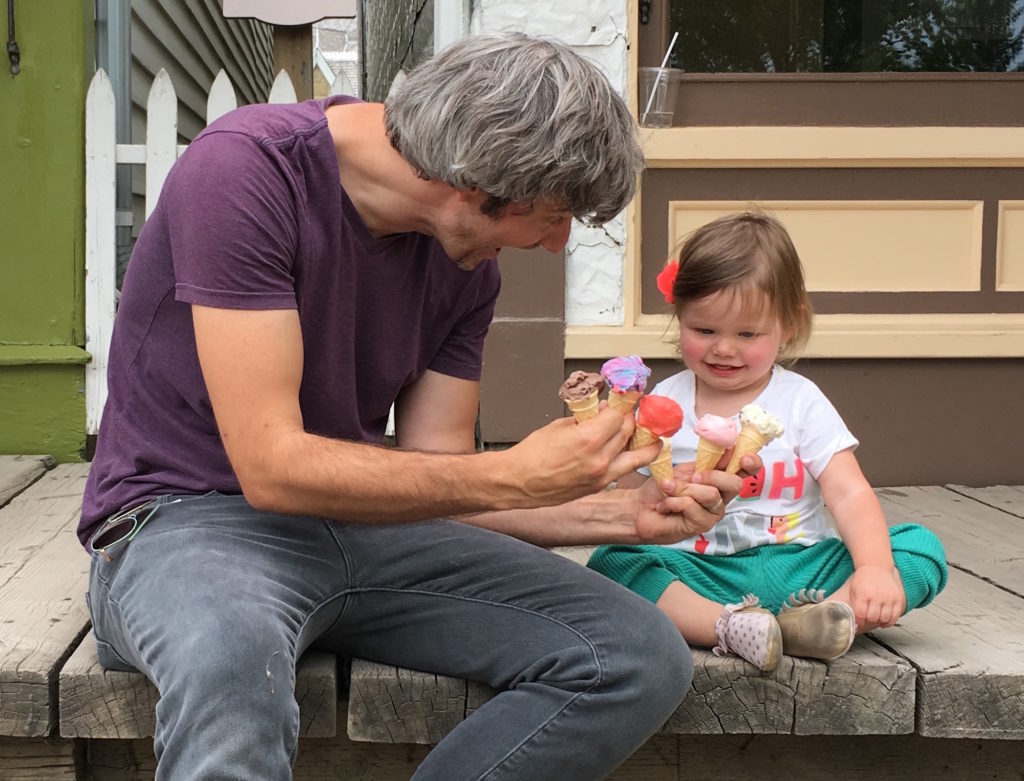 After the park, we ordered a local brew and some dinner at the on-site restaurant Selkirk Grille. Beyond the delicious food (we ordered the Heritage Farms grilled pork chops- yum) the outdoor patio was perfect for a toddler. There was a small grass lawn right across from the patio that Augustine just played in for an hour. Bob and I took turns chasing her around and playing tag to hopefully tire her out, but that wasn't really happening.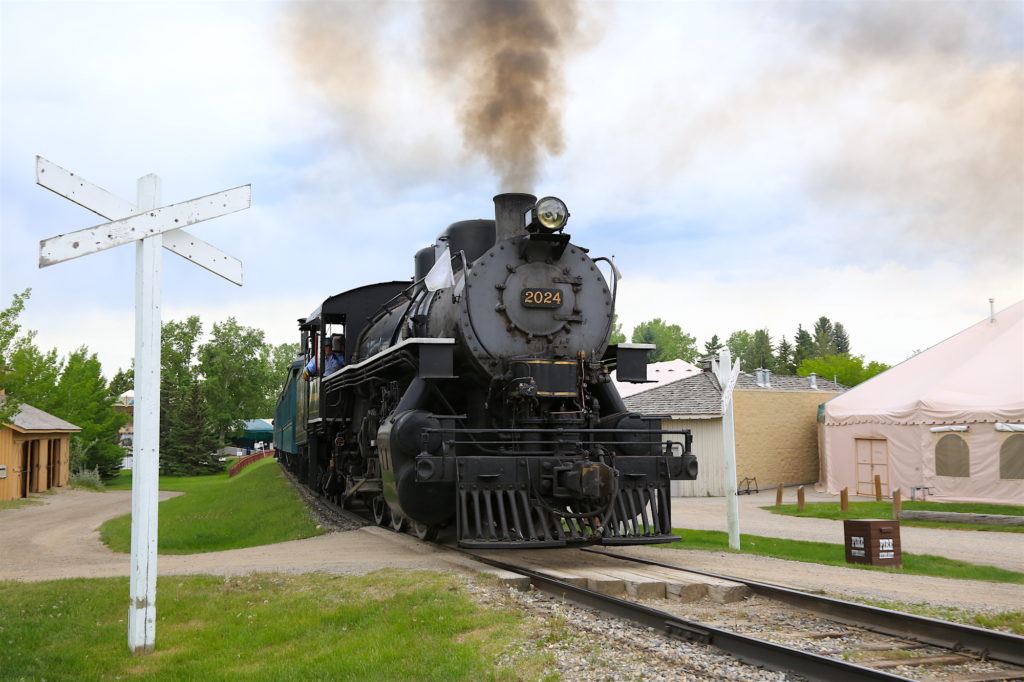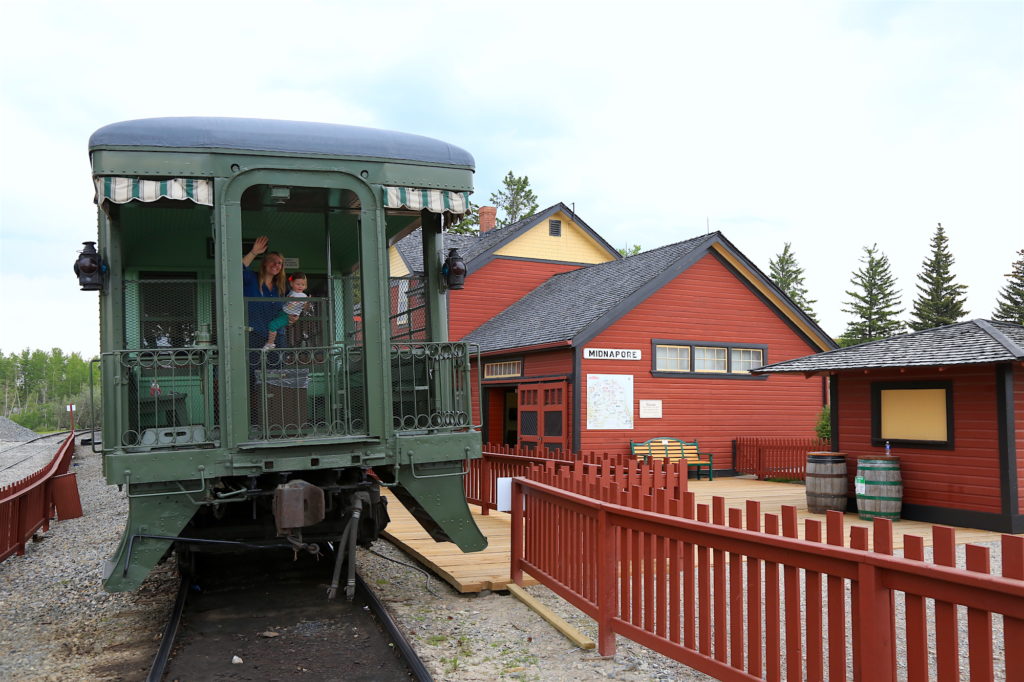 After the park, we drove to our home for the night, The Delta Hotel, a Marriott property. After checking in we decided to do a little mini tour of the city via Instagram photos I had saved. Based off cool images locals had taken and tagged Calgary, we made our way to Prince's Island Park, about a fifteen minute walk if you're not with a toddler. Instead, our walk was about two hours total, which had us throwing rocks in the river, watching the geese swim, discovering what a beaver was, snapping hundreds of photos and finally discovering a playground in the middle of the island.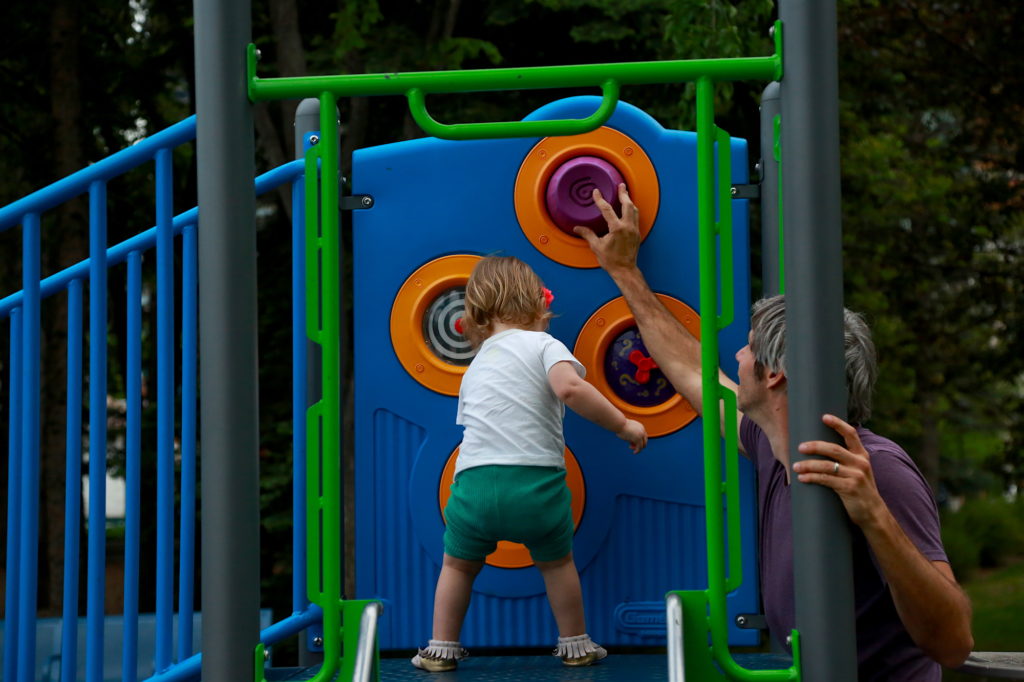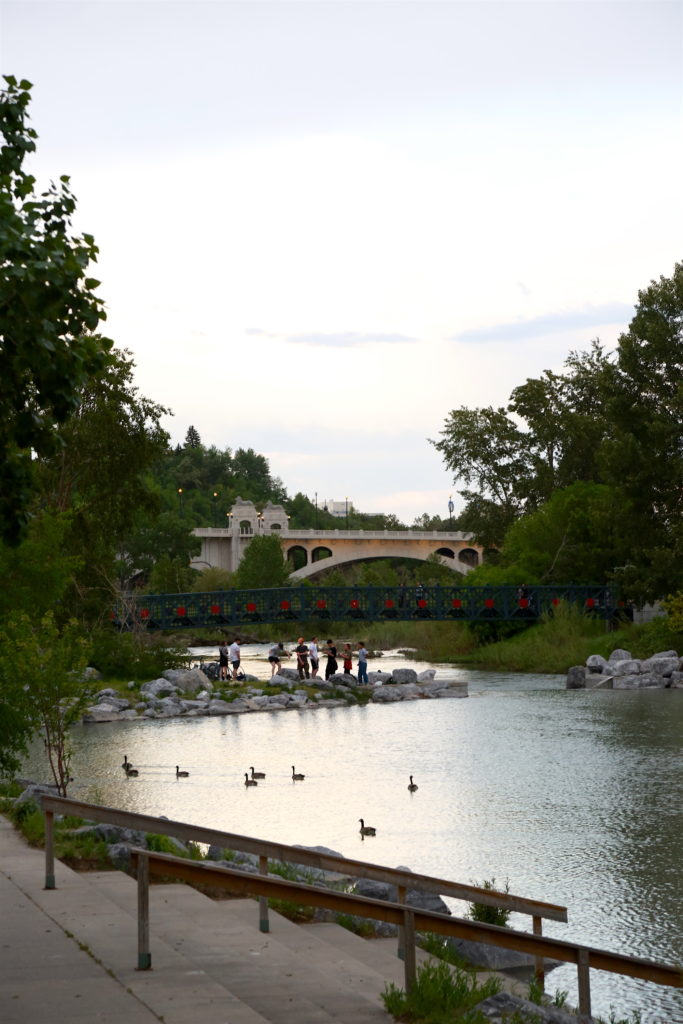 Augustine was thrilled. This was seriously the best day of her life. Being so close to summer solace, it was almost nine when we starting walking home and the sun was still very much shining.
We returned to the hotel and all sank into bed. A long but awesome first day of the road trip.
Stay tuned for day 2, where our road trip with Canada By Design takes us east to the Canadian Badlands.
a879ab8093d777948137a9b7aa653cc1e809bf369d1e1d6abb