So, We're filming a show with The Travel Channel!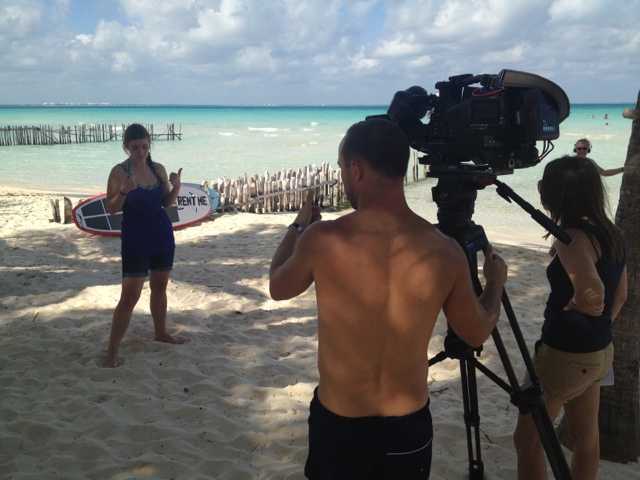 If you follow us on Twitter or Facebook, then you know that we are currently filming a television show for The Travel Channel. If you haven't heard yet- SURPRISE- we are filming a show for the Travel Channel! Woo Hoo!
We first received the call for the show in the middle of December and have been super busy organizing all the details of our trip and show. The logistics of filming a travel show are much greater than I ever thought; the amount of permits and rights to each location alone create huge obstacles even when filming something that seems so simple.
But- don't get me wrong- it's super cool.
While I'm not yet sure how much of the shows premise I'm allowed to share, I can tell you that we are in Cancun and showing how to explore the city doing free and inexpensive things- basically living the Vagabond3 motto of seeking out the best trip possible without breaking the bank and without cutting down on experiences.
We are taking some videos on our downtime and of the filming process to share and will post very soon.
I'm so excited- so thankful- and really, so proud to have been chosen for the project. After working so hard on Vagabond3, it is very rewarding to be apart of a company and show that I admire and watch.
Thank you all for your kind tweets, and motivating and excited support on Facebook. Sharing this experience with our friends has made it all that much sweeter!
Here's a few photos from our first day of shooting: