Sledding in Las Vegas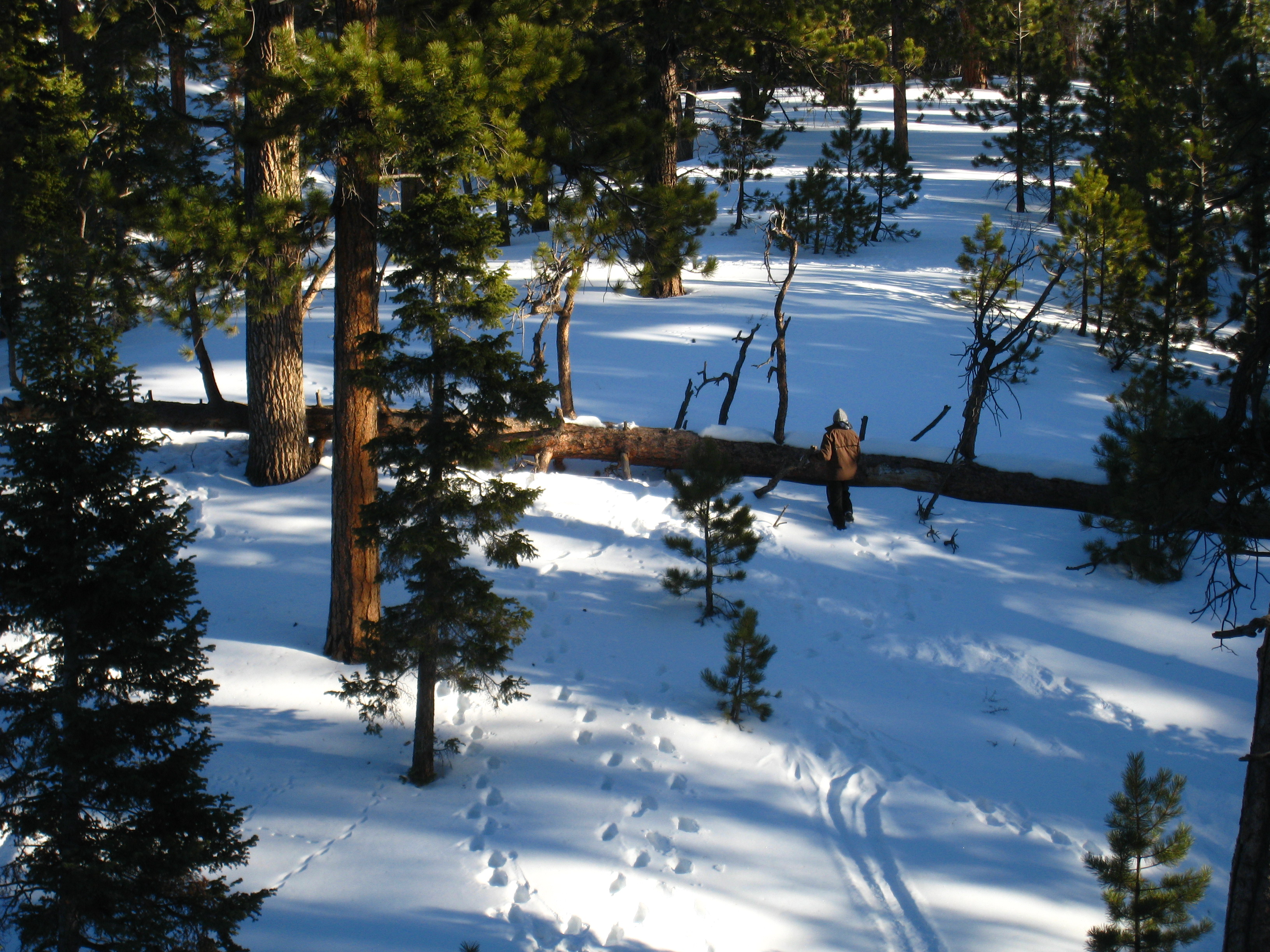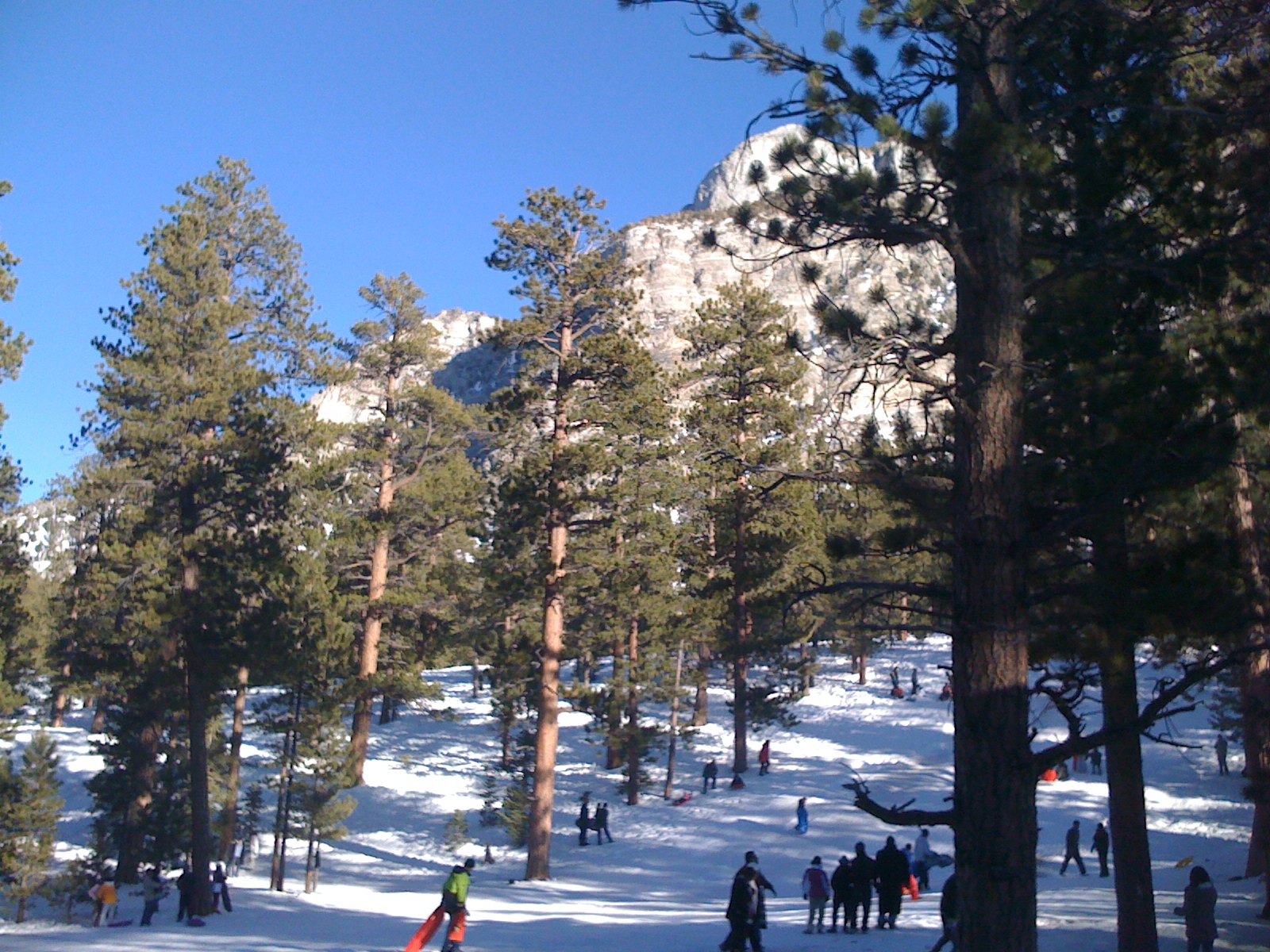 Not being ones to sit still very often, Bob and I are always eager to get out and explore- even if we're in Las Vegas. The bright lights and shiny slots can only hold our attention for so long, especially considering Bob only likes to play the penny slots and the most we've ever won is about 20 bucks! After 48 hours around Sin City, we decided to venture out to Mt. Charleston and see some snow.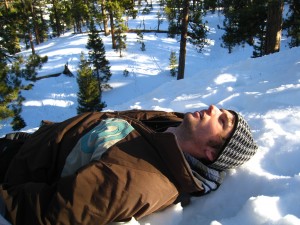 The drive from Vegas to Mt. Charleston is pretty relaxing and fast, at only 35 miles away. With the casinos behind you and empty desert and mountains surrounding you, it's easy to quickly feel one with nature.  (Even though we headed there in winter, this is a great spot to come during the spring and summer. The mountain areas can be anywhere from 15-25 degrees cooler than the valley and offer great hikes, seasonal waterfalls and awesome canyon views.)
Once inside the park, the speed limit slows down considerably and there are several forks in the road to choose. We first forked to the left but that basically took us around to a restaurant (which was nice for a quick and clean bathroom break), but ultimately headed back down to the right to find the slopes. As we were looking for somewhere to park, we noticed that people were sledding on each side of the road. It was almost like winter wonderland and every where I looked, I saw someone else racing down the mountain-side. After seeing how much fun everyone was having and since we arrived mid-day, we decided to save some money and just go sledding instead of skiing. What a fantastic decision!
Living in Southern California and only seeing snow maybe once or twice a year, it takes a little while to get used to walking around in it again. Bob almost ate it several times from the ice on the road and after watching him do so, I decided to take to the side of the road and nearly got stuck as I started sinking! The snow was pretty soft and perfect for a snowball fight. Don't tell Bob but I totally kicked his butt! He couldn't make them as fast as I could and was completely defenseless against my mad snow ball making skills.
When we got to the top of the hill, we decided to walk a little further away from the crowds and walk amongst the trees. The size of these trees were out of this world; when we noticed that one had fallen, Bob decided to run up to it, lay down next to it and compare his body to the size of the tree! Needless to say- the tree won!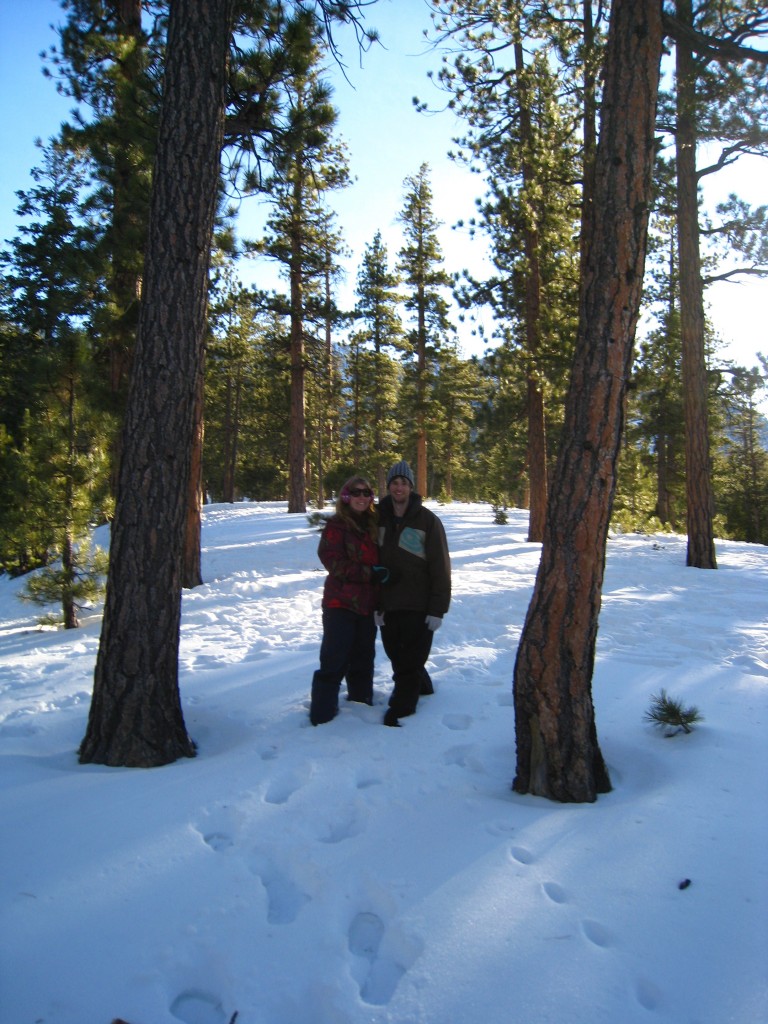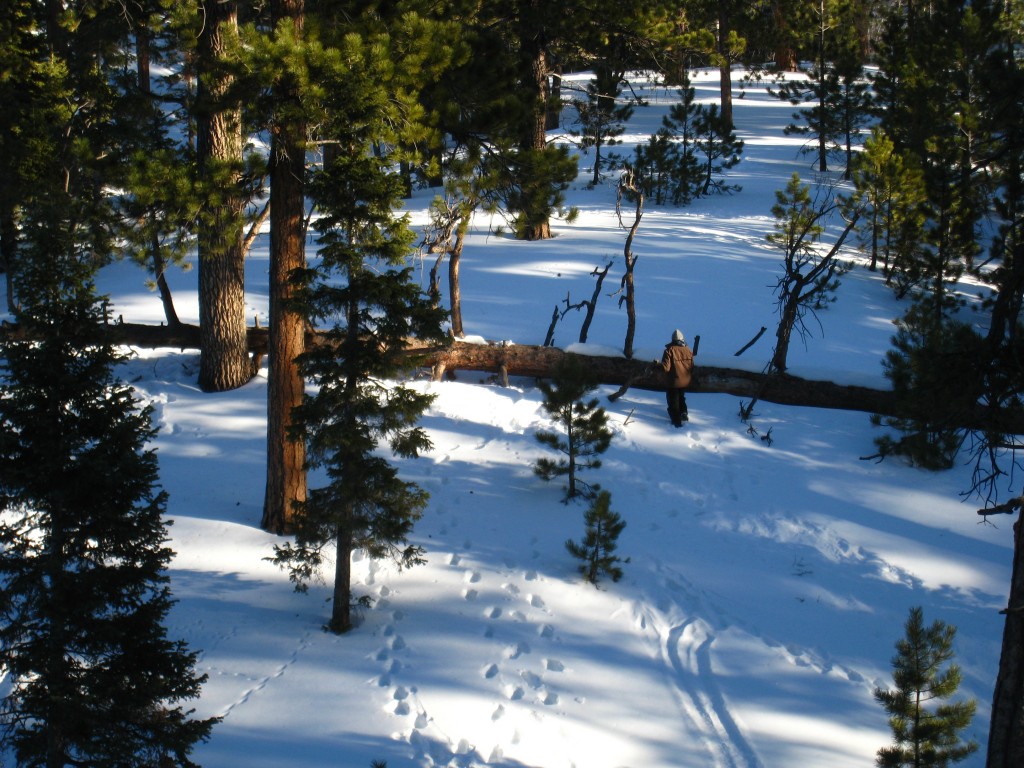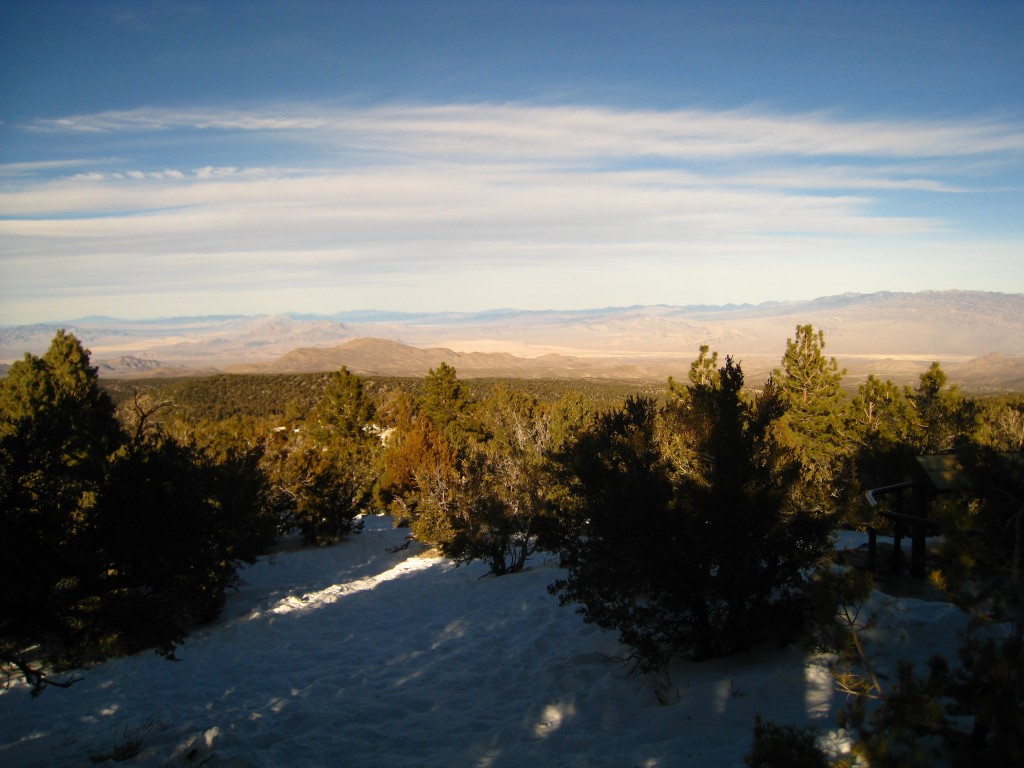 It felt amazing to be surrounded by snow, my best friends and the open air! I felt a little silly being scared of sledding down the hill when seven year-olds were zooming past me but I had fun nonetheless!
Things to consider:
-The conditions on the mountain will greatly influence how long it will take you to get to the resort or lodge and depending on snow and other drivers, I'd add on about twenty minutes to the drive time.
-There are no gas stations anywhere on the mountain, so make sure to fill up before you turn down the main road.
-Sledders are urged to use Foxtail Picnic Area in Lee Canyon by the Parks service.
-Snow Tires or chains might be required depending on conditions, so check before you go on their Twitter account.
–Skiing will run you about $50 bucks for a lift ticket and only $35 bucks to rent skis and boots. (That seems really cheap to me since we usually ski at Mammoth, Ca.)
Have you been to Mount Charleston? Do you prefer skiing or sledding?