Sites for Posting Travel Videos

I'm going to tell you where to put your new travel videos, what sites provide the best experience for your audience, and where to upload your travel stories to grow as a filmmaker.  Depending on the goal of your videos, each of the main travel film outlets is useful in a different way.  We are going to look at the benefits and limitations of Vimeo, YouTube, and TripFilms.
Being the largest video resource on the internet, this is a site best used if you intend to build a presence.
 The Benefits
:
The most likely site for a video to go viral

Free- meaning you can upload as many HD videos as you'd like

Multi-Use : you can live-stream, mobile upload, etc.

Personal Design & Ability to Categorize and Curate your videos

Detailed Analytics

A high rate of organic search possibility
 The Drawbacks :
Massive : Can be difficult to stand out

Complicated Promotion

Regular schedule is necessary 

Home to a generally higher caliber of filmmaker and the community values quality content.
  The Benefits:
High Quality of Video

Videos can be updated or replaced by user – Great Tool!

Easy to promote through groups and channels

Great for Portfolio

Higher quality embed

Clean ending of player
The Drawbacks:
Lower overall audience than youtube

Limited uploads unless you have a subscription

More work but simple direct pay-off

Limited analytics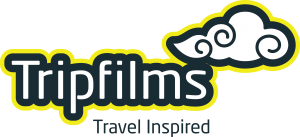 One of the few user video sites that focuses entirely on travel filmmaking.  The main benefit to uploading here is it can lead to actual jobs.
 The Benefits :
The company is active in the community

They create a cool map of the places you have filmed on your profile page

The entire site is curated, so you can earn 'Editor's Pick' badges.



Low view count

Limited online community engagement

Low search count
The biggest benefit of uploading and being active on TripFilms is the possibility of being hired as a videographer based on your uploaded work.  Though low-paying, it is a way to get started as a more professional videographer.
Here's a quick breakdown of the type of user that would be best suited for each of these sites:
YouTube : Someone who wants to put up regular content often, or creates viral style videos.
Vimeo : Someone who plans on embedding the videos on their website or portfolio, and is wanting a more professional look and feel.
TripFilms : Someone wanting to become engaged in the travel community and possibly find the first gig as a travel videographer.