'Shoot the Hooch' on the Chattahoochee River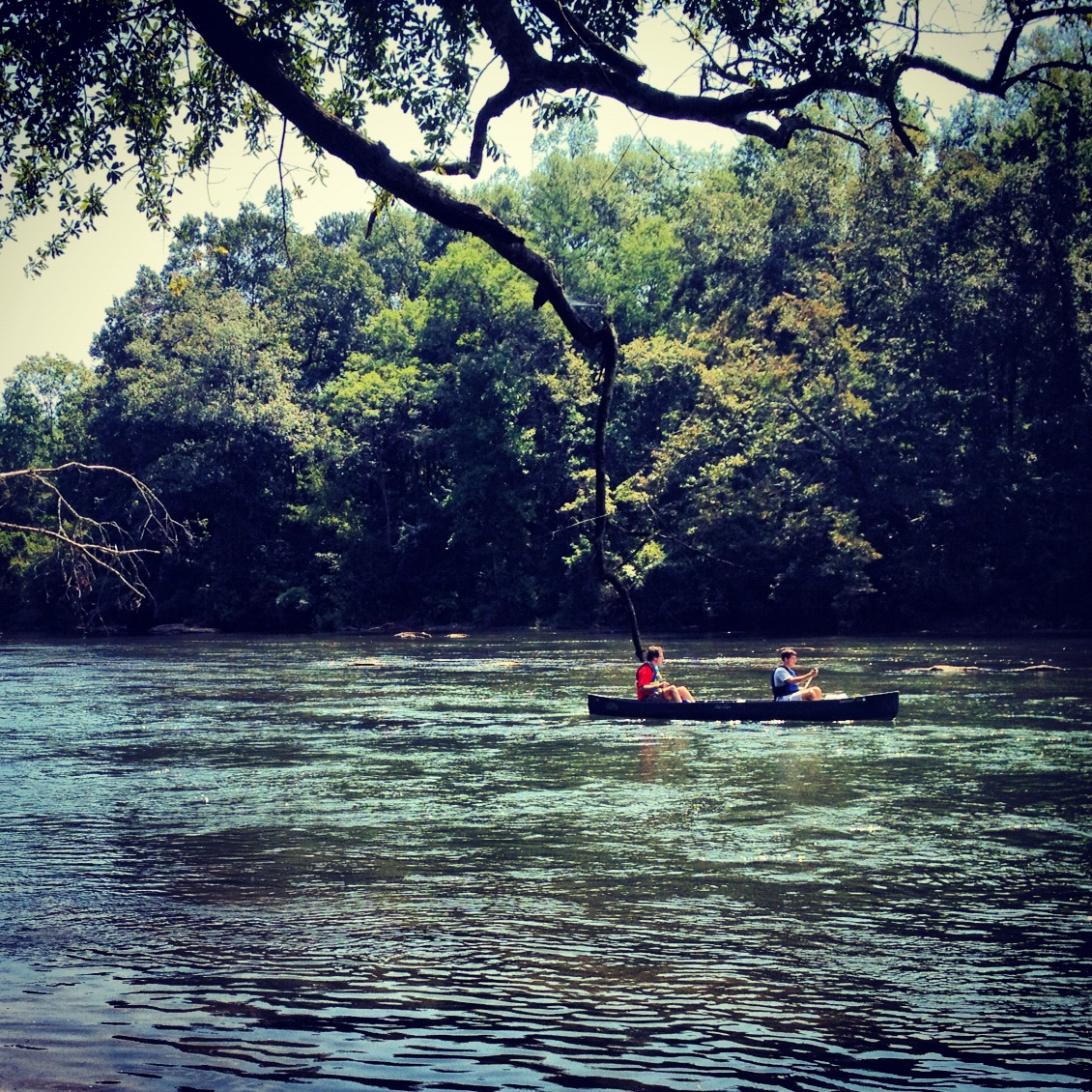 Last week we flew to Atlanta for our engagement party thrown by Bob's parents and aunts. It was a very special party and oh, so much fun. Before the actual party kicked off, we took a long walk along the Chattahoochee River to explore the area near Bob's grandmother's house.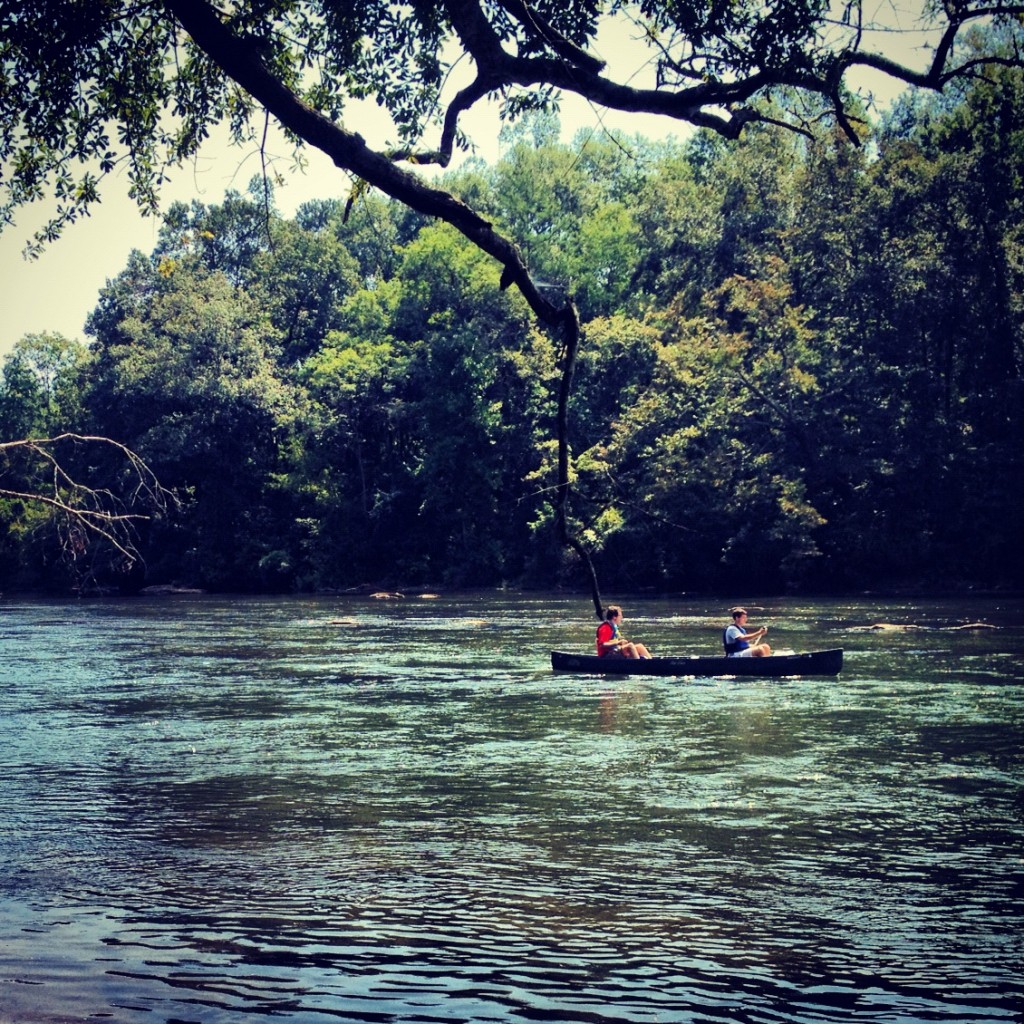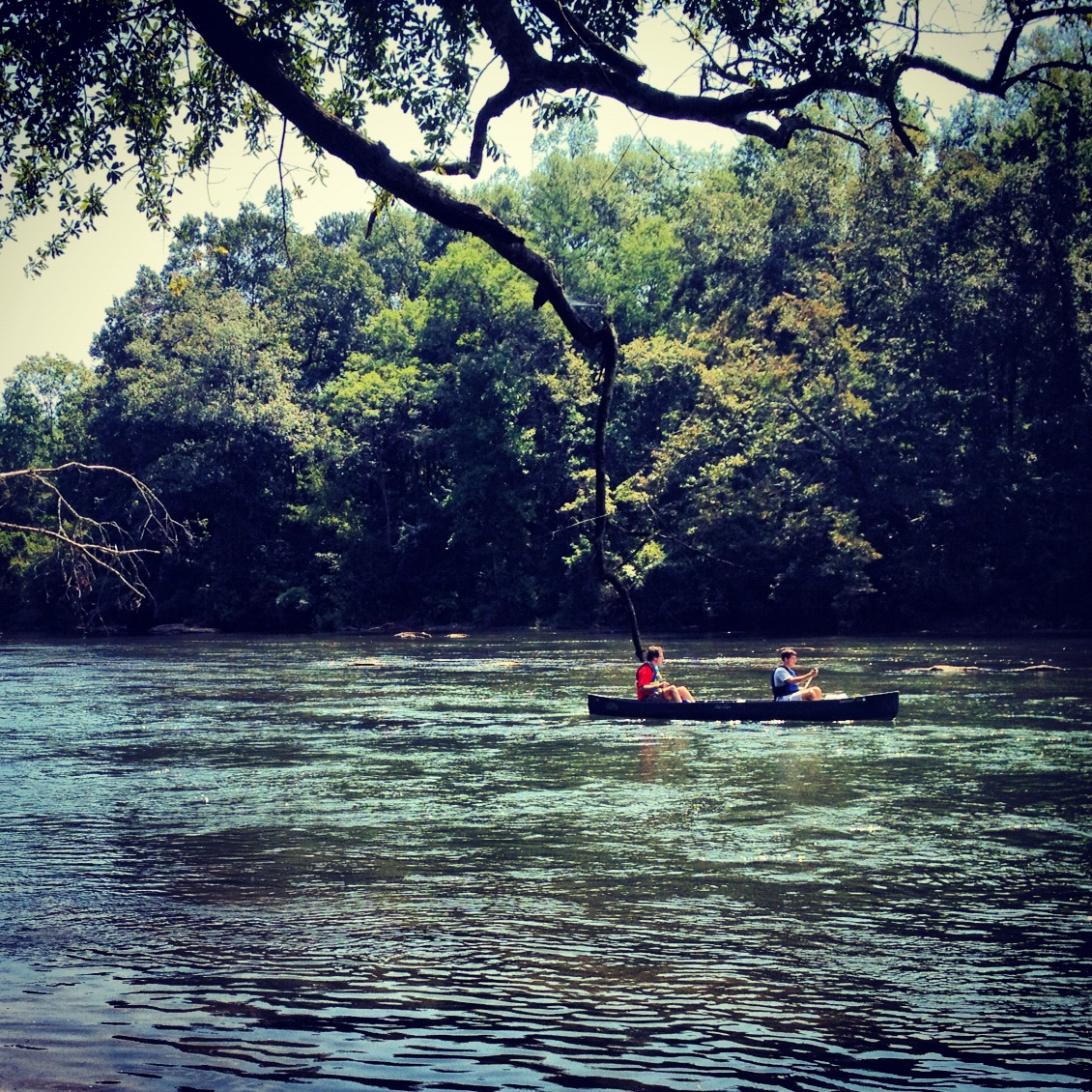 About the Chattahoochee River
The Chattahoochee River is quite the mouth full to say, let alone spell. Bob kept saying, "I think there are two t's, two o's and two e's… I'm just not sure what order those come in!" The  river is 430 miles long (about the same size as the state of Nebraska) with 48 miles flowing through the northern neighborhoods of Atlanta's suburbs and are perfect for kayaking, rafting, stand-up paddleboarding, and fishing. If you are more comfortable on land, walk the perimeter of the river, which happens to be dog friendly, or relax with a picnic near shore.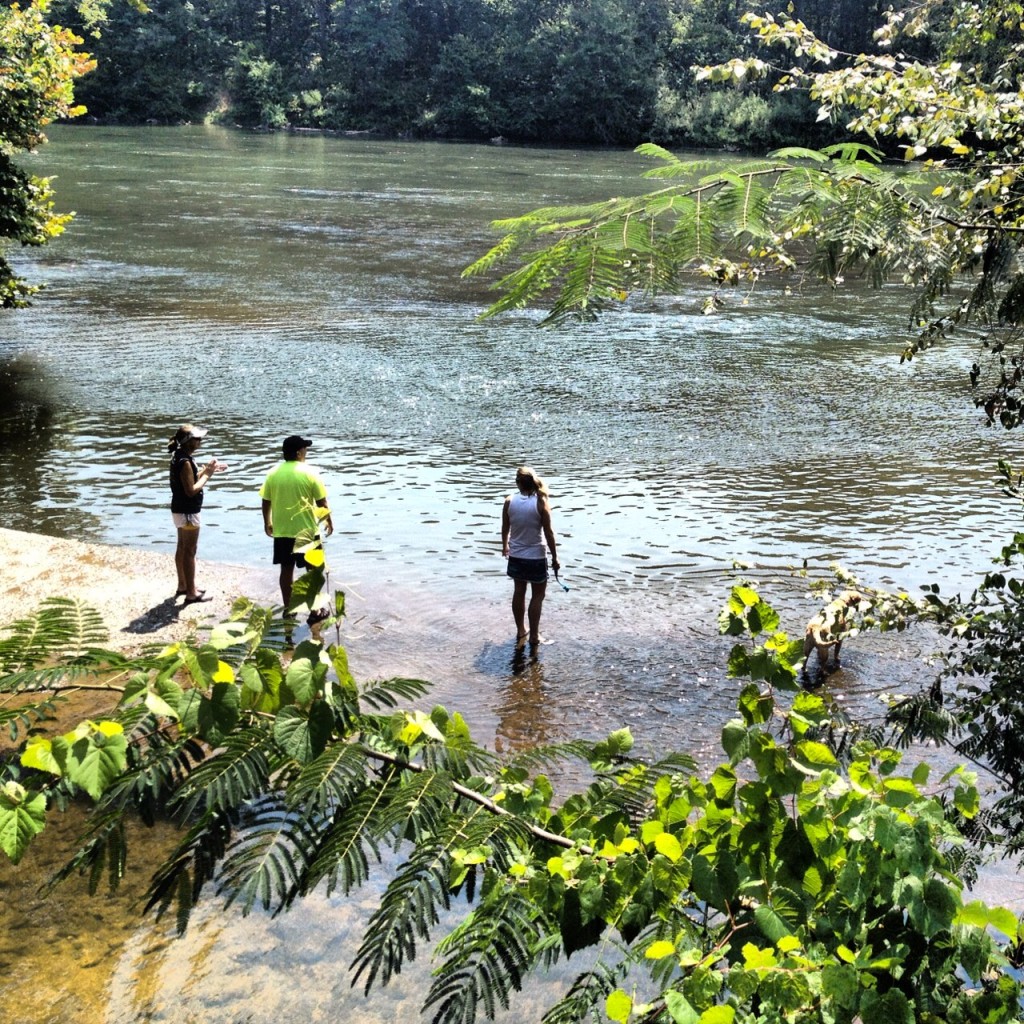 History of the Chattahoochee
The earliest recorded usage of the Chattahoochee River is in 1000 BC and later was the dividing lines of two different tribes of Native Americans. Then the river was used as a strategic defenses during the American Revolutionary war. Later still, the Chattahoochee River became park of the National Parks Service and was named one of the top 10 parks to view fall foliage (with peak colors during Thanksgiving weekend).

"Shoot the Hooch" Our time on the Chattahoochee
My family drove up from Florida and Bob's sister, her boyfriend and Bob's aunt Karen joined us on the walk near Vinings in Fulton County. It was a smaller group than would be at the party and perfect quality time to mingle family members.  We brought along four dogs, all from different family members, and walked along the shoreline and under the trees to escape the hot southern heat.
My first reaction was how many different activities were happening on the river. Right when we pulled up we saw people launching their kayaks and others were waist deep fly fishing. As we continued down the path, we saw more canoes and a few stand-up paddleboarders. Along the paved trail, there were frisbees being thrown, people on roller blades and picnics being set up. When we went off the paved path, we became a little more secluded under the trees, crossing other hikers and walkers with dogs. It was so quiet and peaceful even though we passed under several major roads and overpasses.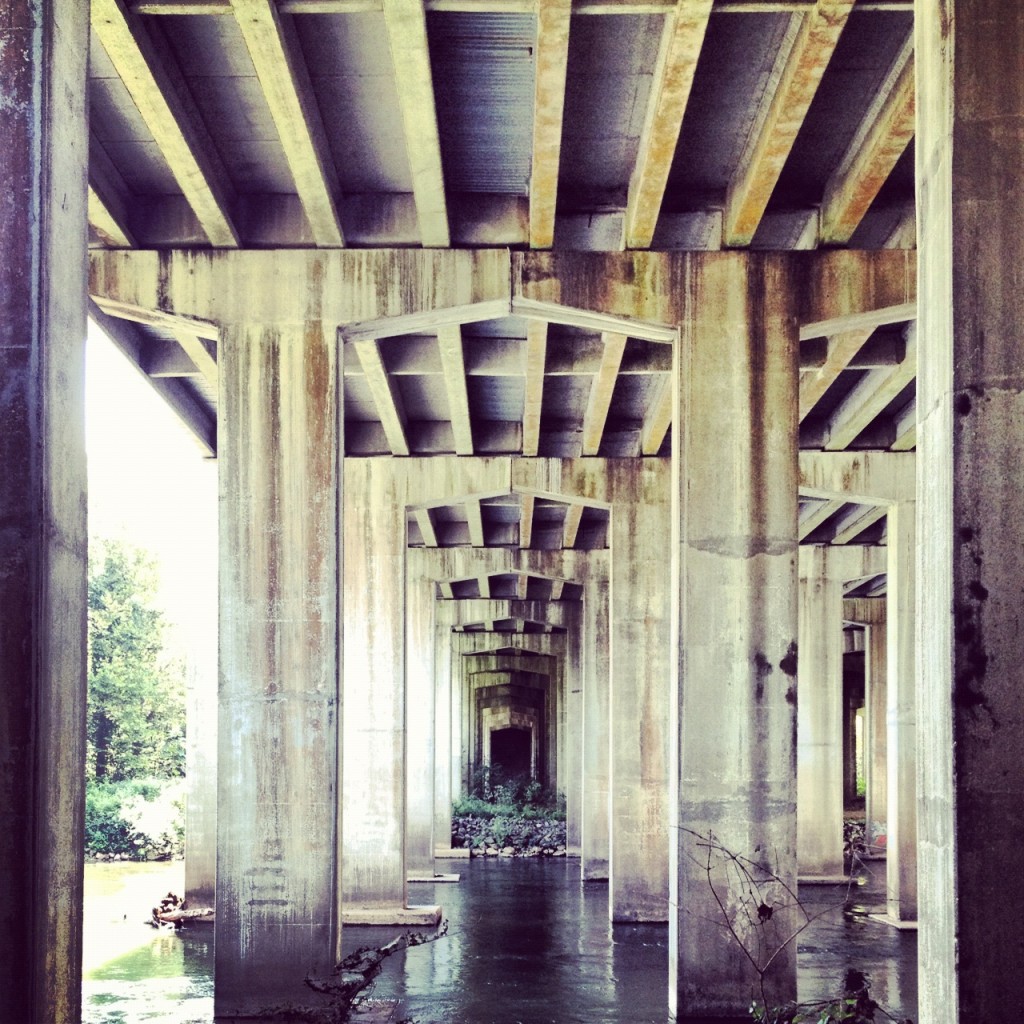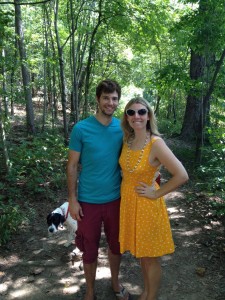 We only spent an hour or so walking the Chattahoochee but it's now become one of my favorite Atlanta activities. I can't wait to visit again and experience the strength of the river on a kayak or canoe.
What are you favorite activities to do on a river?