Seal Yoga at Elephant Seal Rookery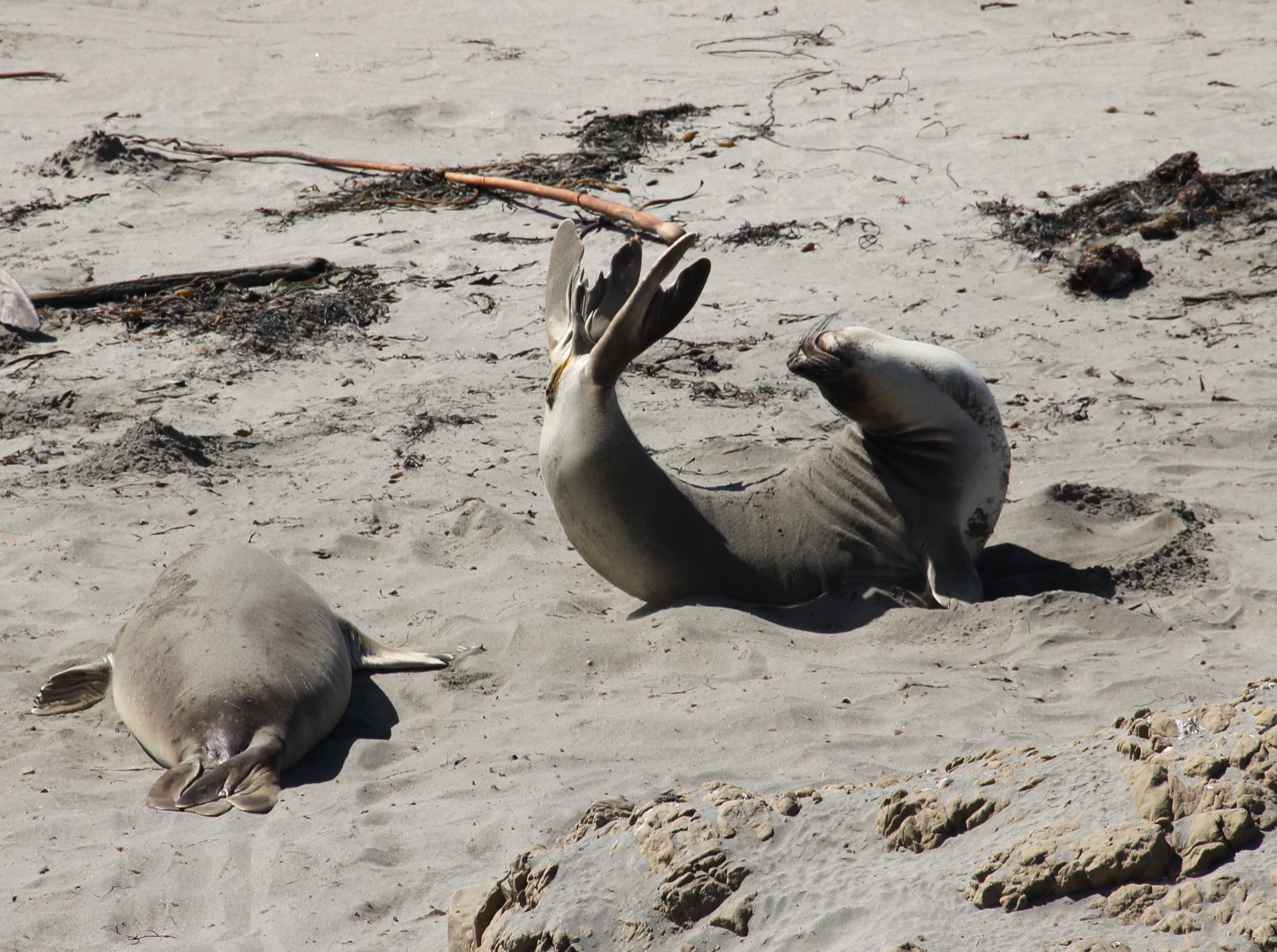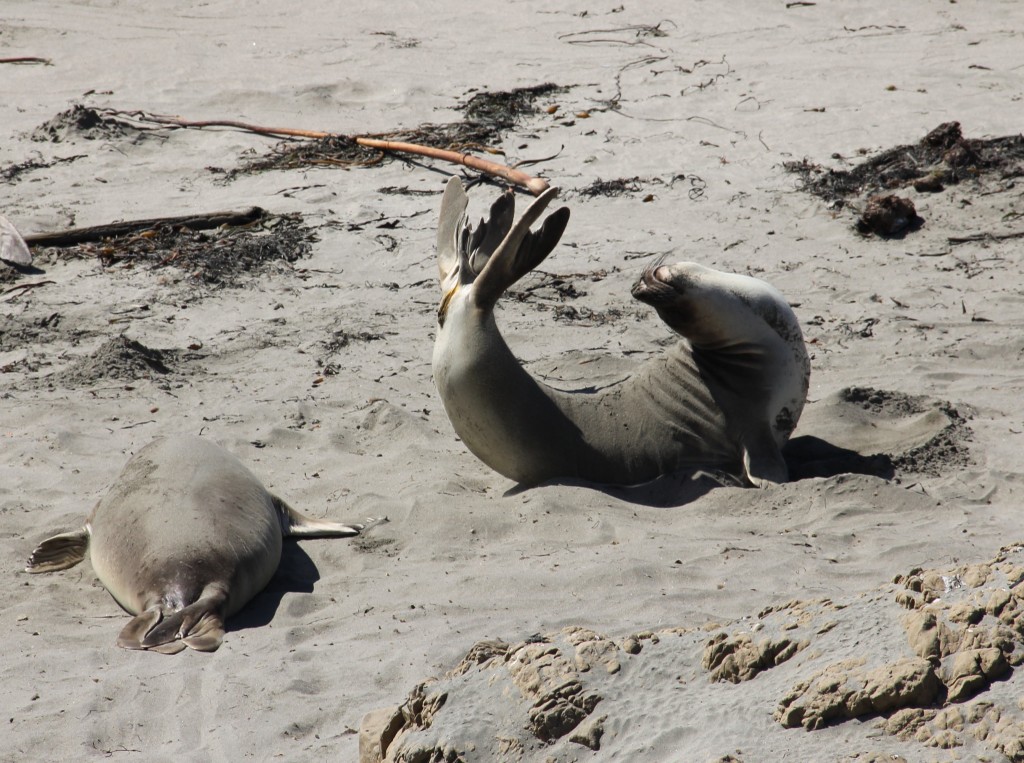 Some seals have all the fun… look how flexible that seal is!
When Bob and I were looking for things to do along our California road trip, I stumbled upon the Elephant Seal Rookery just south of Big Sur. Immediately I was reminded of our experience at Seal Beach on Kangaroo Island and I knew it was somthing I wanted to add to our itinerary.
After resurfacing from near extinction, elephant seals started coming to this area on the Central California Coast around 1990. They seek refugee in this cove from northern winds and storms, and because of the small rocks and shallow shore, the pups are able to learn how to swim with much ease. The seals are always present at the rookery, but December through March is when the area is most populated with new mothers and adult males.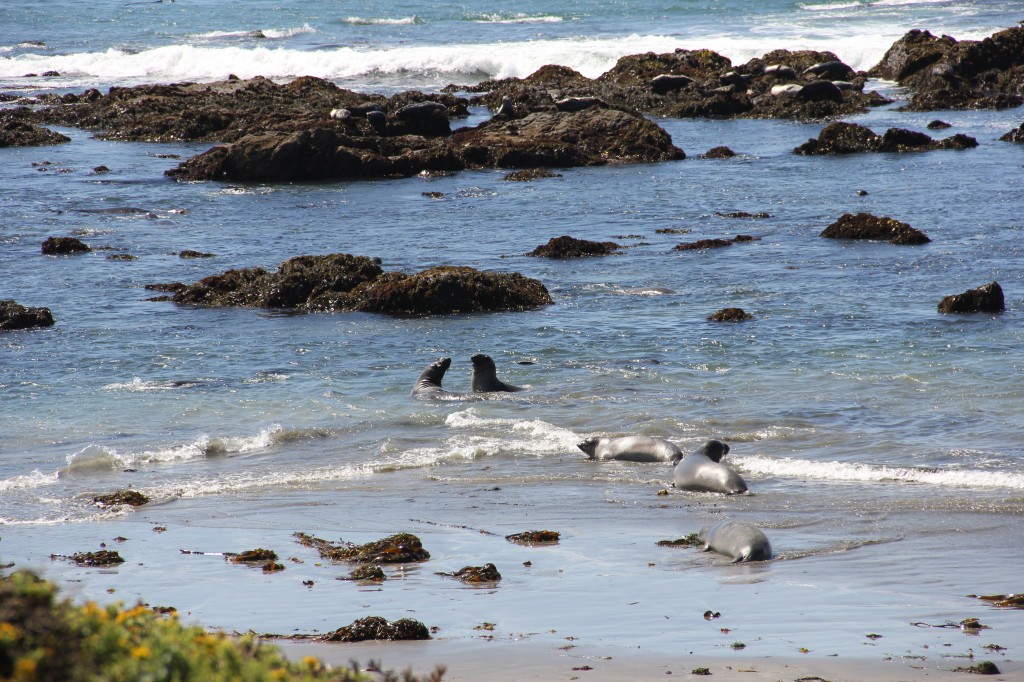 The Fall season is usually inhabited with seals in their teen years, and just like human teenagers, they loved to play and sleep!
Other seals laid on the beach and would flick sand onto their backs to protect them against the sun- like sunscreen.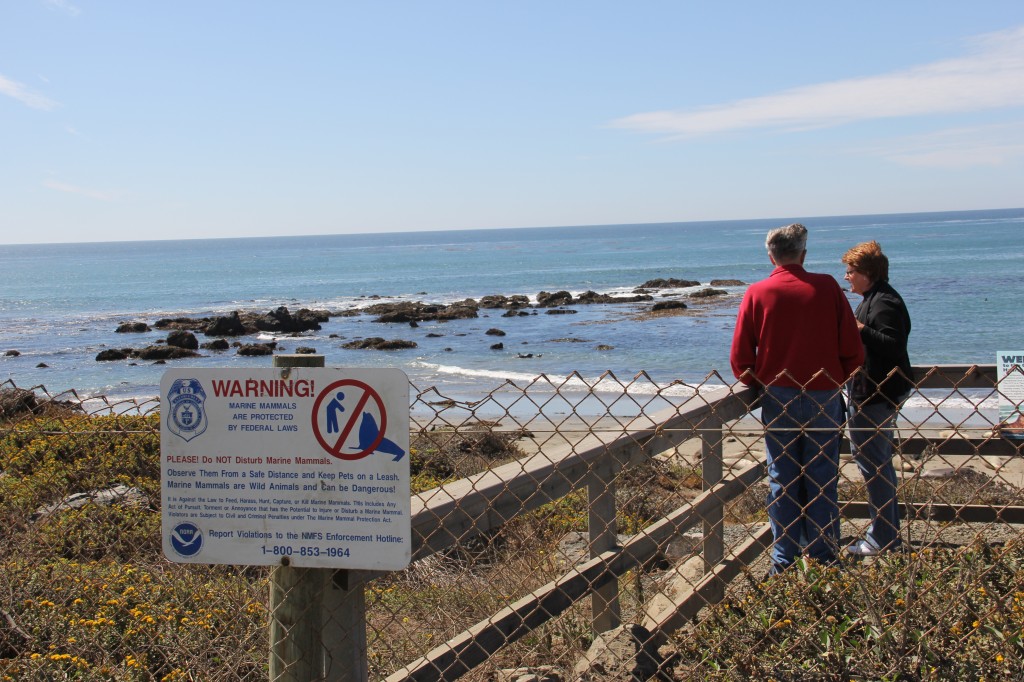 This area is completely free to the public and should be added to everyones Big Sur or Central Coast trip. It will be hard to go to Sea World after visiting and watching the seals in their natural habitat, free to swim and play and love whenever and how ever they like.
Friends of the Elephant Seals have a small marine life center just south of the rookery to educate and answer any questions visitors have about the seals and other marine life on the Central Coast. You can become a volunteer or donate to help preserve this incredible natural habitat for these seals.
So- have you ever seen a seal practice yoga?!