California Wine Country Day Trip via BART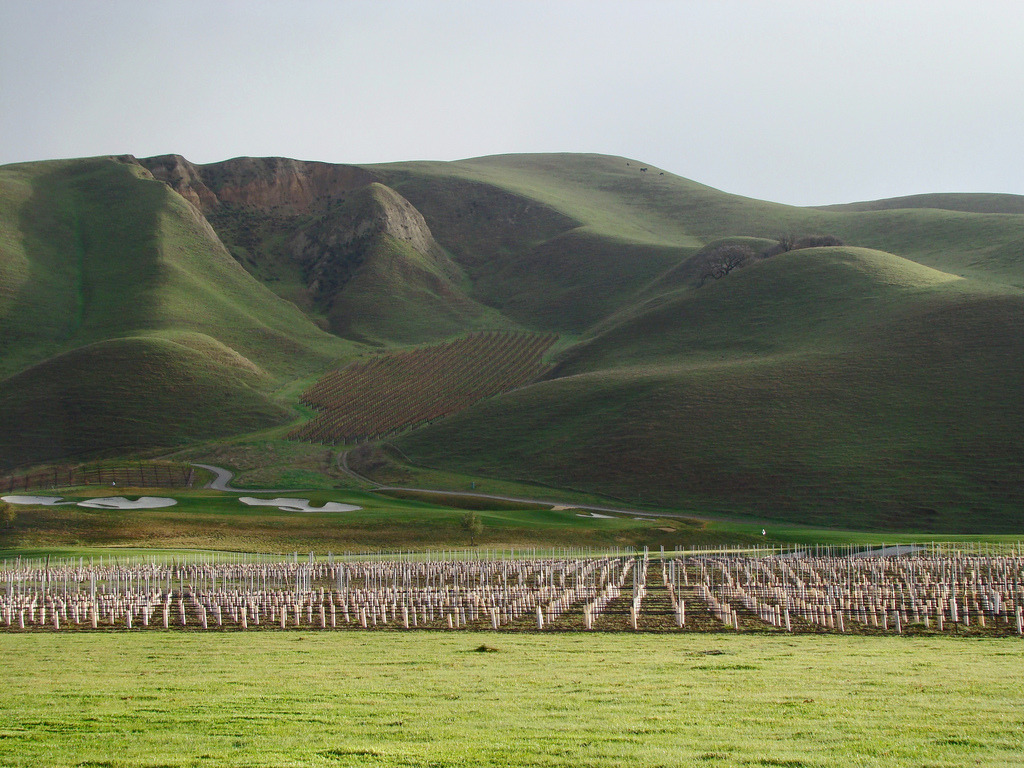 No other Northern California wine region is easier to visit than Tri-Valley.  A short BART ride away from San Francisco makes exploring this area a great day or weekend trip, and also gives visitors all the amenities available when visiting a big city.
Worth The Trip
While Napa and Sonoma are the knee-jerk reaction for California wines, the vast amount of California Chardonnays can trace their grapes back to the the Tri-Valley.  That's not to say that the Tri-Valley only produces whites, here visitors can find a wide variety of delicately blended wines.
Livermore houses the lions share of the Tri-Valley wineries, and has been cultivating vineyards since 1840, being home to the first American wine winner of the Grand Prix Award back in 1889.  Scaling back production during the prohibition, the modern valley is now home to over fifty wineries that are a mix of small family owned vineyards as well as larger brands.
Getting There
By far the Tri-Valley is the closest wine region to San Francisco.  While it is only a couple dozen miles from downtown by car, the Bay Area Transit (BART) makes the trip a quick subway ride away by taking it all the way to the end of the line, exiting at the Dublin/Pleasanton stop.
Notable Wineries
While there are wine tours and trails that can help you assemble a full day of tastings, some of the most well known wineries in the area are:
Wente Vineyards – Growing since 1883, Wente is one of the oldest wineries still operating in the Tri-Valley area.  While they offer the traditional tasting experience, one of the coolest things to take part in is a "Blending Session" where guests learn about designing wine flavors while mixing their own bottle.
Bent Creek Winery – A bit off the beaten path, this crowd favorite features a mix of San Francisco and Orange County award winning wines.  Also, the tasting here involves nearly all their available wines.
Nottingham Cellars – With two wines listed on the Huffington Post's "12 Livermore Valley Wines You Need to Drink Now", this is definitely a tasting room worth a stop.  While it is set in a less than romantic commercial building, the flavors are what brings people back.
More Than Just Wine
While the main draw to Tri-Valley is definitely the wine and golf, there is so much more to see and do.  Northern California has some of the most beautiful countryside in the US, and the Tri-Valley has plenty of ways to enjoy it:
Niles Canyon Railway – This hour-long train ride, that can feature an area wine tasting, is a great way to see the countryside.  There are several options for each trip including open-top trains, area wine tastings while riding, and my personal favorite Speeder Rides.
Olive Oil Tastings – The newest culinary trend is artisanal olive oil.  Supplying some of California's most respected olive oils make the Tri-Valley a great place to get your tastebuds wet with an Olive Oil tasting. Believe me, I was not prepared for the experience when I went to my first Olive Oil tasting, but by the end I really did notice distinct differences in the shape of the oils.  If you are new to the field or an taste expert, the place to check out is Olivina.
Mount Diablo – This State Park is located a bit north of Tri-Valley, but is one of the best hiking spots around.  This is a great spot for an afternoon hike, and visitors often find the impression of seashell fossils higher up on the mountain.  Another really interesting tour to take is a late-summer/early-fall guided tarantula hike.
Finally, A One Day-Trip Itinerary that stuck out to me was, the Big Day Out Under $25.  With 5 different wine tastings listed, even if you don't follow every suggestion, the guide gives a good idea of how much can be done in a visit while staying within budget.