Getting Romantic in Cinque Terre
November 9, 2010
by Jade Broadus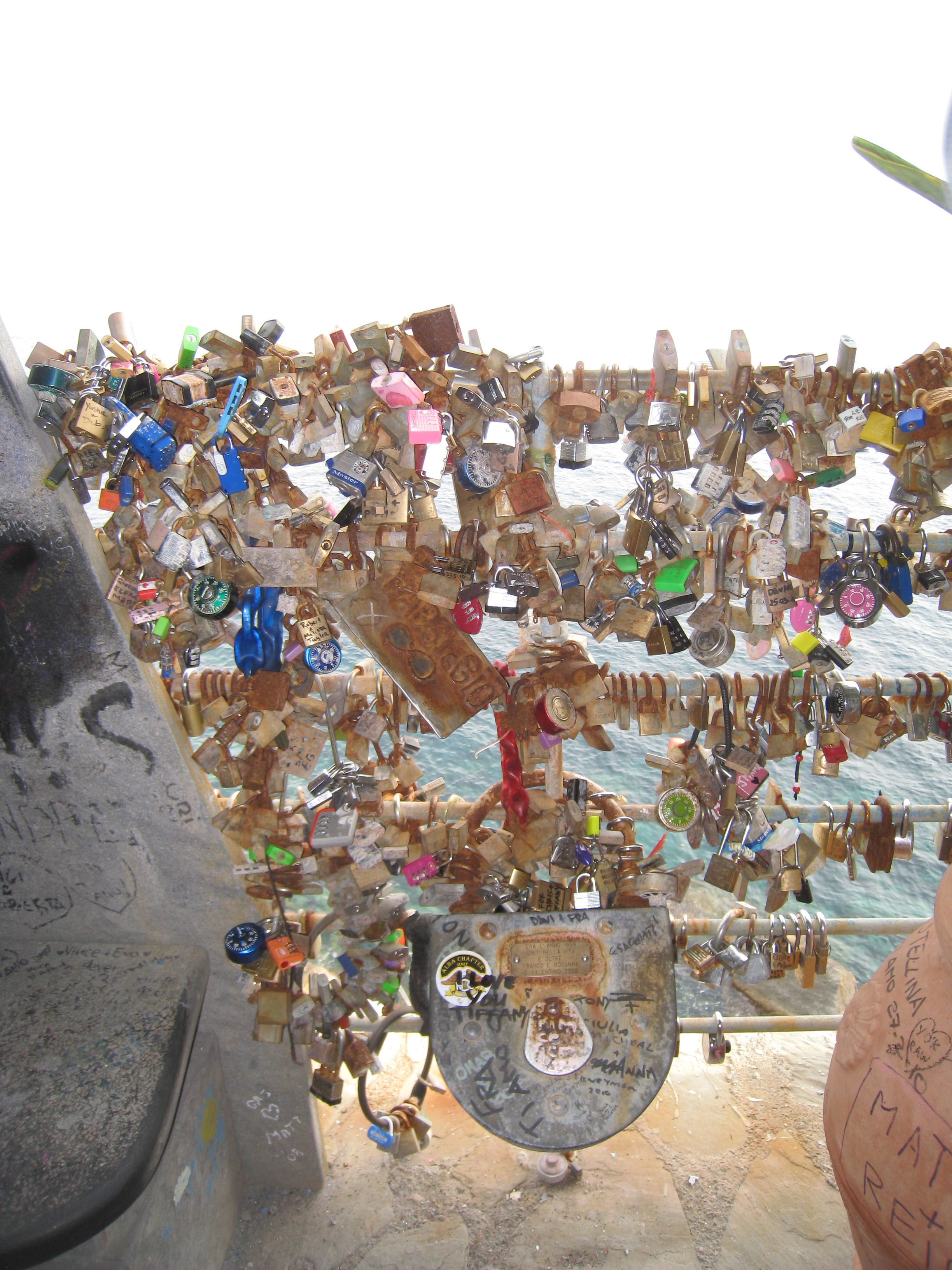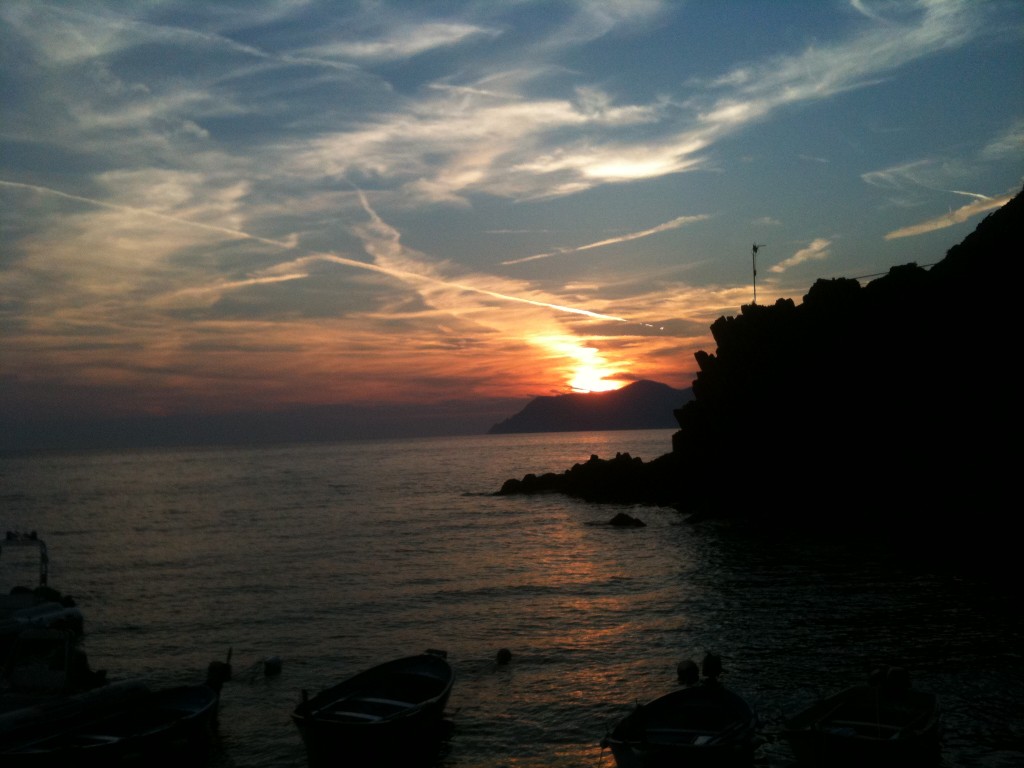 Cinque Terre is one of the most romantic places in the world. The sunsets, the teal green water, the pasta, the wine… even the hikes are named after the romance in the air. Whether you're there for the day or a long weekend, Cinque Terre is a lovers dream.  Here are ten ways to enhance your romantic getaway.
1.) Cinque Terre Wines.  Several of the towns have their own wines made from grapes in their area and there is also a white wine (Cinque Terre White) which blends grapes from all five of the areas. Hike through the vineyards in Corniglia and try the different types of wines.  You're bound to fall in love with one!
2.) Cliff Jumping. Get those hormones pumping with a kick of adrenalin.  In Riomaggiore, visitors can jump off 30-40 foot cliffs into the beautiful Mediterranean sea.  Grab your partner's hand and test your bravery together! Don't worry, there are spots to jump from that are only a few feet from the sea as well.
3.) Indulge in a feast! The food is delicious, especially the seafood and pasta.  This is one of the most affordable places in the world for sea-side authentic Italian dining.  Order the anchovies (a local speciality), fried fish or pasta and slurp it up while dining at any of the numerous seaside restaurants!
4.) Privacy in the Sun. There's a secret, private beach, where no bathing suit is required. (That's all I'm going to say…)
5.) Afternoon Delight. Cinque Terre is also known for their olive trees and olive oils.  Order a bottle of wine and enjoy an afternoon snack of bruschetta, dipping the bread in the olive oil.
6.) Work up a Sweat. Kayak from Riomaggiore south around the point.  You can rent a two person kayak for about $10 for 4 hours.  The kayak can take as long as you want- but bring a huge towel and blanket so you can dock the kayak on a secluded beach and enjoy some alone time.
7.) Lover's Lock. Bring a lock to add to the collection on Via Dell' Amore (Lovers' Walk). After a slow stroll along the cliff side, you'll be holding hands and singing love songs to each other; the graffiti and thousands of locks of love only enhance the romantic feelings.  Make sure to place your lock somewhere you'll remember! (Don't worry: If you forget a lock, they sell specifically designed Cinque Terre locks of love; for a personalized touch- add your initials)
8.) Cultural Awakening. Have a historical, religious experience- even if your not religious!  Cinque Terre is known for its historic architecture and one unique feature is that all the towns have churches that were built in the romantic Gothic style from the 1300′s.  In Riomaggiore, there is a gothic style church atop the mountain offering views of both the town and the sea, which can be seen in peace and quite – when we went, no one else was around!
9.) Take a sunset ferry. You can hike from town to town, but another way to enjoy the Mediterranean views is by boat.  Catch the ferry in the late afternoon from Riomaggiore so you can see sunset views as you head north towards Monterosso.
10.) Sweet Desserts. Before heading back to the hotel room grab some gelato!  Get several flavors, two spoons and a spot by yourself.  (You might want to sample the Cinque Terre flavored gelato before you order…it's has an acquired taste.)  It will be the most relaxing and delicious gelato you've ever eaten, and you can talk about what to do now that the sun has gone down…
Have you been to Cinque Terre?  Were you there on a romantic getaway? What would you add to the list?