Road Trip : Wyoming Day 2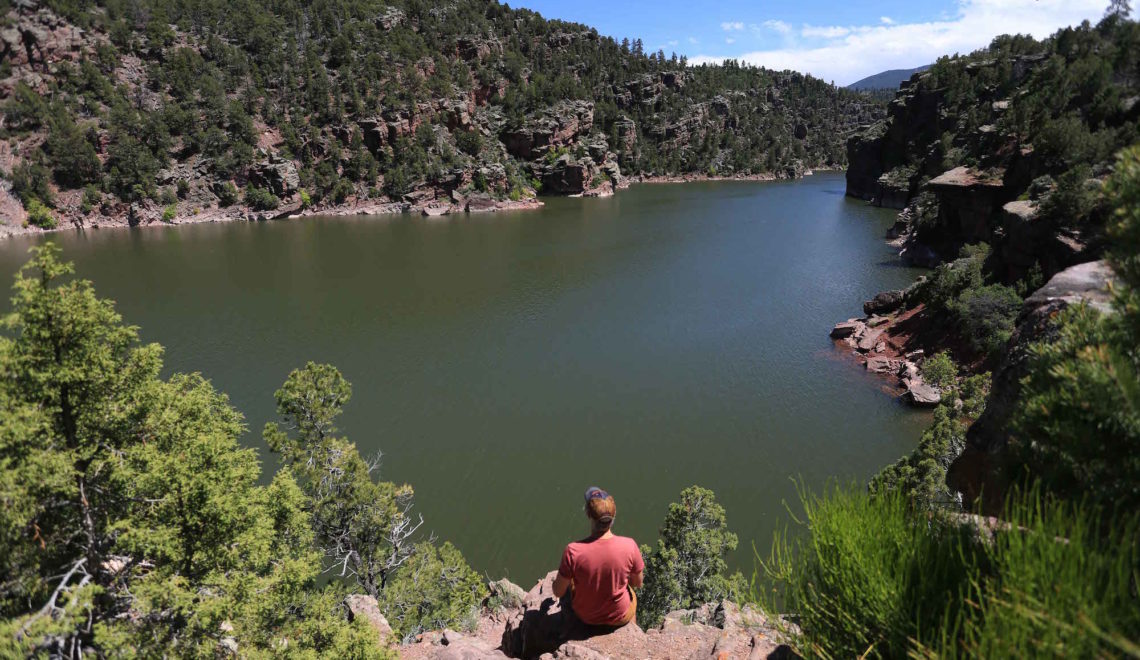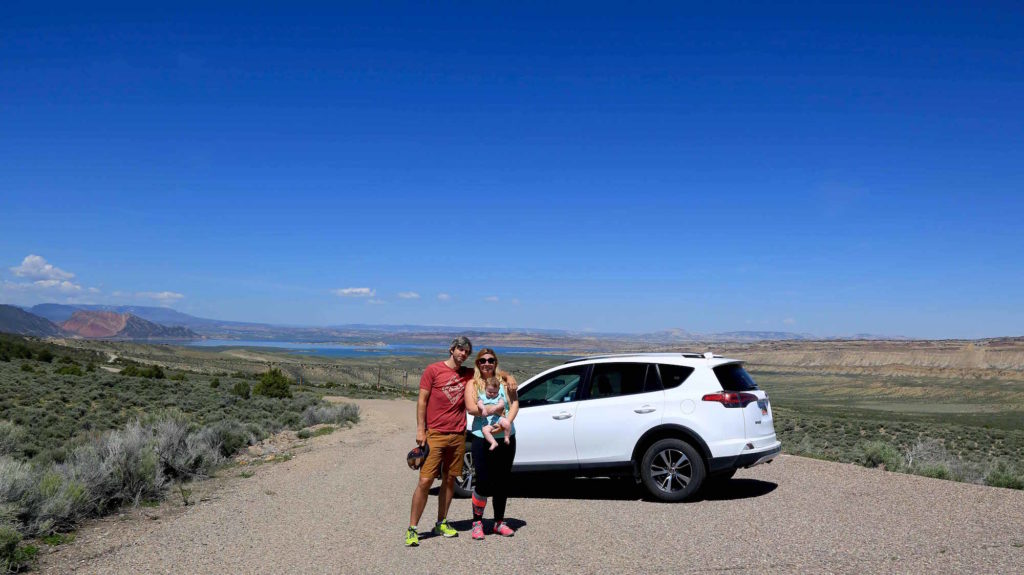 Read our Wyoming Road Trip Day 1 here. 
For some, it can take a few days to get in the swing of a road trip. We've found the growing pains can usually be settled with donuts, so we stopped at Cowboy Donuts, a family run shop offering specialty donuts and kolaches (a new addition to the cures for road trip growing pains). With our grab-and-go breakfast in hand, we set off to explore the Flaming Gorge National Recreation Area.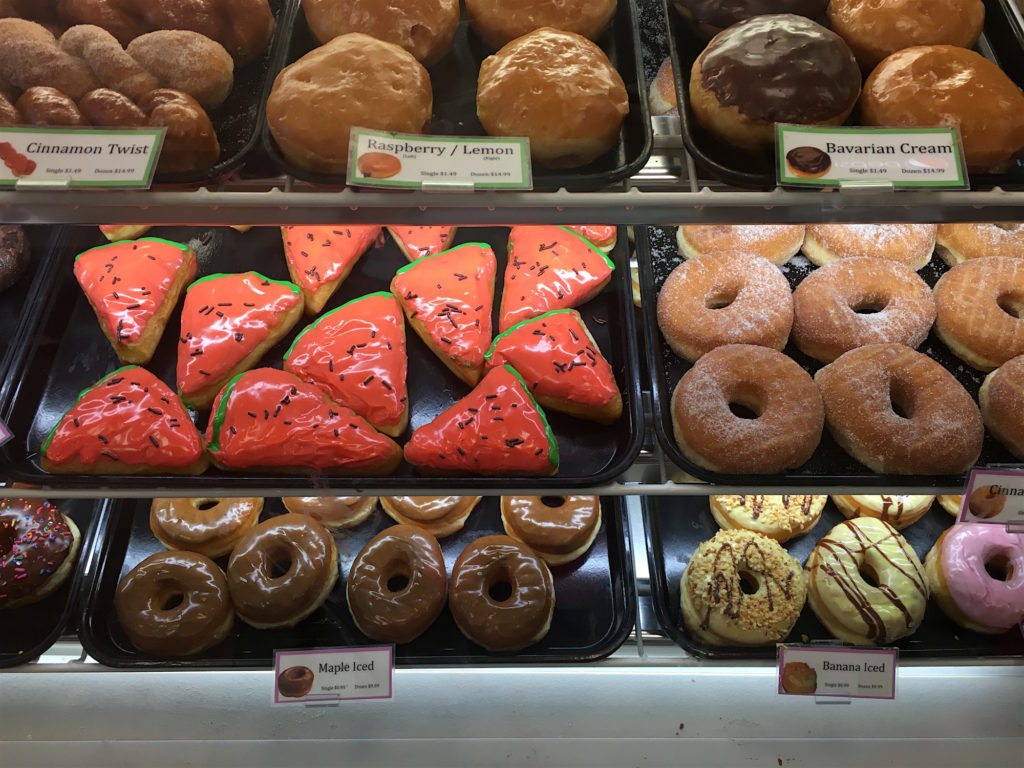 Prior to our trip, I had only imagined Flaming Gorge as the sunrise canyon from A Goofy Movie – I know that's not actually the film location, but that's how my mind works. I was surprised to find that the Flaming Gorge National Recreation Area is actually home to a wide range of landscapes. The drive begins with sweeping grassy hills which were unexpectedly dotted with many of the same animals from yesterday's loop – wild horses and pronghorns.  While the wild horses stayed too far away for us to really see, the pronghorns were actually less skittish, allowing us to take some great photos and just watch them glide along the hilltops.
Our schedule for the day was pretty relaxed, which allowed us a full day of exploration.  And you need at least 6 hours to explore Flaming Gorge and the 91-mile reservoir.
There are two different ways you can take to get there. From Rock Springs to Flaming Gorge is about an hour drive, which gets you to the outer edge of the recreation area. If you want to spend the night at the Gorge, you can travel twenty miles from Green River and arrive at Buckboard Crossing Campground. There, you have access to running water, lake access for boats or kayaks, picnic tables and fire rings for grilling out. We decided to embark on our trip from Rock Springs.
Side note: While we have gone on a number of road trips, we usually pack the itinerary pretty tight and any exploratory side routes are over-ruled. I always find that the real adventure happens when you get a little off the beaten path and explore just beyond the map. After this trip, we will definitely be setting aside more time for the journey in the future – where we can fully take advantage of the detours.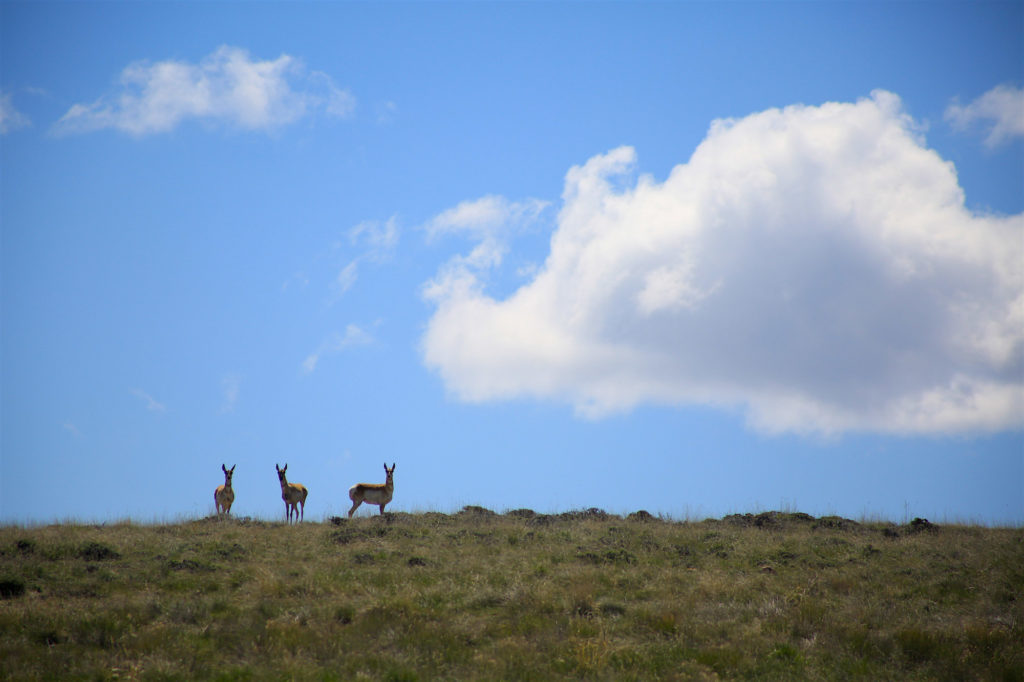 Travel Tip: Rent an SUV for your Wyoming road trip. There are many dirt and gravel roads that lead to some of the most beautiful scenic overlooks, and you don't want to have to worry about your rental car not being able to handle the terrain.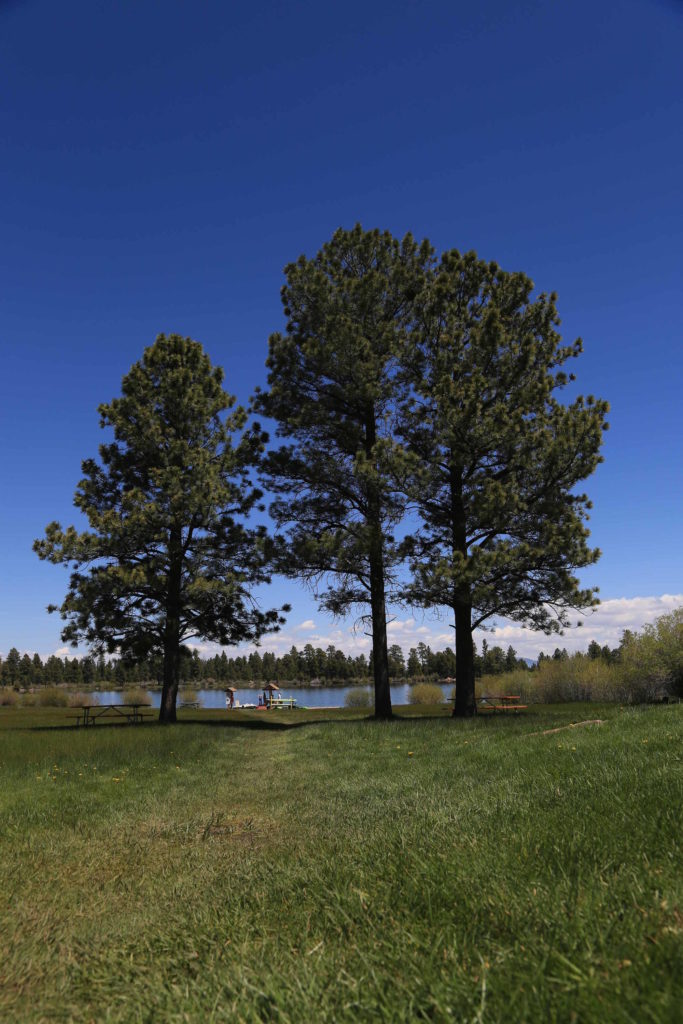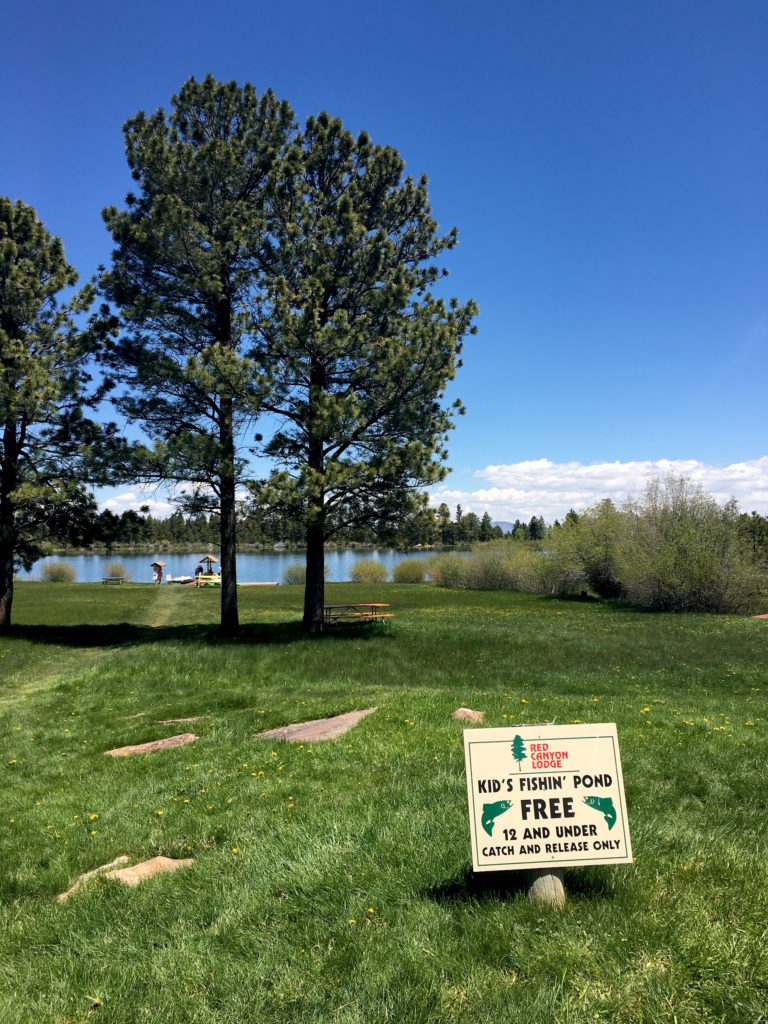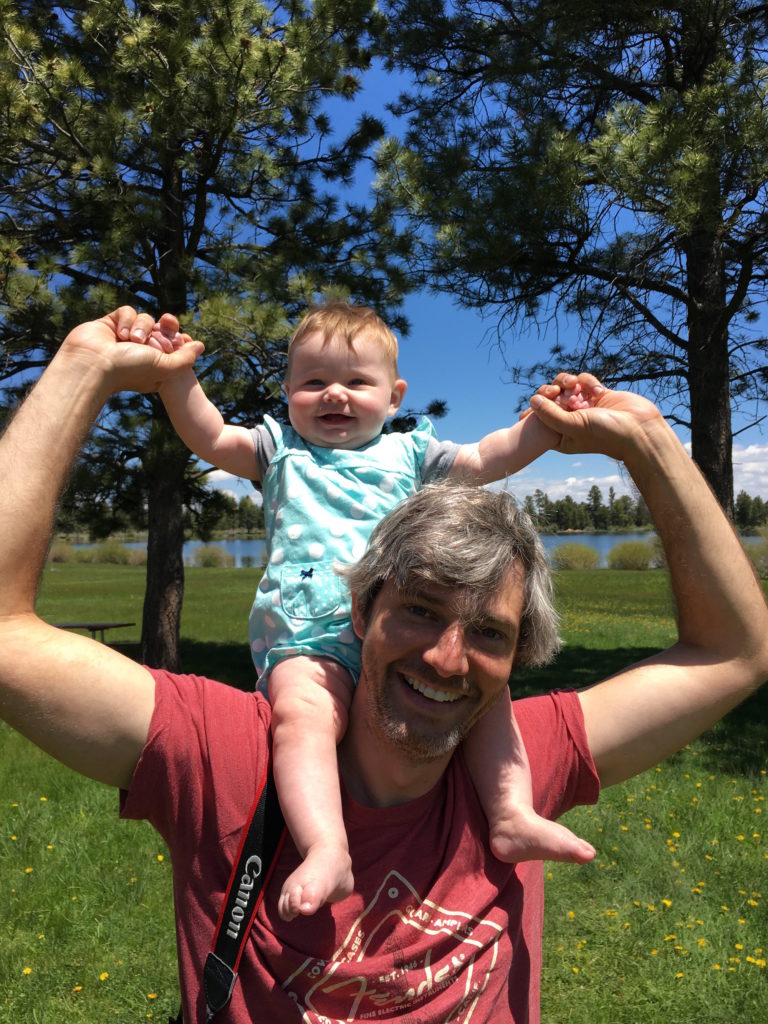 Crossing over the dam – and actually into Utah for a bit – we stopped in at the Red Canyon Lodge. Because we were working with both Travel Mindset and Visit Wyoming, we were given a bunch of recommendations to help in planning. This restaurant/activity center/cabin rental stuck out, so we made it our southernmost stop.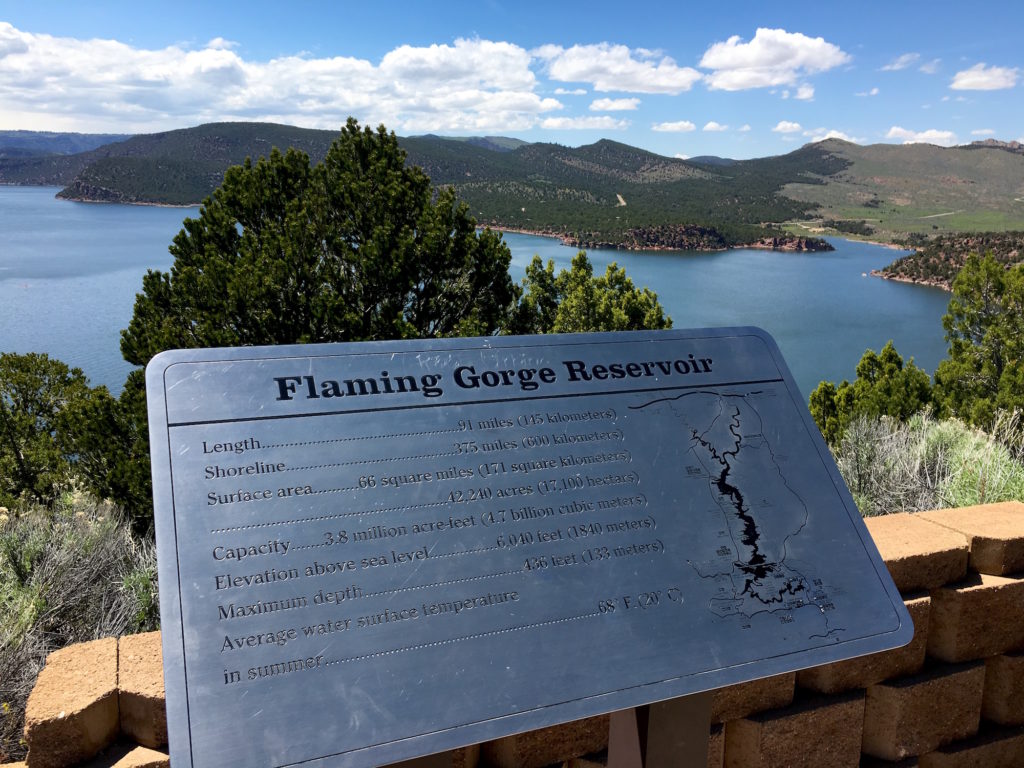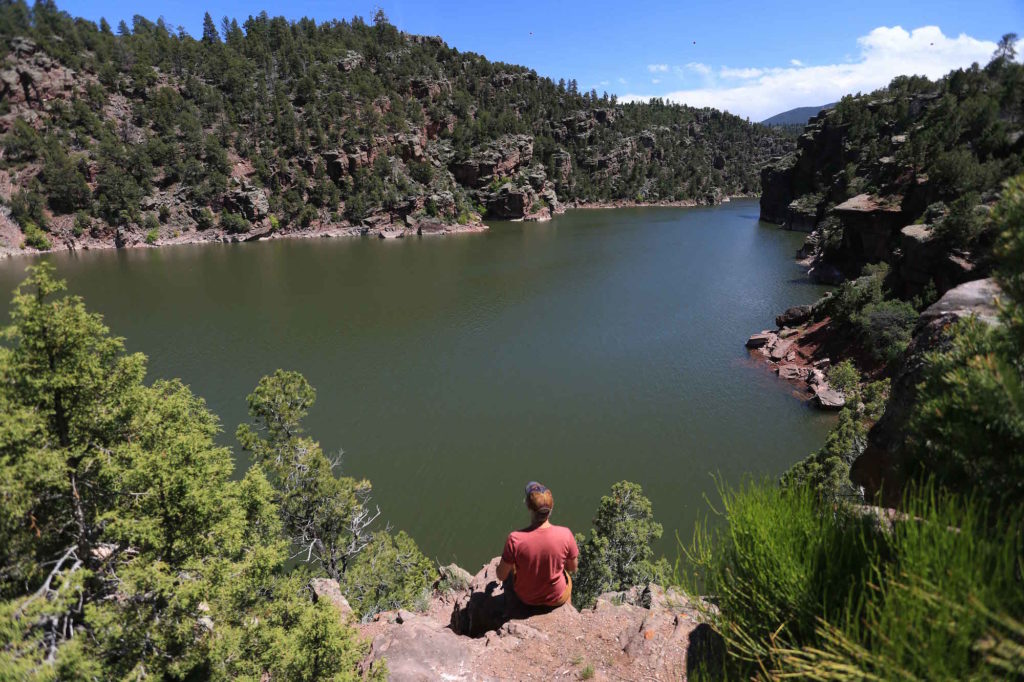 While we were expecting some sort of overrun 'beach', what we found was a quiet respite beside its own small lake.  Walking past the fishing pond and through a field peppered with dandelions, the setting was perfect for a complete escape from the city.  I haven't felt so at ease since I stayed in Vermont years ago. We rented kayaks and paddled around the lake, working up quite an appetite.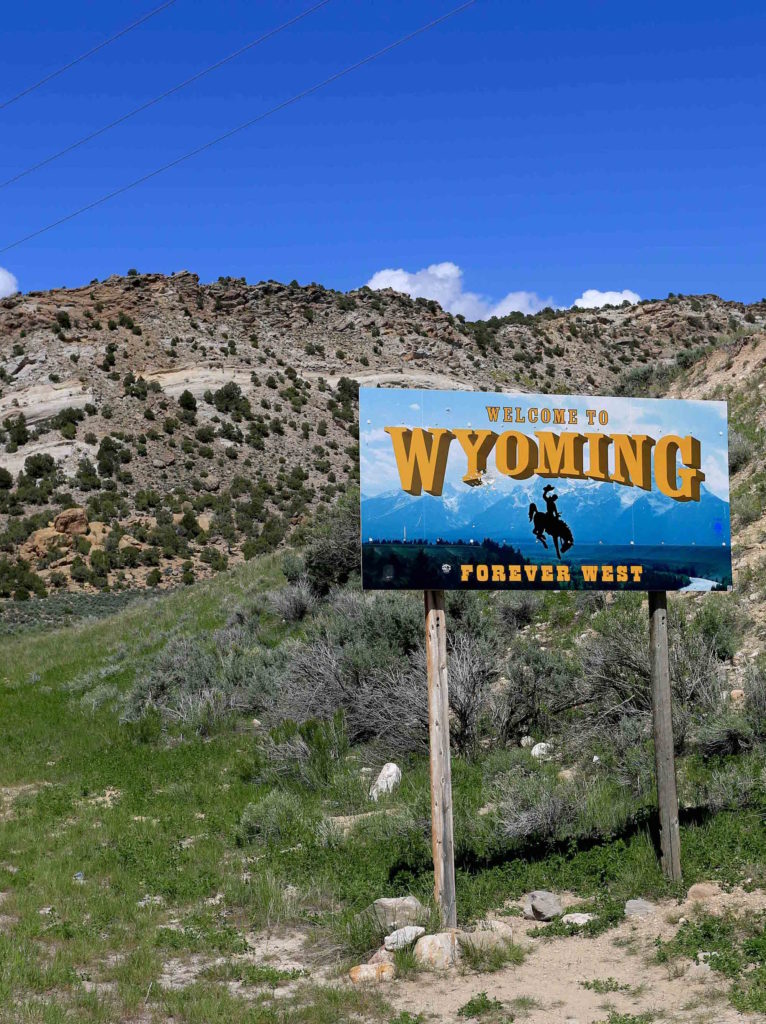 We arrived too early for dinner and lunch is only served on the weekends, so we instead grabbed a bite at the Flaming Gorge Resort, where we sampled the Navajo Taco because "I try tacos everywhere." This is a great spot to rent fishing gear, take off with a fishing guide or embark on a rafting trip.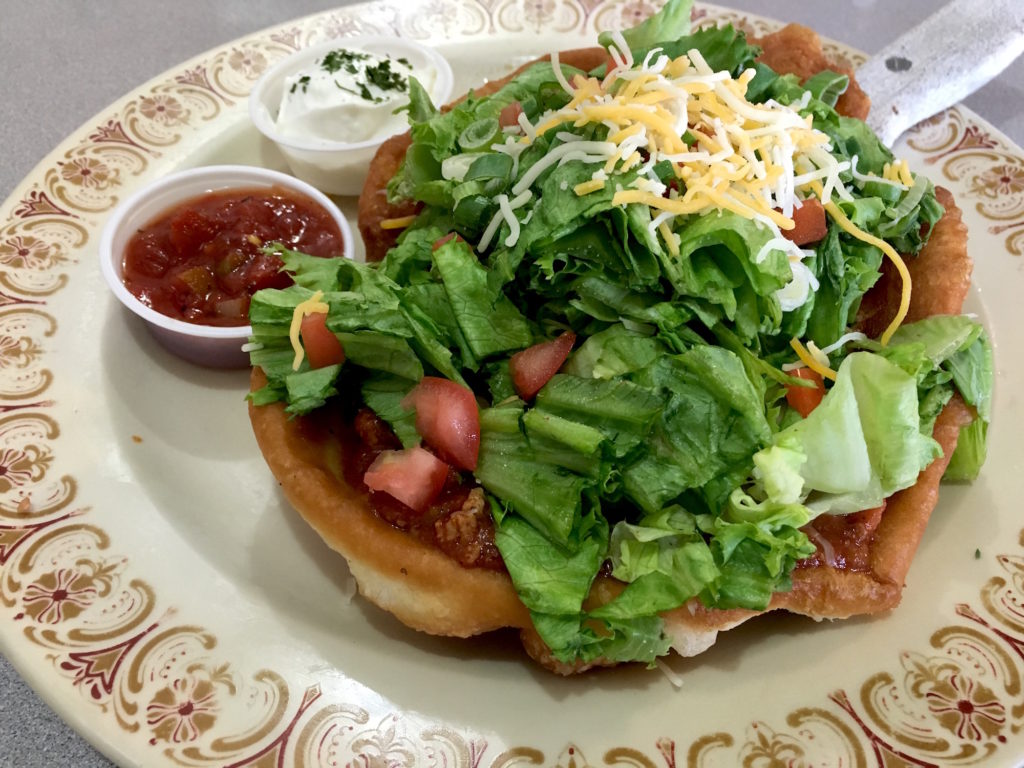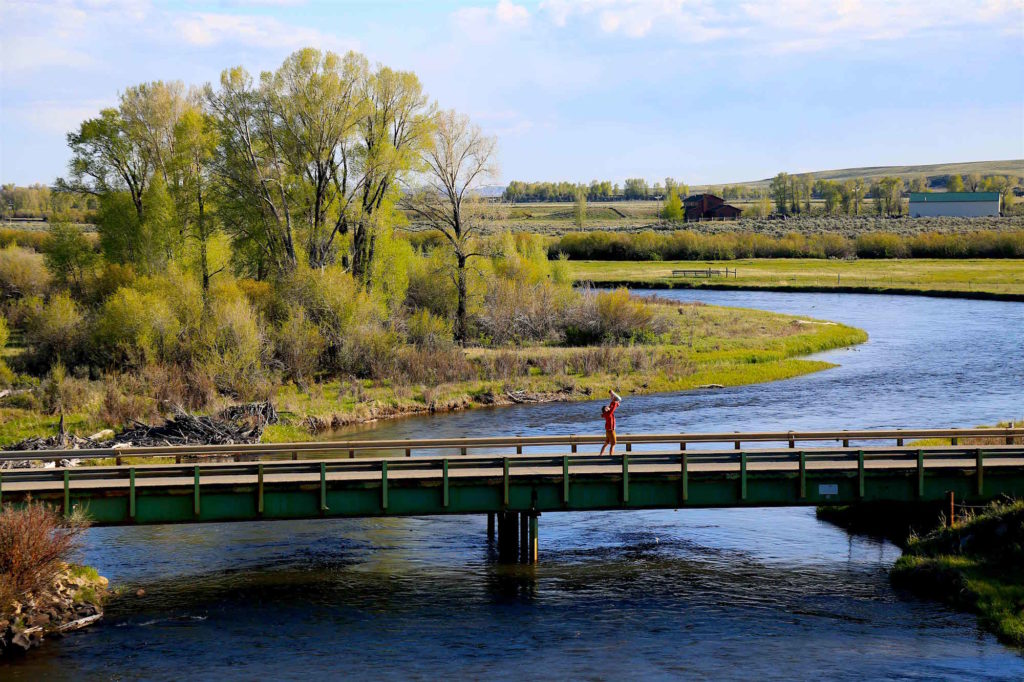 Our final leg for the day took us back up through the Flaming Gorge, past Rock Springs and up to Pinedale – stopping off in Farson for what turned out to be, hands down, the biggest single serving scoops of ice cream we've ever eaten.
This is our 6th road trip as a family and we've definitely learned some tricks along the way to make sure everyone has a great time.
Stop and get out of the car often (our ice cream stop was a very delicious pit stop)
Even in mountain destinations, the summer sun is bright and potent- remember to put on sunscreen in the morning and reapply throughout the day.
Take wacky photos and group selfies (I love our shots overlooking the dam, with wild horses running in the background, and on hikes around Flaming Gorge, near the Pony Express statue in Farson).
Take turns sitting in the back with the kid(s).
Try foods that are new to you.For us, that meant Kid Augustine got to try mashed potatoes and sherbet for the first time and the adults sampled a few new beers and a bison burger.
Find other families and join them for a hike, paddle or lunch. Kids love being around other kids and the parents can talk about which stops along their road trip are worth it.
Before pulling into our hotel for the night, we grabbed a bite and a flight at Wind River Brewing Company, and (yes!) there were several kids at the brewery for Augustine to squawk at.
Our trip was sponsored by Travel Mindset & Wyoming Tourism.