Revisited: Rincon, Puerto Rico
December 31, 2010
by Jade Broadus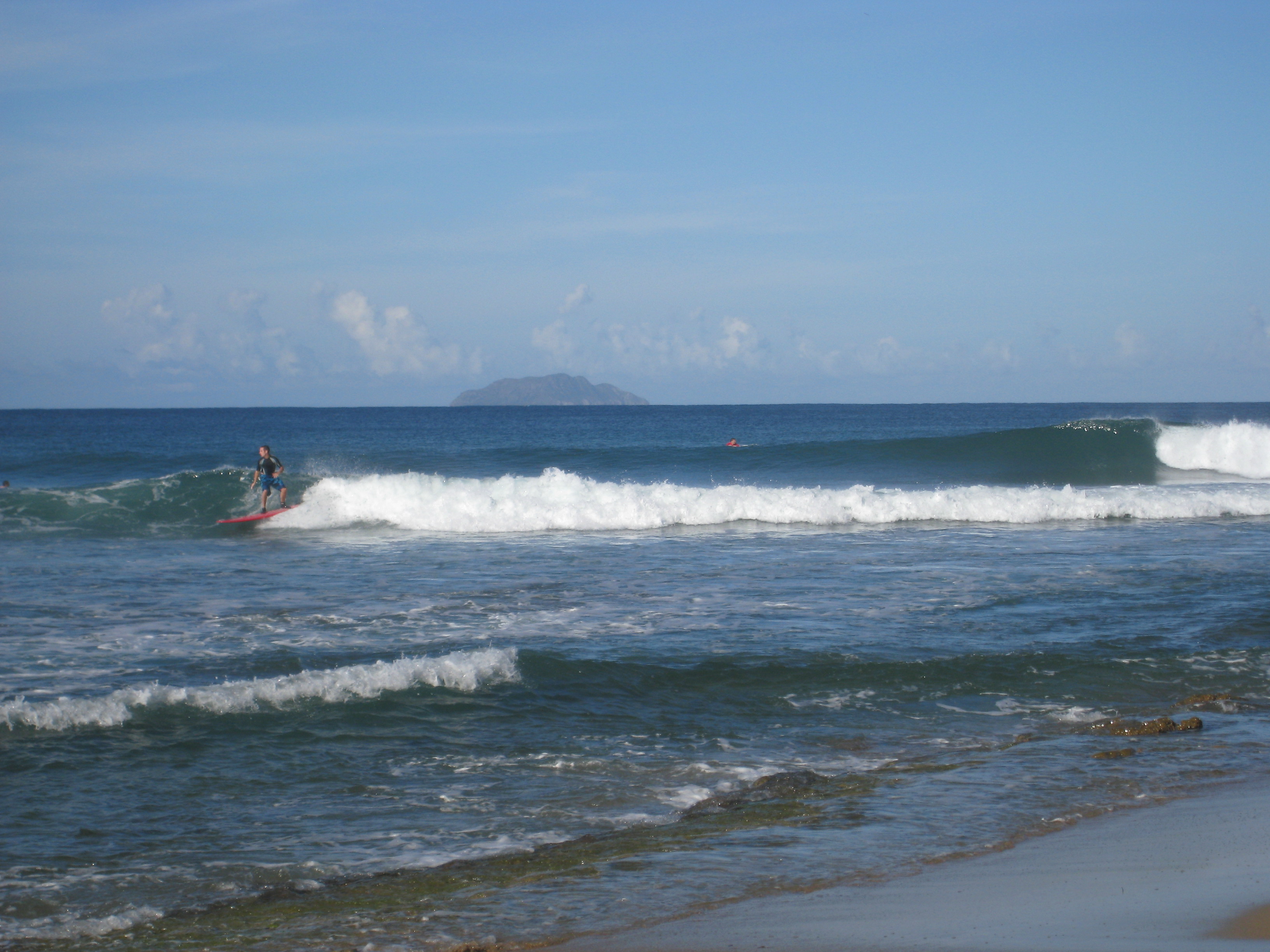 I grew up in a surfing family and because of this, many of our family vacations are centered around tropical locations where surfing is the main attraction.  One of my favorite places we've traveled to is Rincon, Puerto Rico.  It's no surprise that it's called "Pueblo del Surfing" (the surfing town) and has nicknames like "El Pueblo de los Bellos Atardeceres" (the town of beautiful sunsets), because not a day went by that we didn't start by riding the waves and end by watching the sunset over the ocean.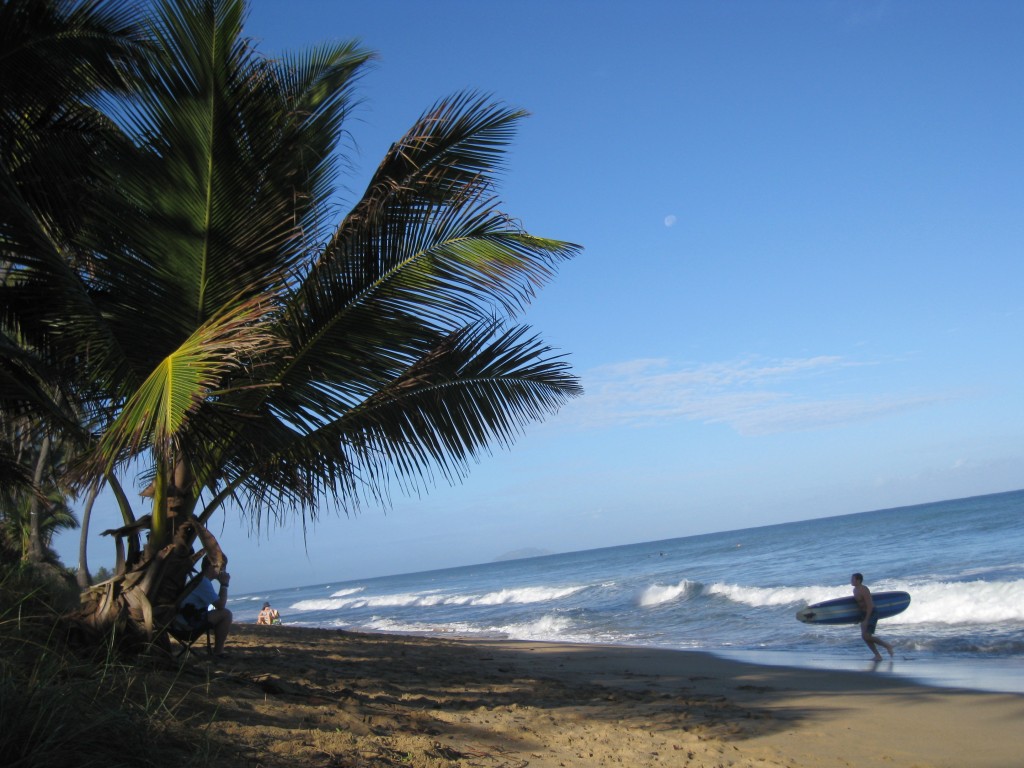 We flew into Rafael Hernandez Airport (BQN) and had about a thirty to forty-five minute drive to where we were staying.  Not bad, considering if you fly into San Juan it'd be about a two hour drive.  The highways are paved, which is nice, but getting around isn't that easy.  Roads fork, change names and once you get into residential or beach area they are usually unpaved, rocky and hilly.  Best advice- get good directions or have a local with you!
One morning we wanted to go to breakfast at The English Rose, which is on top of a mountain and has beautiful views of the forest and ocean in every direction.  Getting there though is like driving on an obstacle course with straight inclines up and huge holes in the road.  The food was delicious, just drive carefully or your car could get stuck!
We surfed and hung out at Maria's Beach, Steps Beach, Domes Beach and used our tourist map to get food and drinks to watch the sunset. One of the days we took a sail boat out to a reef and snorkeled in the clear blue water.  Snorkeling was awesome and we saw a ton of fish and coral, but I actually loved the boat ride more.  It was so calming just laying on the top deck with a cool breeze through the sunshine.
No matter what you fill your days with in Rincon, you leave feeling totally refreshed and relaxed.  And you might not want to leave at all! If you've ever thought about packing it all up and moving to the beach, check out this couple!  They moved from California to Puerto Rico and haven't looked back!