Relaxation: Puerto Vallarta Day 6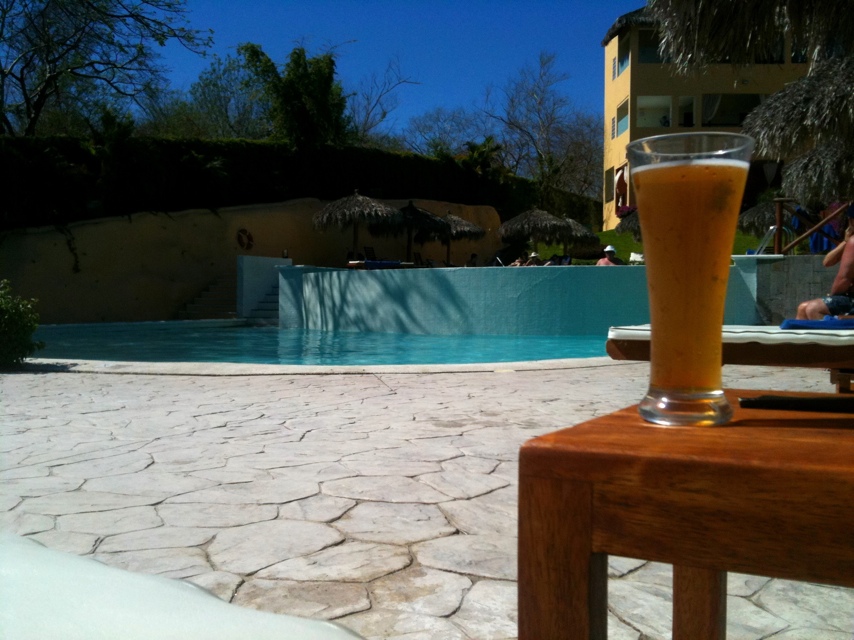 The term 'All-Inclusive Resort' means that there are tons of things to do without leaving the property. So far we've gone on two excursions, surfed, explored the activities The Palladium offers, but we haven't taken time to do what most people travel hundreds and thousands of miles to do, relax. Being that this is nearly our last day at the resort, it's good that we finally got a day to do nothing but hang out. Don't get me wrong, we have had time everyday to kickback, but there is a difference between taking an hour here or there and taking an entire day.

It took me several days to unwind to the point that I could take the day off, and I didn't realize how hectic my life usually is until I had today. While I wouldn't want to have everyday be like today, I no longer look down on the other resort members who haven't left the pool area yet. Everybody needs time away from the life they've built to let go of the pressures and enjoy the fruits of the work they do in order to appreciate everything, even the little things like endless Ticket-To-Fly drinks, quesadillas, and papas fritas.