Pumpkin Pie Ice Cream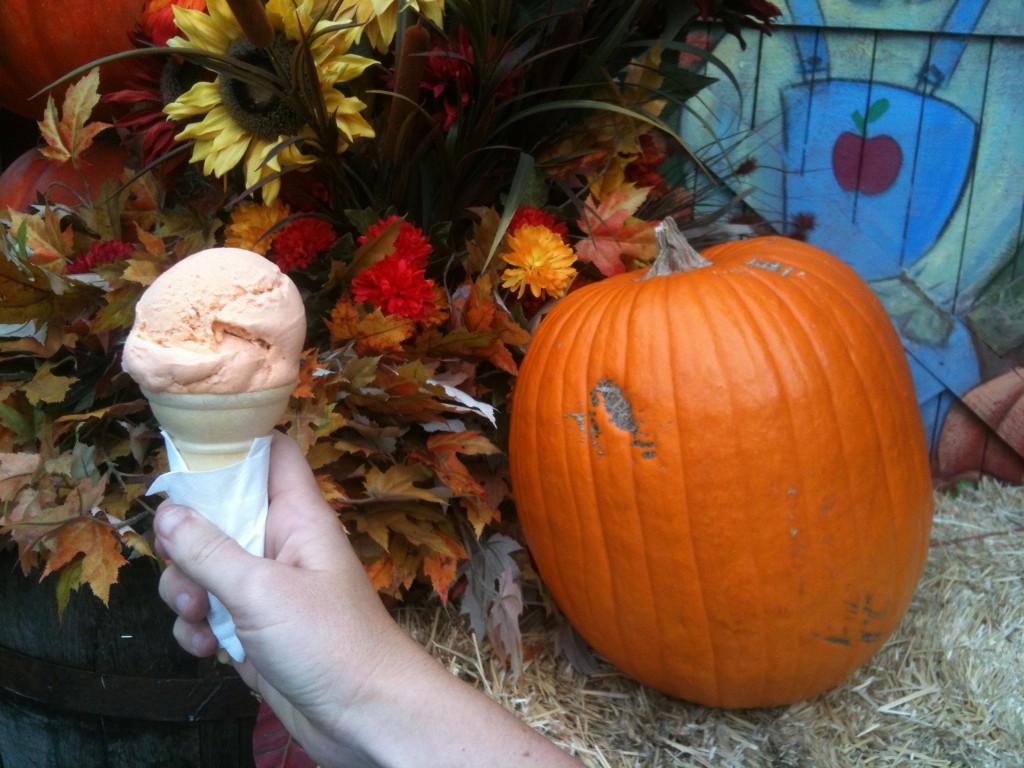 A few weeks ago, Bob and I packed up our Los Angeles apartment of 4 years and moved over the hill to West Hollywood. One huge criteria of a new apartment for us was the walk-ability of the area. We wanted to ditch our cars (in a very car demanding city) as much as possible and walk to the grocery store, farmers market, bars and restaurants. Luckily, we found a great apartment within walking distance to most everything we wanted to do.
Just like with traveling, moving to a new neighborhood brings on a different routine, and we've spent the last several weeks exploring our new 'hood.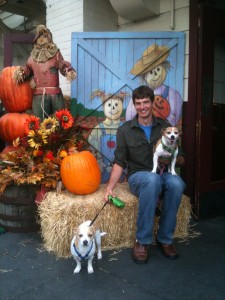 The Farmer's Market at The Grove is about ten minutes away and has already been the site of several Saturday date nights, afternoon fudge stops, and for after work drinks. Yesterday, I found a new and more important reason to go to the Farmer's Market:
Pumpkin Pie Ice Cream
Pumpkin flavored desserts are my favorite holiday treats. You can keep your eggnog or spiced cake, I want pumpkin everything! So, when I tried the pumpkin pie ice cream- I was in Fall treat heaven. It was beyond anything I could have expected and it tasted exactly like grandma's pumpkin pie. SO GOOD!
Bennett's Ice Cream at the Farmer's Market makes homemade ice cream in a variety of flavors and is quickly becoming my go-to for a hot LA day. They change their menu by season to feature holiday inspired treats and combinations with seasonal fruit. Currently they are serving pumpkin pie and will soon start with peppermint stick in December.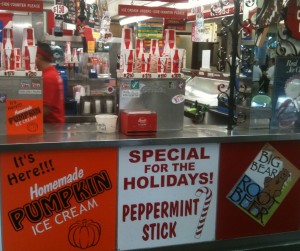 If you love pumpkin pie and you live in LA- make a dash to Bennett's Ice Cream and splurge on a few scoops. You will not be disappointed! (And, I say splurge because this place isn't cheap- although not too expensive- it will run you $3.75 for a scoop on a cone.)
Make your own:
Here are two recipes for pumpkin pie ice cream that look and sound delicious-
. Tracey's seems a little more beginner friendly and the LA Times Kitchen requires an ice cream maker. If you make them, let us know how they taste!