Photo of the Day: Cancun Public Beach
April 27, 2012
by Jade Broadus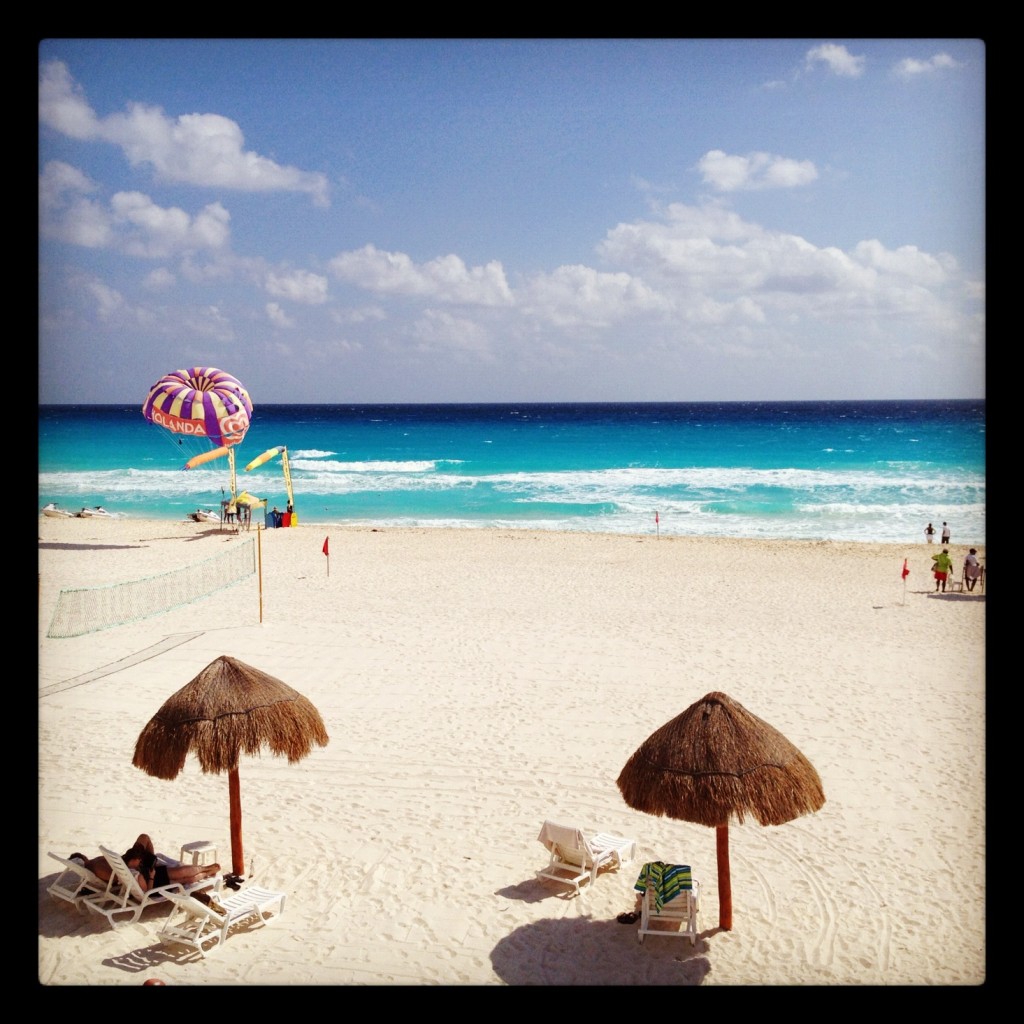 Photo of the day: Dreaming of the Ocean- Cancun.
The ocean off the beach of Cancun is jaw dropping, gorgeous- quite possibly the most beautiful colors I have ever seen. The soothing umbre effect of the turquoise, teal, sea foam grean to the light blues through midnight blue is calming. It's easy to lounge on the beach listening to the soft waves crash in and lose yourself in the changing tide.
I had never wanted to go to Cancun before because I had preconceived ideas about what type of people vacationed there and what the experience would be like. And, yes- some of those ideas were right… some crowded beaches (mostly outside of your hotel), expensive tours, bad all inclusive food. But when we got out of the hotel district just a little (the picture above is at a public beach) and visited some of the local areas, it was downright peaceful and full of adventure. Have you been to Cancun before or visited a place that exceeded your expectations?