Panama City Beach : A Bucket List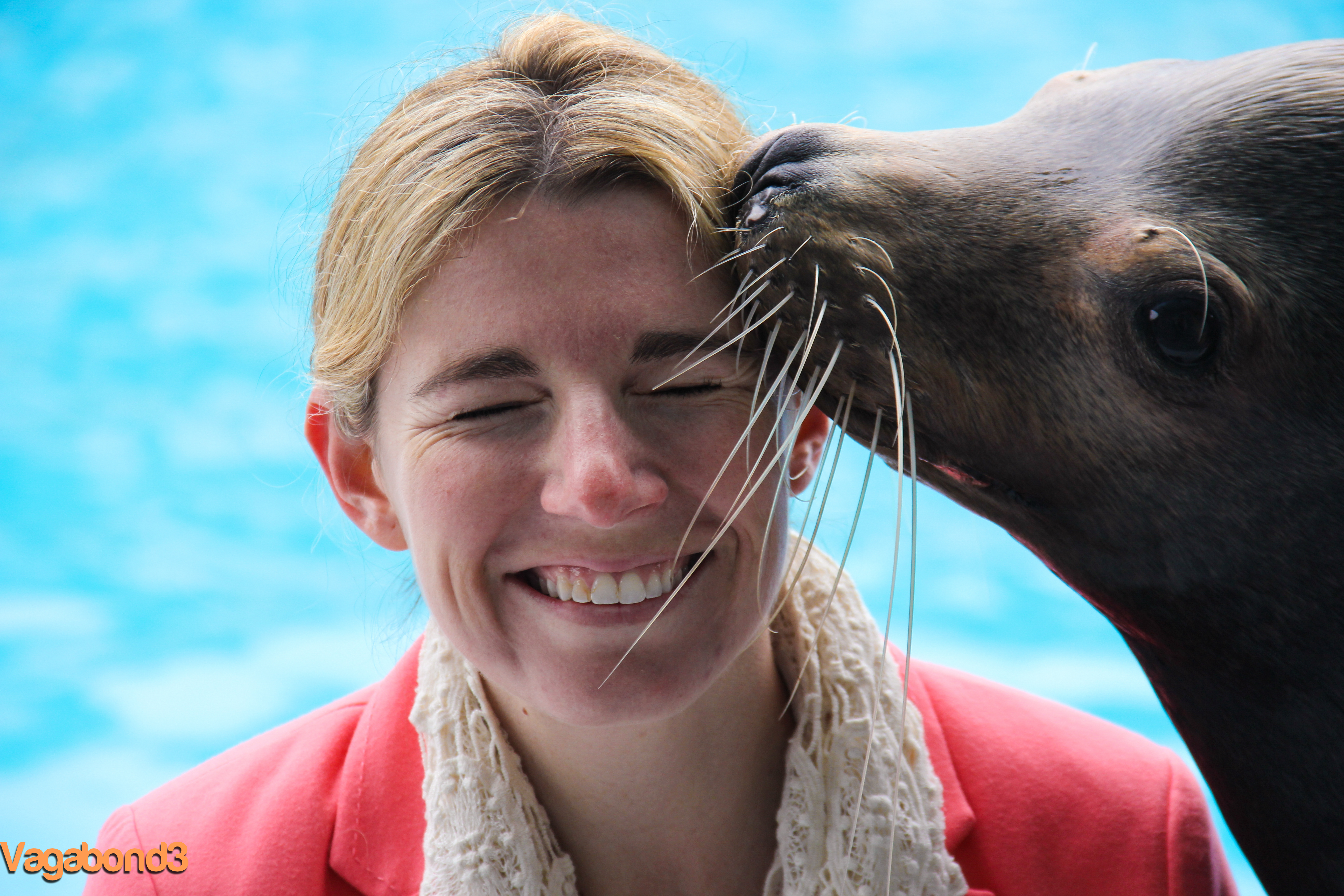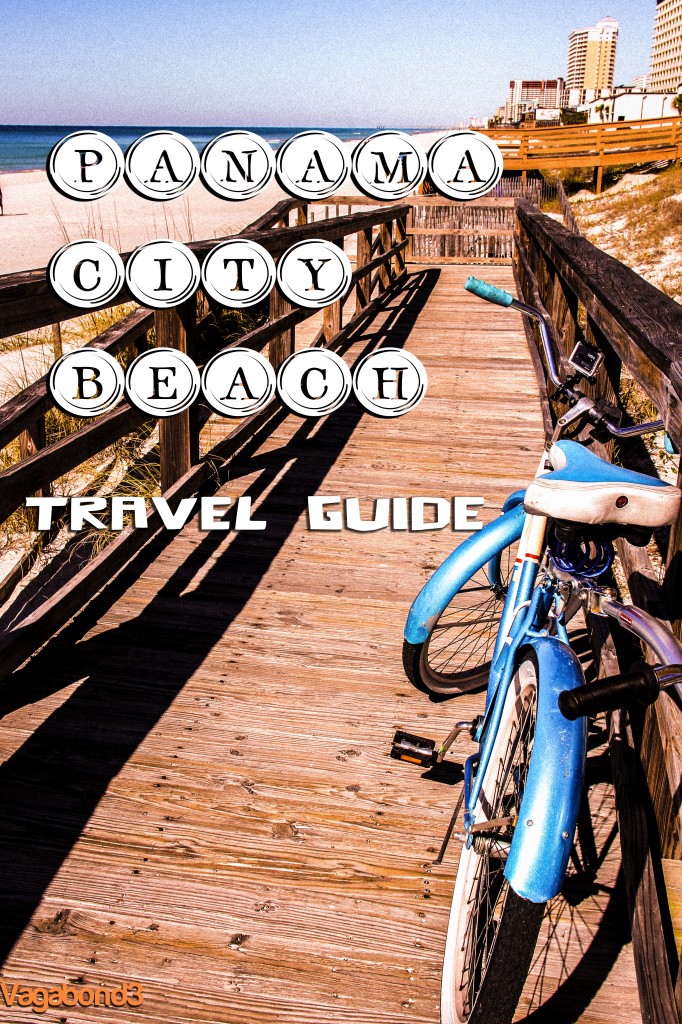 Panama City Beach has staked its claim as the beach with a thousand faces.  I found this out on my first trip, as I was served a meal its chef had prepared for the President and the Olympic team, and after I had been kissed by a sea lion.  If you're just lounging on the shoreline, you're missing out on Panama City Beach.
Our last trip was a whirlwind that left me with some amazing sunset shots and a painting by a penguin.  As we plan our next vacation, I've put together a Panama City Beach Bucket List, all the things PCB does best and some of the unique activities I discovered on our last visit.  From shipwrecks to sunsets, here are the things I can't wait to do in Panama City Beach, Florida:
Spend A Day on Shell Island: Captaining a boat across to this deserted island and exploring it almost entirely by ourselves was hands down the high point of my last Panama City Beach trip.  Feeling worlds away, no one in sight, and snapping killer pictures, the only regret I have is that we didn't know what we'd find and only had an hour on shore.  When I return, I want to spend a full day out there, pack a picnic, wade in the clear waters, and see even more of what the island holds (especially the abandoned house on the dune).
Experience Scuba in PCB: On our last trip, standing on our paddleboards, we could look down though the clear water and see some of the submerged ships that dot the coastline, immediately I wanted to see more.  With wrecks dating back to the 1800's and several World War II era ships resting on the seafloor, diving off the coast of Panama City Beach is an explorers dream come true.  Also, a scuba trip here can mix a variety of wrecks and local reefs to create a day on the water with more variety than most places in the world.
Spot a Deer in St. Andrews State Park: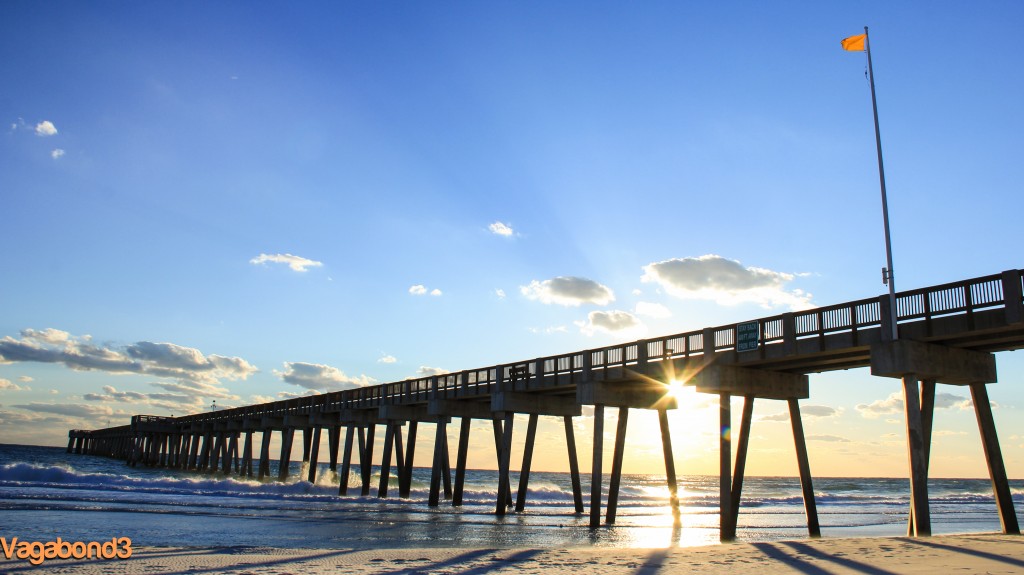 I've said it dozens of times, seeing evergreens grow out of PCB's white sand is captivating. I can't wait to go back but this time I'm going to be on the lookout for the wildlife that roams this unusual landscape and, honestly, I want to camp out.  St. Andrews State Park is incredible, winning plenty of national recognition awards, but beyond all that it's a quiet way to enjoy the beach at night, listening to the sand blow into the bark of the forest and possibly spot a deer wandering around for a late night snack.
Celebrate at Pirates of the High Seas Fest: If you didn't know this about me, I'm kind of a big pirate fan.  With a pirate invasion by sea, treasure huts, and public costume contests, this seems too surreal to miss, especially if they do the dueling fireworks.  Events running throughout the days and into the night, including concerts, parades, and beach ball drops, mean that it's easy to work the festival into an action packed trip.
Take a Sunset Cruise: Most beaches in the South get great sunrise views, but Panama City Beach's coastal bend gives it rich, vibrant sunsets as well.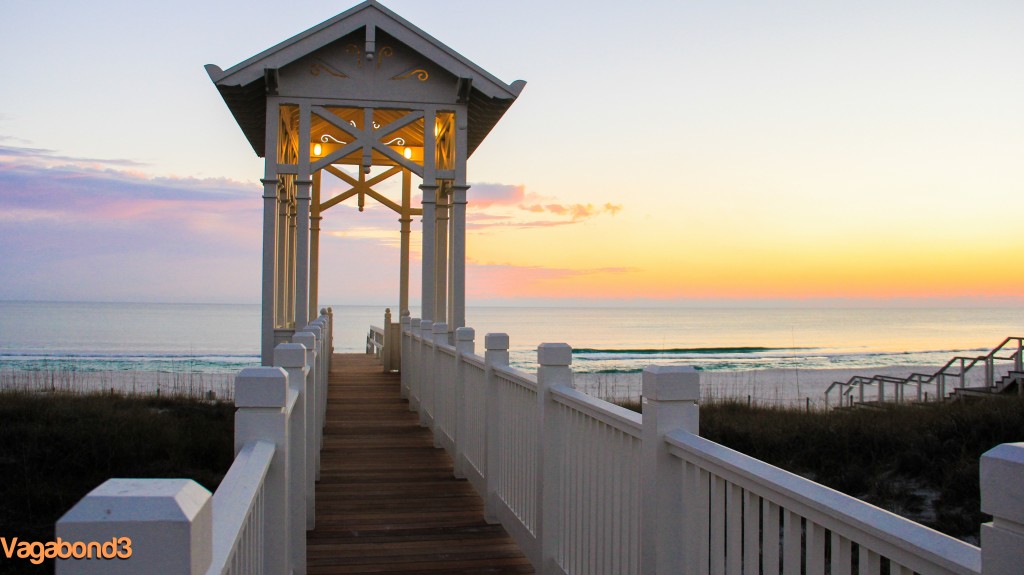 While everyone visiting the beach has to catch a glimpse of the sun sinking over the pier, the photographer in me can't resist the urge to get off shore and snap some shots of the coast in the Golden Hour.  Looking into this led me to the best discovery ever.  Most of the sunset cruises mention the frequent appearance of dolphins… add a cold beverage and Jade and I are hooked.
These are just my top stops for my next trip to Panama City Beach, but I want to make sure that if you are planning your trip you take in a few of my other favorite spots, like Gulf World (a sea life park with a rescue wing) and Finn's Island Style Mexican Food.  Like I said, PCB really is a beach with a thousand faces and whether you are on a romantic weekend away or a family vacation, this spot has you covered.