Our Favorite Town in Cinque Terre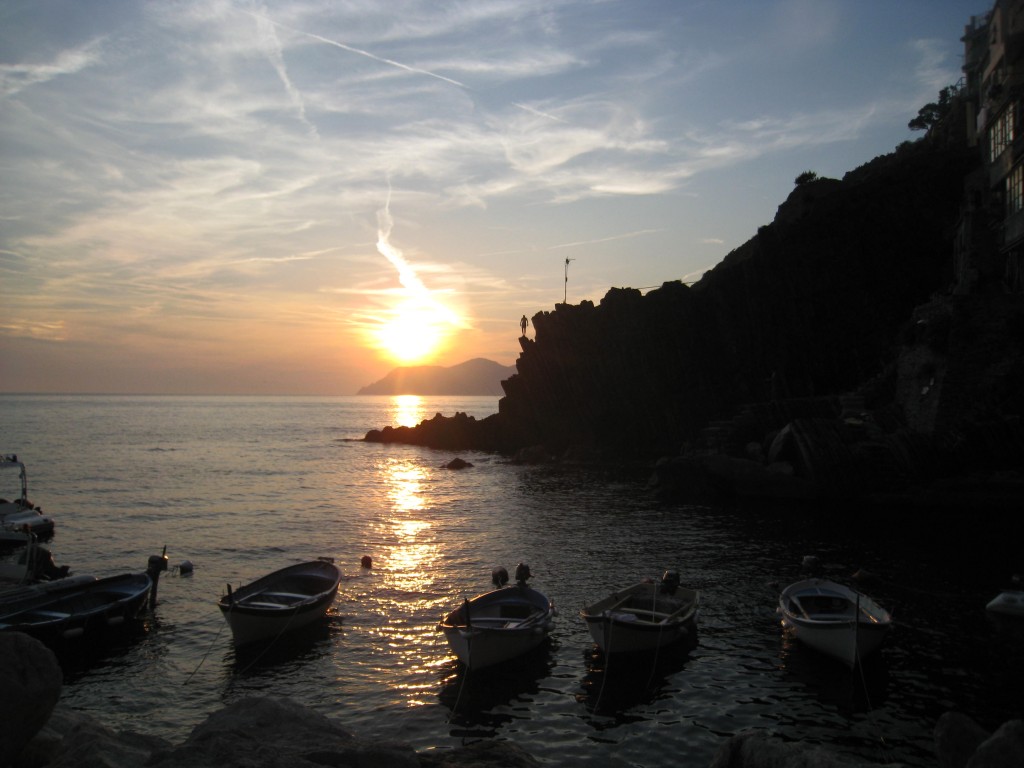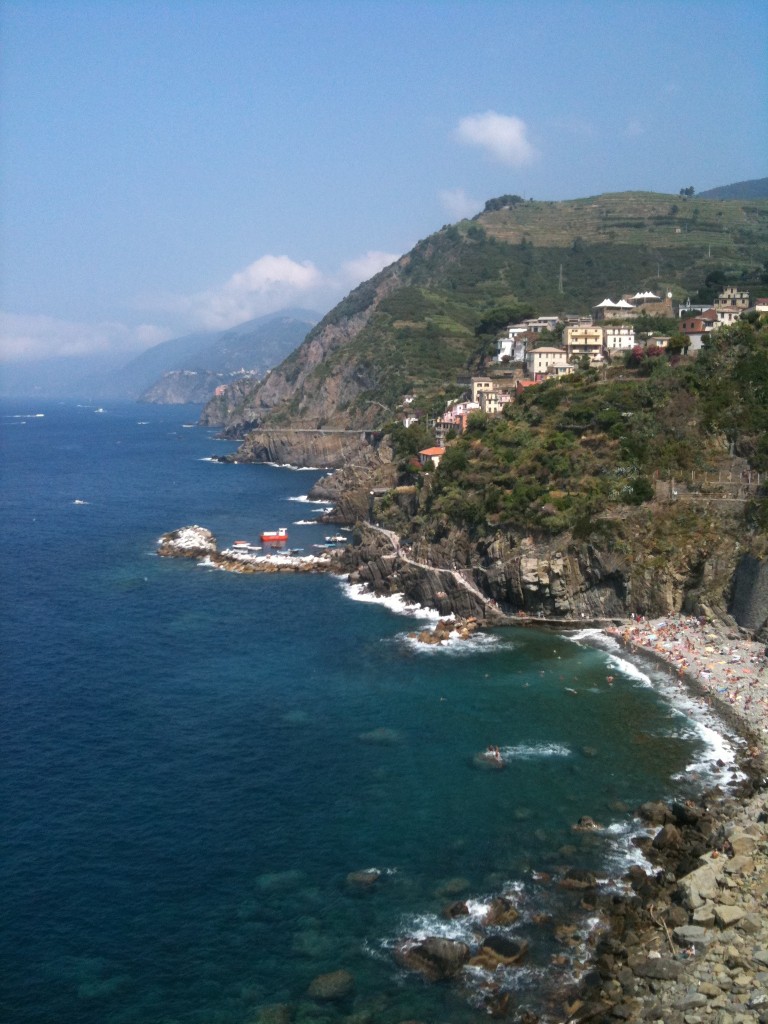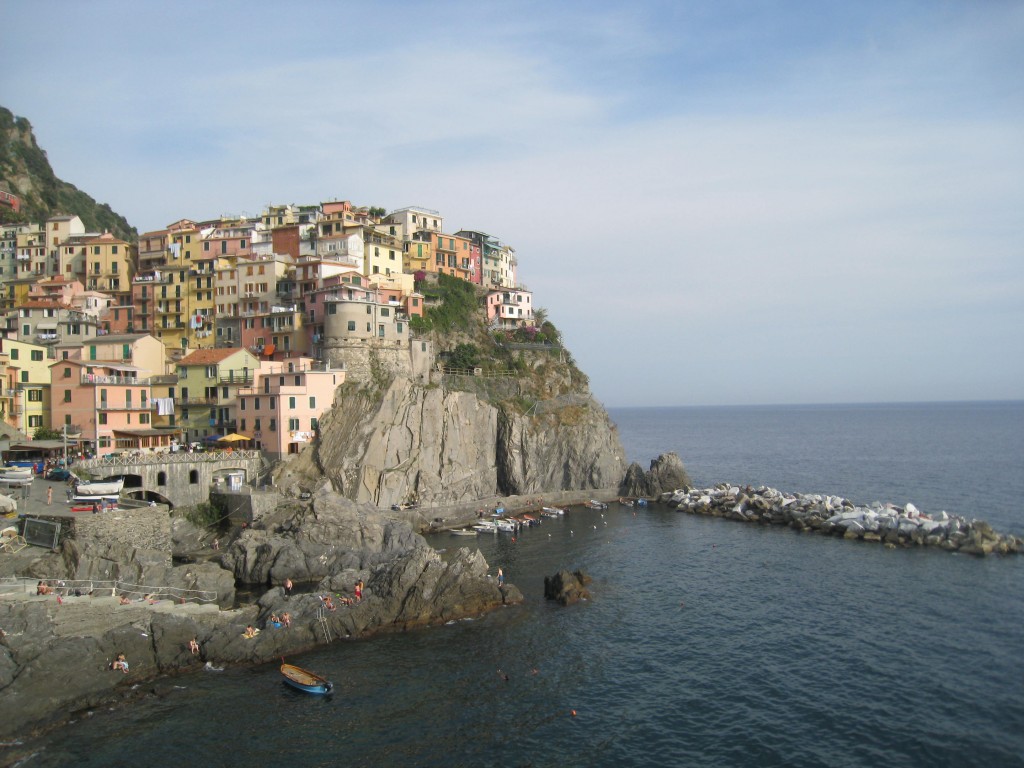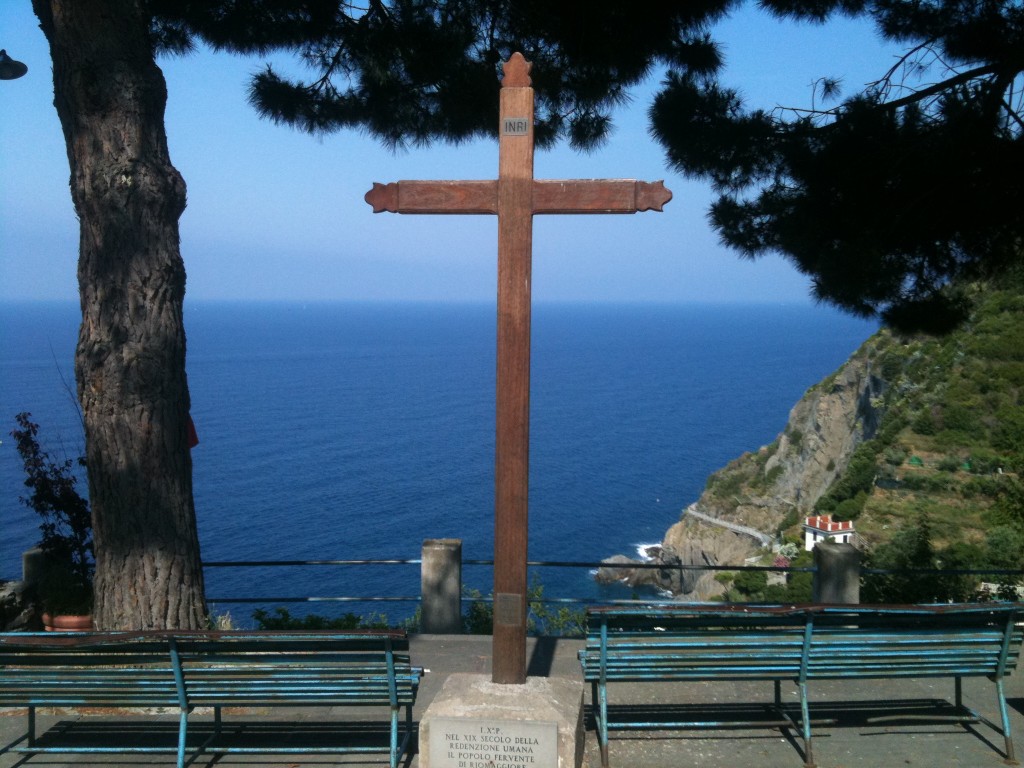 Bob and I aren't very couple-y. At least that is what our friends have told us. Apparently, it's easy to hang out with us because we aren't "hanging all over each other" like other couples we see. And, I guess that is true to some degree. I just don't feel the need to gush or call him baby because he knows that already. 
However, all this fell by the wayside when we went to Cinque Terre. The towns are so charming, so sweet, so rich with history and love, that it's hard not to skip down the cobble stone road hand in hand (maybe while humming)! It's like you step off the train and are instantly transformed into an Italian romance flick. Somehow, before you know it, pizza and wine make the most sensual picnic. Except it's not a picnic- it's dinner on rocks overlooking the Mediterranean. And to top it all off, you are starring at the most beautiful, fire-burning sunset you've ever seen. Right there on the rocks in Riomaggiore- we were that "baby, I'd love another glass of wine" couple.
Needless to say, when people ask me where they should stay in Cinque Terre my answer is always Riomaggiore. Besides falling head over heels again, here's why Riomaggiore is our favorite place to stay.
It's the southern most town of Cinque Terre and overall less crowded.

The easiest part of the hike starts here at the Lover's Walk.

There is a beach (however rocky) that is great for sunbathing away from the crowds at Monterosso.

Plenty of markets to buy wine and great restaurants that won't break your budget- but they don't taste like budget food.

The hotels and hostels are cheaper.

You can catch the boat to Monterosso or the train to the other towns really easily.

There are places to rent kayaks and snorkeling gear right on the beach.

These are the views you wake up to every morning!
Have you been to Cinque Terre? Did you find it to be uber-romantic? Where would you tell someone to stay in the 5 towns?
This photo essay is part of Budget Travelers Sandbox Thursday Travel Photo! Make sure to Check out the other bloggers photos too!