Movies in the Cemetery: Unique Los Angeles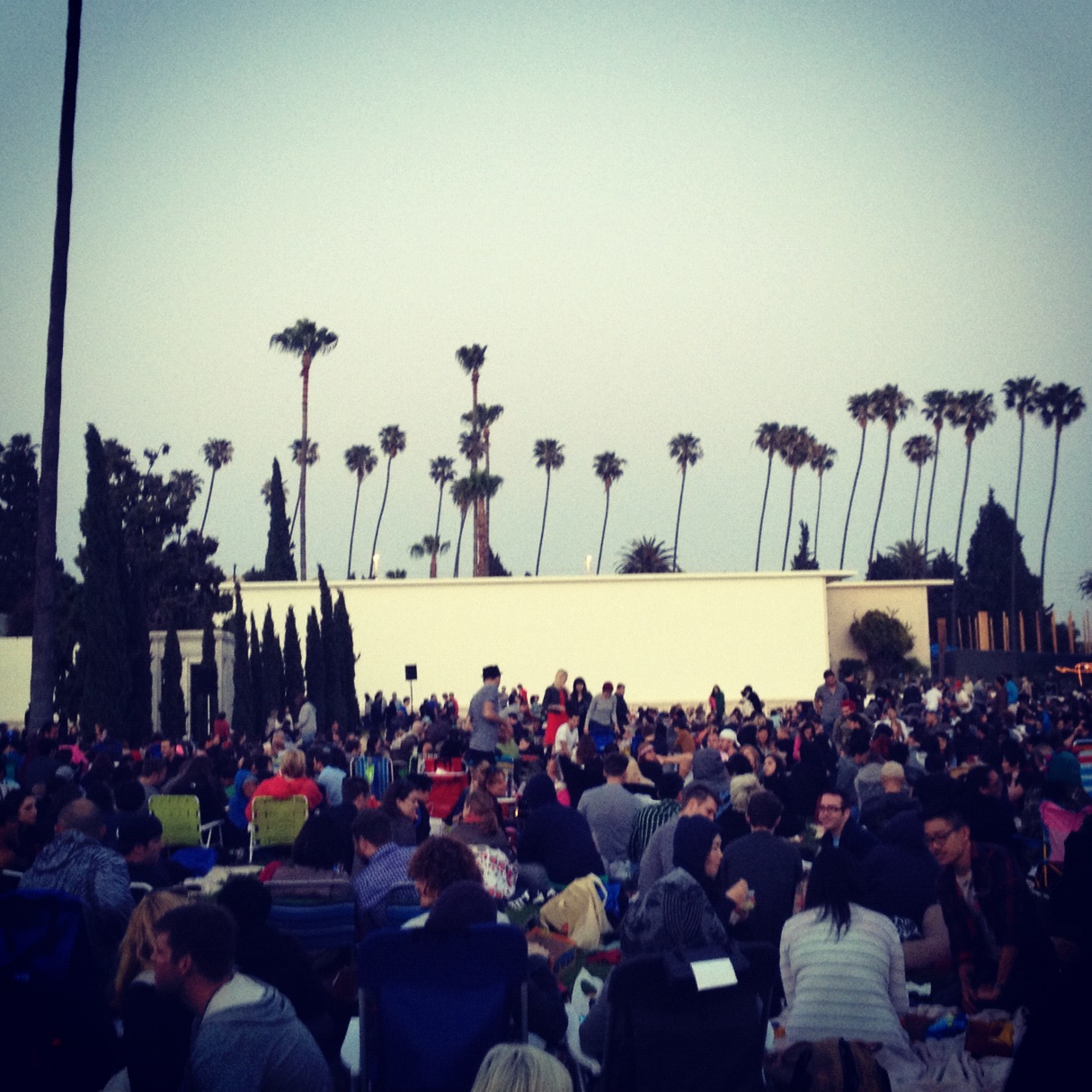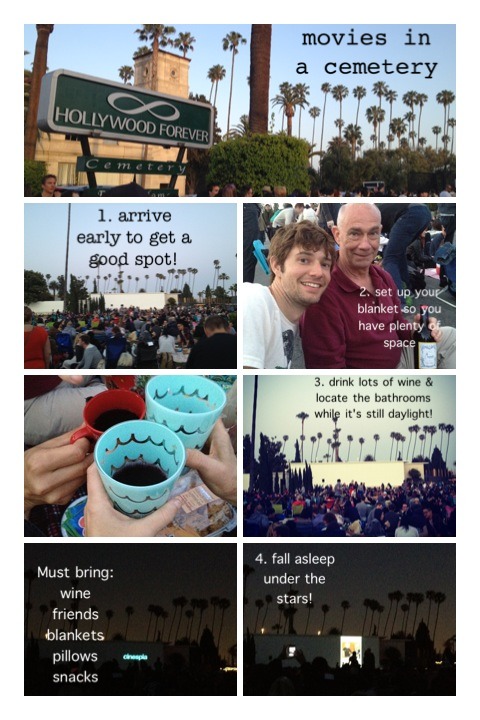 Movies at Hollywood Forever 
One of my favorite summer traditions has to be outdoor movie screenings. The weather is just perfect for an al fresco picnic under the stars followed by a screening of a classic Hollywood film. While there are several outdoor movie screenings in Los Angeles, my favorite place to go is Hollywood Forever Cemetery and the movies set up by Cinespia.
In its 11th year, Cinespia organizes classic movies in the cemetery every Saturday night. Some of my favorite screenings have been Ghostbusters, Psycho and, most recently with Bob's parents, Silence of the Lambs. Ultimately though, it's not about the movie. It's about getting together your best friends, fun themed out snacks and treats, and spending five hours doing something totally different and unique than you normally would on a Saturday night. The audiences get really into it- sometimes dressing in costume or singing along during musicals- making it more of a group movie watching experience. There is just something exciting about a thousand people oohing and ahhing at certain parts of your favorite movies.
When Bob's parents came into town a couple weeks ago, Bob made a last-minute decision for us to go see a movie in the park. It was such a great way to show his parents a part of LA that most tourist don't get to see and a part of our lives in LA that we love so much.
If you are planning a visit to LA this summer, I highly suggest adding this to your itinerary. You can check out which movies they are screening on their site and this year they even have the added bonus of buying tickets online- which allows you to skip to the front of the line and first dibs on seating.
A few tips we've learned over the years:
Arrive early to get a great spot
Buy your tickets online to skip the line (even though the website says this isn't the way it works- I was just there and all the ticketed people got in first and they had a separate line for non-ticketed.)
seek out the bathroom in daylight so you can find it when it's dark and you're surrounded by people
Bring a really big blanket to stake out your picnic/movie watching area. Most likely you'll want to lay down or spread out during the movie, so stake out more space with your blanket.
Bring an extra blanket to cuddle with- seriously, this is LA and even though it is summer, it gets super chilly at night.
Bring a few pillows to prop your head up.
Bring more wine and food than you think you'll need. You will be there for one or two hours before the movie starts and then will want something to munch on as the movie is playing.
Bring a DD. After bottles of wine or sangria- you are going to a little tipsy!
Make friends with the people who sit next to you
Unfortunately, no dogs are allowed.
 Have you ever been to an outdoor movie screening? What's your favorite summer tradition?