Mexican Food Tour: Tokyo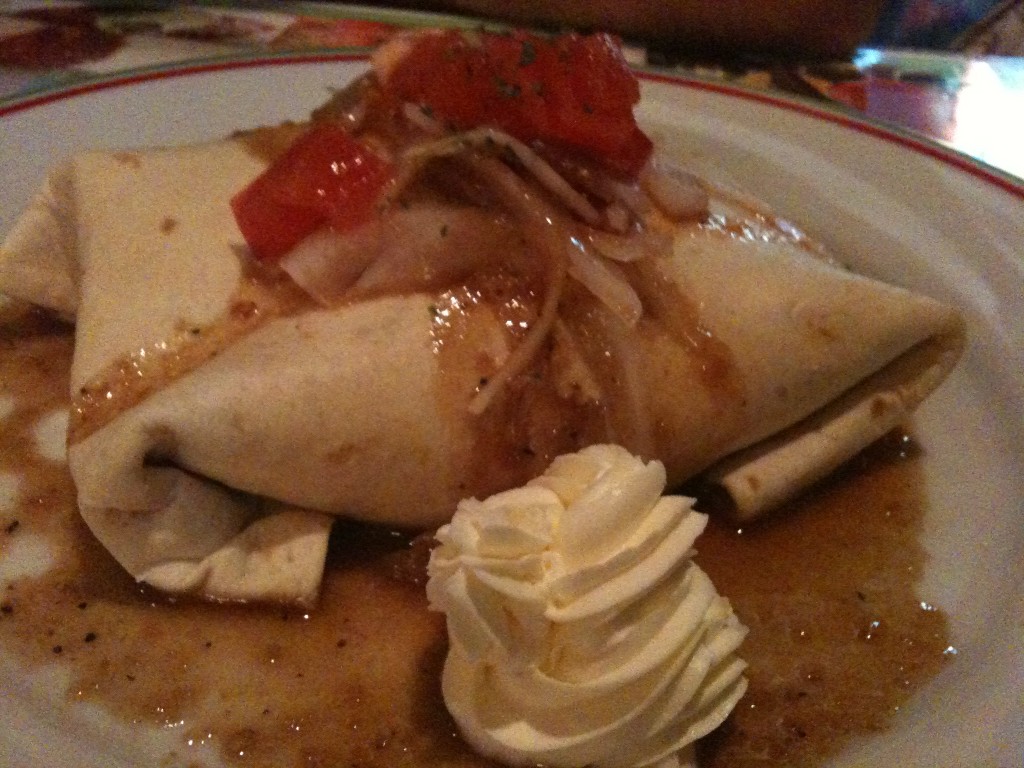 I'll admit it- I didn't research Mexican joints for Japan.  I know, I know, I let myself down, too.  Our search had been going so well that I figured we could just wing it.  WORST. DECISION. EVER.
We waited until our last night in Tokyo to have mexican food (as a little treat, you could say).  Our options were plenty… apparently Tokyo loves mexican food.  There were almost ten different places we could choose from and after several pain staking hours at our hostel in Mt. Fuji (we are always thinking tacos), we had narrowed it down.  First we went with reviews.  Then we went with the websites.  Ultimately though, we narrowed it down based on which locations would be open on the third Tuesday of the month.  Strange little fact about Tokyo– some stores close on the third Tuesday of every month.  Why?  I still have no idea, but no one likes to serve food on that day.
In the end, we decided on the best reviewed mexican place that would be open and whose prices seemed reasonable.  That left us with one choice: Cantina la Fiesta near the Ginza District.
"Cantina La Fiesta serves first-rate Mexican food made purely from high quality ingredients and no manufactured flavorings. The restaurant's mole poblano chocolate sauce boasts four kinds of nuts and seven kinds of spices. Simmered for three days and served with chicken, the spicy sauce is perfectly matched with Mexican rice." -Time Out Tokyo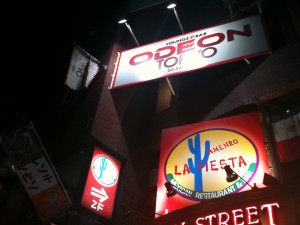 Walking through the doors, it felt like we stepped onto a movie set for "mexican restaurant"; it had paintings on the walls, sombreros hanging from the ceiling and a stain glass Mother Teresa window pane.  Luckily for us, the food didn't taste like props and we had a good time trying the nachos, burritos and tacos.
They quickly brought a small basket of chips and salsa to which we ordered some premium adult beverages.  The margaritas were definitely more sweet and sour mix than tequila and lime but they were tasty enough.  The draft beer was served in wine glasses, which was, well- odd. It was super cold though, and that (kind of) makes up it.
We didn't have too difficult of a time placing our order, as we had already memorized the menu before we arrived. We decided on the nachos, a burrito and then their samplier taco plate to share between the three of us.  The nachos arrived first.  I must admit- they were delicious, but the plate was the size of a side salad plate, which was a little strange.  The chips were unlike any chips I had ever experienced before.  They almost tasted like buttered popcorn, which sounds bizarre, but, paired with the restaurant's salsa and guacamole, they was pure heaven for my taste buds.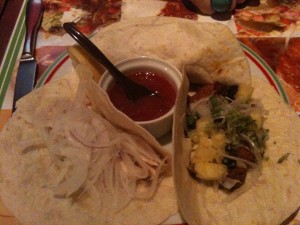 The burrito and tacos were set down at the same time and we all immediately looked at each other and knew what we had to do- order more food.  They use taco shells for their burritos and even smaller "street taco" sized shells for their tacos so it was like a mini burritos and tacos!  Even thought the portions were very small, the meat was very well seasoned and tasted like it had been roasting for hours.  The cheese and spicy salsa tasted pretty authentic and what I'm familiar with in Southern California.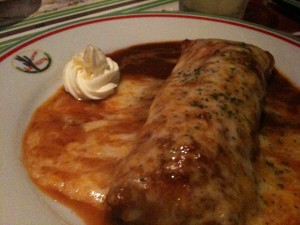 My only complaint (which I'm sure you have already guessed and I blame on American serving standards) is the portion sizes were so small that we were still hungry after we ate all our food.  That should NEVER happen with Mexican food.  All in all though, we found a great little cantina with reasonable prices that is open on the third tuesday of the month.  If you happen to be in Tokyo, and you love Mexican food like we do, you should check it out!
What do you think?  Live in Tokyo and know a better choice or even another choice open every day of the week?  Let us know!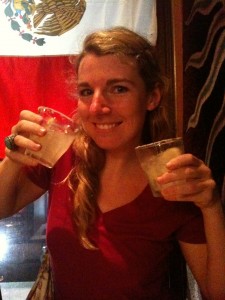 Disclaimer: I am not a food critic.  I am a lover of mexican food, drinks and attitude and want to share my finds with other Mexican food lovers.  I have been to Mexico a few times, but mainly make my expertise from eating tacos, burritos and nachos all over Southern California.  If you feel there is a Mexican place I NEED to try- let me know about it!