Mexican Food Tour: Nashville
August 1, 2010
by Jade Broadus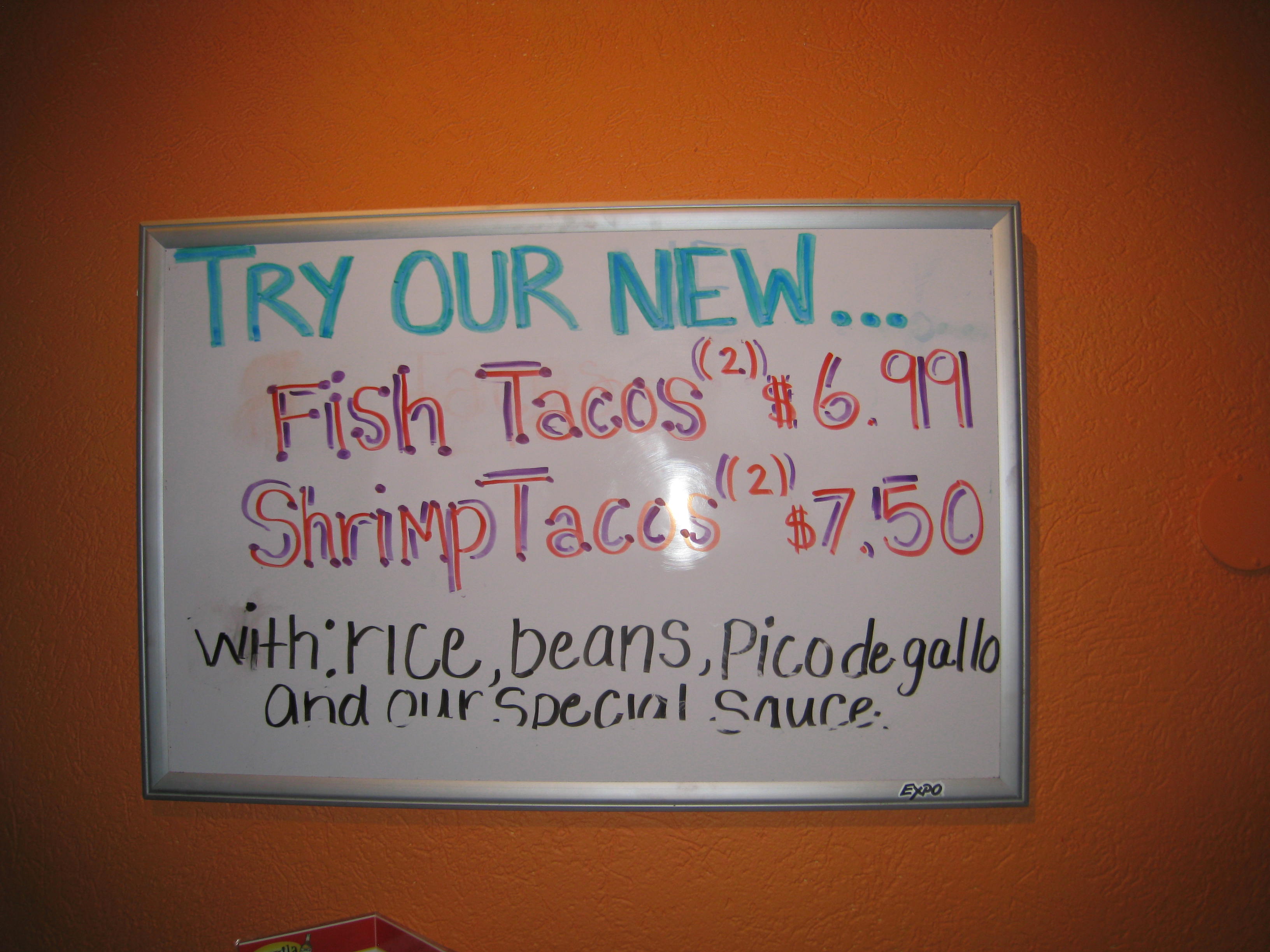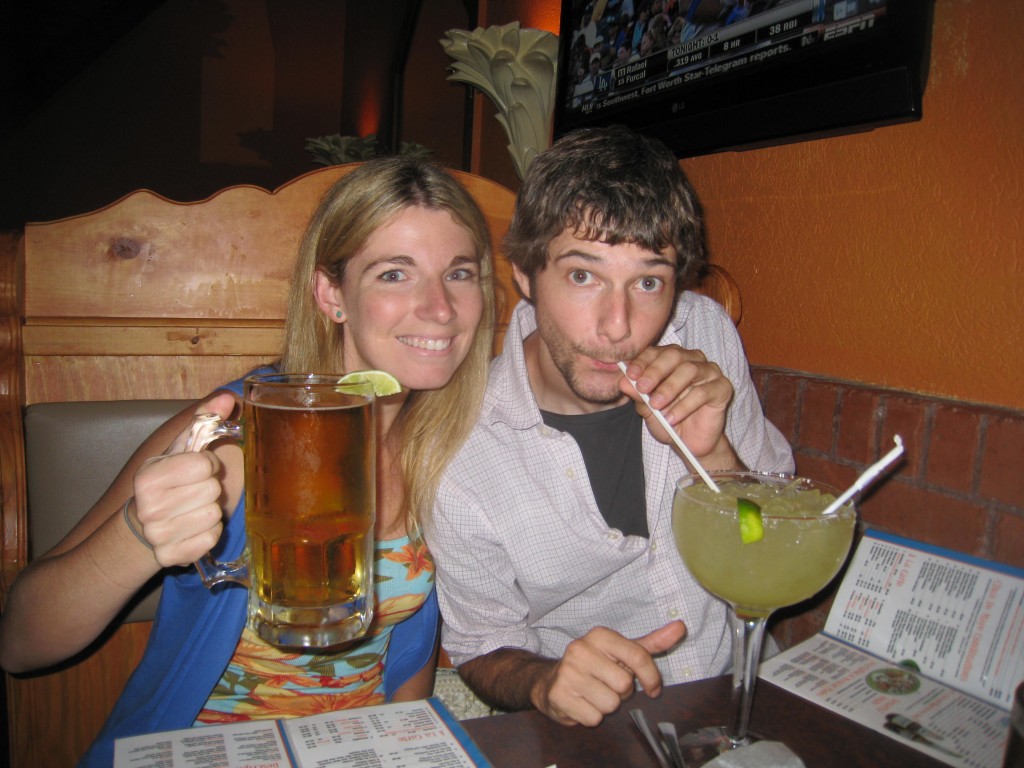 Since starting my Global Taco Hunt, I've paid extra attention to each little detail of my every experience.  Are the tacos delicious? Salsa too hot, too mild? Do they have queso dip? Should I get a margarita? How are the prices?  Seriously, I start thinking about every little flauta, burrito, nacho and chile relleno on the menu! One thing I never really thought about before though was the name of the restaurant. Silly overlook really, as it is my first impression of any place.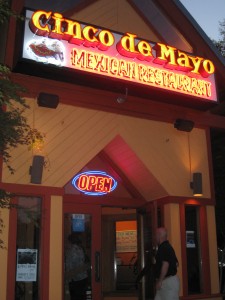 So, when Bob and I were trying to decide on which Nashville Mexican place to try-Cinco de Mayo sounded perfect.  I mean, it had to be great! It's Cinco de Mayo, the day that has led to some of the greatest moments – partying with my friends, tequila shots, dancing around sombreros… Luckily, Cinco de Mayo the restaurant did not disappoint.
Right as we walked through the door, I got goosebumps reading the sign: TONIGHT'S SPECIAL- SHRIMP AND FISH TACOS.  Um, clearly they knew I was coming!
We were seated in a small booth near the back and quickly ordered two "monster" margaritas and two super sized large draft beers.  Both are HUGE, but with the margarita costing around 14 bucks, the draft beer is definitely a steal at only $5.25; you could get almost three of the beers for the price of that margarita… not like you'd be able to drink three of them (or need to).
We also ordered the queso fundido with our drinks and within seconds had two baskets of chips, two medium sized jars of salsa and our queso dip, all of which impressed me.  The salsa wasn't too hot or too mild, just tasty enough to get me coming back for more, and the queso was pretty good too, tasting similar to Moe's queso dip,which is not a bad thing.  I love Moe's.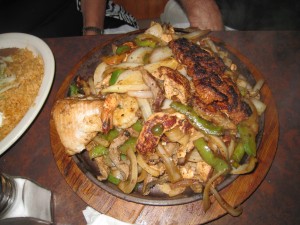 Our food came out sizzling and crackling.  Bob's parents food was set down first- the fajitas for two, which really could have been called "fajitas for a large family".  Bob ordered his favorite #16- Pollo Enquesado- which is grilled chicken strips on a bed of rice and covered in cheese.  He was in cheese heaven as it looked as if they had double layered the queso.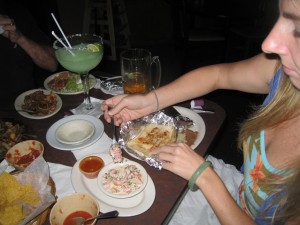 I didn't disappoint, as I ordered the (drum roll, please)- the extra special shrimp tacos! The tacos were on corn tortillas, which I must admit I'm not a huge fan of, but, luckily, the shrimp were good, and the creamy pico salsa was even better.  They gave me a huge bowl of the pico salsa, and, though at first I thought it was way too much, Honey, I was licking the bowl before we left for the night. (That may also be because of my draft beer- but who really knows?!)
Cinco de Mayo has four locations around the Nashville area and can definitely satisfy whatever taco cravings you might have.
Do you live in Nashville and have tried Cinco de Mayo?  Do you know a better taco place?- Let me know!
(this post is not sponsored by Cinco de Mayo.  If it is sponsored by anyone, it would be Bob's parents for paying the tab!)