Mexican Food Tour: London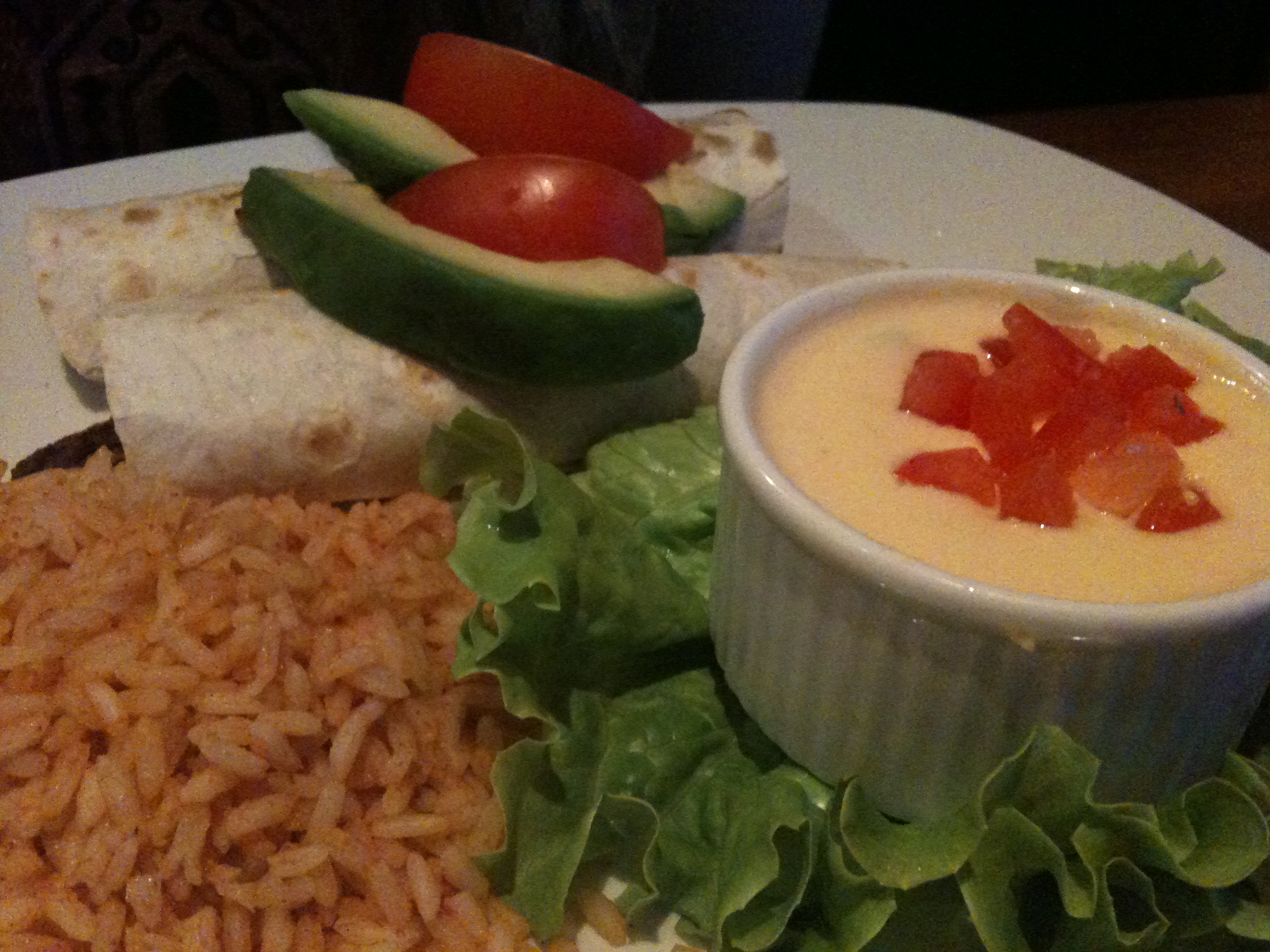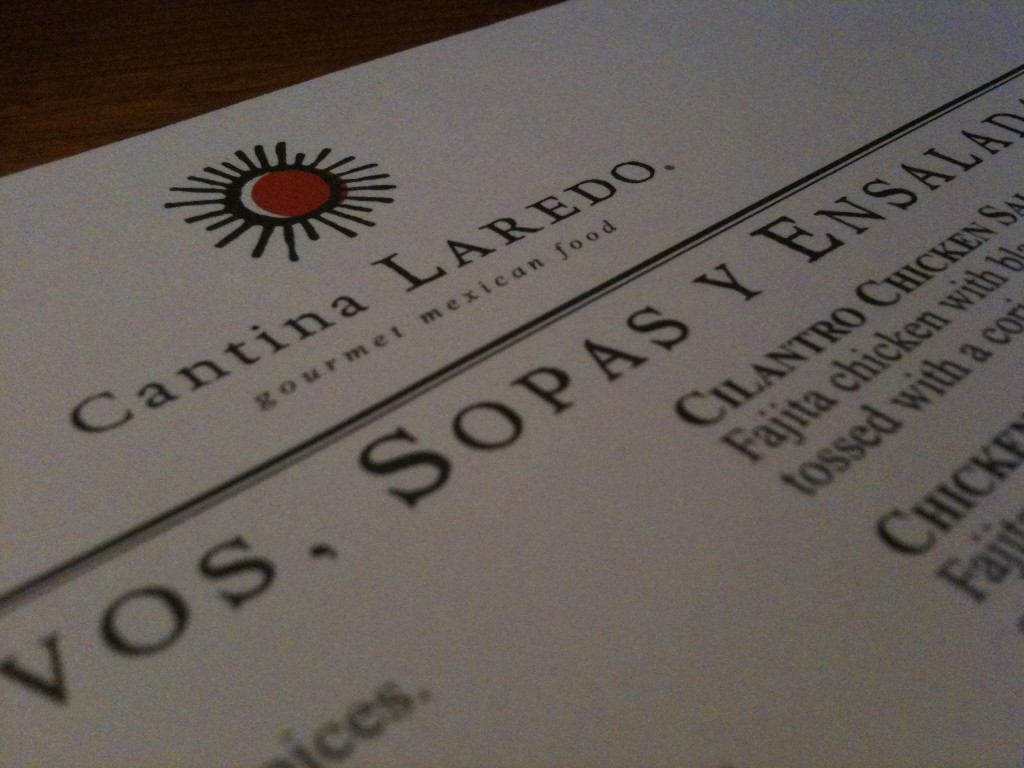 Warning: This is not a typical Mexican Food Tour post.  After reading over my notes from our dinner and remembering our experience fondly, I did a little research and fact checking via good ole Google.  (I learned my lesson after the San Miguel fiasco!) While browsing, I stumbled across several reviews that I would say did not reflect my experience at all.  Was it timing, an off night, or were the bad reviews a direct result ofnot enough Tex-Mex experience by the writer?  Because of these new found theories and questions, I have separated this post into two parts.  The first part is my unbiased review before I discovered differing opinions-  simply how we felt about the food, service and experience.  The second part disects what made our reviews so different than the others, and, by figuring that out, if we can better understand how different cultures process food.
Part One: June 26, 2010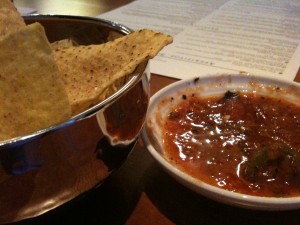 I had been looking forward to returning to London for the last six years.  Actually, the night after I returned home from my London study abroad semester, the dreams started.  I was constantly daydreaming of riding the tube, walking around gardens, shopping in markets and eating at Wagamama.  Yes, you read that right, Wagamama.  This chain restaurant that was all over the city was my favorite eatery in all of London.  Now, I know there are hundreds of fantastic, unique, award winning chefs creating delicious foods that destroy the age old saying that English food tastes poor, but, even knowing all of that, I still wanted to eat Wagamama (morning, noon and night).
So you can imagine the torture I mentally endured when searching out a Mexican restaurant for our Global Taco Hunt.  You all know I LOVE tacos, but was my love strong enough to miss out on one of the noodle creations from Wagamama? Ultimately, yes, it is stronger!
We were lucky enough to walk down a little street in Covent Garden and find Cantina Laredo.  The "gourmet" restaurant had only been open a week when I walked up to glass doors to see their hours and menu.  I was shocked- in the best way possible- to find that the prices were pretty reasonable. After studying the menu for a few seconds, my eyes spotted gold- queso dip gold to be exact! They had queso!  Done, we were sold. Seeming too good to be true,I even took a few looks around: "Were we still in London?" Yes. "Was someone hiding around a bush for a hidden camera show about dumb Americans and their Mexican food addiction?" No.  We decided to come back for dinner to check out what this cantina had to offer.
Right when we sat down they had two bowls of chips and two different types of salsa.  Both of the fresh salsas were pretty tasty and would have held us over fine, but we were only going to be satisfied with dipping our chips in the queso.  (We had thought about it all day; Bob even whispered queso in my ear as we were standing watching Mac Beth at the Globe.)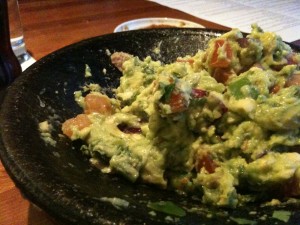 The food was pretty good- nothing amazing or untasted before, but a solid performance on everything that we ordered.  I ordered the shrimp tacos and the shrimp were cooked almost perfectly and seasoned really well, too.  I normally don't eat rice with my tacos, but I felt that this rice complimented my shrimp very well. And really, once you dip a taco in queso, I think almost any filling would taste awesome!
Bob specifically remembers the meat in his tacos being very well seasoned and tender, while the guacamole had huge chunks of avocado and lime. The waitress mixed up the guacamole table side and talked about her first week working at the new restuarant.  When she was done, we had a big bowl of guac that was perfect once I mixed in a little of the hot salsa.
Rob had a margarita and Bob and I ordered beers.  Rob said his margarita was limey and strong enough to taste every little drop of alcohol, which he preferred over cheaper "sweet and sour mix" drinks.
We were having a really good time and pretty happy with our choice for dinner.  One of the managers came over and asked us how everything was and we raved, you could tell he was excited.  He brought over his two business partners, who informed us of their plans for the restaurant and how excited they were to finally   get it open. We didn't know that it was American chain restaurant until we already met the owners, but wouldn't have had a hard time guessing given the menu.
We were given the Mexican Apple Pie, courtsey of the house, and it too was really good.  Cantina Laredo was everything I would expect from a Tex Mex establishment with the shining star on their service.  We left the restaurant happy and with bellies full.
Part Two: August 26, 2010
After spending a little time on Google, I found a review from The Independent, a newspaper in the UK, and was shocked.  The food critic absolutely hated everything about the place.
I found myself re-reading it several times to make sure it was even the same place.  I checked the date the article was written, July 24, 2010, exactly one month after we had dined.  Could the food and service have gone down that much in such a short amount of time?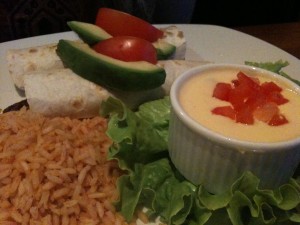 Some of what this critic wrote, I agreed with.  First off, it wasn't really a gourmet restaurant, but being that it is a chain restaurant from America, I understood that the intention of the menu was to be more of an authentic-ish version of Mexican food instead of the real deal south of the border cuisine.  Secondly, The reviewer stated that the restaurant was located in a "border country patrolled by hungry travellers who have journeyed many miles by bridge and by tunnel in search of sustenance".  Again, I'd have to agree with her.  Located in Covent Garden near Lichester Square, this area is tourist rich and perfect for pre- and post- theatre meals.  In fact, we were desperately in search of food when we first stumbled upon it- Wagamama's opens for lunch at noon (it was only 11am) and, had it been open, we would have never come across Cantina Laredo.
On all other accounts, I'd have to disagree with The Independent's review and many others that seemed to echo its sentiments.  We really enjoyed our food and margaritas, had excellent customer service and felt that the prices were pretty reasonable, comparatively (being that we were in London on vacation).
Hollow Legs, a 20-something UK food blogger, hated the place, too. After reading her review, I think one of her commenters brought up an interesting point.  He said "we shouldn't expect too much from Mexican food in the UK because there aren't enough Mexicans here".
Was that it?  Had Londoners not been exposed to true Tex-Mex before?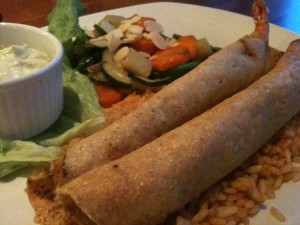 Looking up responses to Cantina Loredo's US restautants, I found the chain to be highly recommended and well reviewed. Which leads me to the question, is Tex-Mex a uniquely American taste?  What I like most of all isn't traditional Mexican food, it's a fusion of Mexican staples with a strong American influence.  The flavors are something close to country chili combined with the peppers and seasonings of Mexico.  Having traveled the world sampling tacos and burritos, I have tasted a wide range of mexican food creations, but rarely have I found it to be the exact flavor that I'm used to finding everywhere here in the US.  That's not a bad thing either, it's just different from American tacos.
Now, by no means am I justifying bad food- it definitely exists (even bad Tex- Mex).  I'm just saying that maybe there is a palatte for that type of food that is an acquired taste.  It's almost like the people who go to Italy and don't like the pizza- it's a TOTALLY different taste than any pizza anywhere else.
What do you think?  Have you been to Cantina Laredo (in London or the US)? Do you think there are different palattes for different parts of the world? Or, that I'm over thinking the whole taco debate ,and maybe their food and experience at Cantina Laredo was just that awful?