Mexican Food Tour: Las Vegas
January 1, 2011
by Jade Broadus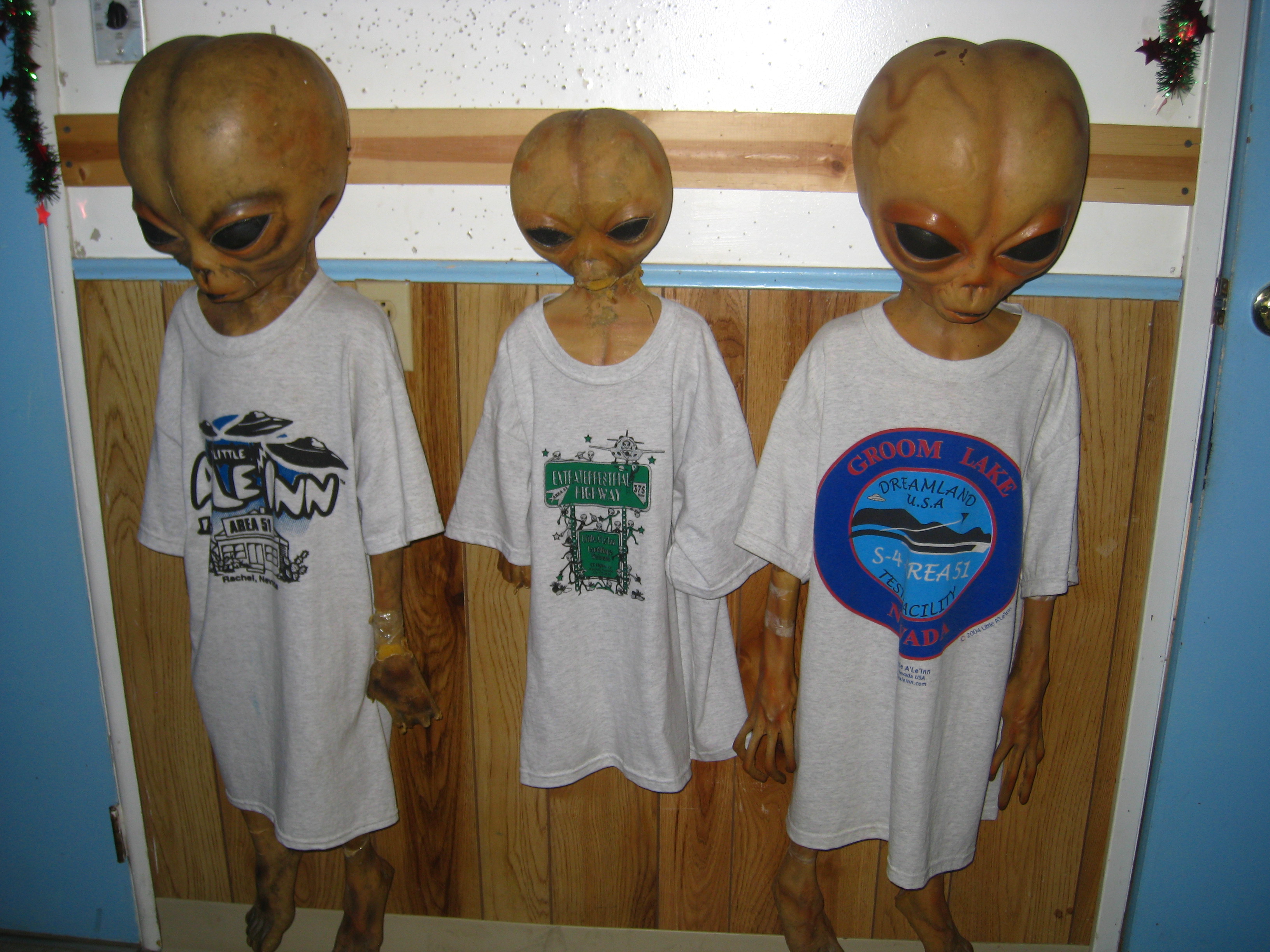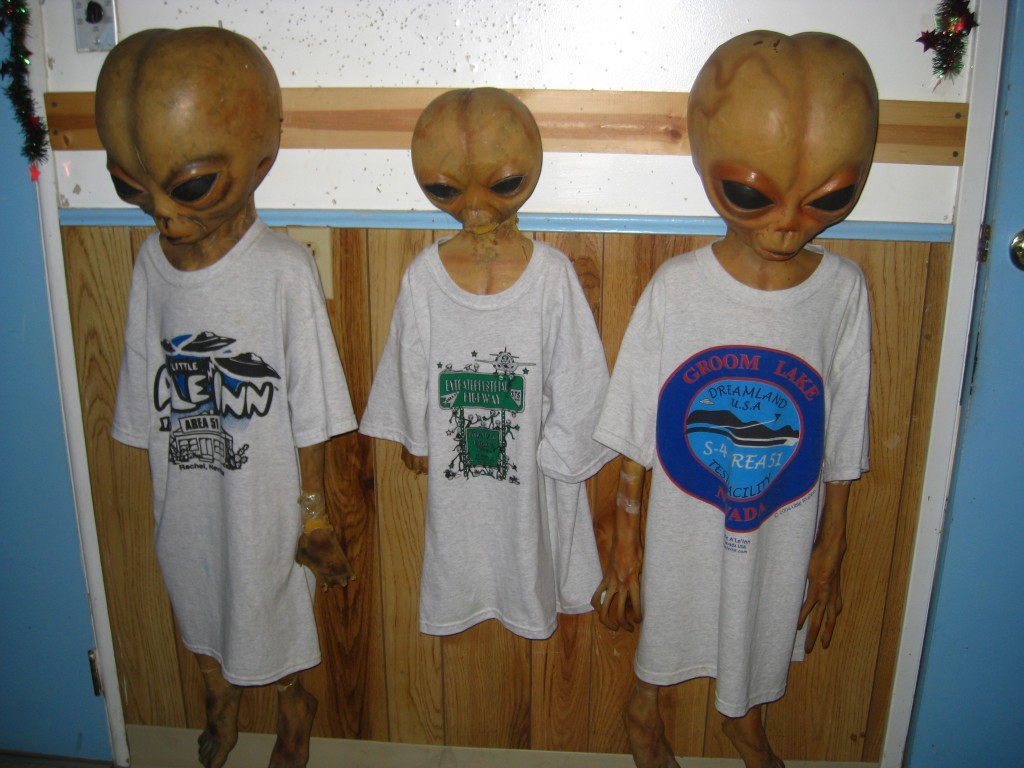 After spending the day hunting for aliens near Area 51, we worked up quite the appetite and only our favorite food would satisfy. Tacos, guacamole, chips and salsa were a must in rejuvenating me after all that hocus pocus alien talk.  We asked around and our friends suggest Lindo Michoacan. A quick check online and after many tasty positive reviews, we put it in our navigation and were on our way.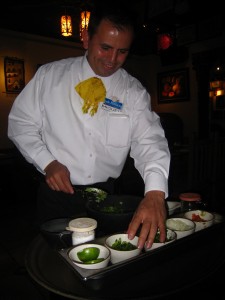 Lindo Michoacan has won "Best of Las Vegas" six years in a row and have four locations throughout Vegas, so you can get your taco fix no matter where your location. We went to the one on Desert Inn, as we were pretty close to the strip.  It seems that a lot of people from the strip end up there because they have a shuttle service back and forth from the Hilton Hotel! (How freakin' cool is that?!)
We were seated right away and quickly ordered a pitcher of margaritas for the table and the "you gotta order the guac" made to order guacamole. And I wholeheartedly agree- You gotta order the guac! It was so fresh, tons of cilantro and lime and even though tomatoes are traditionally included, they complimented the other flavors really nicely.
Along with the guacamole, made to order chips, a medium spiced salsa and refried beans were brought to the table. The good news: the chips and salsa were delicious- the chips were really crispy and warm. The bad news: because all the apps were so good, we were almost too full to get our main dishes. (You read that right- ALMOST too full! Don't worry, we stuffed our faces with the tacos!)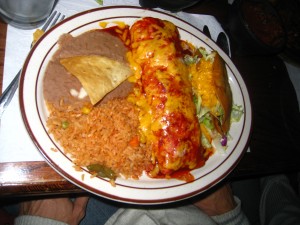 I ordered the fish tacos (was there any other choice), one fried and one grilled for comparison. The fried one was, of course, more tasty. I really, really wanted to like the grilled one but as with most grilled fish tacos, there is something missing. I always feel like I have to add more pico than I do with the fried ones.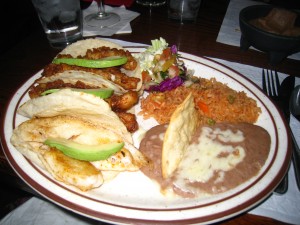 Bob ordered a burrito that was covered in a red sauce which he didn't really like. He ended up scooping out all the insides and eating it with a fork since the meat was really tender and juicy. Next time, he would order the burrito plain, without the sauce and it would be perfect.
Have you tried Lindo Michoacan in Vegas? Would you think a shuttle off the strip if that meant you could have delicious Mexican food?