Mexican Food Tour: Hollywood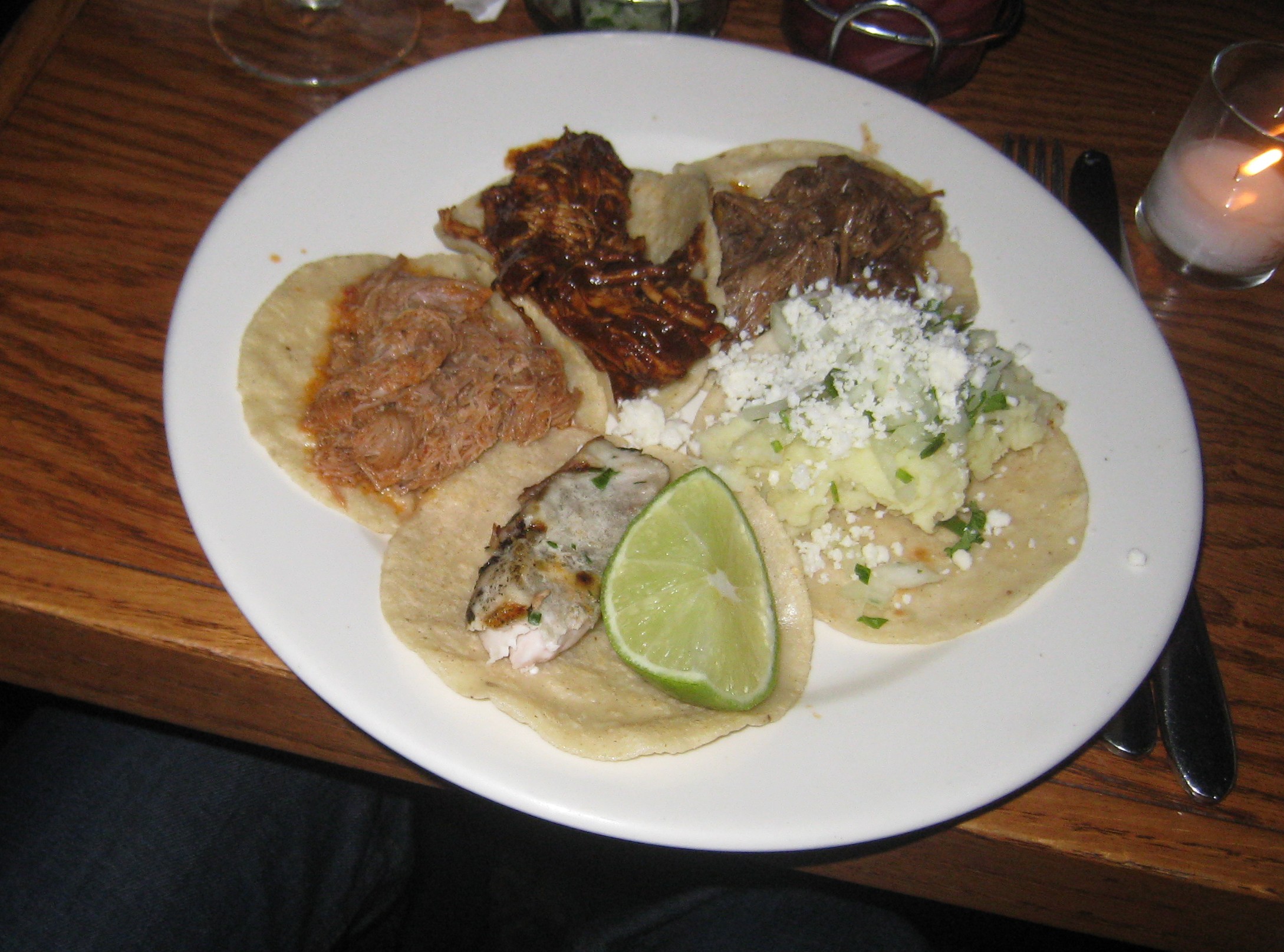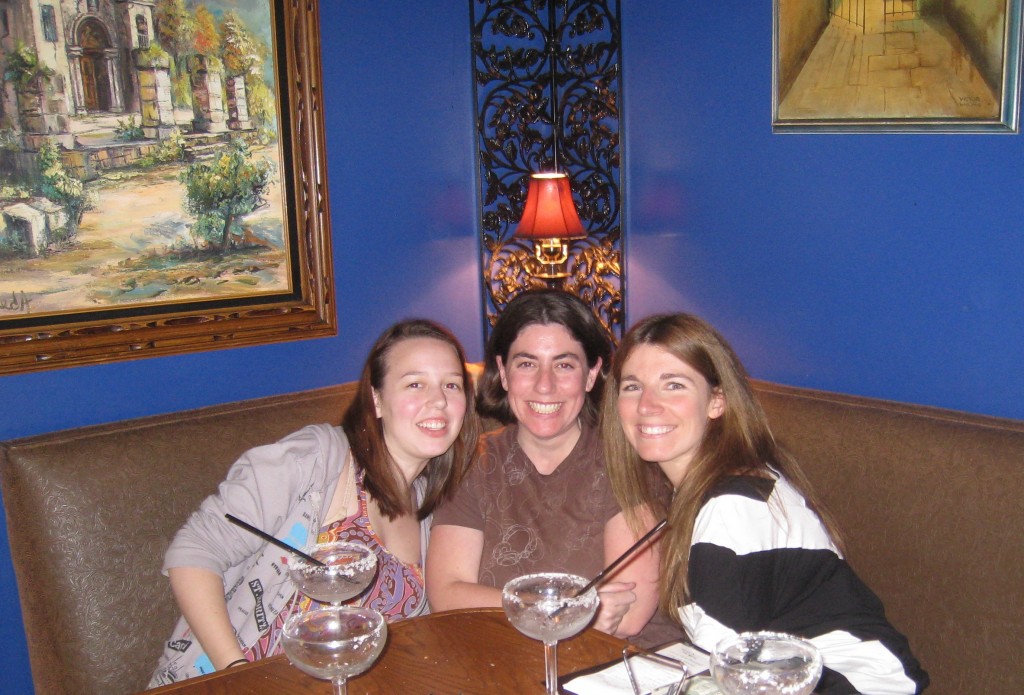 I can't think of a better way to meet up with a fellow travel blogger than by showing them around the city, talking travel over sweet margaritas and chowing down on some savory street tacos.  This past Saturday night, along with Rebecca from Travels at 88mph, we met up with Caroline from Caroline in the City to do just that.  We choose a Mexican joint that I had actually never heard of before (I know, shocking) and had been recommended to me by the bartender who I met on a flight from JAX to LAX. Seriously, this place had travel blogger meet-up written all over it!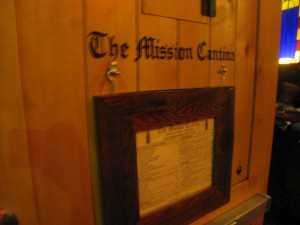 The Mission Cantina is in the heart of Hollywood right on Sunset Boulevard. It's located near a big studio and even though it recently won "Best Dive Bar", didn't look divey at all. There was plenty of seating both inside and out, and, while it was dark inside, didn't feel seedy.  In fact, I'd say that this place was just as perfect for a meet-up as it would be for a swanky date.
First thing when we arrived, we were greeted by two people, one was the bartender and the other a server.  Since we had never been before, they offered suggestions but also gave us space so we could take our time in choosing what we wanted to order.  (I really appreciate this.  I absolutely hate it when I feel rushed to place my order without having enough time to thoroughly scan the menu.) We ended up ordering a pitcher of their house margaritas for the group. These margaritas were easily some of the best I've ever tasted- with just enough lime. Plus, for 20 bucks the pitcher gave us each two rounds, that is an awesome deal for Hollywood!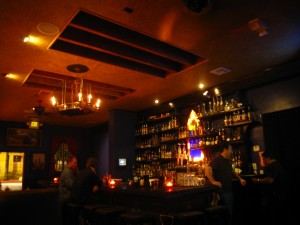 While we were chatting and drinking, they brought over some home-made tortilla chips and salsa. They make every single item in the restaurant daily, so there was no denying how fresh the salsa tasted. It was very tomato-y and had quite the kick to it! If you like hot peppers then you will love this salsa!
As for the food, we were helped out by the server who, after telling him that I love tacos, suggested their 5 taco sampler plate and which tacos choices provided the most variety. From his suggestions, I ordered one barbacoa, one carnitas, one potato, one fish and one chicken with mole sauce. The potato and mole were the two I wouldn't have picked on my own, but trusted that he wouldn't steer me wrong. After tasting them, I'd say he was 1 for 2! The potato was surprisingly good- didn't taste at all like Mexican food, more like outdoor BBQ- and the mole was, well, mole. I don't mind mole, but it's never my first, second or in this case, fifth choice for a topping; it's just so strong and I prefer something a little lighter as far as sauces go.  The fish and carnitas were both mouth-watering- delicious but the barbacoa wins best taco. It was juicy, totally full of flavor and left me wanting more!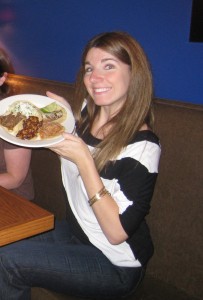 Bob and Rebecca ordered burritos and Caroline had the fish taco plate. Everyone was really satisfied with their choices and easily one burrito could have been split by two people as Bob and Rebecca both had leftovers!
All said, the Mission Cantina will definitely be on my regular list of Mexican restaurants to frequent.  Most likely, I'll return on a Tuesday for killer $1 dollar tacos all day and drink specials from 4-7! If I can eat one of those barbacoa tacos for only a dollar… I'll be the happiest girl alive!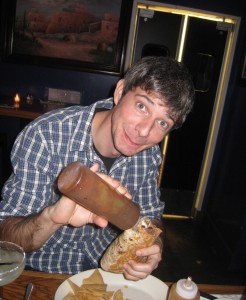 Have you been to The Mission Cantina? Where do you go to meet up with other bloggers?