Mexican Food Tour: Big Bear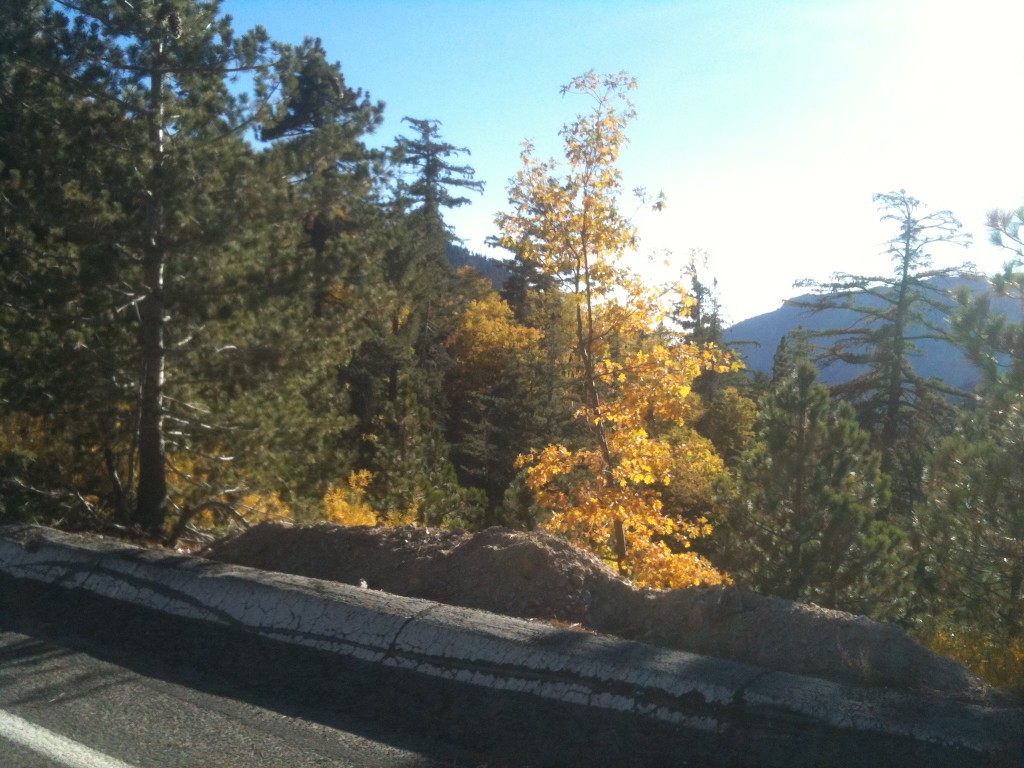 California, especially Southern California, is full of Mexican restaurants, but they tend to tapper off around 2,000 feet.  Any trip higher into the mountains usually results in large amounts of chili, steak, hot chocolate, and pizza.  However, Big Bear breaks this trend.  Why? I have no idea, but  unlike what I expect in most ski areas, there are at least a dozen independent Mexican restaurants in Big Bear.  So the question wasn't 'where to get a taco?' but rather 'where to start?'  Whenever I'm in doubt I check two places- Yelp and the locals.  Oddly enough, I ended up with two completely different recommendations.  This first post covers Yelp's top rated choice, The Azteca Grill Mexican Food Restaurant.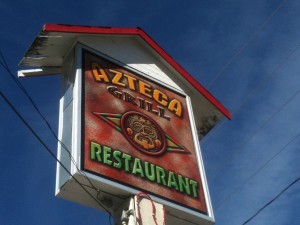 Passing by Azteca Grill, it seems like a cross  between a taco stand and a mid-range sit-down restaurant.  With minimal indoor seating, a patio surrounded by white cross-hatch fencing, and very little decor, this is the type of place that either has amazing food or an amazing location- this visit could have gone any number of ways.
As I sat down, the waitress brought me over a basket of chips (pre-packaged, or incredibly close).  Really though, chips are kinda hard to mess-up, and, with salt and a whole Salsa Bar, these chips can taste just about any way you please.
The chili relleno and taco only reaffirmed what I knew right away from the salsa, this place is way more 'mexican' than 'tex-mex'.  In fact, that's what the owners say about the food on their website.  This is authentic mexican food, and as soon as I knew that I reevaluated what I expected the food to taste like.  See, I'm a Tex-Mex boy all the way, but I can appreciate authentic mexican food (as long as I have the option for flour shells over corn shells).  Overall, the food was good (especially if bought as part of there happy hour or other weekly specials).  The beef is savory and juicy, the guacamole is really good, and they serve coke products.  Their biggest weakness is the salsa.  I like a lot of flavor, which I didn't find to be the case.  However, it is hot, so if raw heat is what you're after – you have to stop by.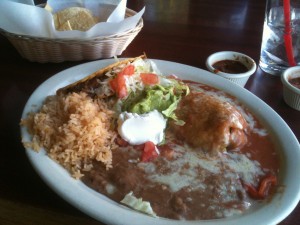 Above all else though, Azteca's best feature is their staff.  While I ate, another guy came in, and, as he went to order, the waitress not only recalled what he had the last time he dined but also what his thoughts were about the dish.  She then suggested another menu item based on his tastes.  I don't find service like that very often, so it was cool to see the attention to detail and care the waitress put into her patron's experience.  Immediately I wanted to return the following day and see if she would to the same for me.  I didn't return, but, while I was there, she was very courteous, attentive, and did an overall great job.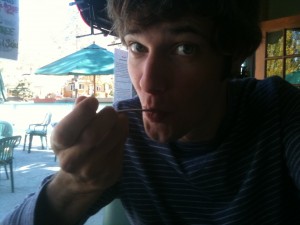 I'd have to say, for my taste buds, Azteca Grill didn't live up to the Yelp hype.  However, I can never pass- up good guacamole, and I didn't get a chance to try the "world-famous Azteca Quesadillas"- so I will be stopping by again.  As for a recommendation, for lunch or during any of their weekly specials, I wouldn't hesitate to go back to Azteca.  Have you been to Azteca?  Are you a regular and do they remember your order?