Majorca – The Swiss Family Robinson Capitol of the Mediterranean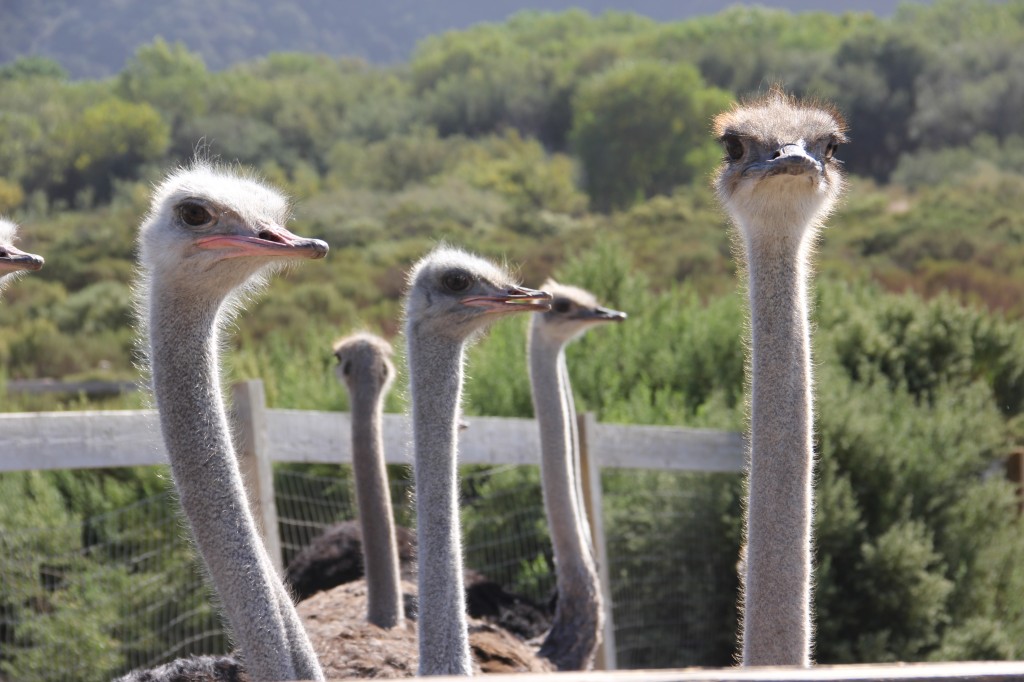 (Preface: This article is going to have an above average amount of exclamation marks)
Ostriches! Petting, Riding, and Getting Drunk With! Wild Horses!
If you are part of the 80% of the world who knows that Majorca is an island off the coast of Spain, and not an evolutionary cousin to Willy (the Free one), then you already know how beautiful and multicultural the island is.  From the clear blue Mediterranean waters, to 2,000 year old Roman Theatre Ruins, to even modern towns full of Spanish culture and tradition, Majorca is a dependable respite from travel that can become overwhelming on the mainland.  However, there are dozens of islands holding up shorelines in the mediterranean and, while Majorca offers a wide variety of experiences and sites, it is also not the only island in the sea that has must-see churches.  However, the ruins, majestic train rides, and the days laying in the sand can all be used to lure your family and loved ones into an island animal trip bonanza.
I think we can all agree, animals only make a situation better: at home alone – dogs suddenly make it comfy, driving down the road – a deer spotting suddenly makes it notable, throwing away the trash – a brown bear suddenly makes it exercise.  From animal parks to preserves, Majorca offers visitors super great animal encounters – for real.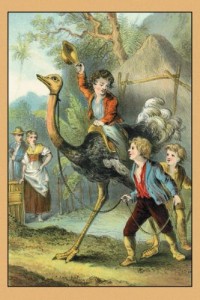 First off, and to me the most enticing, visiting Artestruz Mallorca suddenly makes a relaxing beach vacation an adorable, bonding experience.  Here, you not only can feed and pet ostriches (the animal that will be referred to as the evolutionary missing link between Sparrows and the Walking Talking birds of the future) you can also visit an ostrich nursery and above all – ride and ostrich (just like the Swiss Family Robinson)!!
I don't believe I'm the only person that, upon discovering Artestruz Mallorca, became slightly worried about the animal's care. However, the owners here have been in business for many years, and spend time having guests bond with their birds before riding.  Even then, care is taken to not distress or injure the bird in any way.  Worries alleviated, at Artestruz Mallorca you and your friends can ride on a pelt of feathers, foot loose and fancy free.
Also, for those in your party that may be scared of the giant feathered birds or blaze to the fact that, aside from riding, a visit here is truly an opportunity to bond with another creature, Artestruz Mallorca also has a restaurant and bar.  And, for those in your party who understand the amazing experience offered, where man and bird can mingle, they too can get drunk.
Of course, Artestruz Mallorca isn't the only animal attraction on the island.  To stay with the aviary theme, hiking and birdwatching enthusiasts must visit the S'Albufera Wetlands, a wildlife preserve set aside for the birds, fish, and wild animals of the island.  If you are like me, seeing birds is cool, but I don't know enough about the species to need to scout for birds amongst the trees.  So instead, what drew me here is the hiking and also the possibility of seeing wild horses.  WILD HORSES! (just like in the Swiss Family Robinson) Wild horses, to me, are one of the greatest and most elusive sights to see on Earth- being that there are almost none in the world.  The chance to see a horse left to its own devices is too alluring to pass.  When you visit, keep in mind that there can be quite a bit of hiking, especially to the further away areas, so bring water and snacks and plan accordingly.
Finally, if you are looking for a zoo experience, visit Zoo Natura Parc.  This is the best zoo on the island (based on Trip Advisor reviews), and many different animals for visitors to see.  What makes this place really cool though is there Godfather program.  As they say, ever want an animal but not the responsibility? Adopt one at the zoo.  Unlike many zoo sponsorship programs, adopting an animal at Natura Parc allows the 'Godfather' unlimited visits to see their animal for the entire year – how cool is that?!  I like this program because it not only raises money for the animals, but also ties the community into the zoo (just like in We Bought A Zoo – and Swiss Family Robinson).
Whether you want to ride 'em, spot 'em, or adopt 'em, a visit to Majorca must include an animal encounter.  Of course travelers should also make time to take advantage of all the other islands great resources, and don't let being a foreigner slow you down.  Consider booking excursions or multiday trips, which will help you plan you Sillot Holiday or even an entire island hopping trip.