First Impressions of Catalina Island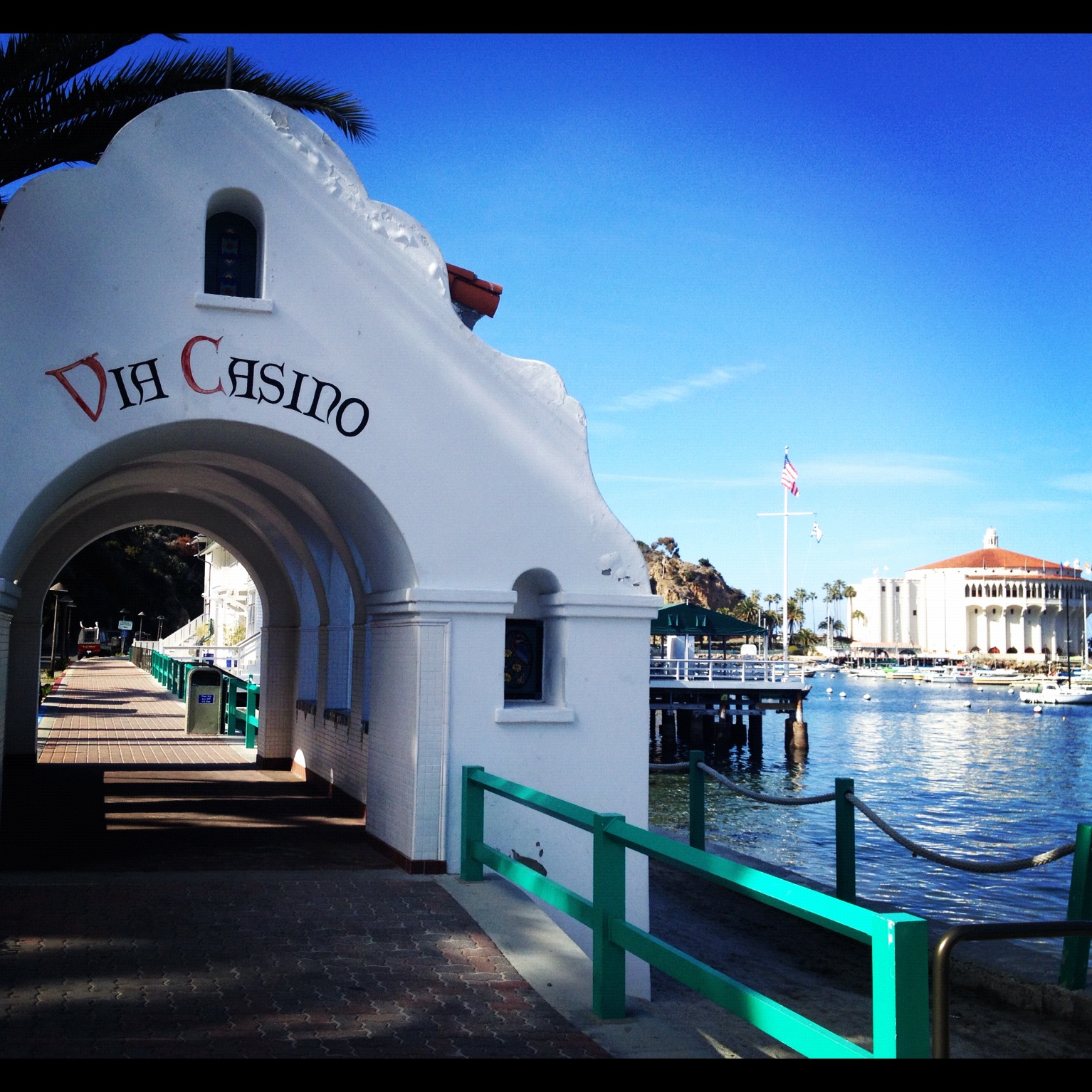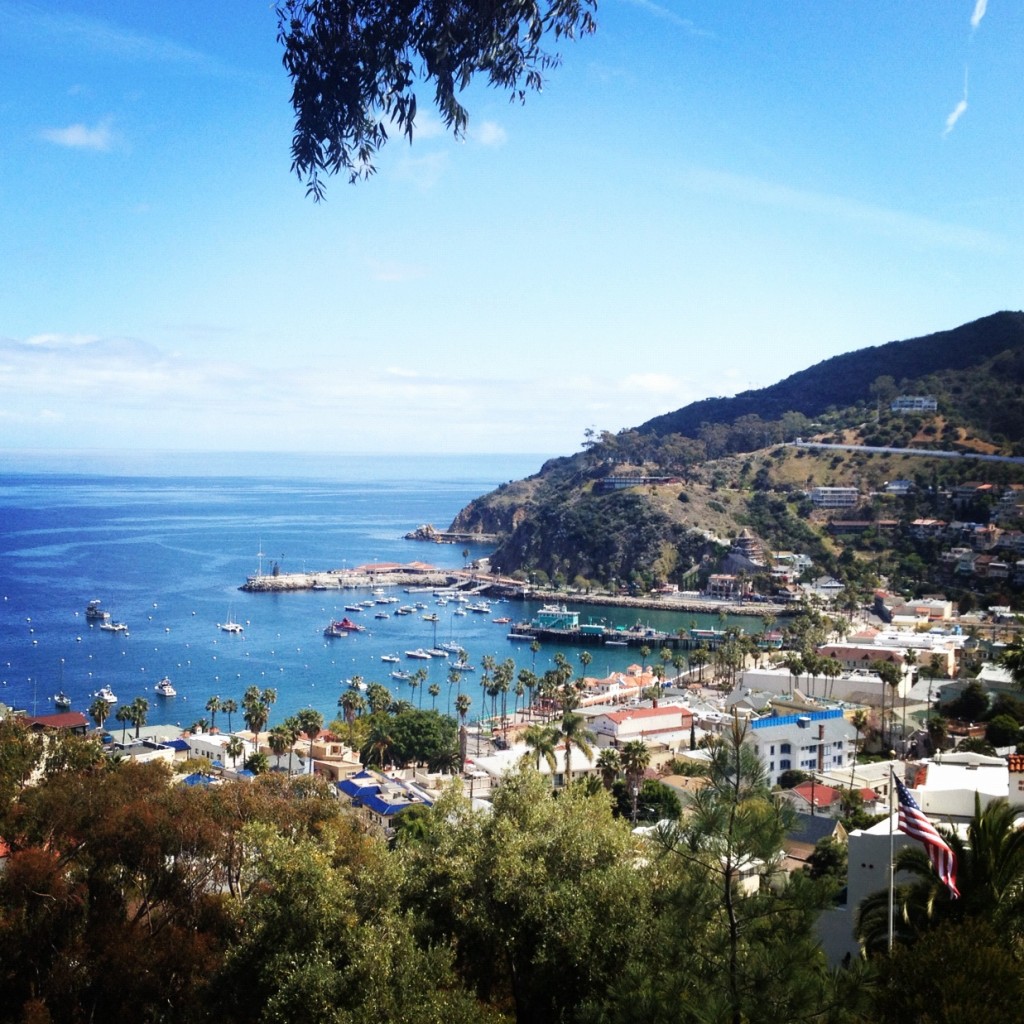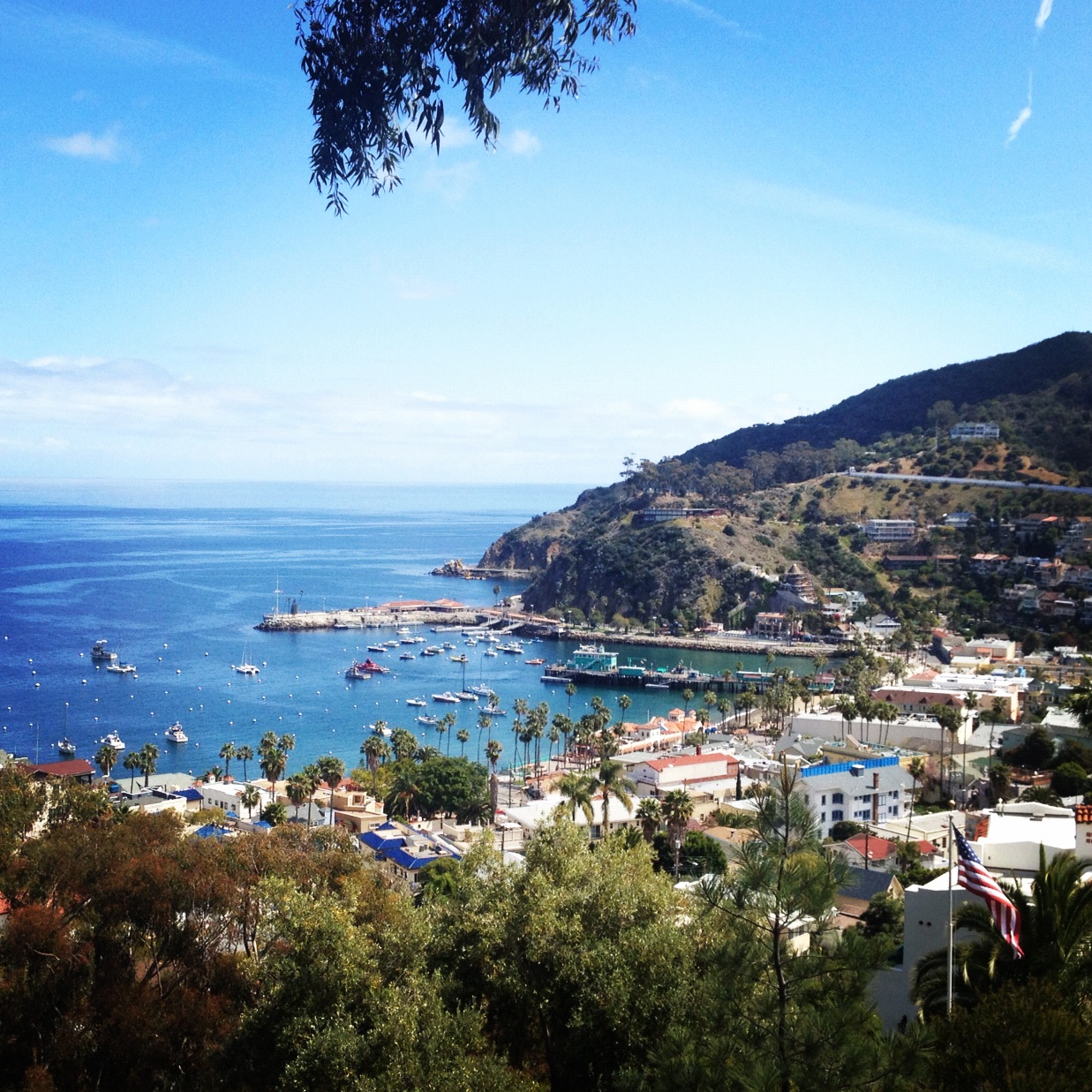 Catalina Island!
I'm not exactly sure how I've live in LA for six years and have never once been to Catalina Island. I think I always thought it was a summer only destination and summers were always so busy. It was also one of those places that I kept putting off, saying "well, in August we are definitely going to Catalina"… and then August would come and go and I wouldn't have gone. It is the type of place that is so close to your home you almost  forget about it when considering travel destinations.
I'm sure I'm not alone in this way of thinking- in fact, many of my friends haven't been to Catalina and others haven't been in years. Is there a place like that around your city?
So, when Bob and I finally arrived in Long Beach for our one hour ferry ride to the island, I was pumped. Even though I had never been before, I knew I was going to love Catalina.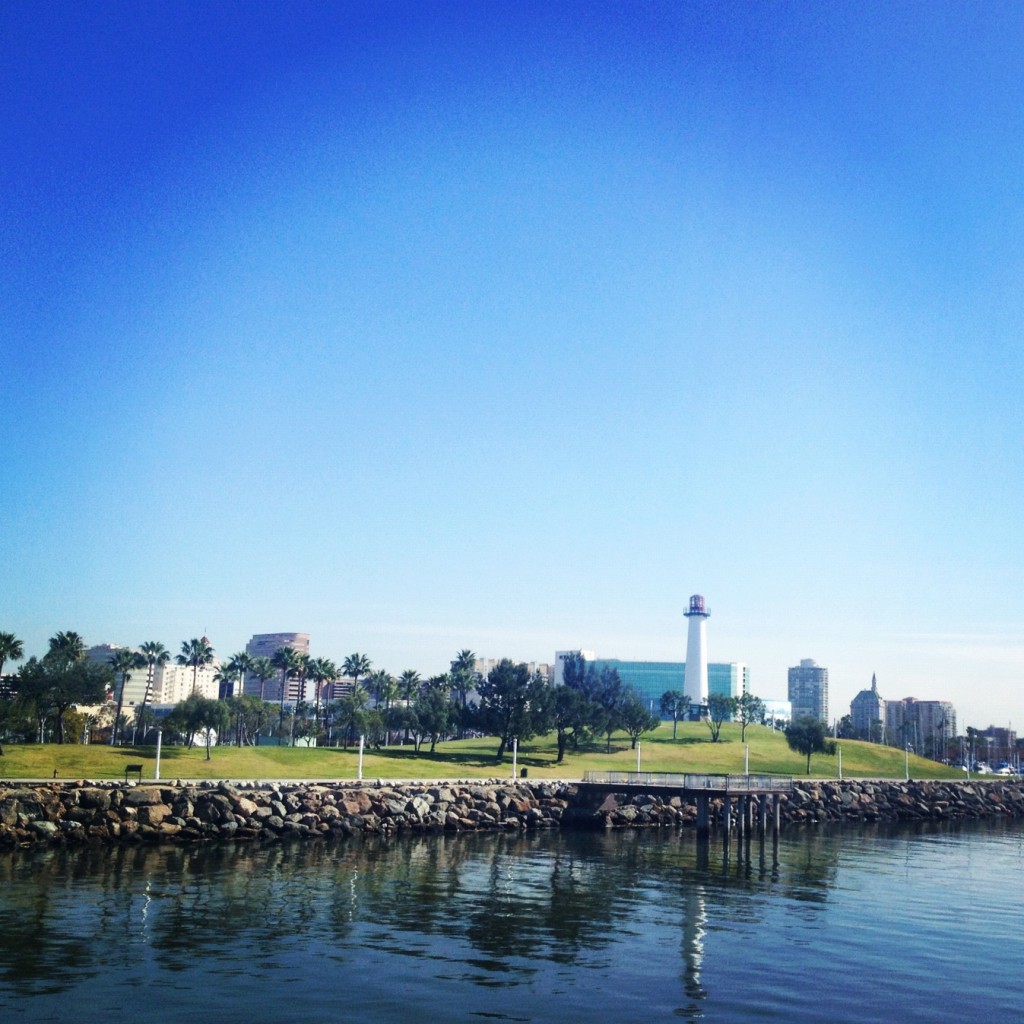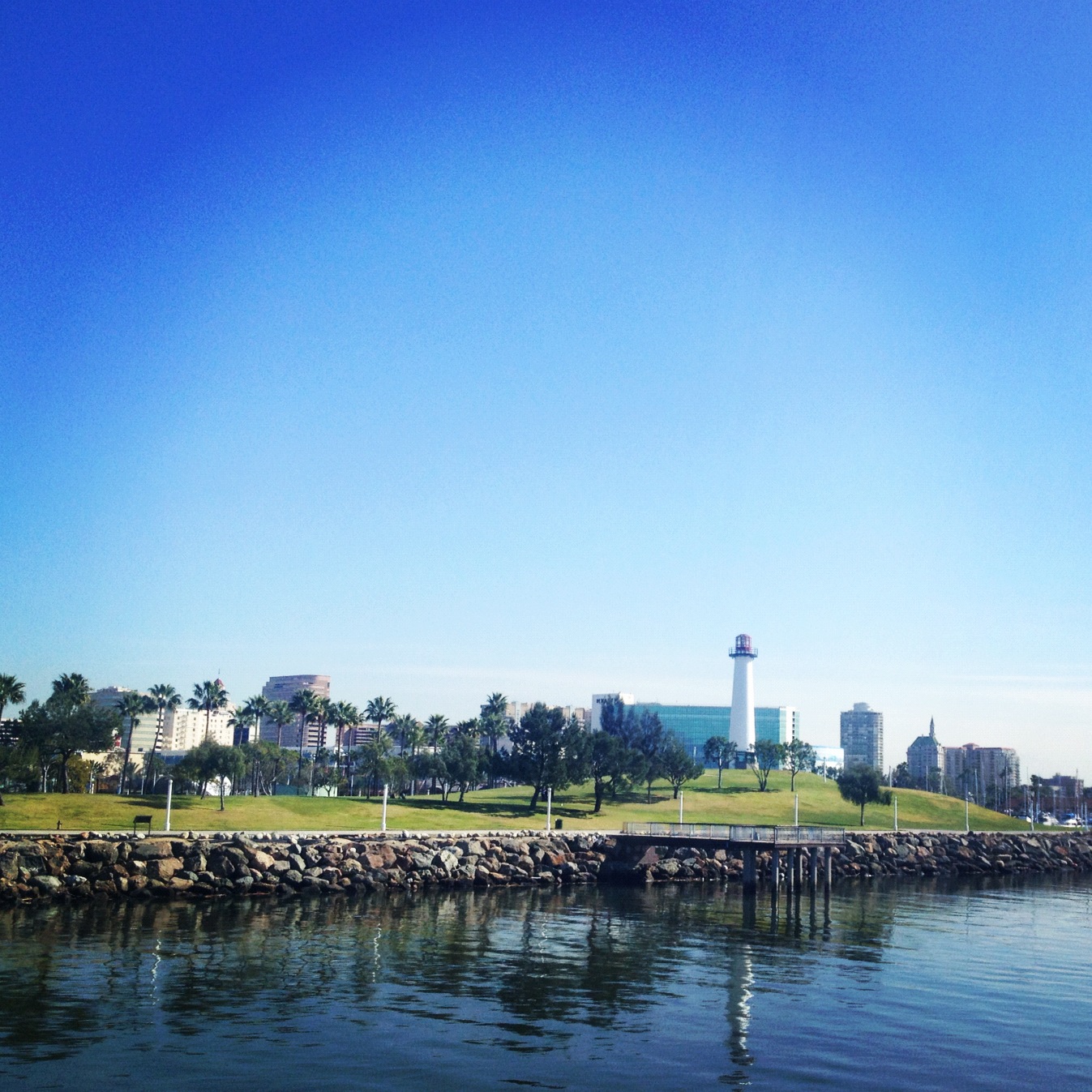 And the thing is, why wouldn't I love it?  It really has everything I enjoy doing all on one 75 mile island. It has gorgeous, super clear water- perfect for snorkeling and kayaking. It has seals and sea lions and dolphins that swim and play right off the coast (you know how much I love marine biology and animals in general). It has miles and miles of hiking, with clean we-are-no-where-near-a-freeway– air. It has a cute little town center, with houses that are speckled in the mountains similar to places in Italy. Most restaurants serve fish and chips AND fish tacos, my two favorite foods. Seriously, the list goes on and on.
First Impressions of Catalina Island:
– It is WAY bigger than I thought. Since pictures online often highlight Avalon, I didn't fully realize the whole "interior" section existed. And while you can walk around Avalon, you definitely need to take a tour or go on a long camping/hiking trip to fully experience the island.
– Tons of animal encounters. From the under sea tour, glass bottom boats, snorkeling, kayaking and even just looking out into the ocean from the beach, you can see sea lions, seals and dolphins swimming in the water. There are schools of fish everywhere, making it very easy for the seals and sea lions to fish. From the Zip-Line tour you can see bald eagles or the Catalina Island fox- which has been around the island for over 4000 years. In the interior you can take tours to show you the legendary bison, that were originally brought over for a movie filming and then left there. (Not to worry, they reproduced like crazy and actually have a great home on the island.)
– Avalon reminds me of Cinque Terre… with a little Panama City Beach thrown in. It is romantic and fun-colorful buildings line the coast and the main mode of transportation is a golf cart- but it is also frequented by cruise ship passengers and spring breakers, making port days more of a party town.
– There are more than enough activities to make this a weekend destination. We spent two full days there exploring Avalon, kayaking, zip-lining, under sea tour, hung out at the beach, driving our golf cart around town and we still  didn't have time to go to the Botancial Gardens, the Airport in the Sky, hiking the interior or see a bison. A return trip is a must!
Have you ever been to Catalina Island? If so, please let me know what to do on my return visit! In the next couple of days I'll go into more detail about the trip, what we were filming and maybe even a few little short videos while we were there.
These photos are submitted to Budget Travelers Sandbox, Thursday Travel Photo. And in full disclosure, we had the pleasure of visiting Catalina Island to film a video for Expedia, which you can read all about here.