Lone Pine Koala Sanctuary: aka Heaven on Earth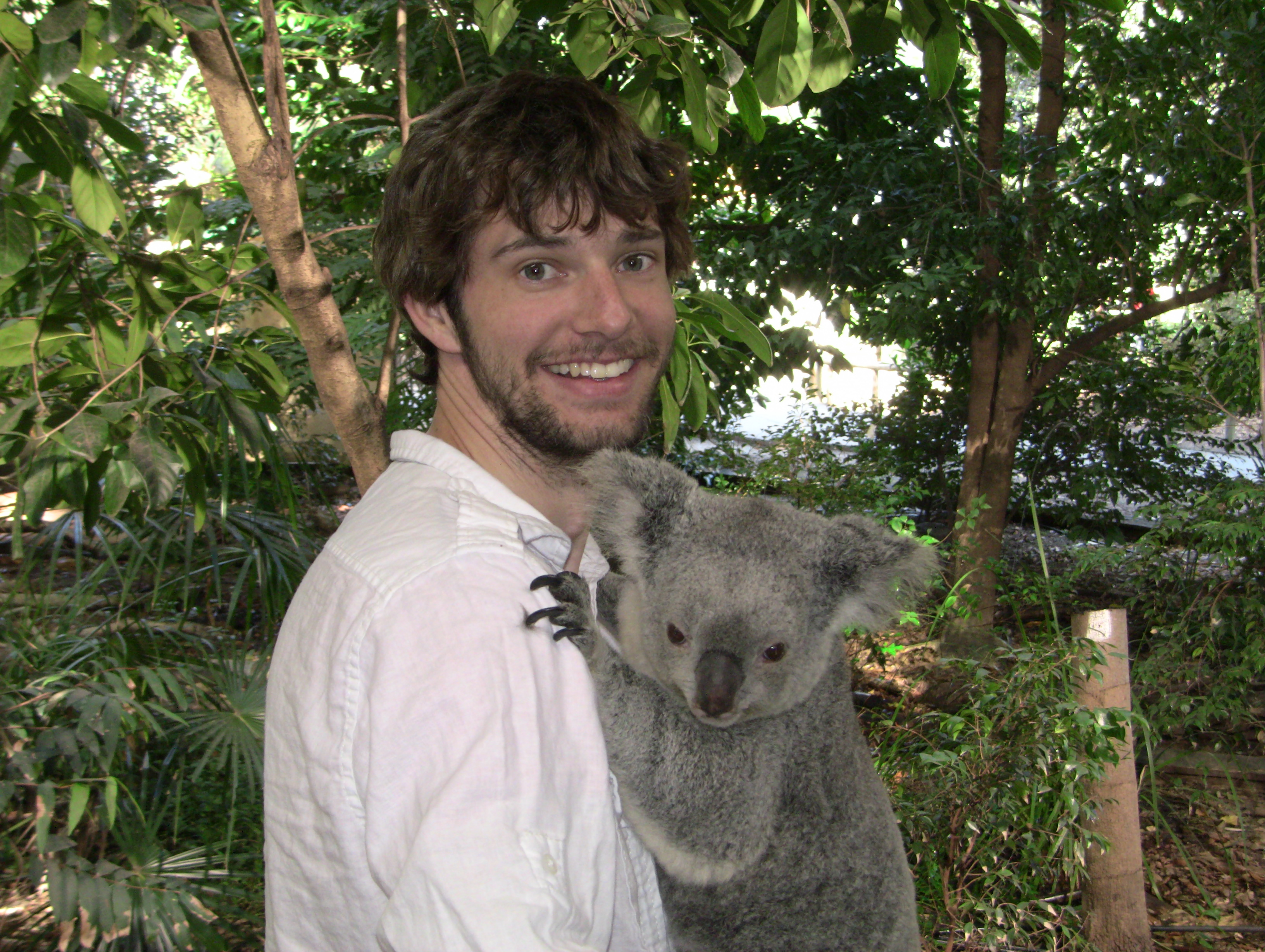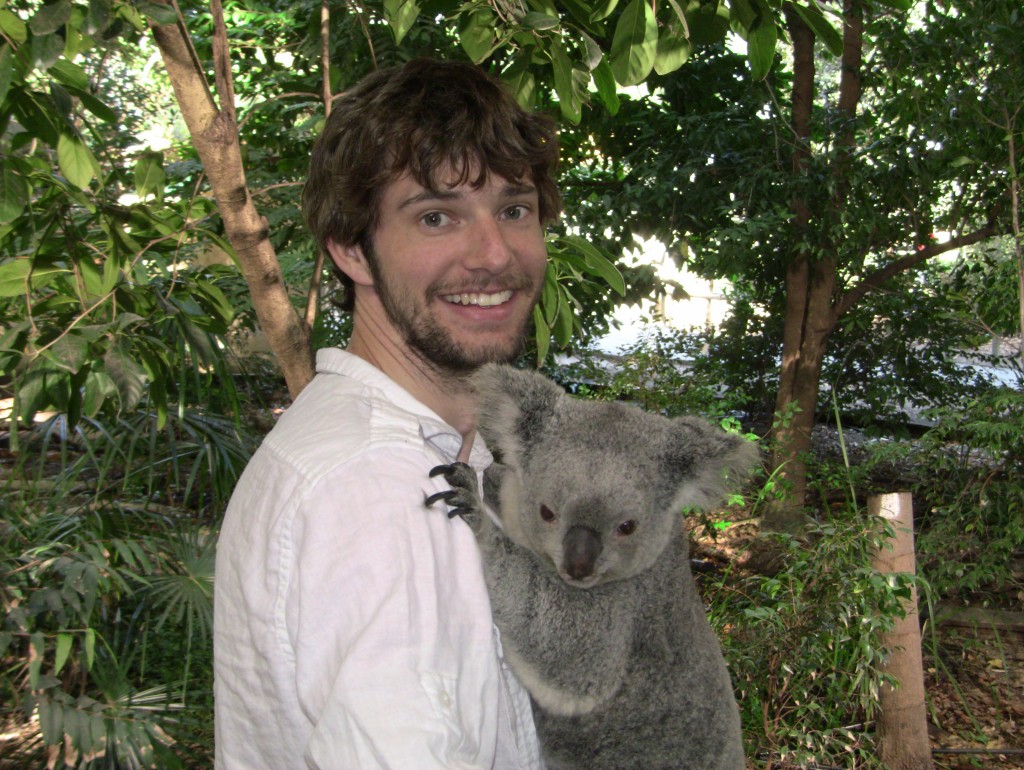 We woke up around 3:30am to catch our flight out of Melbourne to spend about nine hours in Brisbane so we could go to the Lone Pine Koala Sanctuary. We actually had crossed Lone Pine off our list because we didn't have time to visit Brisbane with our crazy schedule. However, when we were booking flights from Melbourne to Cairns we found a really cheap flight to Brisbane and then a cheap to Cairns, so we thought- why not spend a few hours hugging koalas and feeding some more kangaroos.
Lone Pine is an koala lovers dream. There are hundreds of them and they are the most active koalas I've ever seen. And, they don't stop at just the koalas. They have many areas where you can feed lorrakets and kangaroos, learn about the different animals with shows almost every hour and best part, allow you a one of one experience holding a koala. You could easily tackle Lone Pine in about two hours, but after we saw that they had free WiFi, we decided to have lunch there, took in a few of the shows and checked our email!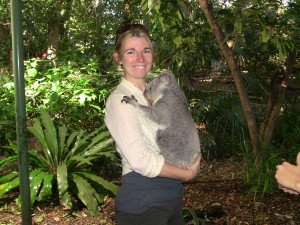 Obviously my favorite part was holding the koala. It was heavier than I imagined it would be and not as soft. It was pretty adorable when the koala was first placed in my arms. She held on tight and tried to snuggle and cuddle to get closer to my body. She did reach out and slightly scratch my neck when she was trying to hold tighter, but it was a light scratch. And her soft sigh was enough to make me forget all about it.
Bob once again fell in love with the kangaroos and bought enough food to feed all the kangaroos in Australia. (And there are a lot of them!) They were happy about that too, and jumped right over to him so they could eat out of his hands. He was in heaven! The trick with kangaroos (and with most animals) is that you have to approach them very slowly and allow them to come to you. Bob would get so excited though, that he would completely forget about this and almost skip over to the next one. Luckily none of the kangaroos felt threatened and looked almost as excited as Bob about getting more food.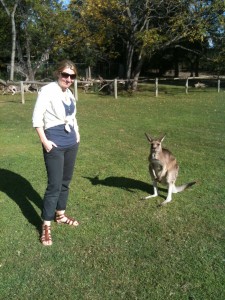 Rob's favorite part was probably the WiFi, but he really liked the platypus exhibit and there was also a crazy turkey that kept running around in circles. Rob loves turkeys. It was pretty hilarious!
All in all, our crazy day in Brisbane was probably the best half day spent anywhere! I'd totally suggest a quick trip to the Lone Pine Koala Sanctuary, especially if you are an animal lover (like we are)!