Lifestyle Travel: Yelp the Best Pizza in LA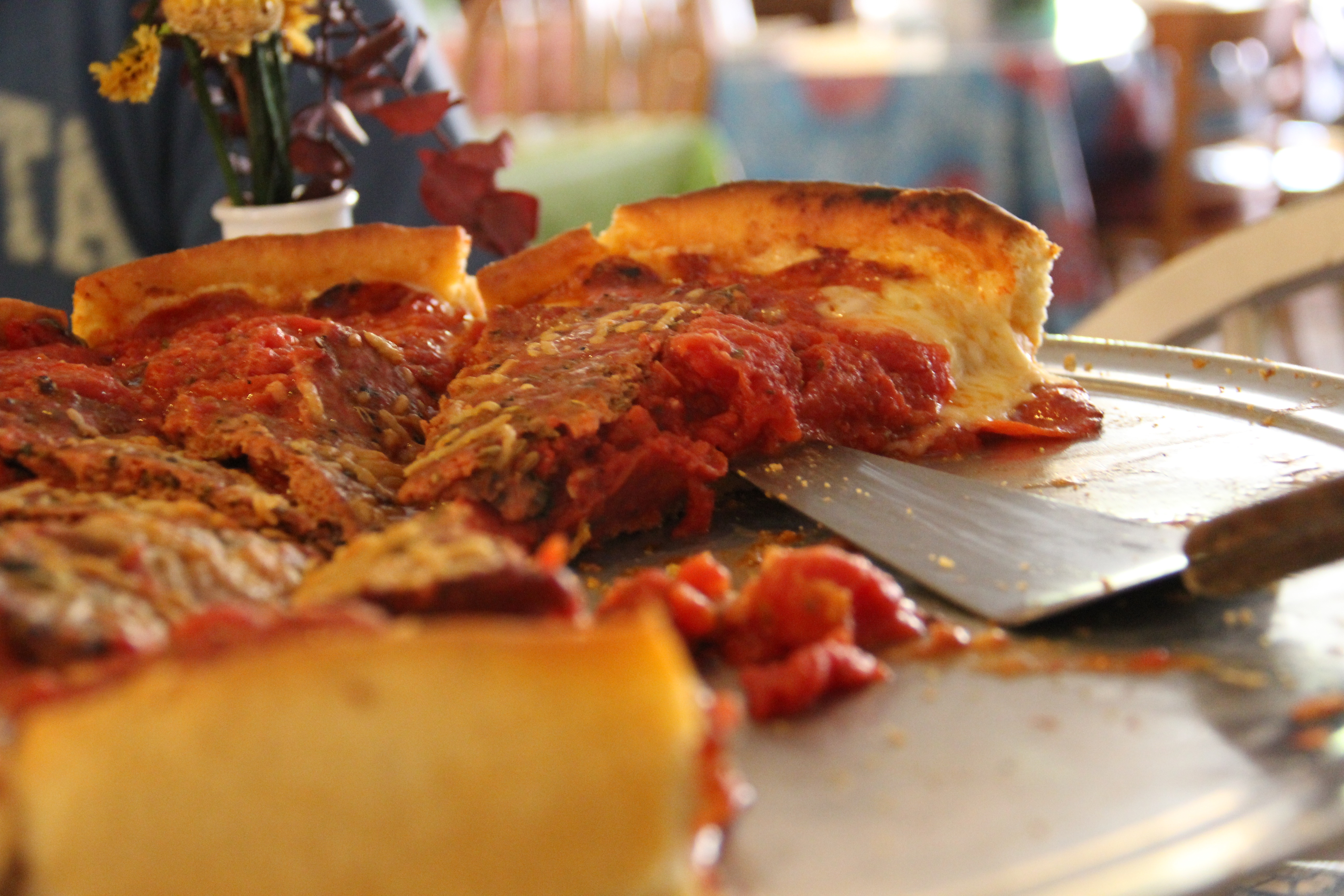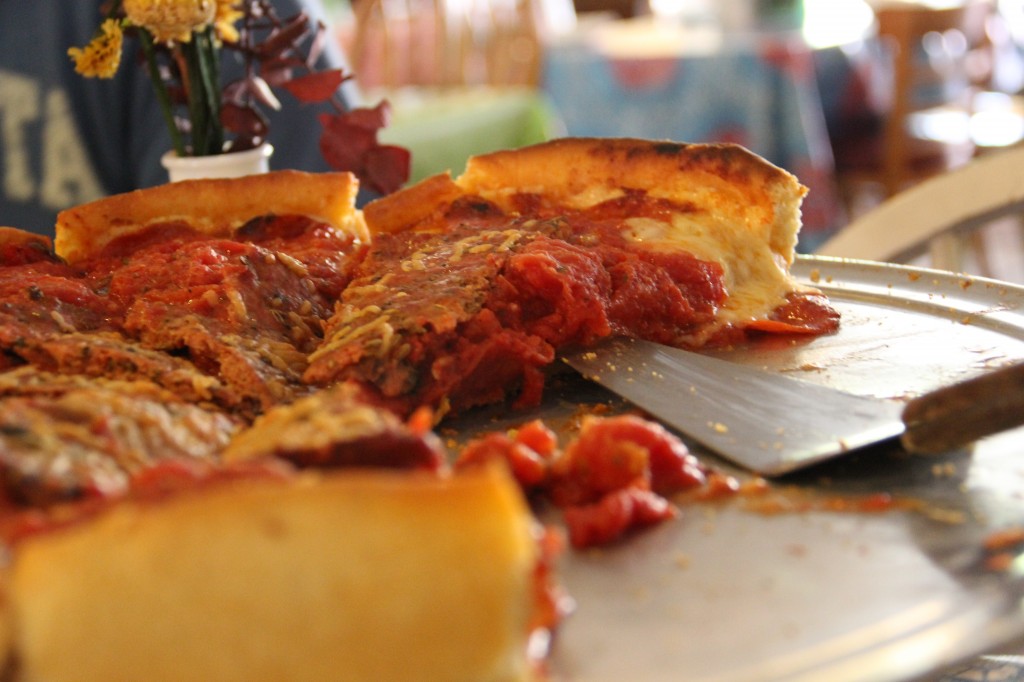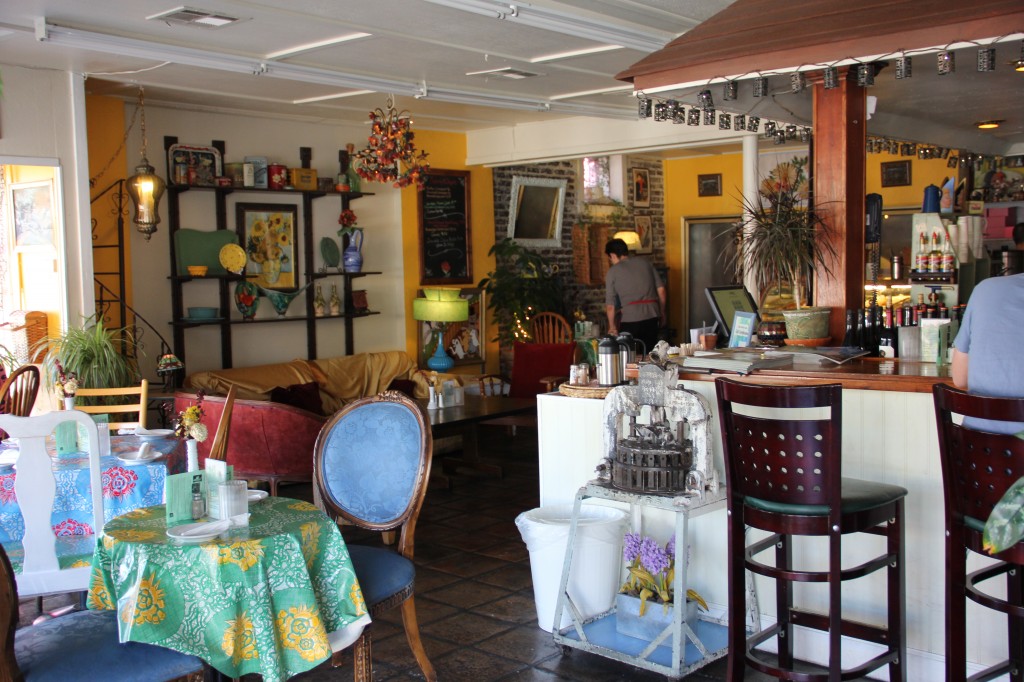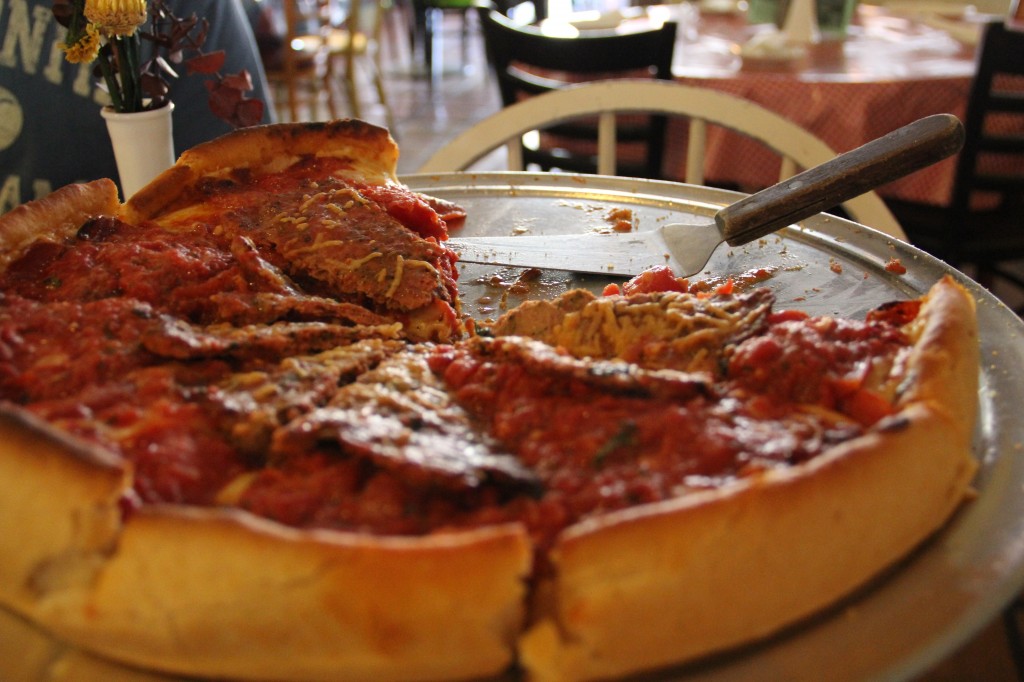 Despite all the big cities I've traveled to, I've never made it to Chicago. Since I'm on a travel the world everyday kick, I decided that I wasn't going to let that stop me from experiencing Chicago style food. And by food, I mean pizza.
I think pizza is one of those foods that everyone loves. It's super easy to eat, usually pretty inexpensive, and with tons of different combinations, the flavor possibilities are endless.
So… we decided to Yelp it out. We like Yelp, but really don't use it as often as we should. Using Yelp is such an easy way to explore your city and an area that is unfamiliar to you.
Case in point- this weekend we Yelped Chicago style pizza joints. After looking at the results, we decided to head to an area that we don't often venture to and try the top rated pizza joint in that part of the city.
And, wow- my taste buds are SO happy we did. Masa of Echo Park is a bit of a drive from our house- but the area has many cute vintage shops nearby making it a great place to walk around after lunch. The Chicago style pizza was super deep dish (takes about 45 minutes to cook) and absolutely heavenly when you take your first bite (even better the next day). I love that they use organic and local produce whenever possible and that all their breads and dough are made to order on-site.
Do you use Yelp? Urbanspoon? I challenge you to explore a new part of your city through food and from locals' reviews. If you find a gem, let us know about it!
How do you research new places to eat in your city?