L.A. Day Trips: Apple Orchards, Apple Picking, Apple Overload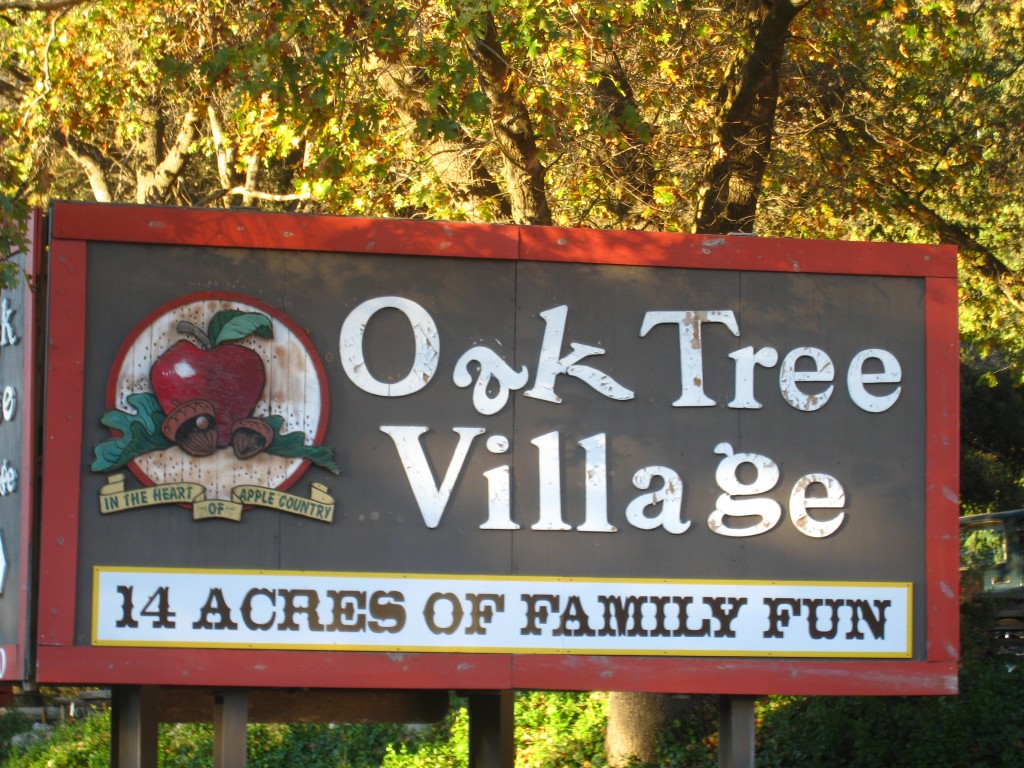 Every Fall, Oak Glen apple orchards gear up for hundreds of people to come and pick their own apples, buy apple pies and hike around the orchards. Even though it's only 90 minutes from Los Angeles, you'll feel like you stumbled into small town America for a perfect afternoon away from the city. We were a few weeks late to actually pick the apples off the trees (there were a ton on the ground), but wanted to walk around the orchards and try a bunch of apple treats! Once you're in Oak Glen, navigating the orchards is super easy- they're all on the same looping road. We started at one of the first ones and made our way around.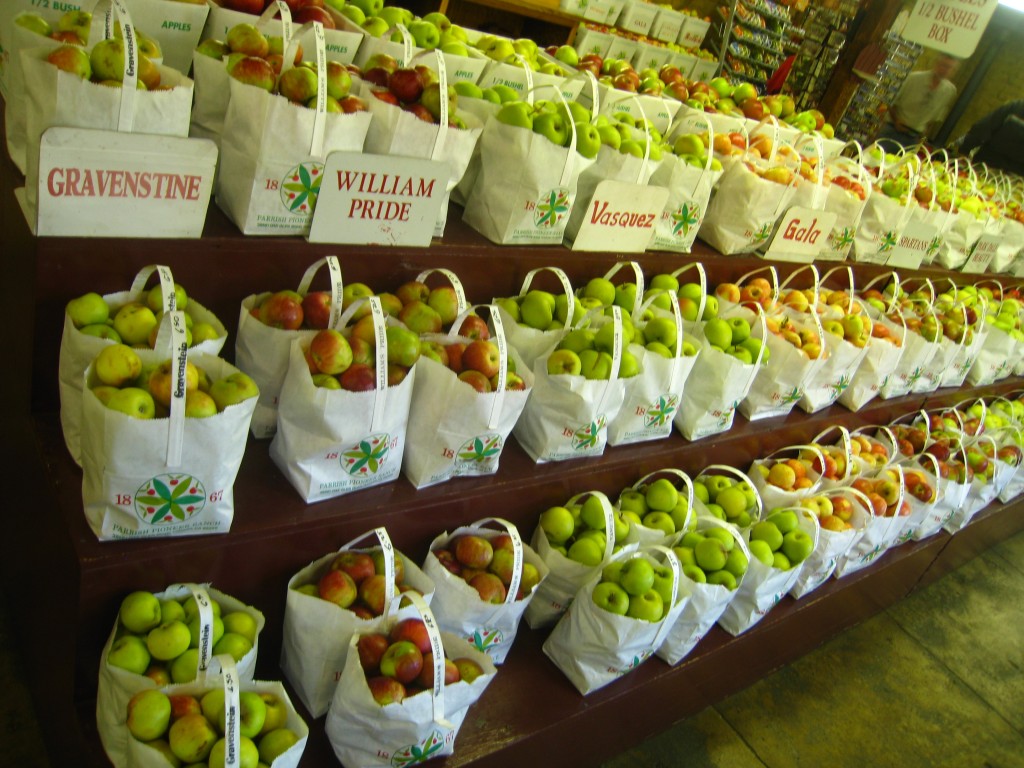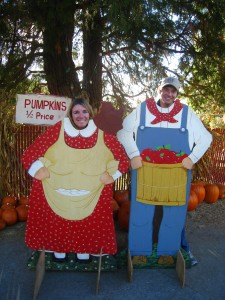 Next up, we did a little apple wine and cider tasting! Granny apples make a very tart white wine and only really has an aftertaste of the apples. It would be perfect with a super sweet dessert.
Before jumping in the car to visit the other orchards, we stopped by the petting zoo.  There were a ton of typical farm animals, horses and sheep, but also peacocks and emus. The peacocks were the most vibrant peacocks I have ever seen- and pretty friendly too.
The next orchard we stumbled across was Snow- Line Orchards.  They had a huge sign on the main road describing their "worldfamous" apple mini-doughnuts!  These were the first thing we noticed when walking into their store and the first thing we bought, too.  And, yum- they are hot, coated with cinnamon sugar, and the perfect amount for a group to share. (Although, I probably could have eaten the entire bag myself!)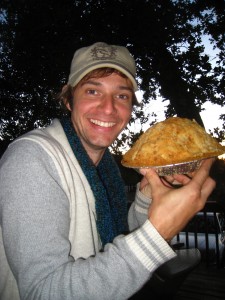 Our last stop for the day, was at Oak Tree Village.  This small "village" was a loop of carnival/craft fair shops, pony rides and, of course, an apple bakery.  This is where we bought our 5 pound apple crumb pie.  Yes, you heard that right- 5 pounds of apply sweet goodness! We picked up four forks and dug in.  Don't want to gross you out- but we also had an apple float and one member of our group (who will remain nameless) dipped his apple pie into apple butter.  It was apple overload!!
We ended the day with our bellies full and smiles on our face.  It was truly a magical day- the leaves were turning, the air was crisp, and you could see for miles .
It was Fall.  And all I had to do was drive 90 miles east to find it! Have you ever been apple picking? What were the orchards like around your neck of the woods?