Knoxville is a Trip Your Parents AND Your Kids Will Love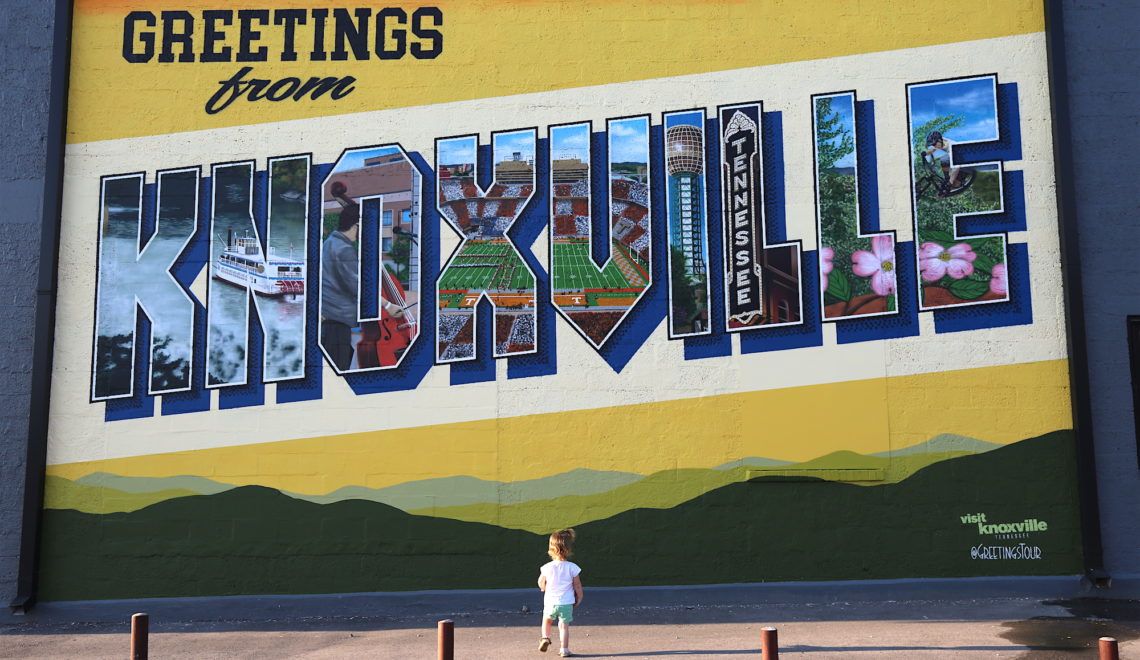 Now that we travel with a little one in tow, we are always looking for awesome destinations that our parents can tag along to. For them, it's a chance to see their granddaughter. For our daughter, it's a chance to get spoiled virtually every second. And, for us, it's date night, every night. That's a triple travel win, my friends.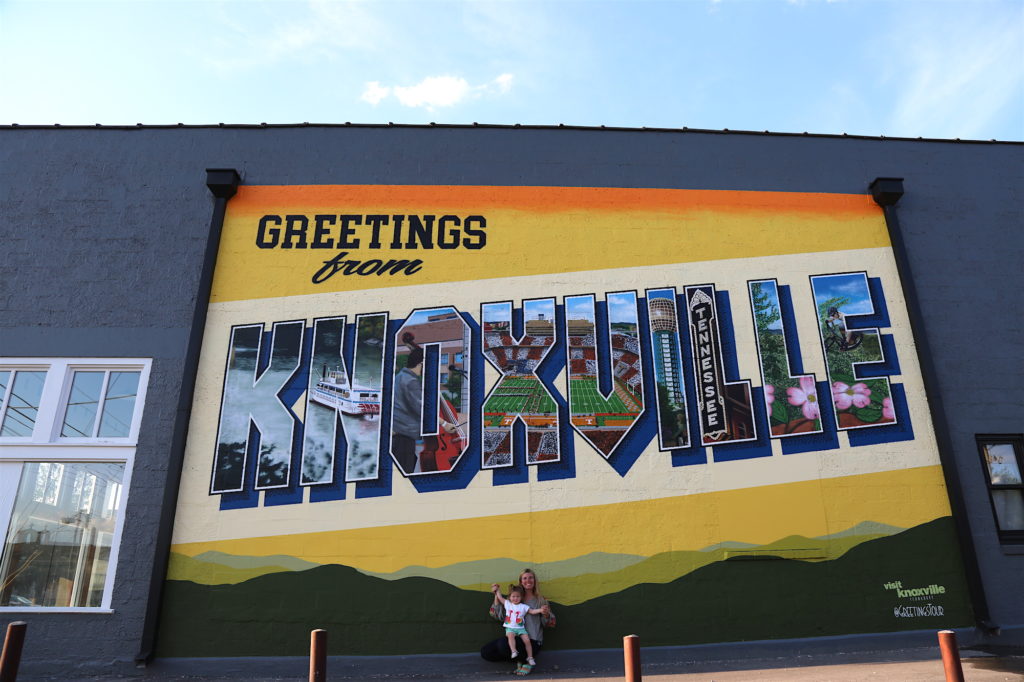 Our recent trip to Knoxville, Tennessee, was the perfect recipe, combining awesome family-friendly activities both our parents and our 20 month old could do with tons of hip new restaurants, quirky shops and adventurous activities like cliff jumping and mountain biking. We filled our mornings with easy, fun activities the entire family could enjoy. In the afternoons, we headed out for some "us" time, including SUP in the river, swimming in quarries, and multiple happy hours at some of the new breweries around the city.
Here's how we planned a long weekend getaway to Knoxville, a city the entire family loved.
Where to Stay (and How to Get There)
We flew into Knoxville's airport and we were off the plane and figuring out lunch in less than an hour. We met up with my parents at our hotel, The Oliver, in downtown Knoxville's Market Square. My parents drove up from Northern Florida, taking the scenic drive through Great Smoky Mountains National Park. Either way you come to Knoxville, The Oliver's location can't be topped. We were within walking distance to a majority of the attractions and restaurants on our itinerary. The rooms have a huge living area and a closed-door one bedroom, making them great for family travelers who want to share a space but not necessarily share the same room. Other perks of The Oliver are on the on-site dining and cocktail scene. Their speakeasy, the Peter Kern Library, is the perfect spot to grab a late-night cocktail before walking back to your room. While the grandparents watched Moana in the hotel room with the little one, we grabbed a specialty cocktail and chilled in the mahogany chairs, feeling worlds away but at the comfort of only being downstairs.
Exploring Knoxville
Here's the thing about summer in Knoxville: There are so many diverse things to do, we actually had to plot out our time by the hour so we could make sure we did as much as possible. If you don't travel like a madwoman like me, then you could easily pick and choose just a few of these items and leisurely enjoy your time too. There's no wrong way — it just depends on your travel style. To help you plan your activities, I've divided this section by theme.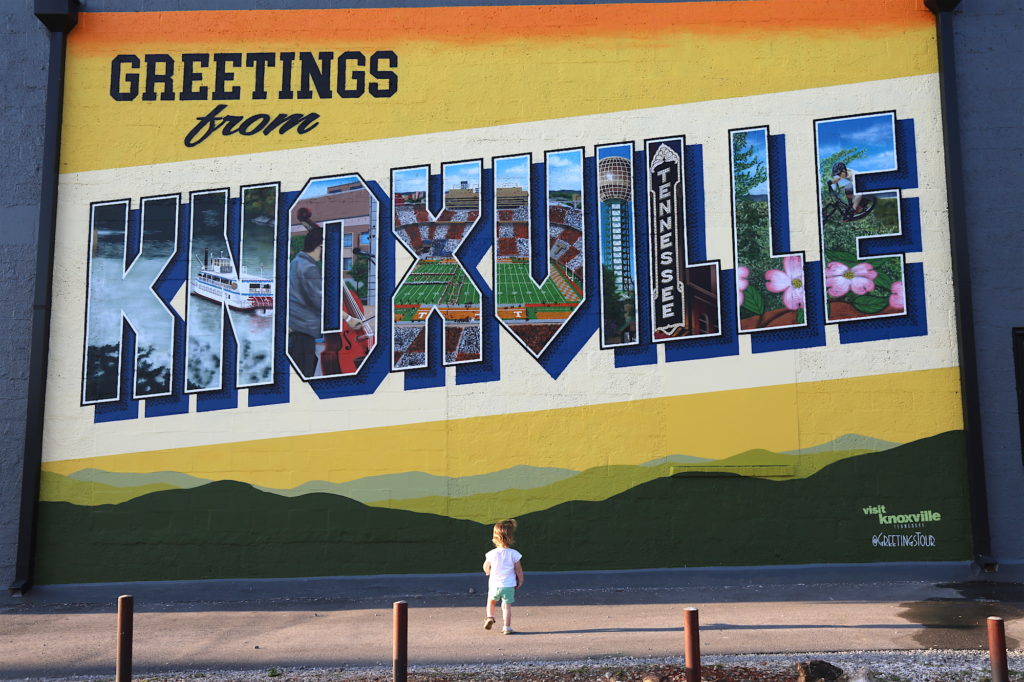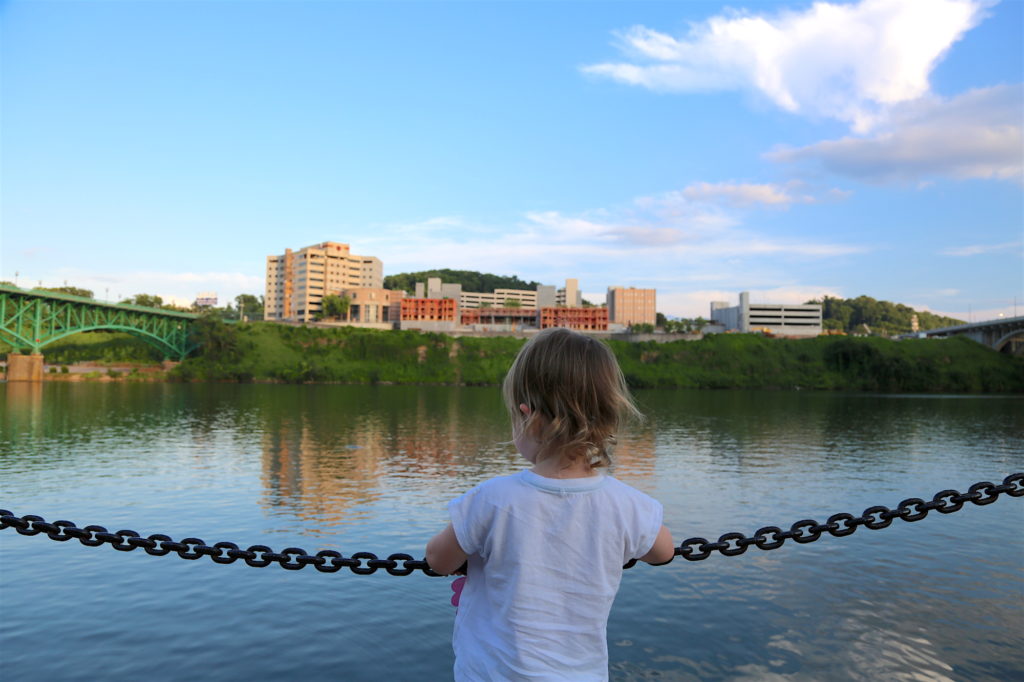 Outdoor Fun: Kid, Parents and Grandparents Approved!
IJams Nature Center: With over 50 miles of trails for biking, hiking and walking, 10 parks and four Civil War points of interest, this area alone could make up all the activities for your entire visit. We hiked one of the trails (so we have 49 reasons to come back), took photos at only one of the observation points and saw two of the Civil War sites. We also spent one morning at Navitat Canopy Tours, where we zip-lined and adventure coursed ourselves into a sweaty mess. While we were testing our limits on the adventure course, my parents walked Augustine around the Nature Center, looking at fish and turtles and birds. Turtles are currently her favorite animals, so seeing them up close and in such a variety was totally cool.
Fort Dickerson Quarry: There's nothing like jumping into a cool pool after a really hot day, right? Well, imagine the pool is 200 feet deep in some parts and surrounded by gorgeous trees and rocks. Add in a little Civil War history and the entire family loved this spot. Bring a big float or two with you so you can sunbathe in the middle of the quarry.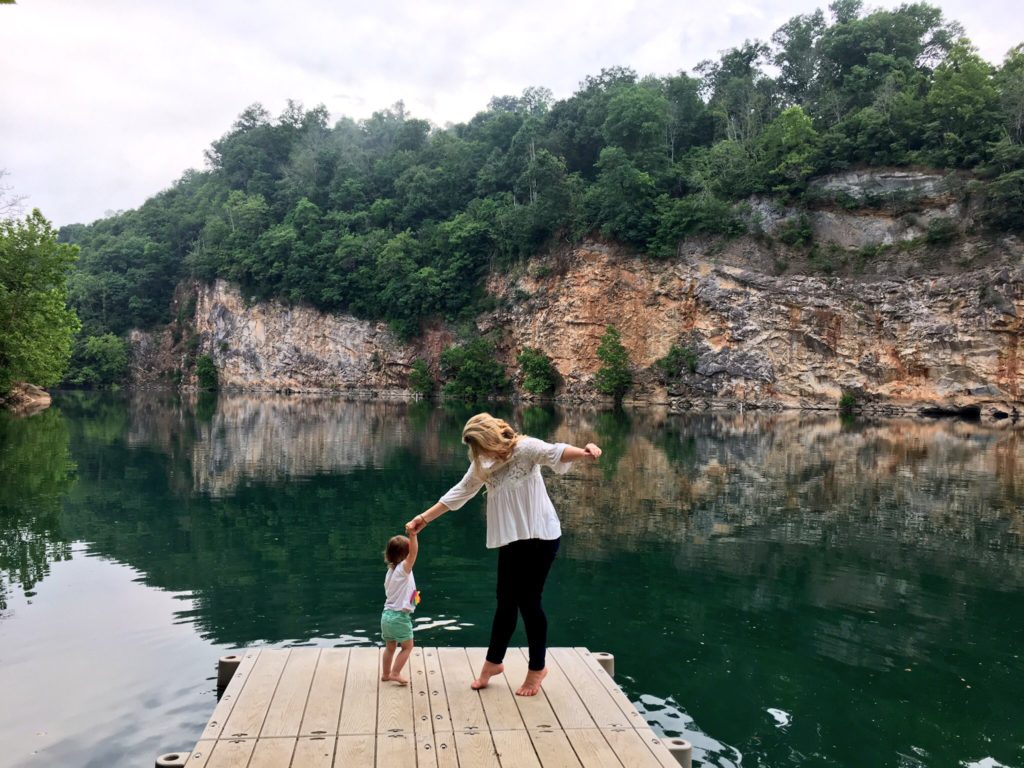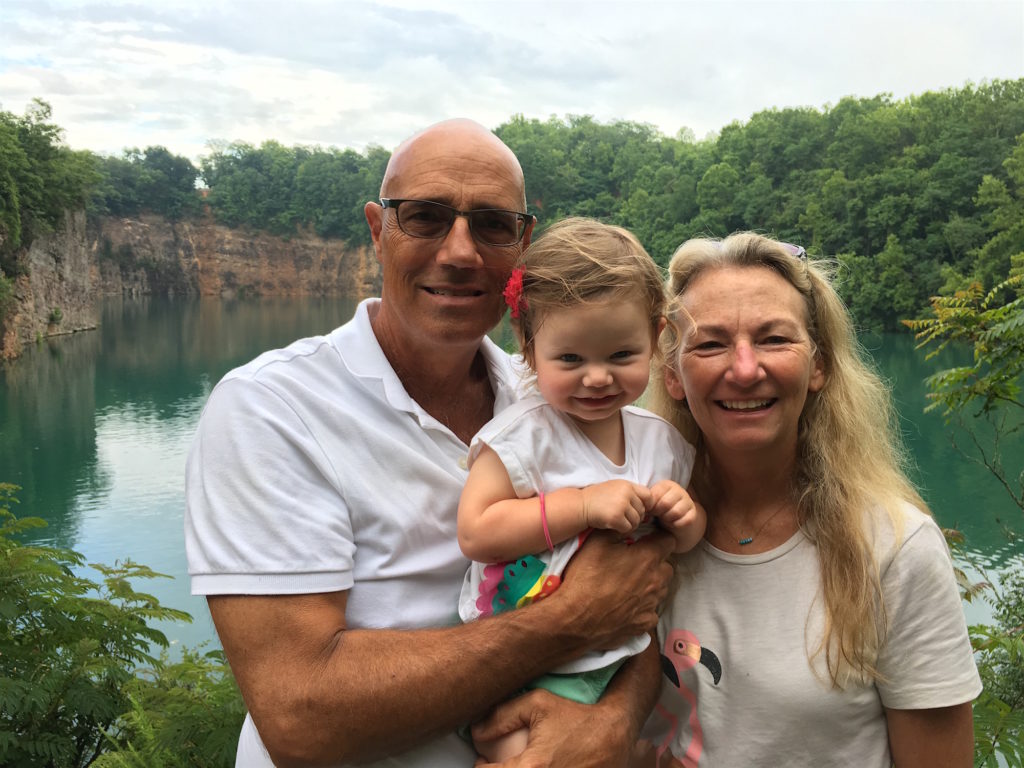 SUP on the River: While my mom watched Augustine, the rest of us suited up for an afternoon paddle on the Tennessee River. Located on the river about six minutes from downtown, Billy Lush Boards provides rentals and tours for just about every adventure level. If you're lucky enough to visit on a Saturday night and want a new perspective of the city, sign up for one of their night paddles where you can see the city all lit up and sparkling against the water.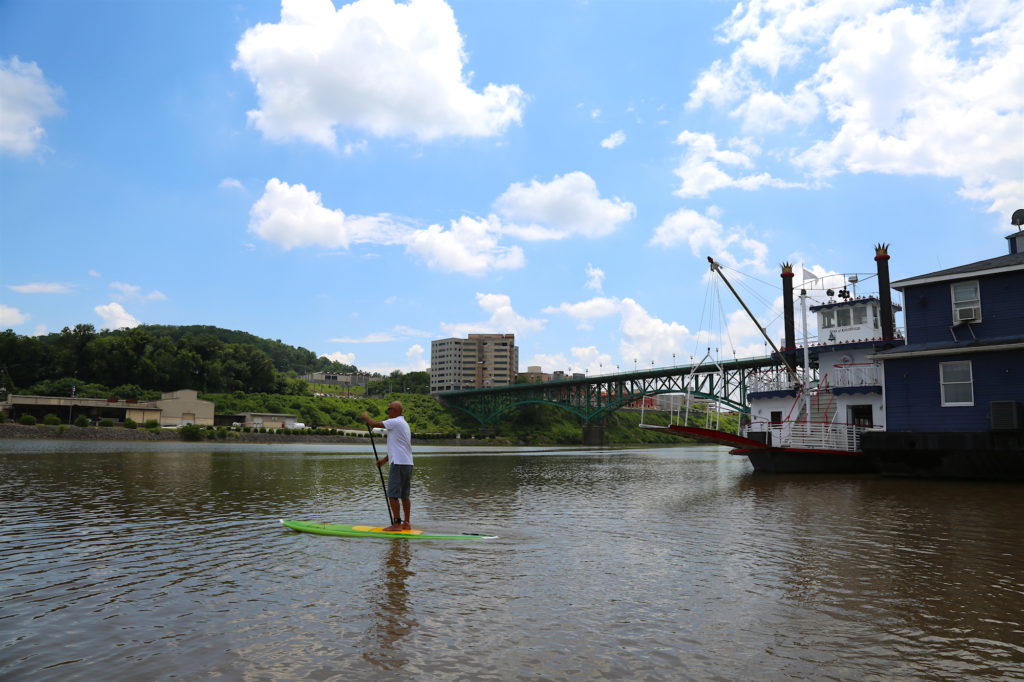 Zoo Knoxville: Elephants, tigers and giraffes, oh my! Oh, and add in a splash park and a carousel and this just might have been Kid Augustine's favorite part of our Knoxville visit. Don't miss the opportunity to feed a giraffe or get up close and personal with the baby gorillas.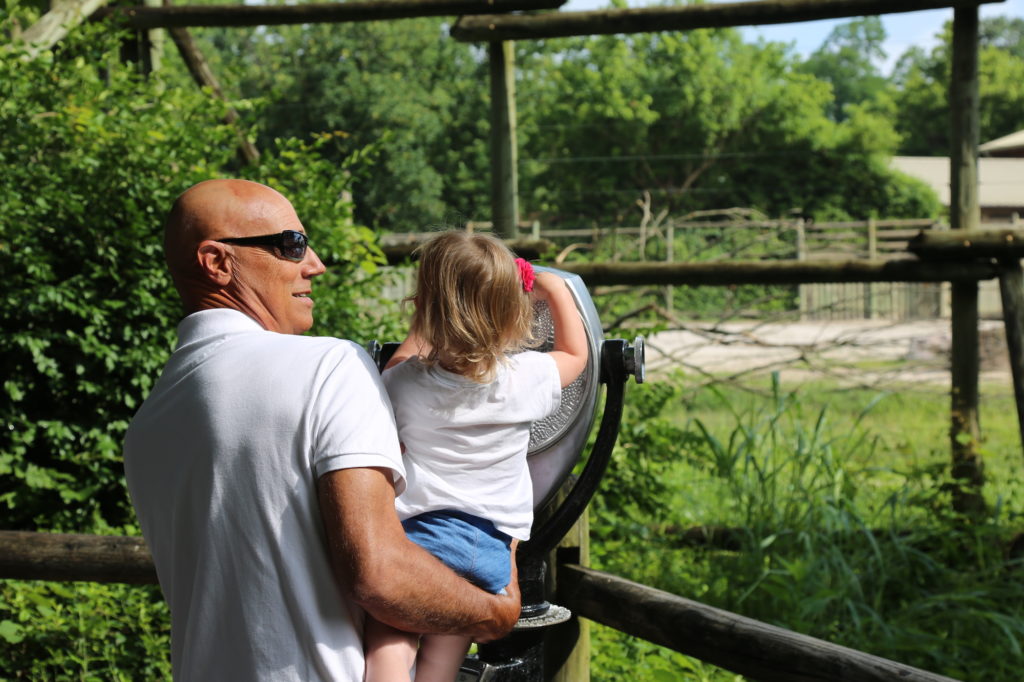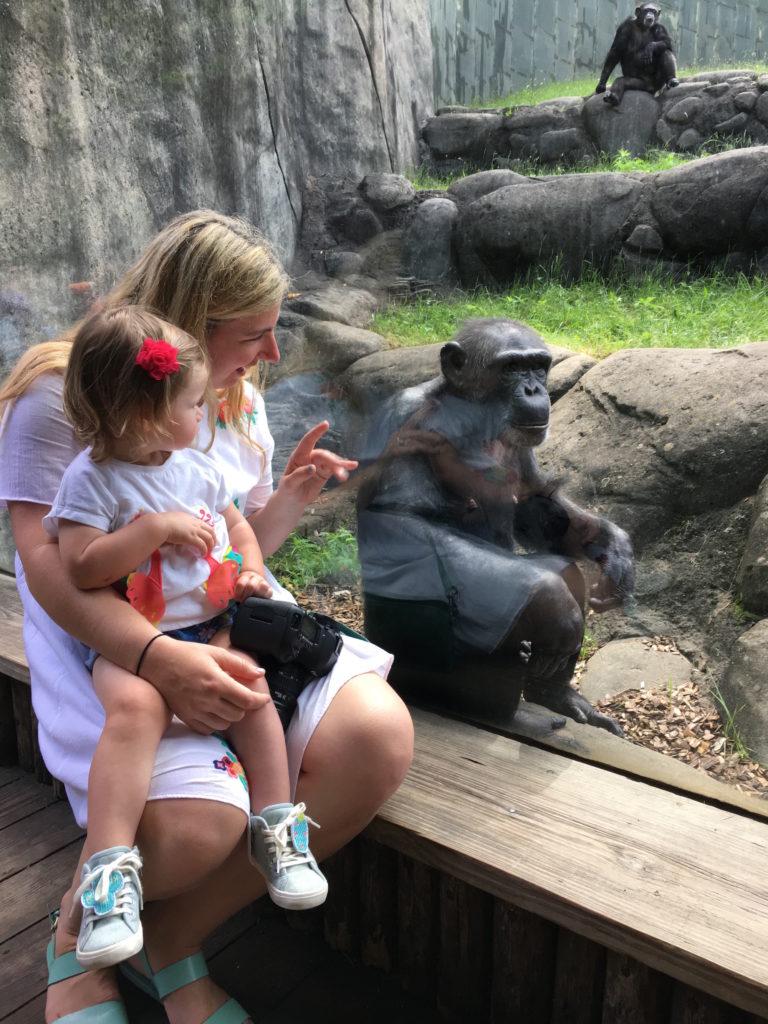 With the recently opened Tiger Forest, there's a new female tiger on the block, and the zoo is getting her ready to mingle. There are only around 400 tigers left on Earth and Zoo Knoxville along with Species Survival Plan hope that this new tiger will mate with one of their male tigers. If you've never seen a tiger in the wild, this is an extraordinary experience.
Music on the Square: Pack a lawn chair or bring a big blanket (heck, if you flew in, just bring an extra blanket from the hotel) and plant yourself on the square any Tuesday or Thursday night for live music. The fun doesn't stop there, though. There's a farmer's market on Wednesdays and Saturdays, plus a dozen restaurants with outdoor patios lining each side. The sunsets from this spot aren't too shabby either.
Food and Drink Fun: Parents and Grandparents Approved!
*Kid Augustine isn't much of a culinary reviewer just yet, so these are all spots that we loved. While we took her with us to a few of these, some are just perfect for a nice date.
Balter Beerworks: We stopped by midafternoon for a pint before walking around downtown. While the brews were all super tasty, the fried chicken sliders impressed us the most. The chicken was super tender and the seasoning on the fry mix was just the right amount of salt and pepper. Little did we know that this was the first of several chicken sandwiches that we'd have in Knoxville that seriously made me rethink the whole "BBQ-only" Tennessee mentality.
Balter is also one of the many stops on Knoxville's Ale Trail. If you want to try them all, consider jumping on the Knox Brew Tours bus so, you know, you can enjoy with a tour guide DD.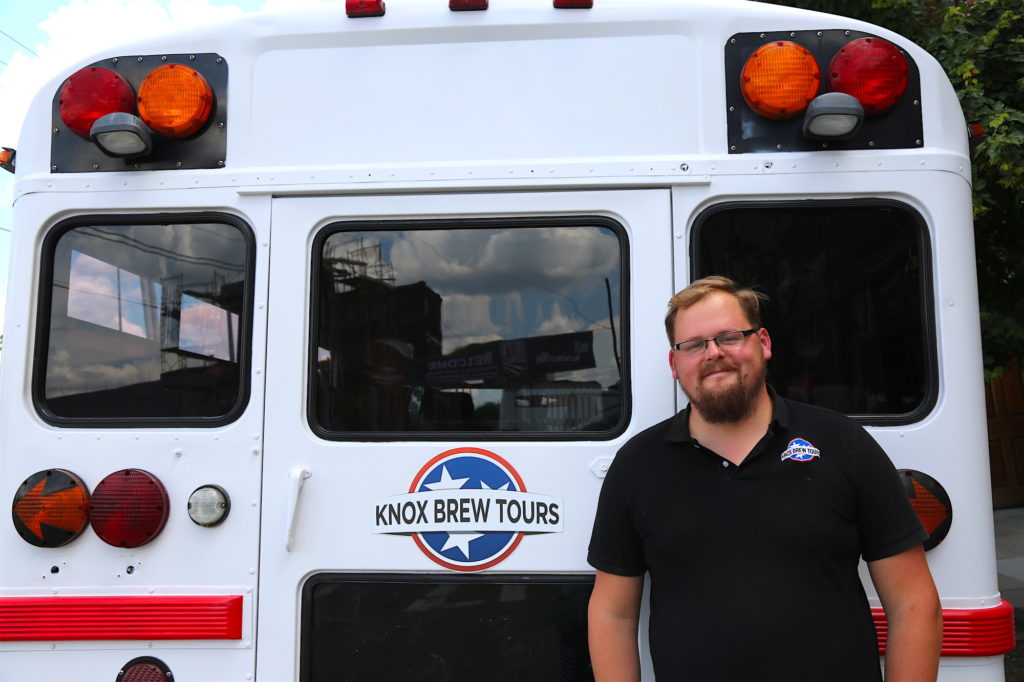 Sweet P's BBQ and SoulHouse: You can't visit Knoxville without a trip or two to Sweet P's. The BBQ meats are good, no doubt, but we fell in love with their mac and cheese, cole slaw and potato salad even more. Oh, and don't forget dessert. The banana pudding was something like your grandmother would make. Wear your stretchy pants; this is one spot where you won't want to stop eating.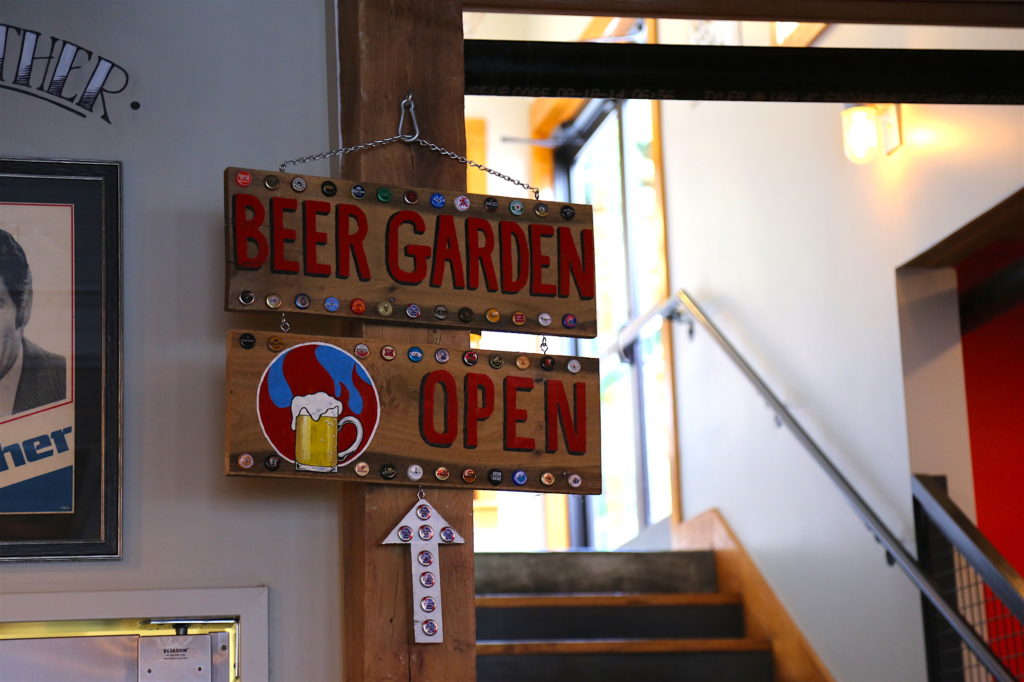 The Stock and Barrel: While this restaurant has perhaps the most unique burger offerings in the entire city — maybe the entire Southeast — we actually came for the boozy milkshakes. Grab a table on the outdoor balcony (remember you're getting milkshakes so it doesn't matter if it's hot). Bourbon lovers will also marvel in the selection of bourbons and will perhaps consider add a little to their milkshake.
Maple Hall: This is basement bowling for The Dude in all of us. This downtown spot was family pleaser. We arrived around 5:30 in the evening and secured a lane for the four of us. With a great selection of craft beers and a hearty menu, this was an awesome spot for an early dinner or just apps and bowling. Kid Augustine loved trying bowling for the first time, and my parents got in the competitive spirit when my mom bowled two strikes in a row.
To cool off, stop by the old timey ice cream soda fountain at The Phoenix Pharmacy and Fountain where all the ice creams and topping are made in house every day. Craving gelato? Pull into Coolato Gelato to enjoy one of their unique flavors while window shopping on Gay Street.
Other picks that were recommended but we didn't make it to include Lonesome Dove Western Bistro, Emilia, Oliver Royale, Knox Mason, OliBea (for breakfast) and Babalu Tapas and Tacos.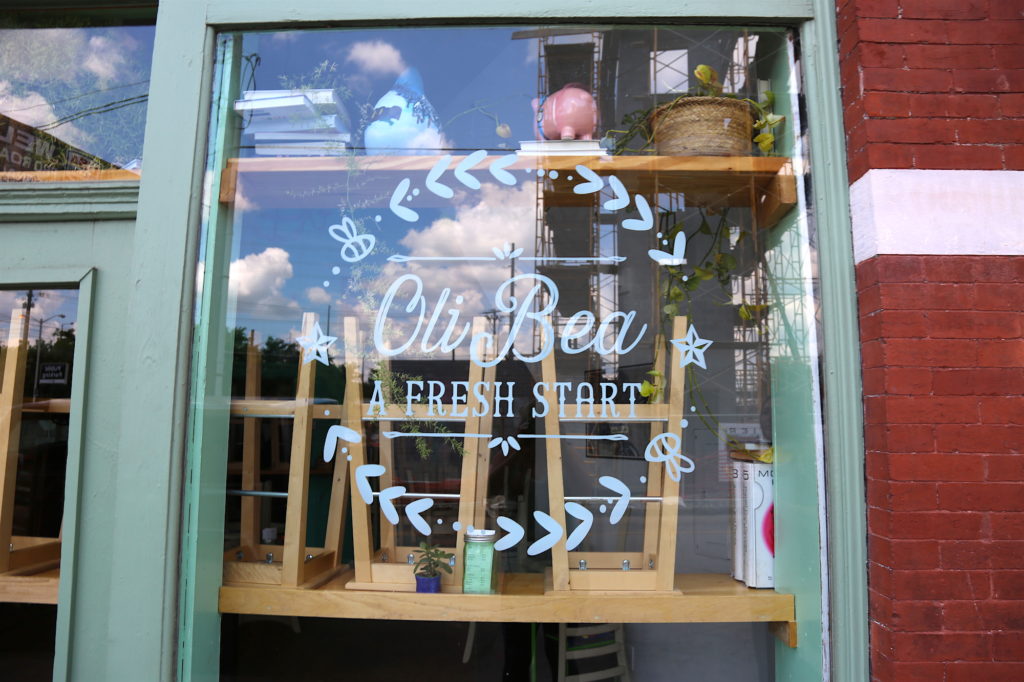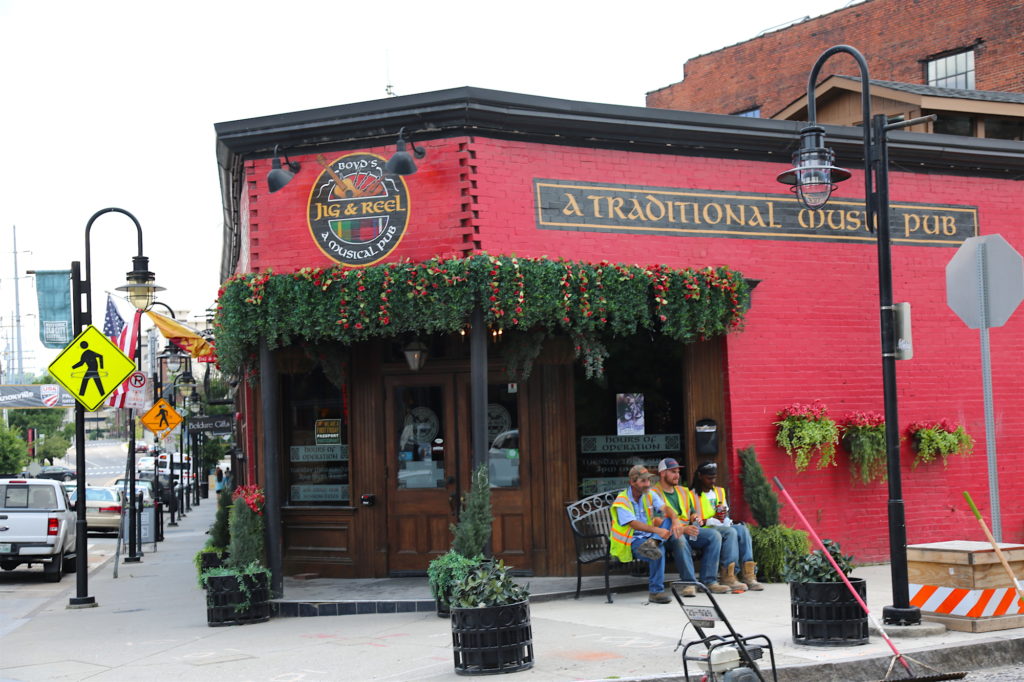 Getting Around
1) Knoxville offers free trolleys around town, starting at 7am. This is a great way to see other areas of the city while figuring your way around.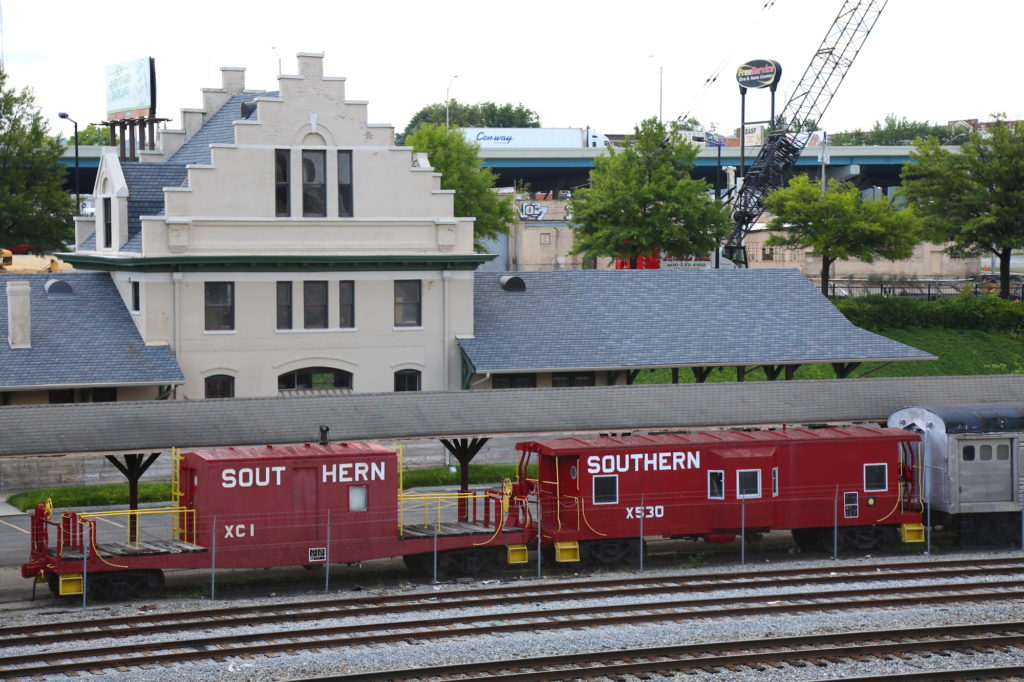 2) Stop by the Visitors Center to get a free map and find out about any new attractions (the Ale Trail and a new pop-up ice cream shop were two of our finds).
There's also free live music there every Monday-Saturday at noon.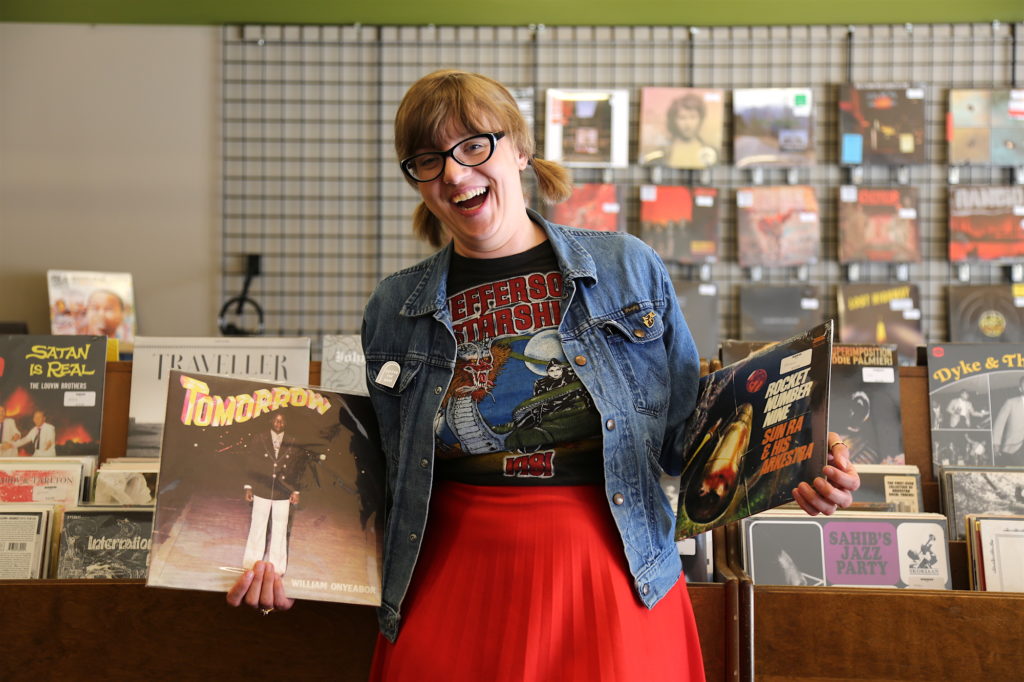 3) The downtown area is super walking and biking friendly. This is one area where you could park your car at the hotel and not worry about getting it out all day. For example, I walked from Sweet P's, to a record shop, bike rental shop, around to a winery, the visitors center and back to my hotel in one afternoon. Besides stopping in shops and seeing restaurants and the street from a whole new perspective, it allowed me to meet locals and get their suggestions for the best places to go, do and eat. The sense of pride and community of Knoxville is infectious. It is safe to say that after meeting ten or so locals and learning more about the community through their eyes, I wanted to be connected and belong there too.
Created in partnership with Visit Knoxville and Tennessee Tourism. Follow the #KnoxRocks and #MadeinTN hashtags on Instagram for more trip planning ideas.