Introducing Pohnpei: Welcome to the FSM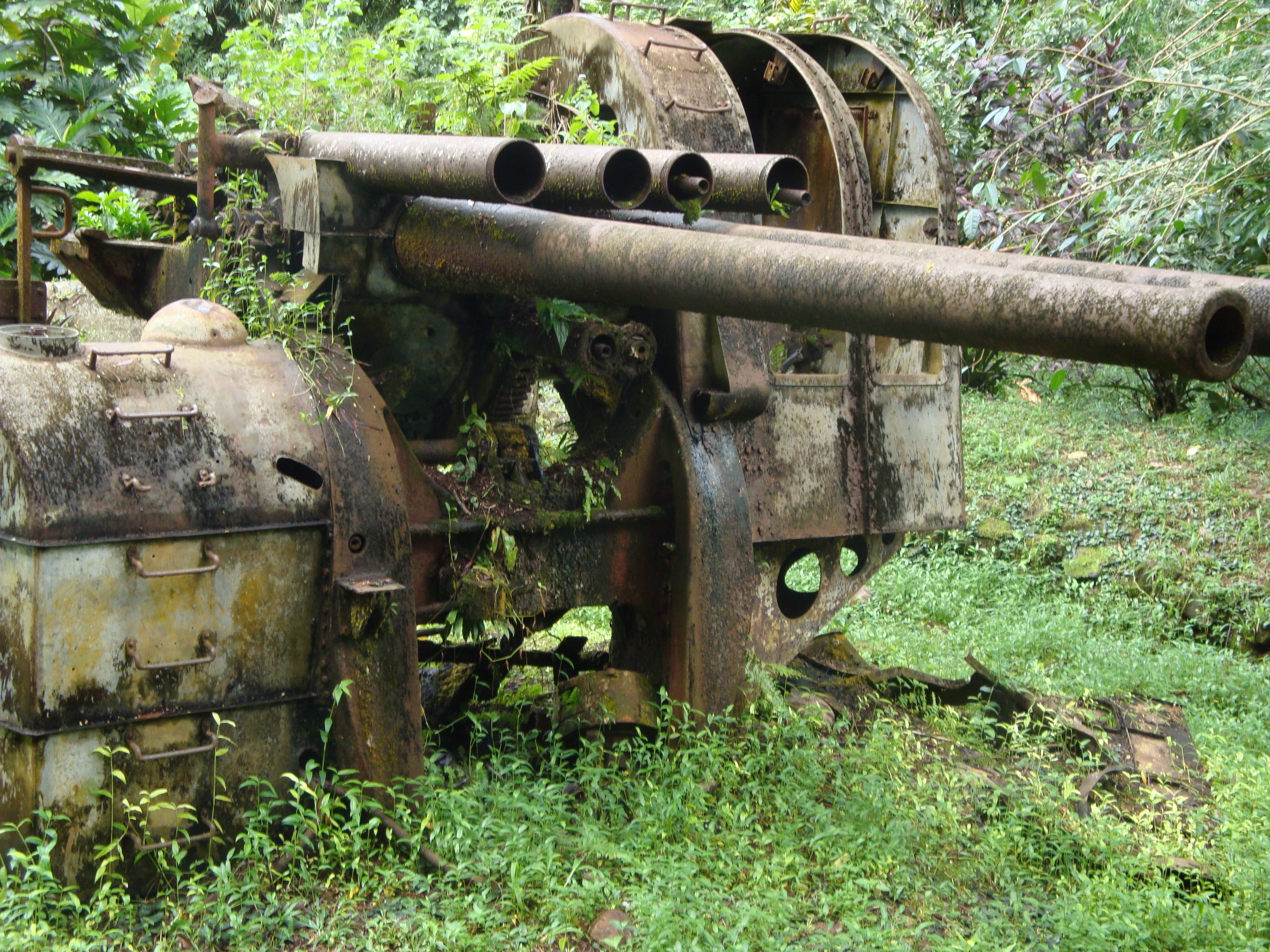 Located several thousand miles out into the Pacific Ocean, the tiny tropical nation of Pohnpei has a lot to offer the adventurous traveler.  While its remote location and expensive, exclusively-Continental airfares can be daunting, Pohnpei more than delivers for those seeking a uniquely Micronesian experience.  Since it's nearly impossible to find insider information about living in Pohnpei (just try running a google search on a place where Celine Dion's "My Heart Will Go On" is just now topping the charts), I thought I'd share some thoughts.
Pohnpei is the largest and most developed of the four islands comprising the Federated States of Micronesia.  With very little temperature fluctuation, year-round averages weigh in at a life-sucking 85 to 95 during the day and a relatively comfortable 78 most every night.  The humidity, however, permanently hovers around 100%, and most days include at least a brief rain shower (most likely when you've just started to walk somewhere).
Not to worry, though, these stormless rainfalls, far from depressing, are what make the climate bearable, and my boyfriend Tim and I could often be heard cheering–yes, literally–as the first drops hit the ground.  People say that visitors adjust eventually, but I don't know who these people are.  As far as I can tell, this is just a place where you have to learn to breathe a little differently.
Pohnpei's lush vegetation, for which it has received the nickname "The Garden Island",  is hemmed in by a thick protective shield of mangrove trees that ring the island's perimeter.  While these swampy forests, thick with tangled roots, act as a great barrier for Pohnpei, they also serve as somewhat of a barrier between visitors and the ocean they come to see.  You're gonna need a boat.  As is the case with many images out of Micronesia, what this means for guests is that you will take amazing picures that in no way represent the experience you are having.  However, as an added bonus, you will become highly proficient at haggling with Micronesians over boat taxi fares.
On a different note, the Pacific has long been at the mercy of a territorial tug-of-war, and nowhere is this more evident than in Pohnpei.  Having been occupied by Spain, Germany, and Japan, Pohnpei is now politically independent but economically supported by its "special relationship" with the U.S.  From Japanese cars to American beers, the foreign influence is palpably alive on the island, as is a healthy population of foreigners and expats–and about half the population of Salt Lake City.
Despite the heavy influences, though, some aspects of Pohnpei do–and always will–remain strictly, and distinctly, Pohnpeian.  For better or for worse, this is an island of family, feasting, and chiefdoms.  It is a society of pride, and if you can look past the loud forefront of Americanized youth, it has clearly been a society of peace.  Perhaps most noticably now, though, Pohnpei is a jungle of deep cultural confusion and turmoil which will push any visitor to question their ideas of Pacific paradise and examine their definition of development.
Pohnpei is certainly not a destination for those travelers easily turned off by a challenge.  Although the airport has recently completed a costly expansion, it still receives comparably few tourists.  In spite of its unparalleled beauty, Pohnpei harbors an understandably deep-seated distrust of foreigners while at the same time displaying an in-your-face fascination with some of the worst cultural exports the West has made in this century (think Milwaukee's Best, mullets, and violent rap).  And it's remote.  Eighteen-hours, cross-the-dateline, six-stops-from-your-homestate remote.
Nonetheless, Pohnpei is a place you can learn to love–if not necessarily for the island it is becoming, then certainly for the island you wish it still could be.  Trust me, I would know.  Working as a WorldTeach volunteer in an isolated corner of the island, my $2,000 deposit and plane ticket home depended on my finishing a one-year teaching contract.  So while a plane left daily from the airport in Kolonia, there was only one flight for me to get on–and it took off exactly 11 months after I touched down.
Kasalehlie, maing:  Welcome to the FSM.