I'm Wrong About Vancouver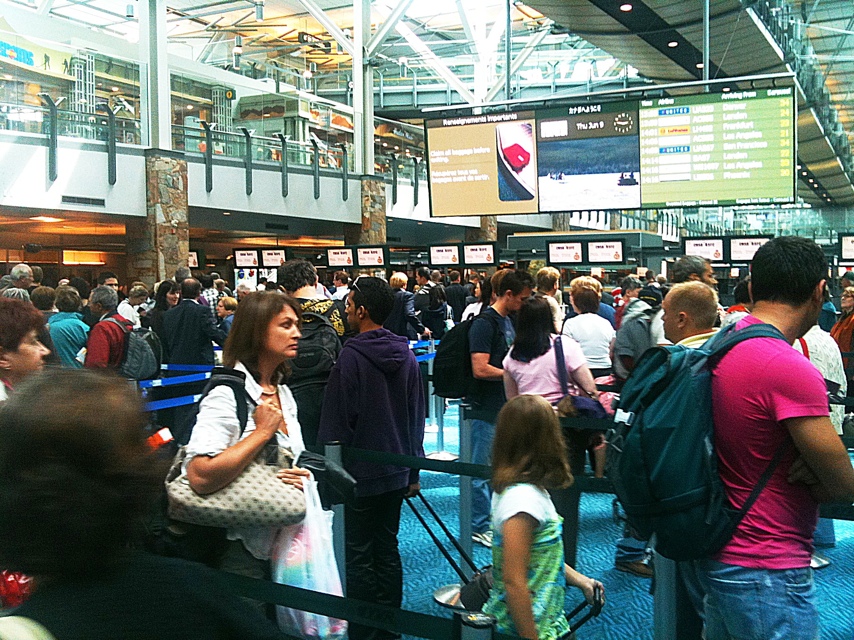 After standing in an unbelievably long line at the Vancouver International Airport, I think it's very important to establish my understanding of Vancouver prior to my arrival, let you know what I believed the city would be like before I arrived so that I don't come off like an idiot in everything else I ever say about Vancouver. That's not to say that I won't come off as an idiot, I just want to set the idiot bar really low, give some perspective.
My view, up until I stood in the customs line, was 'Vancouver is a nice city, lots of parks, basically the niece of Hollywood, quite, and a gateway to Canadian skiing. Basically the North American Reykjavik.' However, I could never imagine it being a destination of travel.
Why? Because everything I read about the city gushed over its parks and natural spaces, and, while the North American outdoors are nice, they're also everywhere ( I live in metro LA and there are North American outdoors nearby). While I realize not all outdoors are created equally, I also believED that they're no soooo different.
I had to be wrong. There has to be more here, right?
Standing in the longest customs line since Beijing, I'm reminded of a quote from one of my favorite movies, "A billion Chinese people can't be wrong" (Bonus Points if you can guess the movie). Clearly there is much more, and also maybe I am completely wrong about the equality of nature. People are here for both the city an the countryside. There are people waiting for the playoffs, people here for the food, people who brought their own bikes, people here with what look like giant hassocks cradled in their arms. I'm here for a conference, which, now that I'm thinking about it, breaks the mold of my imagined Vancouver.
Being completely wrong in every regard of the city has now left me with I have no idea what to expect. It's unique for me to be prepared for every sight and experience to surprise me. I've never been more thrilled to visit a place before or more prepared to be blown away.
I am sooo excited to be here, and I want to especially thank the Canada tourism board for helping to arrange the TBEX guest pass. I'm totally about to do this city up, and could not do it without the work of both these people and the TBEX staff.