Hiking in the Dark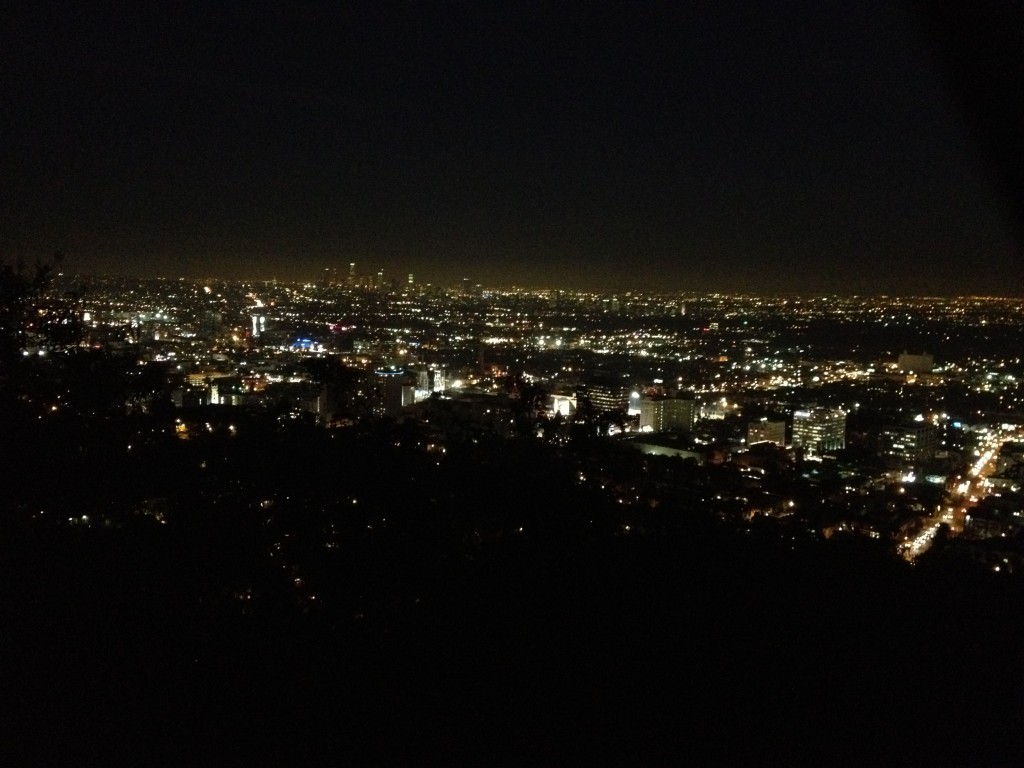 Hiking in the dark sounds bold, dangerous and exciting. And, it is. Anyone can hike Runyon Canyon during the day- but what's the fun in that? There are hundreds of people around, yes- maybe a celebrity or two, but it's hard to truly relax and unwind when you're still having to deal with traffic?
So, with the help of the time change, Bob and I have started hiking about an hour before sunset. The cooler temps make the hike much more enjoyable and the gorgeous slow sunset is the cherry on top. If you travel to Los Angeles, make this a must-do adventure after window shopping Rodeo Drive or eating brunch on Melrose.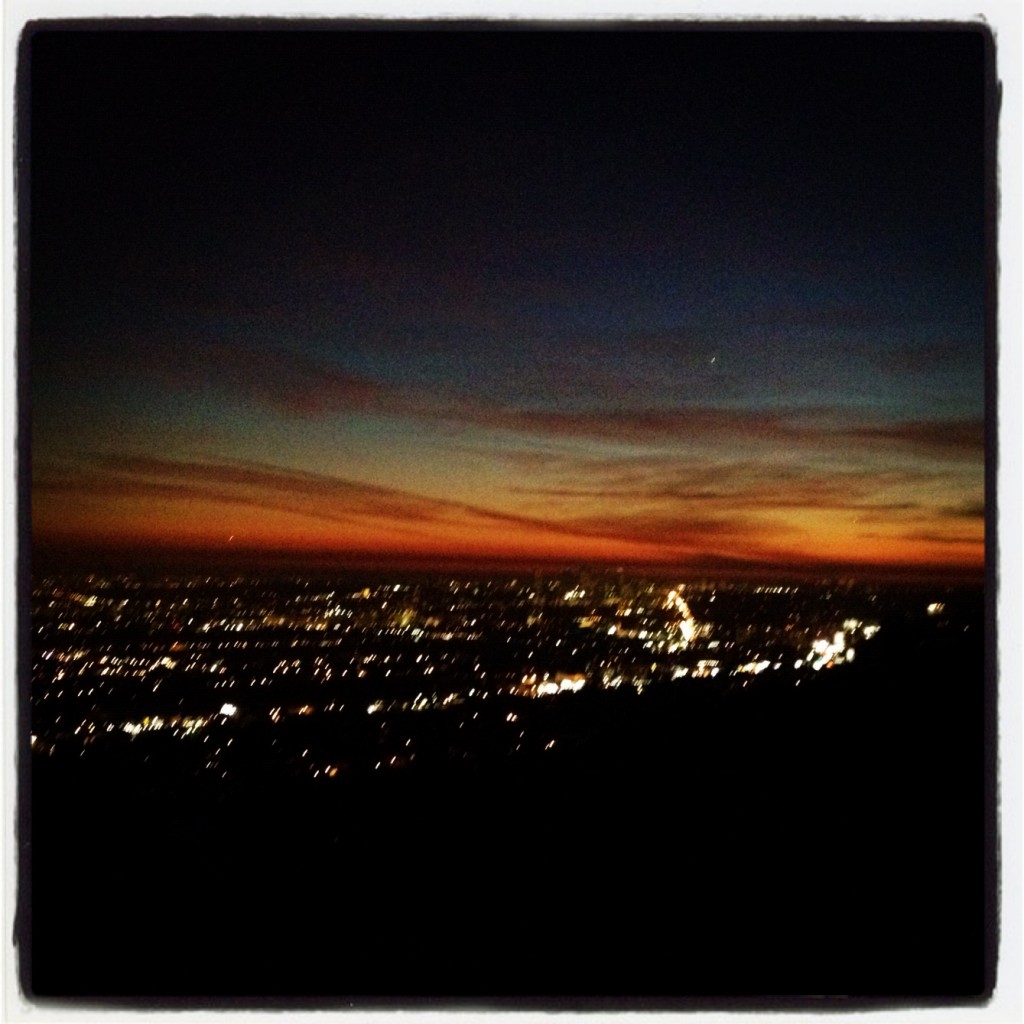 Tips for hiking in the dark:
• bring an extra layer because, as you lose light, a cold chill sweeps down the mountain trail
• bring a flashlight (and, no, you're cell phone light will not do)
• if you're really prepared, bring a red tinted flashlight because it will help your eyes adjust more smoothly
• wear shoes with good soles to help keep your balance
• don't go hiking after dark in the rain as the rocks and dirt get very slippery
• bring your cell phone in case you get hurt or lost
• make sure said cell phone is fully charged
• go with a friend
• bring a camera. You'll capture the progression of an awesome sunset and skyline after dark
And don't be scared- even though there are significantly less people, there are still a lot of people around.
Have you ever hiked in the dark? (It sounds so sexy!)